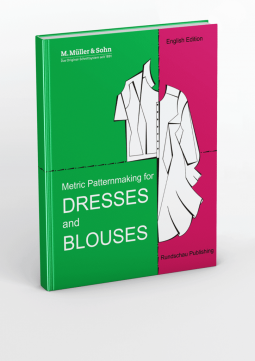 Download Book Women Metric Patternmaking for Dresses and Blouses
Download: Metric Patternmaking for Dresses & Blouses
Pinching – Shaping with Dart Manipulation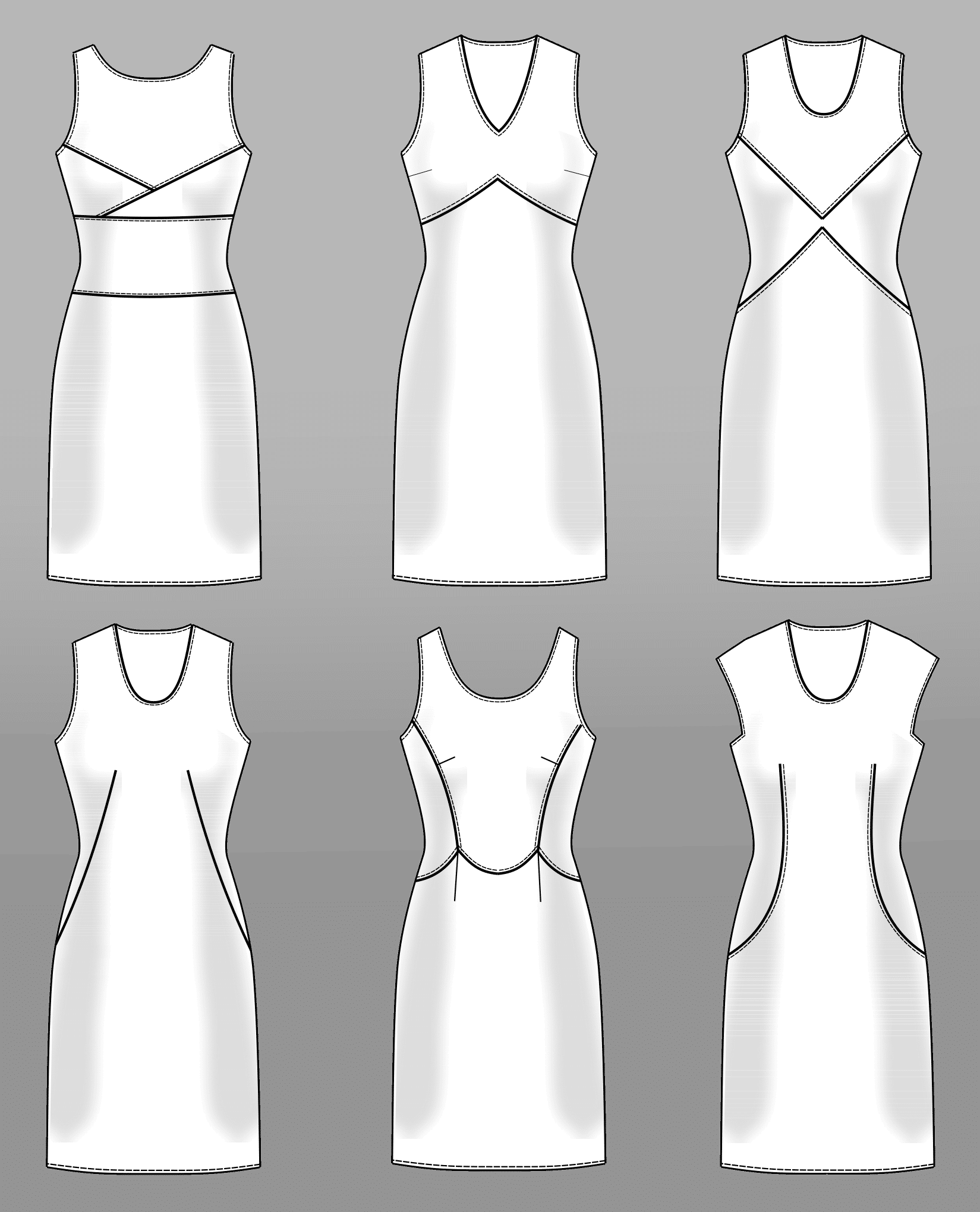 On the subject of "Pinching", we introduce more variations (see also DR10/2009) for dart manipulation. We show designs with crosswise seams, slanting seams, asymmetric seams and reduced darts. Those who master the technique of "Pinching" can achieve a perfect fit for any style.
We give you an insight into the pattern construction presenting you one variation. You find the complete instruction in our journal Rundschau for women 1/2011. You can order this issue via our customer service: kundenservice@ebnermedia.de
Pinching – Variation 1
Template: Basic Dress Pattern in Size 40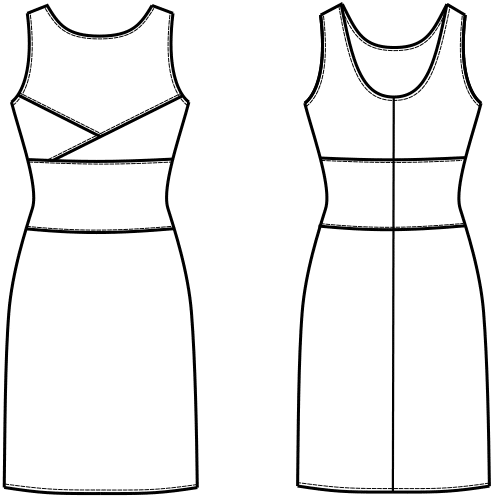 Front and back pattern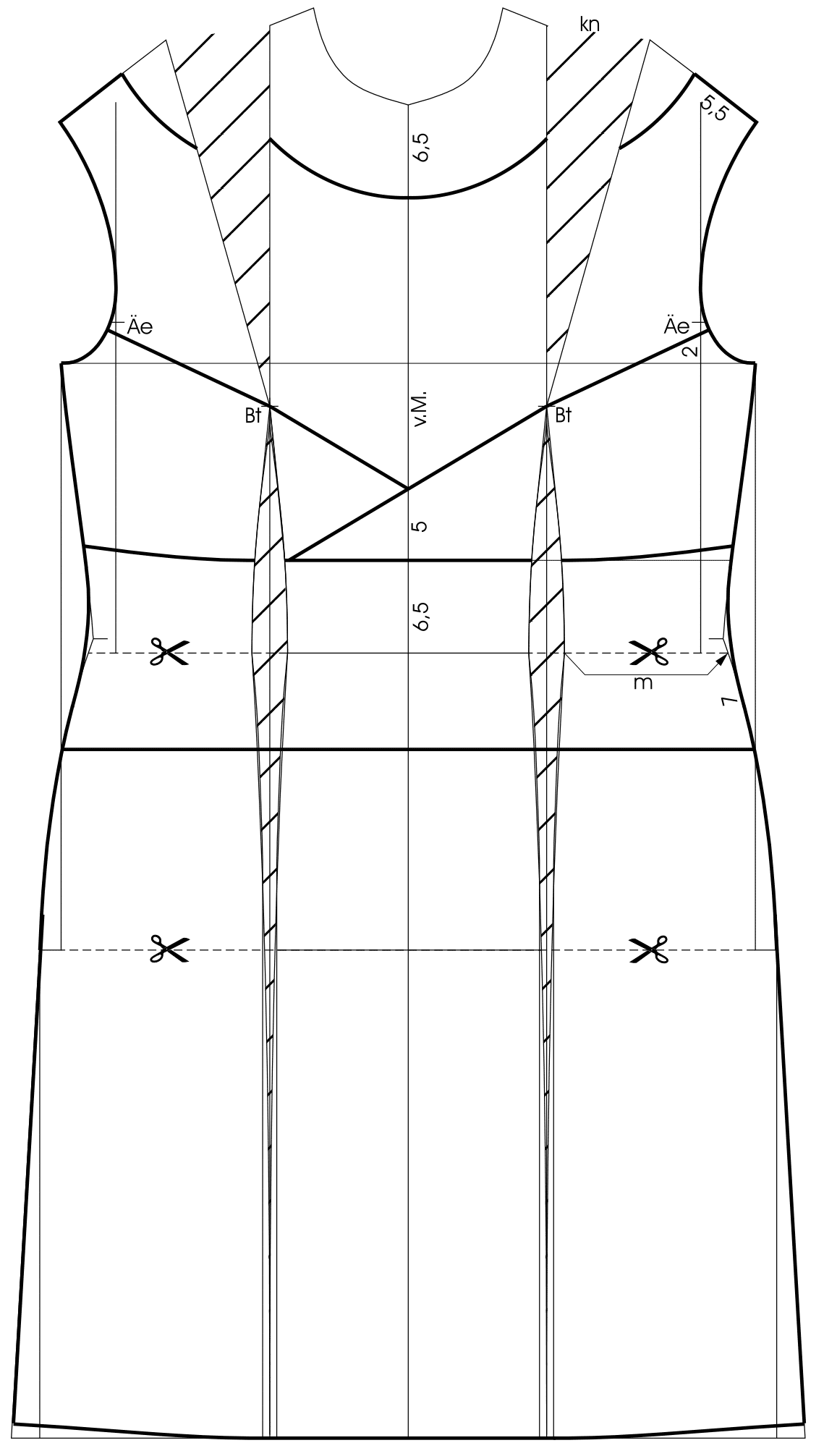 Use a basic dress pattern in size 40 as the  for the pattern development (see measurement chart DR 10/2009). Indicate the skirt length with 55 cm below the waist. The design shows slanted seam lines in the front and a Broad waistband in the back. Mirror the front pattern and draw the seam lines according to the design.
Mark the darts as pinching amounts. The shaped waist darts are drawn as straight lines for easier manipulation. Close the bust dart temporarily for drawing the neckline. Draw cutting lines from the pinching amounts to the side seams. Mark the back shoulder dart as pinching amount. Draw the back neckline over the dart endpoint. Shift the back waist dart to the side and mark the intake as pinching amount.
Finished pattern pieces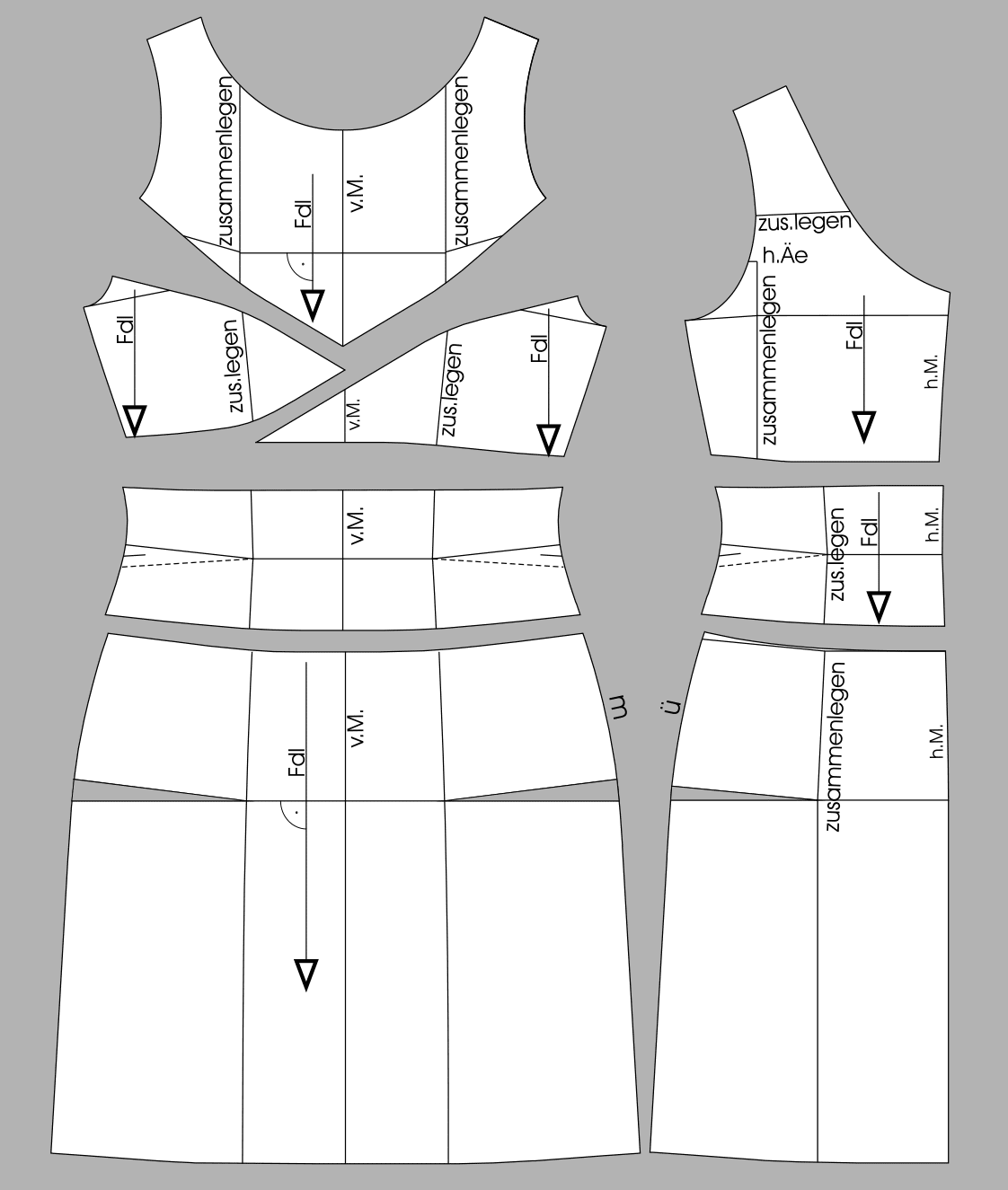 Separate all pattern pieces. Slash from the side seams to the pinching amounts on the front and back pattern. Close the pinching amounts. The side seams overlap slightly at the waist and open at the hipline.
Equalize the side seam length. Close the bust dart. Close the shoulder darts on the back pattern and blend the neckline. Slash from the back armhole notch to the pinching amount of the upper back pattern and close the intake. Blend all seam lines. Blend the armhole curve. Mark the grainline.
Pinching – Variation 2
Template: Basic Dress Pattern in Size 40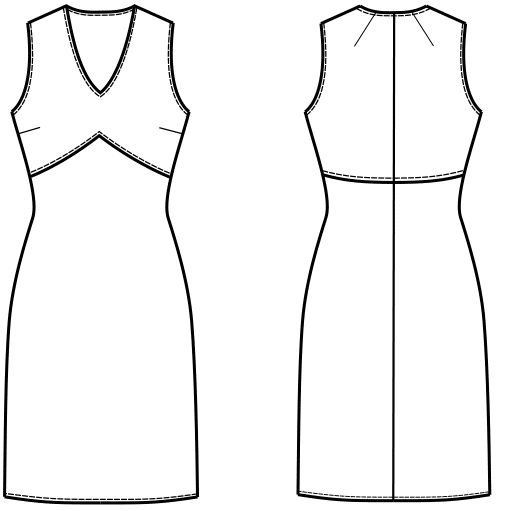 Finished pattern pieces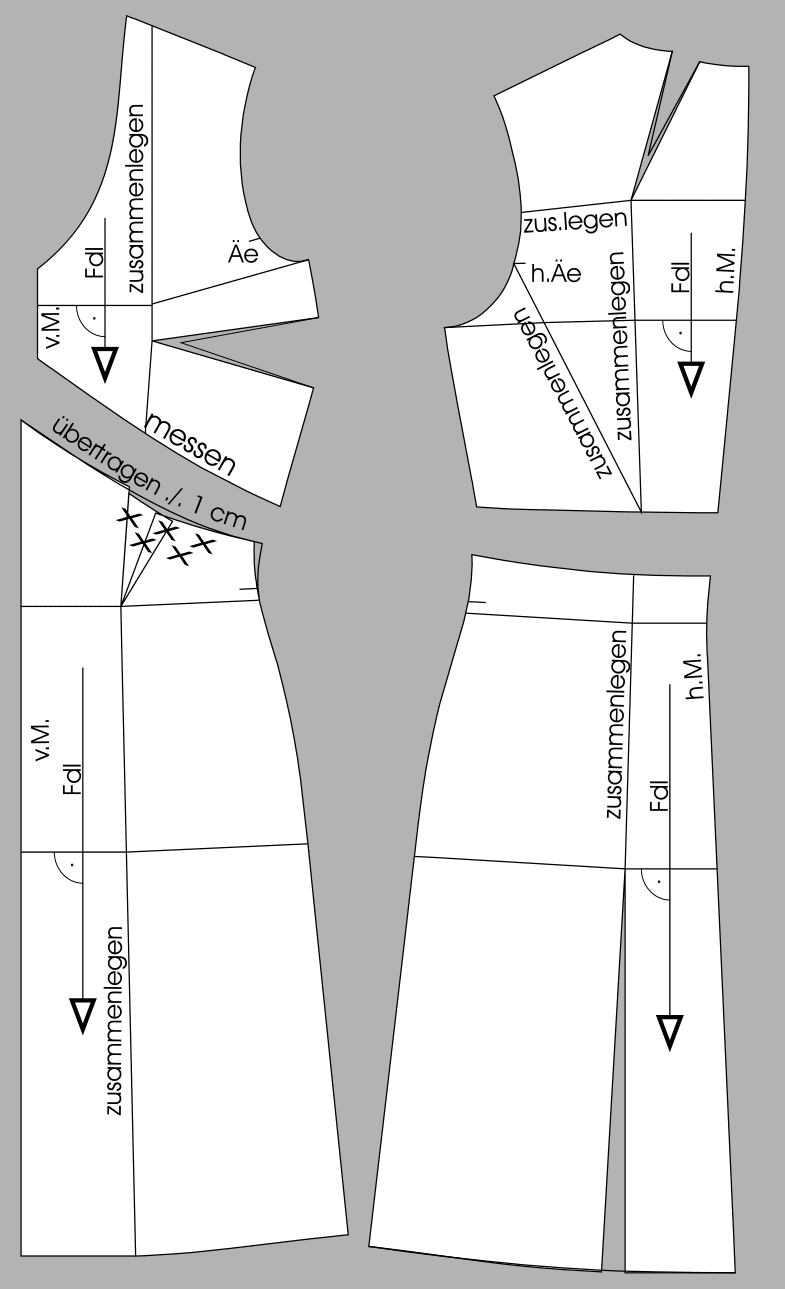 Pinching – Variation 3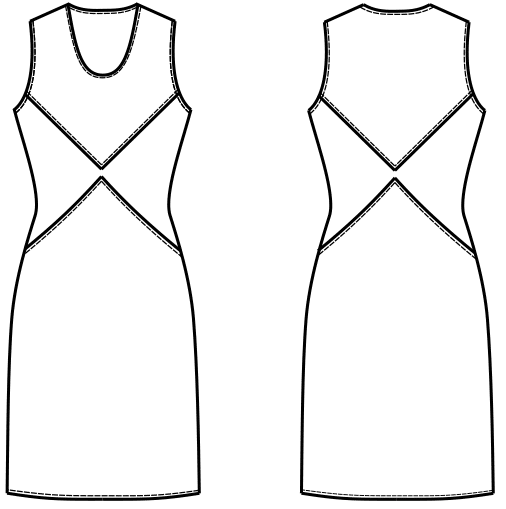 Pinching – Variation 4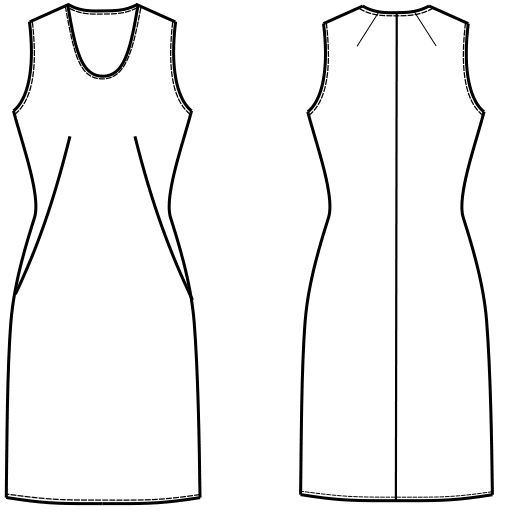 Pinching – Variation 5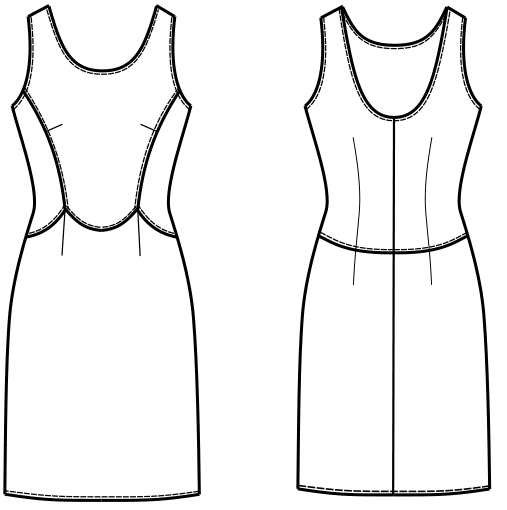 Pinching – Variation 6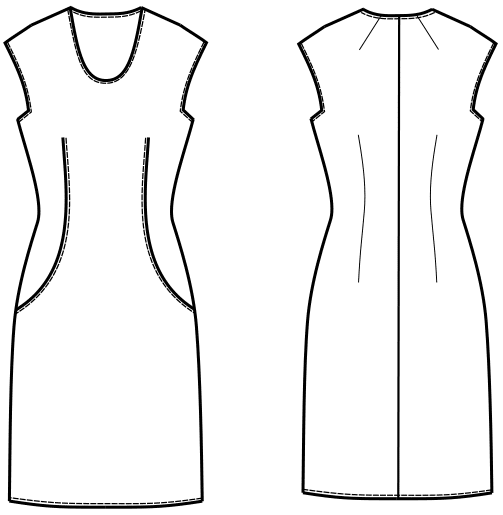 PDF Download: Pattern Making Evening Dresses
In this e-dossier you find instructions for the pattern construction of for different evening dresses.
TOC
Further instructions and sewing patterns can be found in our onlineshop.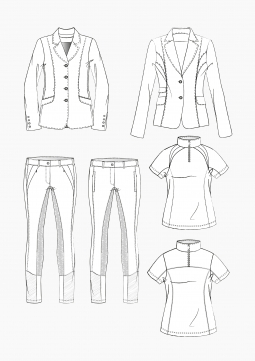 Download Pattern Construction Women: Equestrian Apparel 1
Pattern instructions for six different models of dressage equestrian apparel.
Other articles for this subject