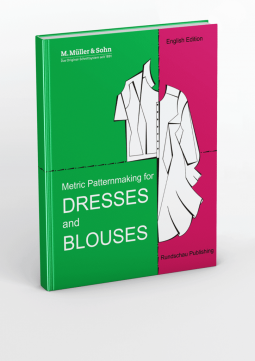 Download M. Müller & Sohn - Book - Women - Metric Pattern Making - Dresses and Blouses
Download: Metric Patternmaking for Dresses & Blouses
Pattern Construction Raglan Yoke Dress
Template: Basic Dress Pattern in Size 40
You can find the full instruction and further designs in our Rundschau for women 9.2017. (To order please contact the customer service:  kundenservice@ebnermedia.de)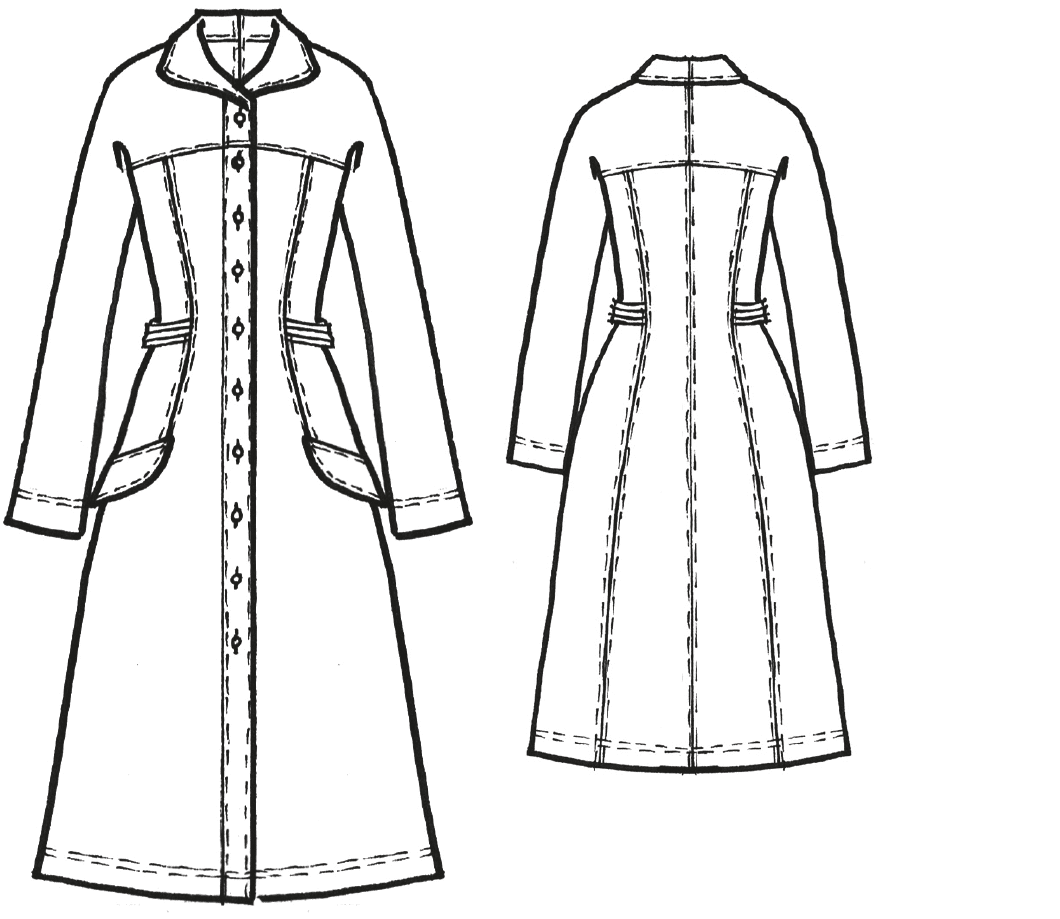 Front/Sleeve Combination
Open the armhole 1 cm. Lower the armhole 1.5 cm and extend the sideseam 0.7 cm at the armhole. Relocate the remaining bust dart intake temporarily to the sideseam. Lower the neckline 1 cm at the shoulder and 2.5 cm at the centre front. Draw the new neckline. Add 1.9 cm parallel to the front for the buttonstand and mark the front placket 3.8 cm wide. Mark the button positions. Measure 7 cm along the front edge for the front yoke. Extend the shoulder seam around the finished sleeve length and square down 12 cm for the sleeve hem. Draw the front yoke line perpendicular to the front edge as shown in the illustration. Mark pivot point Z 2 cm below the front armhole notch and draw a circular arc over the lowered and extended sideseam.
PDF Download: Download Women Measurement Charts
Mark the overlap of sleeve and front pattern with 6 cm along the circular arc and complete the sleeve pattern as shown. Move the waist dart 1 cm to the front and draw the front panel seam over the dart intake. Extend the hem 2 cm to each side of the front panel seam and 2 cm at the sideseam. Draw the pocket and the pocket flap. The front pieces will be joined together below the pocket entry. Mark the waist belt 3.5 cm wide. Draw the collar break line from the front edge to the shoulder and extend the collar break upwards. Measure the lowered back neckline and transfer the back neckline measurement from the neck point to the extended collar break.
Draw a circular arc with pivot point Z over the extended lapel break. Mark pivot point Z around 3 cm to 4 cm below the shoulder. Measure 5.5 cm for the collar roll along the circular arc to the right. Draw the collar seam to the neckline and draw the collar back perpendicular to the collar seam. Complete the collar shape as shown.
Finished Pattern Pieces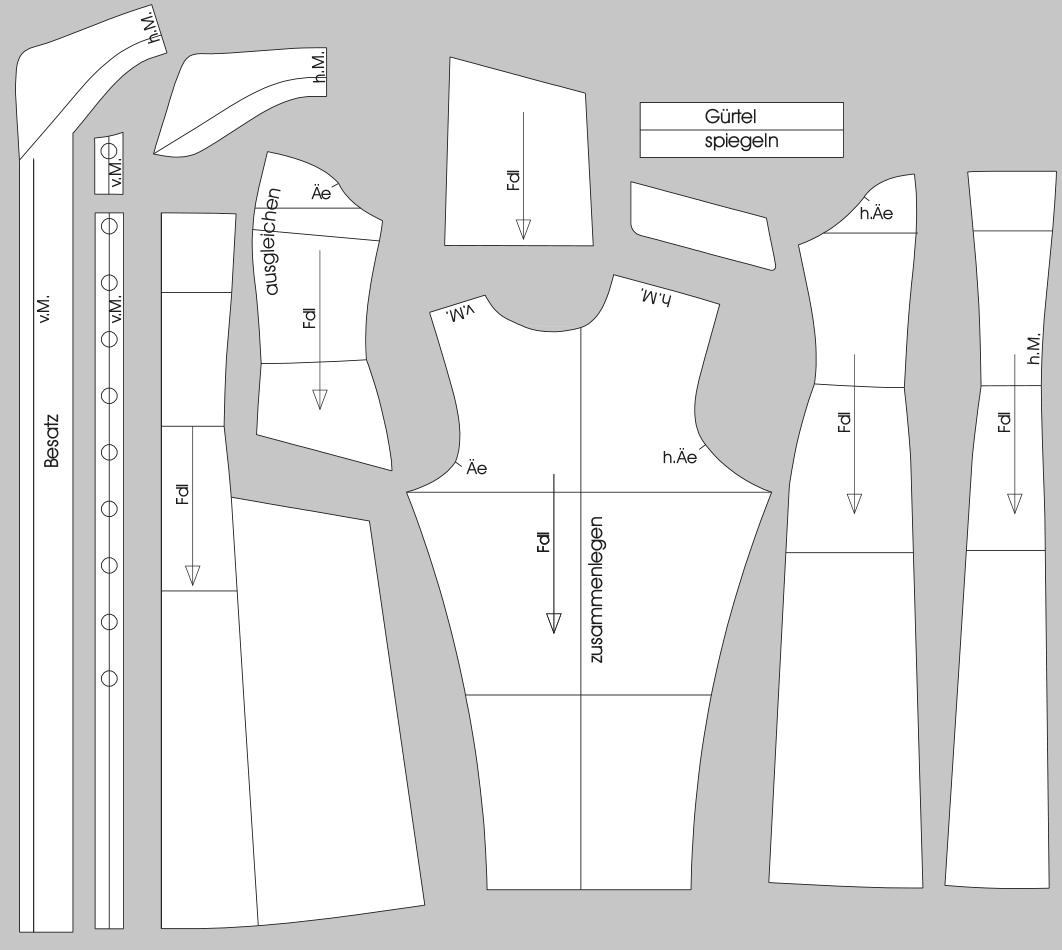 Copy all pattern pieces and complete overlapping sections. Trace a copy of the collar and the front facing. Copy the pocket flap the patch pocket and the waist belt. Close the dart below the pocket entry and join the pattern pieces together. Close the bust dart and blend the seamlines. Join the sleeve pieces together at the overarm seam. Check all seam transitions and blend the seamlines. Mark the grainline.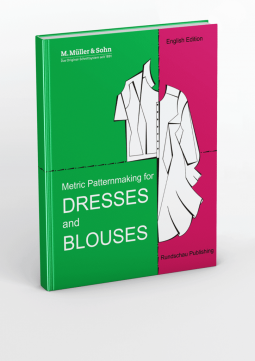 Download M. Müller & Sohn - Book - Women - Metric Pattern Making - Dresses and Blouses
Download: Metric Patternmaking for Dresses & Blouses
You may also be interested in