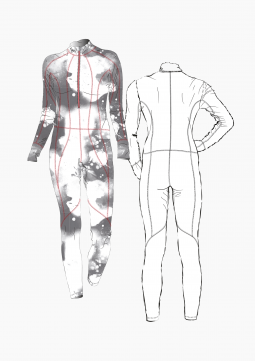 Download Pattern Construction Women: Cross Country Skiing Suit
In this E-Dossier you will find an instruction for the pattern making of a cross country skiing suit.
Pattern for Pleated Trousers for Plussize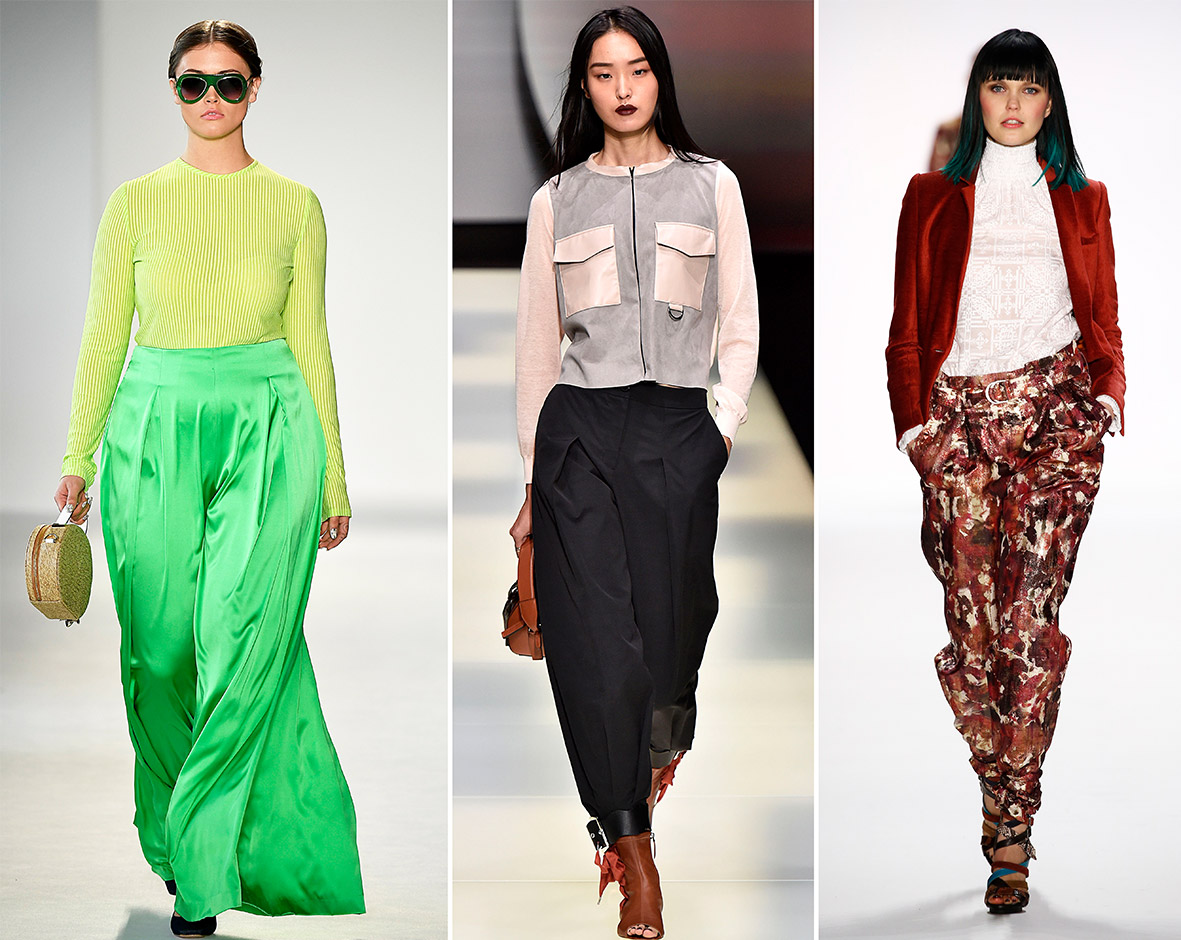 You can find the complete article on pattern construction for plus sizes in the Damen-Rundschau 11.2016. The magazine is available for download in our online shop. Please contact our customer service for the translation: kundenservice@ebnerverlag.de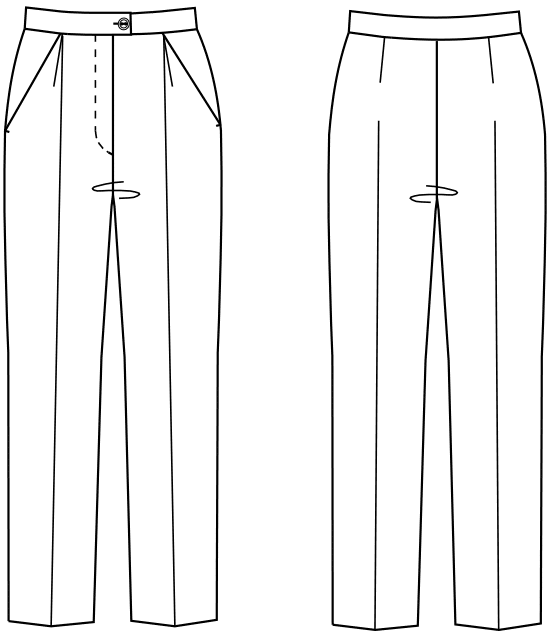 Front and Back Pattern

Use a basic trouser block with pleated front in size 44 as a template (see measurement chart). Draft the basic pattern with a 4-cm pleat at the waist. Draw the slanted pocket entry and the pocket backing on the front pattern as shown in the illustration. Mark the pocket facing (here grey). Mark the pleat depth as pinching amount on the pocket backing.
Add 3.5 cm parallel to the centre front for the front fly. Plot the straight waistband 4 cm wide with ½ waist girth. Sew the pleat close for about 6 cm to keep the pleat flat and close to the body near the waist. The cut of the pleated trousers is rather slim to flatter the figure of the wearer.
PDF Download: Download Book Women Skirt & Trousers
Pocket Backing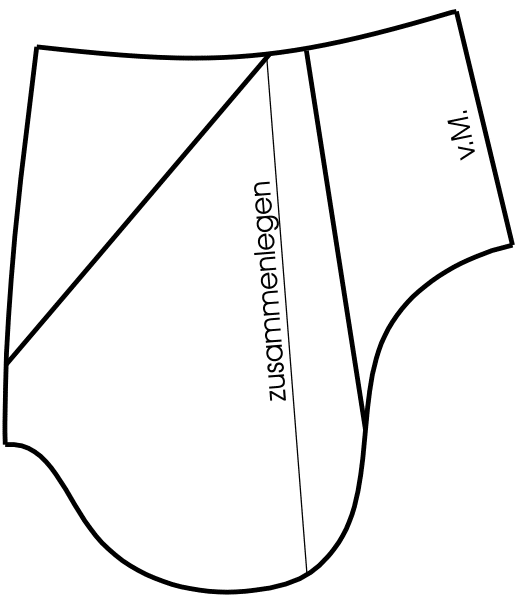 Copy the pocket backing and close the pinching amount. Blend the seamlines. Mark the grainline.
Finished Pattern Pieces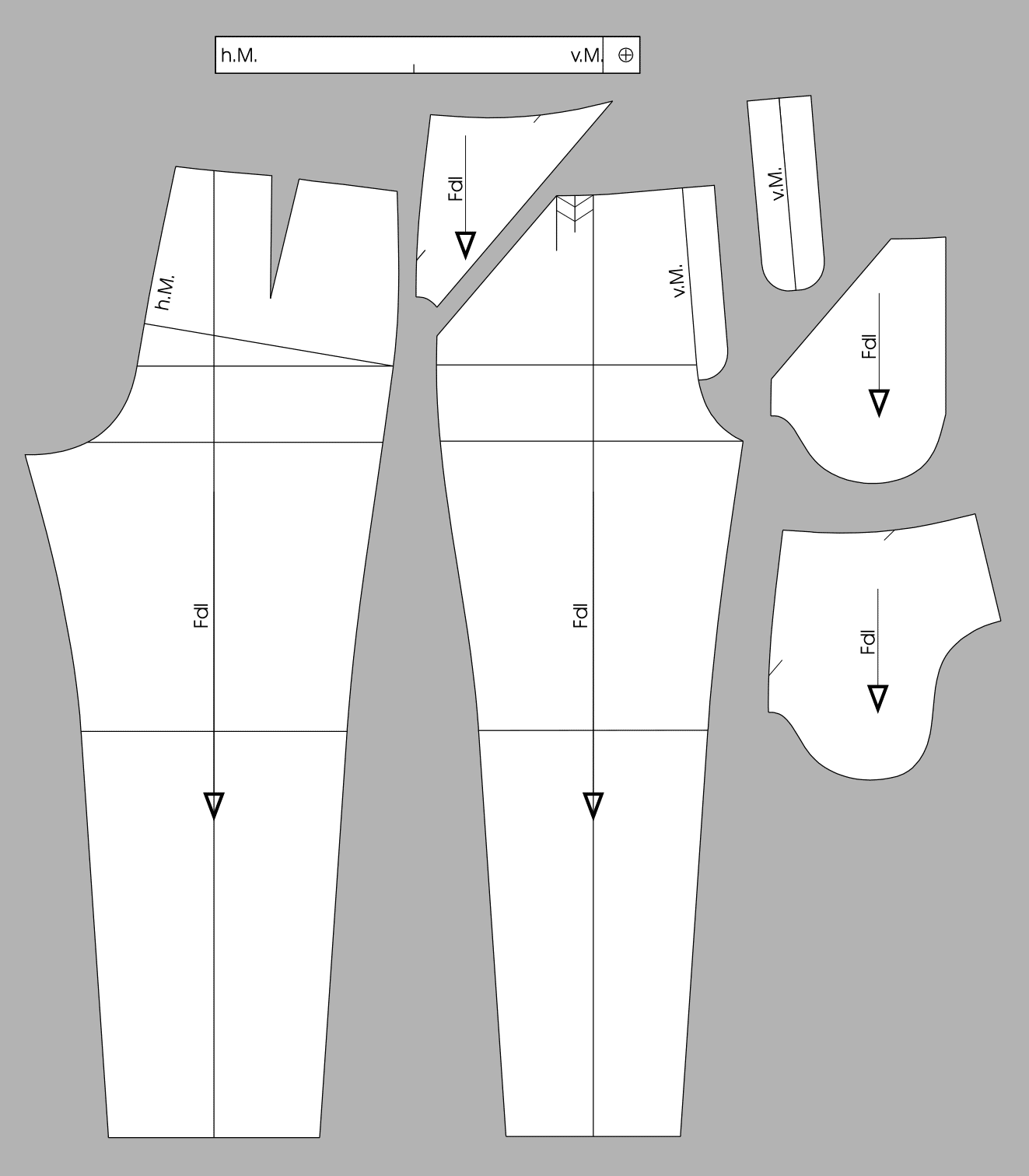 Separate all pattern pieces. Copy the pocket backing and the pocket facing. Trace a copy of the front fly and mirror it. Blend all seamlines. Mark the grainlines.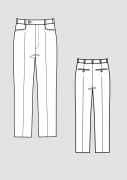 Pattern narrow trousers with dart basic block
In sizes 44 to 58
You may also be interested in