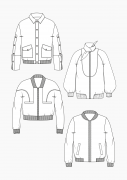 Download Pattern Constructions Women: Blousons
Instructions for the pattern construction of four different blousons jackets.
Pattern Construction for Culotte Jumpsuit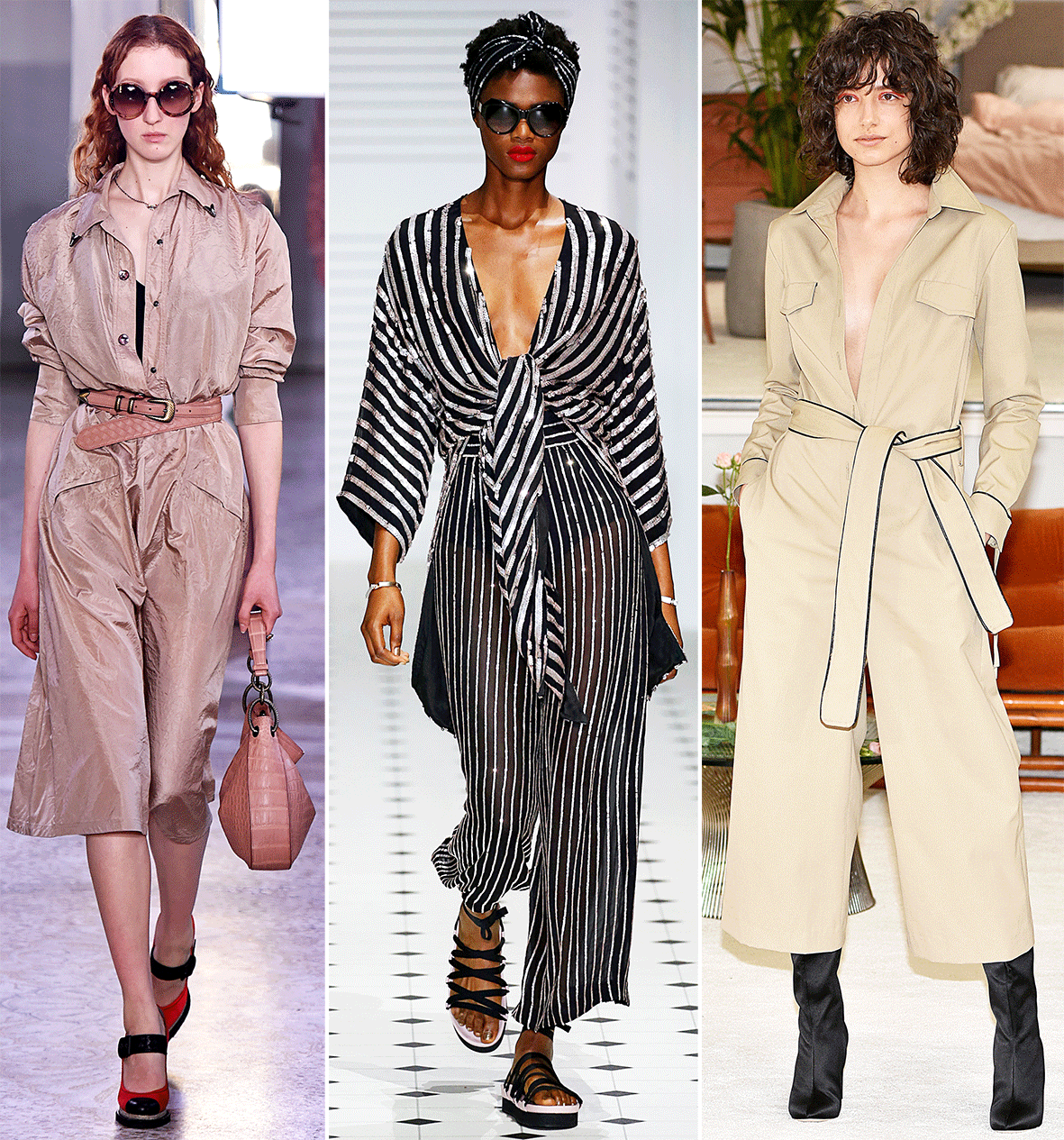 The two big trends in pants jumpsuit and culotte will get married this summer. Overalls with wide legs are now becoming the culotte jumpsuit. A casual and uncomplicated statement look that always brings a bit of extravagance. The one-piece suit is the ideal companion for the summer holiday, but can also be styled, for example with a blazer, to an office outfit. In this article we show how to construct the pattern for the culotte jumpsuit.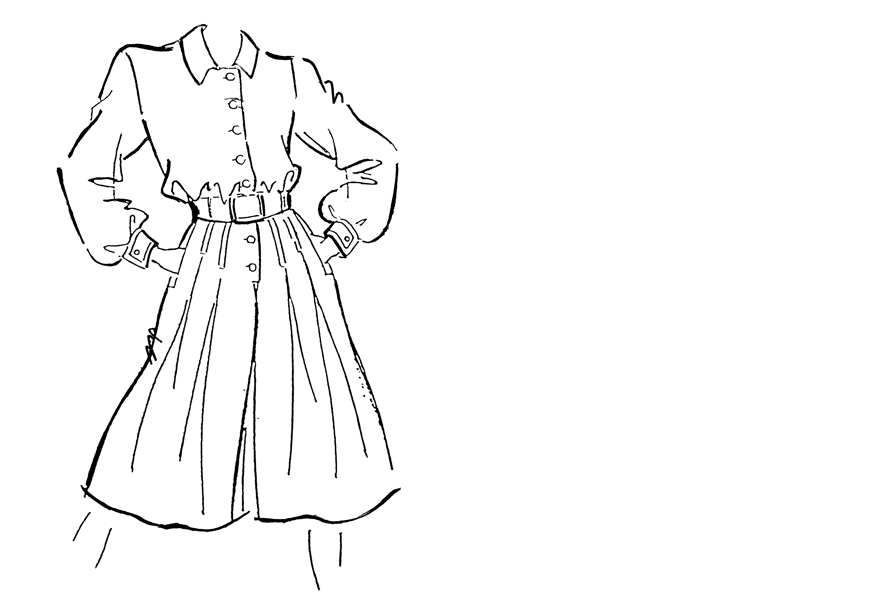 Pattern Construction Culotte Jumpsuit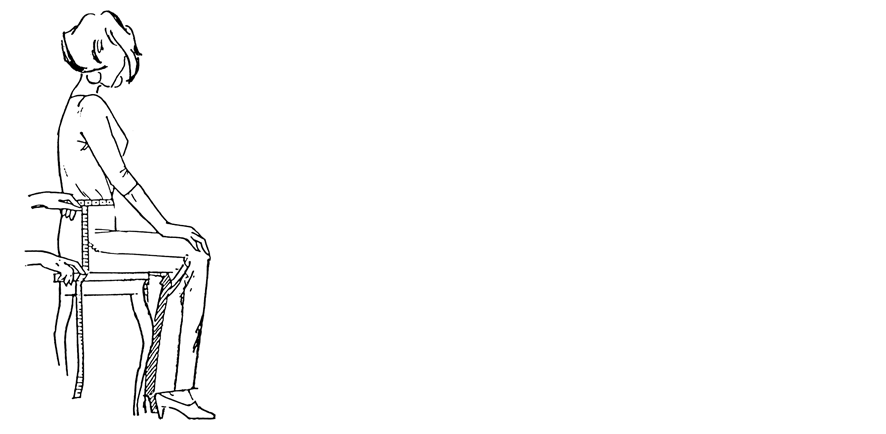 The Culottes dress could be also finished as separate blouse and Culotte pants. Use the basic dress pattern block (Metric Patternmaking for Dresses & Blouses – Page 37) as a foundation for the design development. The measurement for the body rise (here: 26.5 cm) can be found in the size chart. Add 2 – 3 cm ease to the body rise for more comfort. See drawing for measuring the body rise. The front and back crotch pieces can be also used for any other skirt shape (circular skirt, gathered skirt).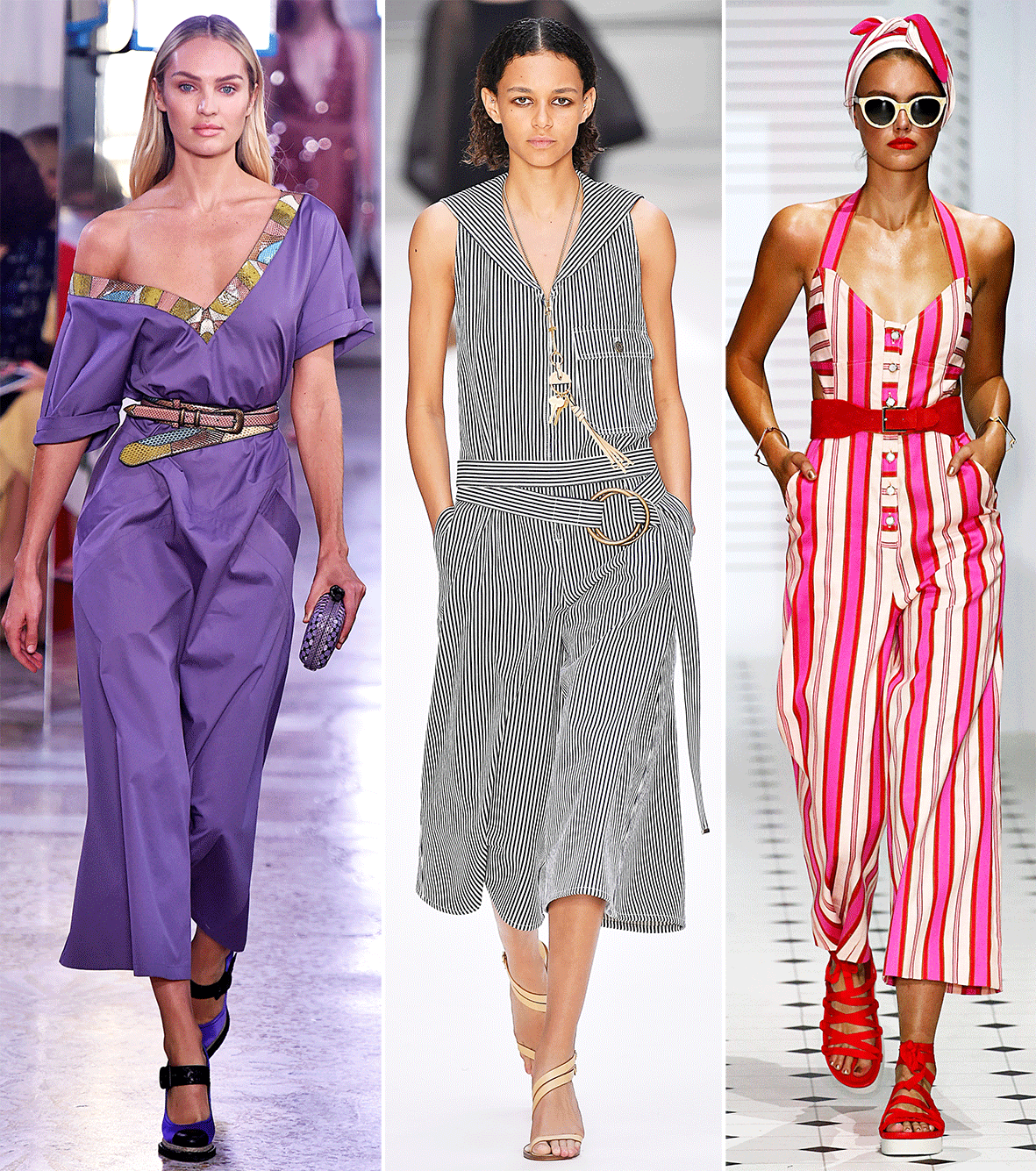 Model development from the basic pattern block for a dress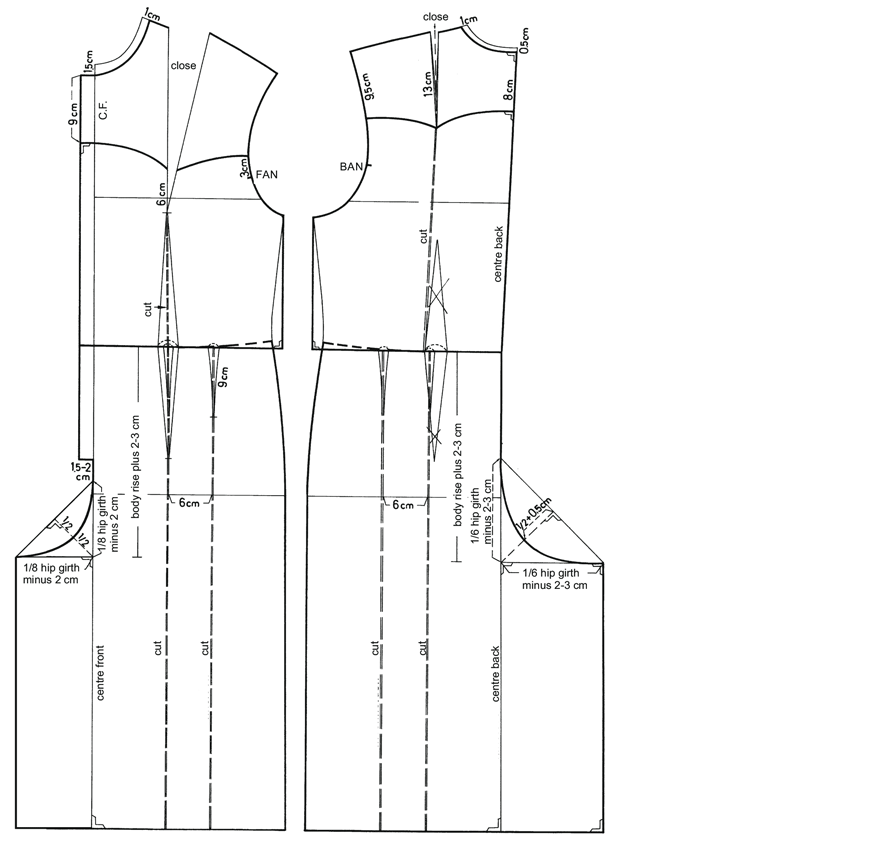 Close the bust dart temporarily and draw the yoke line.
Draw the waistline straight for the blouse seam and draw the side seam straight as well.
Trace the skirt pieces up to the curved waistline.
Mark the cutting lines for the pleats and distribute the dart intakes to the pleat lines.
On the centre front and centre back, measure the body rise from the waist downward and square out to the front and back. Calculate the front crotch width (1/8 hip girth minus 2 cm) and the back crotch width (1/6 hip girth minus 2 – 3 cm) based on a hip girth of 98 cm.
This article is an excerpt from the book Metric Patternmaking for Dresses & Blouses. The book on page 87 contains the final design of the pattern, as well as basic and model patterns for various blouses and dresses.
Two overalls in sizes 36 - 46.
TOC
Many more pattern instructions and patterns for sewing overalls and jumpsuits can be found in our online shop.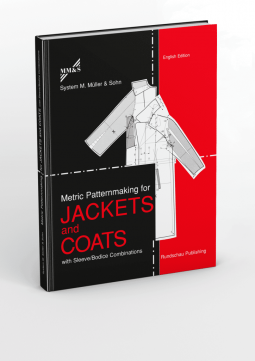 Book Women Metric Patternmaking for Jackets & Coats + CD
Instructions for Pattern Construction of Ladies' Fashion
You may also be interested in