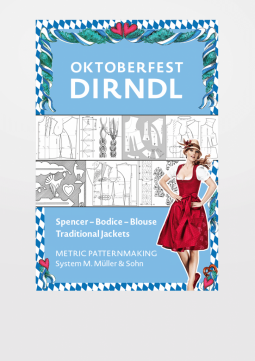 Download Book Women Oktoberfest Dirndl
Oktoberfest Drindl is a download-product
Pattern construction for a trousers with front lace fastening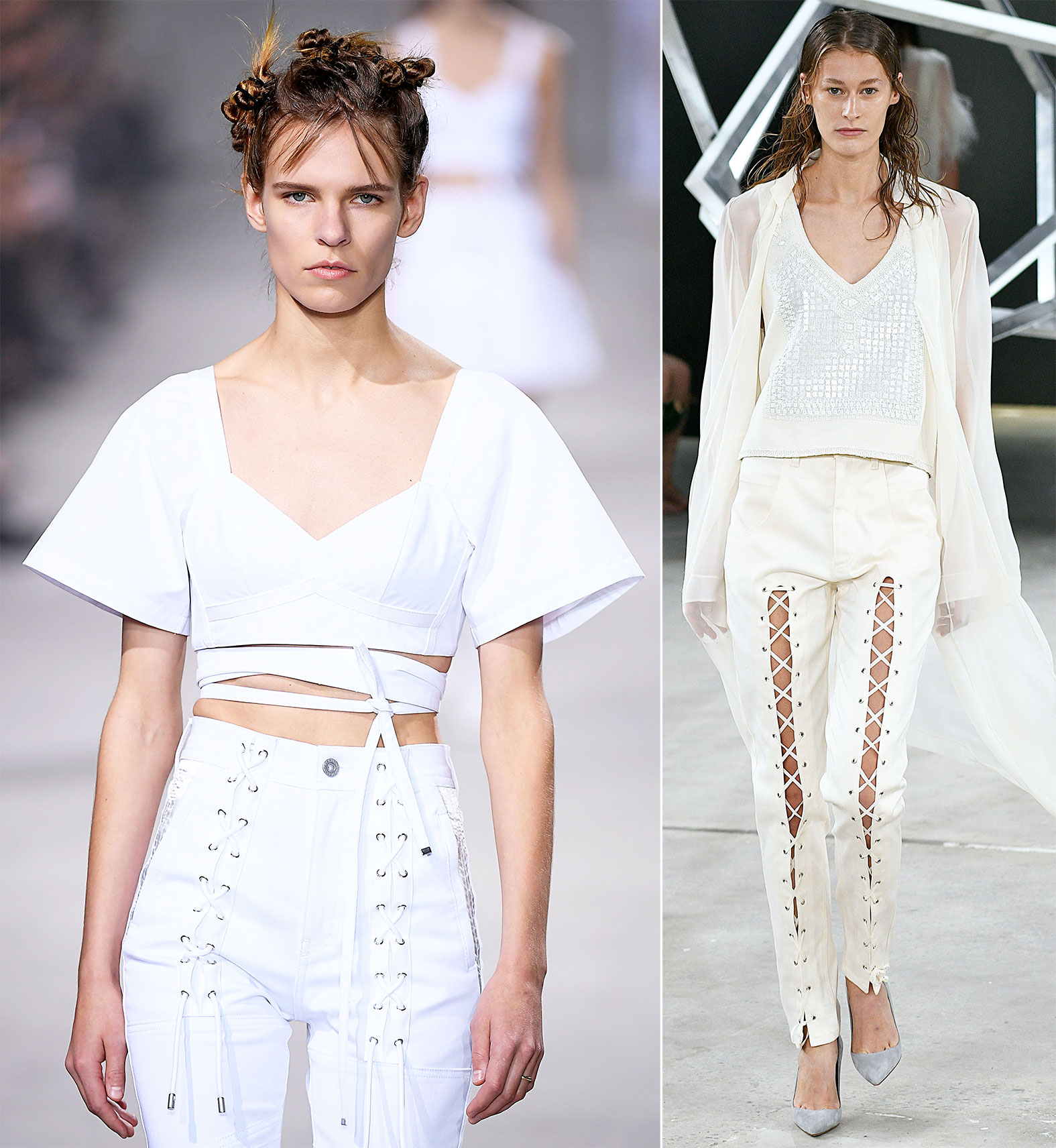 Lace up: The corset is back in fashion. Its most striking feature is the lacing by means of a cord pulled through eyelets or holes. However, this element is no longer only used as a closing method; lacing stanchions are placed at all strategically important points of the clothing. In the pleated trousers shown here, the fly serves as a stylish alternative to the zipper.
Pattern construction pleated trousers
This article is an excerpt from Damen-Rundschau 6.2011 and our reference book DOB Schnittkonstruktion Hosen.
Many more instructions on pattern construction for all kinds of trousers can be found in the book Metric Patternmaking for Skirts and Trousers.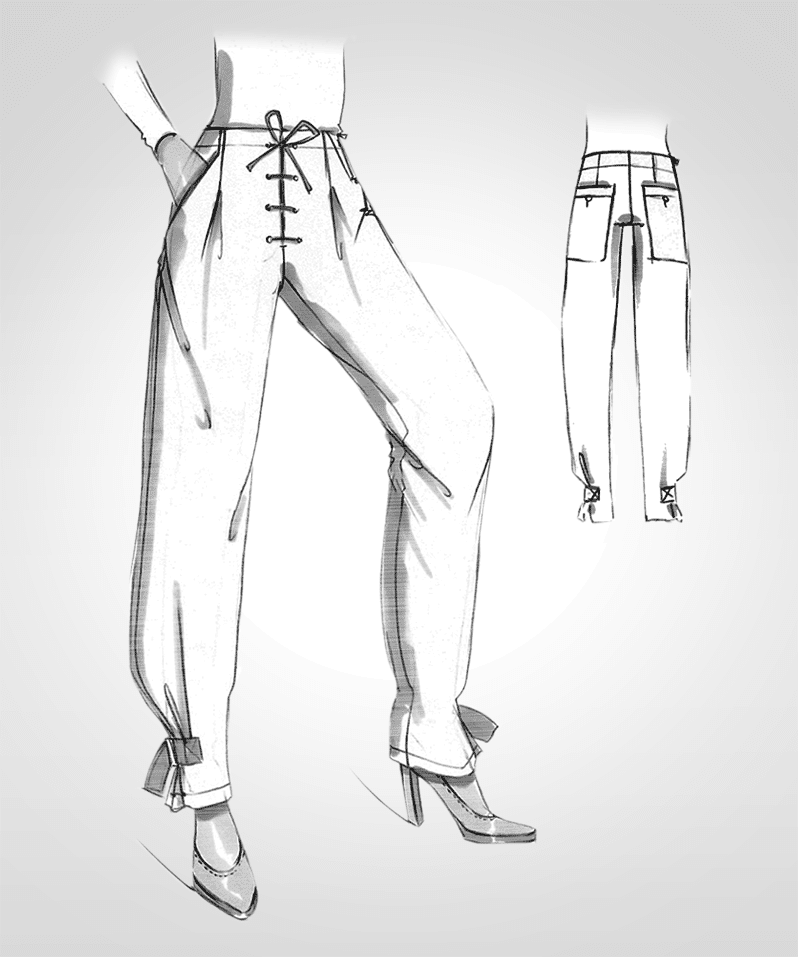 (Photo Credit: Zeichnung E. Kreienbühl)
Front and Back Pattern
Basic Pattern: Pleated Pants Block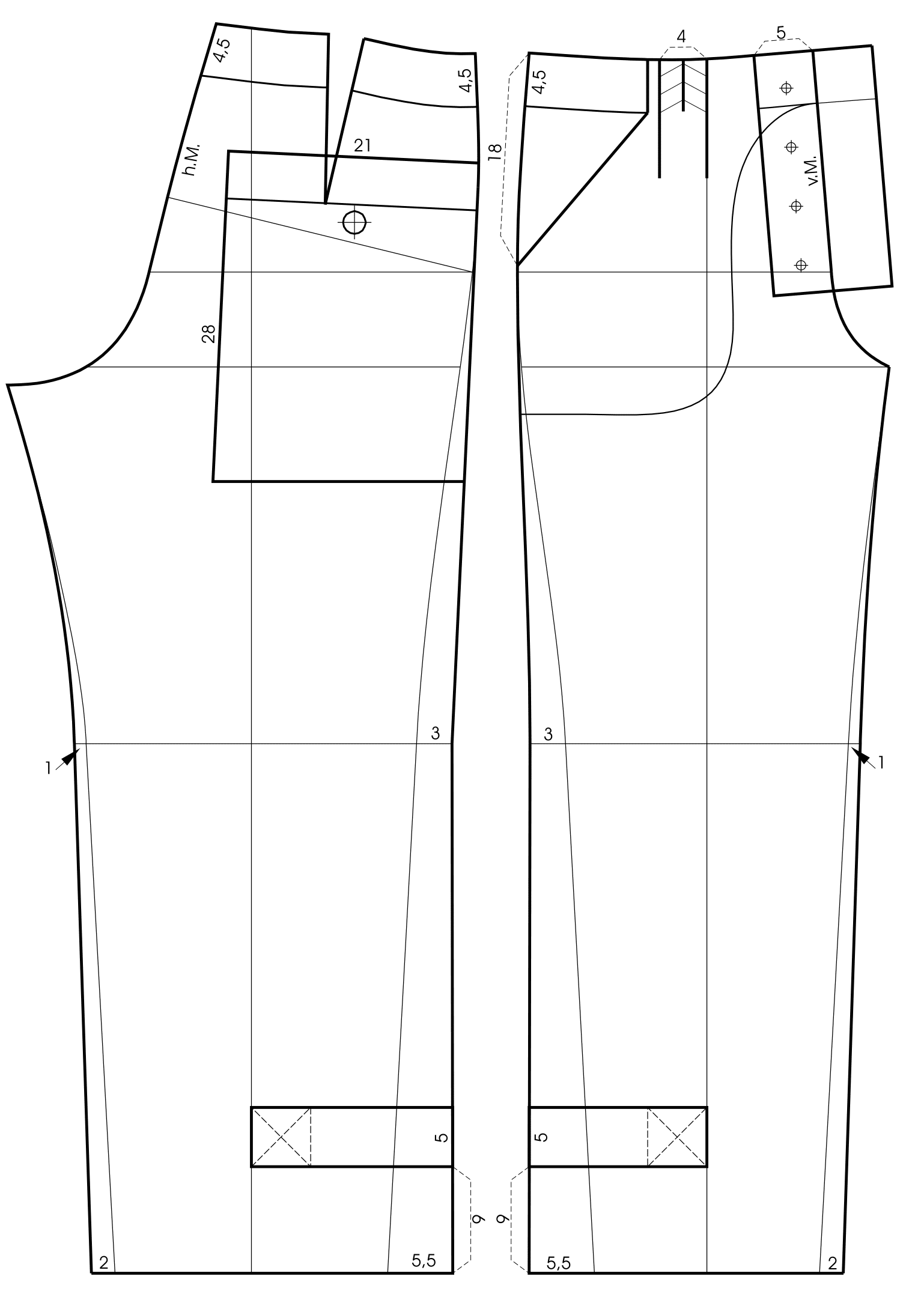 Use a pleated pants block in size 40 (see measurement chart) as a foundation. The front pant is designed with one pleat at the waist. For the gathers at the side extend the hem more at the outseam than at the inseam. Extend the outseam 5.5 cm at the hem and 3 cm knee. Extend the inseam 2 cm at the hem and 1 cm knee. Draw the new outseam and inseam on the front and back pattern. Draw the belt piece for the gathered side 9 cm above the hemline.
Draw the facing 4.5 cm wide on the front and the back pattern. Draw the patch pocket on the back pattern. Mark the button position. Plot the front pocket. Mark the pocket entry 1 cm away from the pleat. Cut the pocket bag to the centre front. Mark the eyelet positions for the laced front. Draw the backing for the laced front. Mark the zipper at the left outseam.
Finished Pattern Pieces for pleated Trousers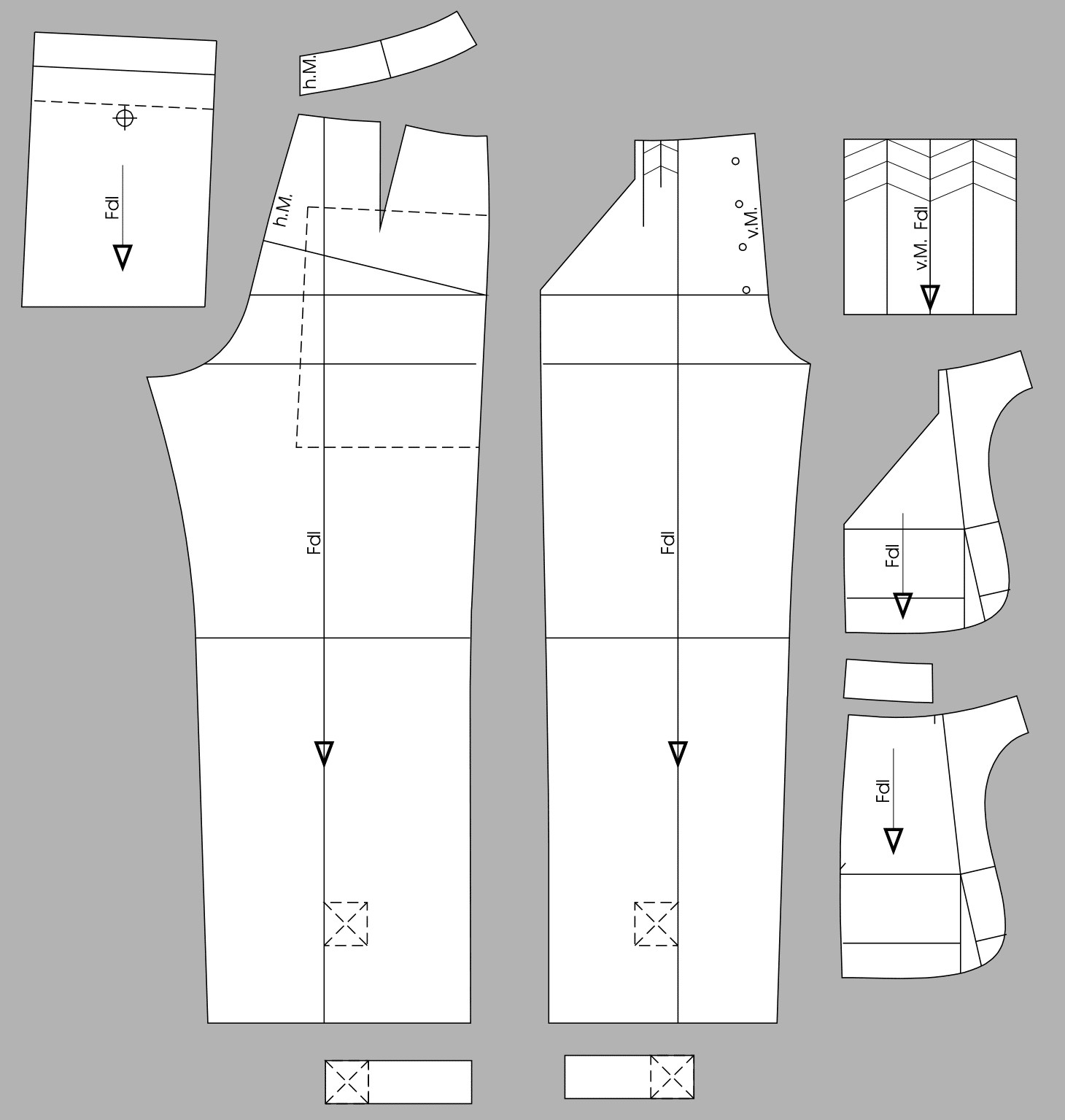 Separate all pattern pieces. Copy the waistband facing, the patch pocket, the belt pieces and the backing for the lacing. Copy the pocket backing and the pocket bag. Add the facing to the patch pocket and the laced front. Mark the button and the eyelet positions. Mark the zipper at the left outseam. Blend all seam lines. Mark the grainlines.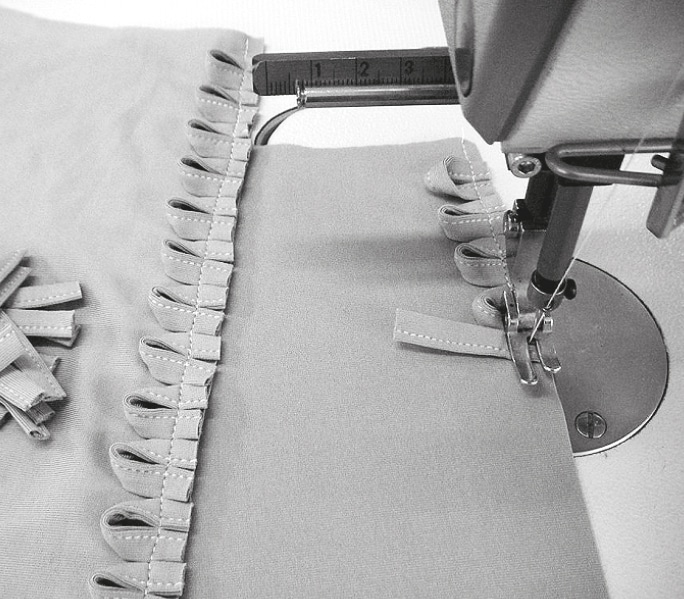 The professional processing of lacings can be found in our article  > Verarbeitung von Schnürungen
Pattern Wide Trousers for Women
In European Sizes 36 – 50.
Delivery Time: 2-3 Werktage
TOC
Further instructions for pattern construction and finished patterns for trousers can be found in our online shop.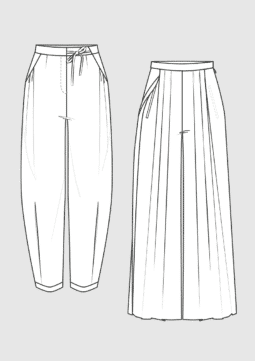 M. Müller & Sohn - Schnittmuster - DOB - Weite Hosen
In European Sizes 36 – 50.
You may also be interested in