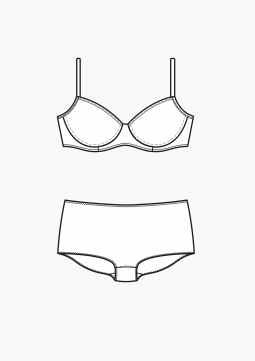 Download Pattern Construction Women: Seamless Bra with Frame and Panty
Instruction for the pattern making of a Seamless Bra as well as a Panty.
Little Lingerie ABC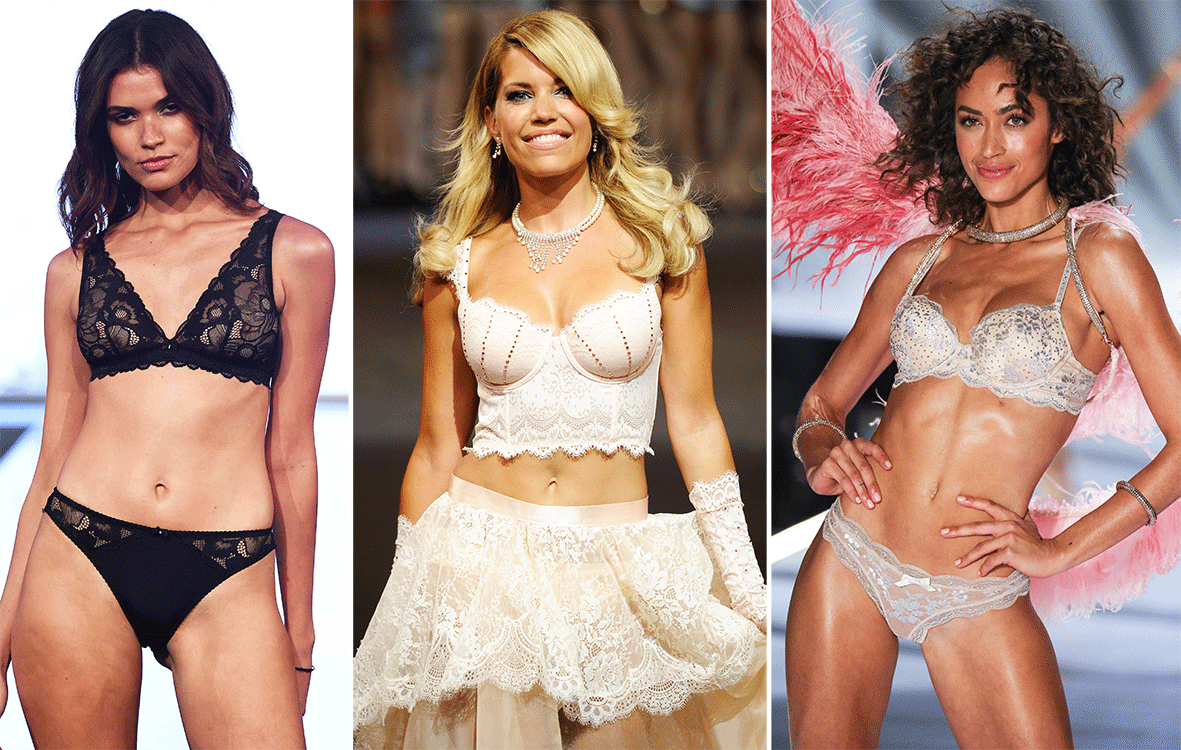 Whether underwired bra, sports bustier made of elastic fabrics or sexy push-up: the bra is a must for most women and not only for optical reasons. A bra also makes sense from a health point of view. So underwear must not only be beautiful but also fit well and be comfortable. Corsets, corsages and bustiers are also more comfortable to wear today and are coming back into fashion as erotic lingerie. How the ideals of beauty in fashion developed over the years, an overview of the different lingerie and tips, inspirations and patterns for sewing underwear can be found in the following article.
Content
PDF Download: Pattern Making Bra and Panty
Instruction for the pattern making of a Seamless Bra as well as a Panty.
TOC
Beauty ideals in fashion
In past eras, ladies often accentuated the bust with low necklines and marked the waist with a tightly laced bodice or corset. The hips were accentuated by padding and gathers, while the shape of the buttocks took on a new dimension with refined drapery, elaborate draperies or fashionable touring. The fashion of the late 19th century also emphasized the figure of the woman through frivolous frou-frou lingerie and erotic lingerie made of precious lace and silk. Accessories such as black silk stockings and the coquettish garter were also part of it. This fashionable seduction was immortalized on canvas in 1890 by Toulouse Lautrec at the Moulin Rouge in Paris.
20. Century
The growing popularity of the brassiere during the early 20th century brought about a decisive change in lingerie. Manufacturers of underwear launched crotch-buttoned lace shorts, which allowed great freedom of movement. Only a short time later, groundbreaking inventions such as zippers, latex or nylon opened up new perspectives for fashion. In 1914 the American Mary Phelps Jacob invented today's bras. In 1919 the Hollywood film industry also discovered the importance of sensual lingerie. She equipped her silent films with all the attributes of seduction under the sign of luxury and eroticism. Hollywood commissioned artists and famous fashion designers to design the seductive creations. Many of these glamorous costumes were copied and commercialized by the emerging fashion industry.
Influential Icons
The First World War employed many women in industry and led to a broad-shouldered silhouette. After the end of the war, Coco Chanel invented vestigial eroticism in a new form with the knee-free Charleston look and lacquered boy's head. Sporting influences dampened this aura until the outbreak of the Second World War. Marlene Dietrich made the androgynous woman in a tailcoat with silk top hat socially acceptable and seduced cinema-goers in the 1940s as a vamp with black pile stockings and erotic suspenders. Later, famous film stars like Greta Garbo, Zarah Leander or Jeannette Mac Donald inspired the fashionable development thanks to their coquettish clothing. In the 1940s the push-up bra or Wonderbra was introduced for the first time. He conjured lavish décolletés from smaller breasts. The bra became a fashion object.
In 1947, the New Look by Christian Dior pleaded for a cultivated feminine elegance in hourglass silhouette. In the 1950s, Marylin Monroe went down in fashion history as a symbol of erotic seduction with her figure-hugging dresses and seductive femininity. This later received new erotic impulses through the high tailoring skills of Yves Saint Laurent and the extravagant signature of Jean-Paul Gaultier.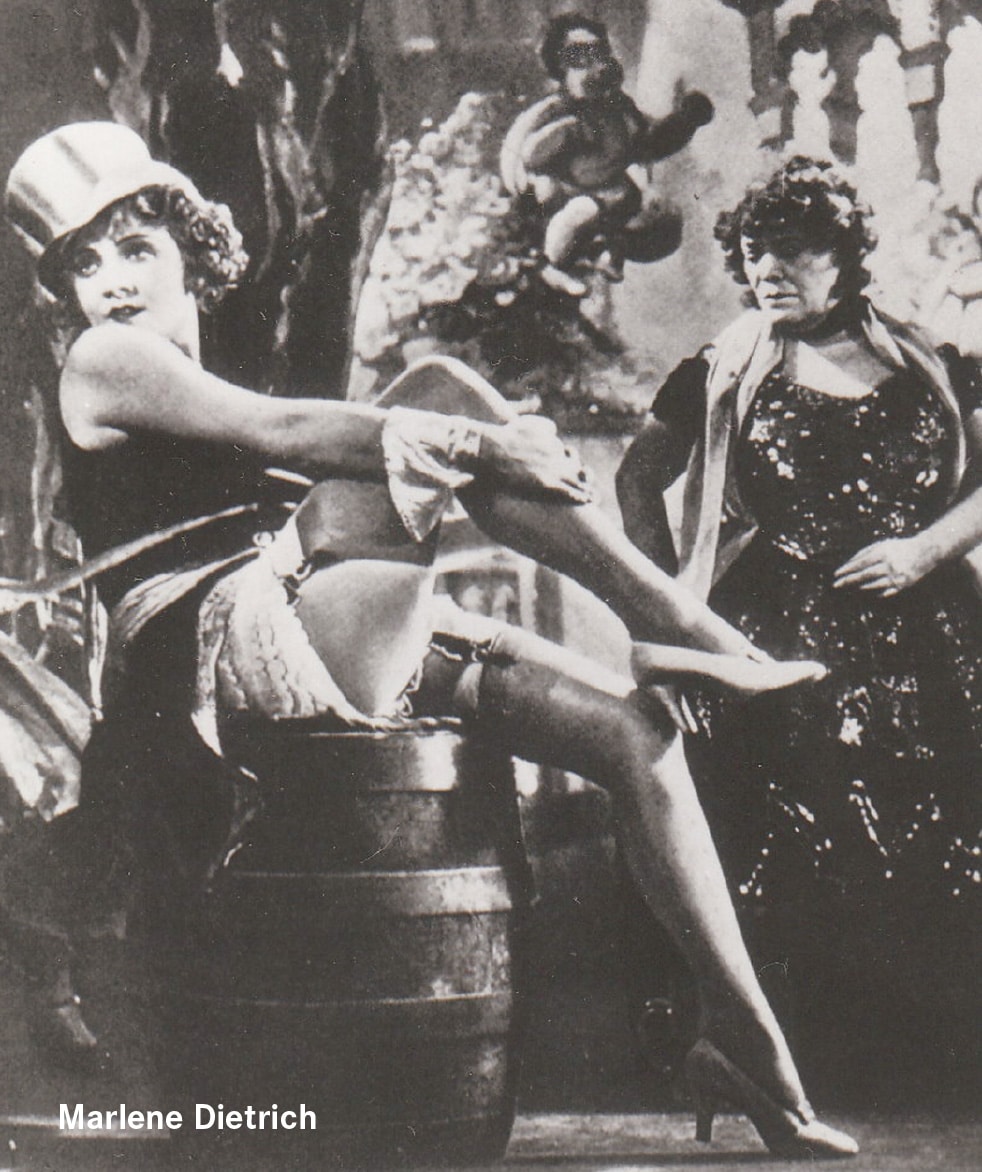 Sexy Sixties
In the sixties, great fashion designers in Florence, Rome and Milan worked together with the film industry as they once did – an ideal platform for presenting sexy lingerie in sophisticated colour combinations and precious fabrics. Screen stars such as Sophia Loren, Gina Lollobrigida or Anna Magnani are icons of the time. After 1960 the revolutionary mini fashion conquered the streets. Amusing fashion creations by Mary Quant and frivolous looks by Twiggy brought Swinging London and Carnaby Street into the international limelight. As a sign of revolution and emancipation, feminists publicly burned their bras in 1968. The blue jeans first introduced in the 1950s by Brigitte Bardot in a film become an expression of the modern lifestyle of protesting youth: the indigo blue models turn into the obligatory everyday outfit with sex appeal!
At the end of the 70s, the punks shock with clothes made of black leather with studs and colorful hairstyles. With this revolting fashion trend, lingerie made of transparent fabrics, net fabrics or latex also comes into fashion. This fashionable decadence is displaced by the casually interpreted elegance of the yuppies and a subtle eroticism.
PDF Download: Download Book Women Lingerie Fundamentals
New topics
The fading 20th century was dependent on new fashionable theme worlds, to which the erotic charisma of tight-fitting, deep-seated hip jeans with visible thong must also be counted. In the 21st century, the range of women's underwear was expanded: underwear that can also be worn over it, fully or partially visible, for example under a transparent blouse or flashing through cut-outs.
Current lingerie trends
Lingerie in sporty look, with wrestling back and elastic straps
Bras with wide straps and inserts of lace or mesh
Triangle bras without underwire made of delicate lace
Seamless thongs and pantys, cut to waist
Shapewear and other figure flatterers
Underwear sets which consist of different materials, colours and patterns and can be combined with each other
Lingerie and nightwear: Sexy sets of fine shirts, babydolls and silk shorts
Lingerie ABC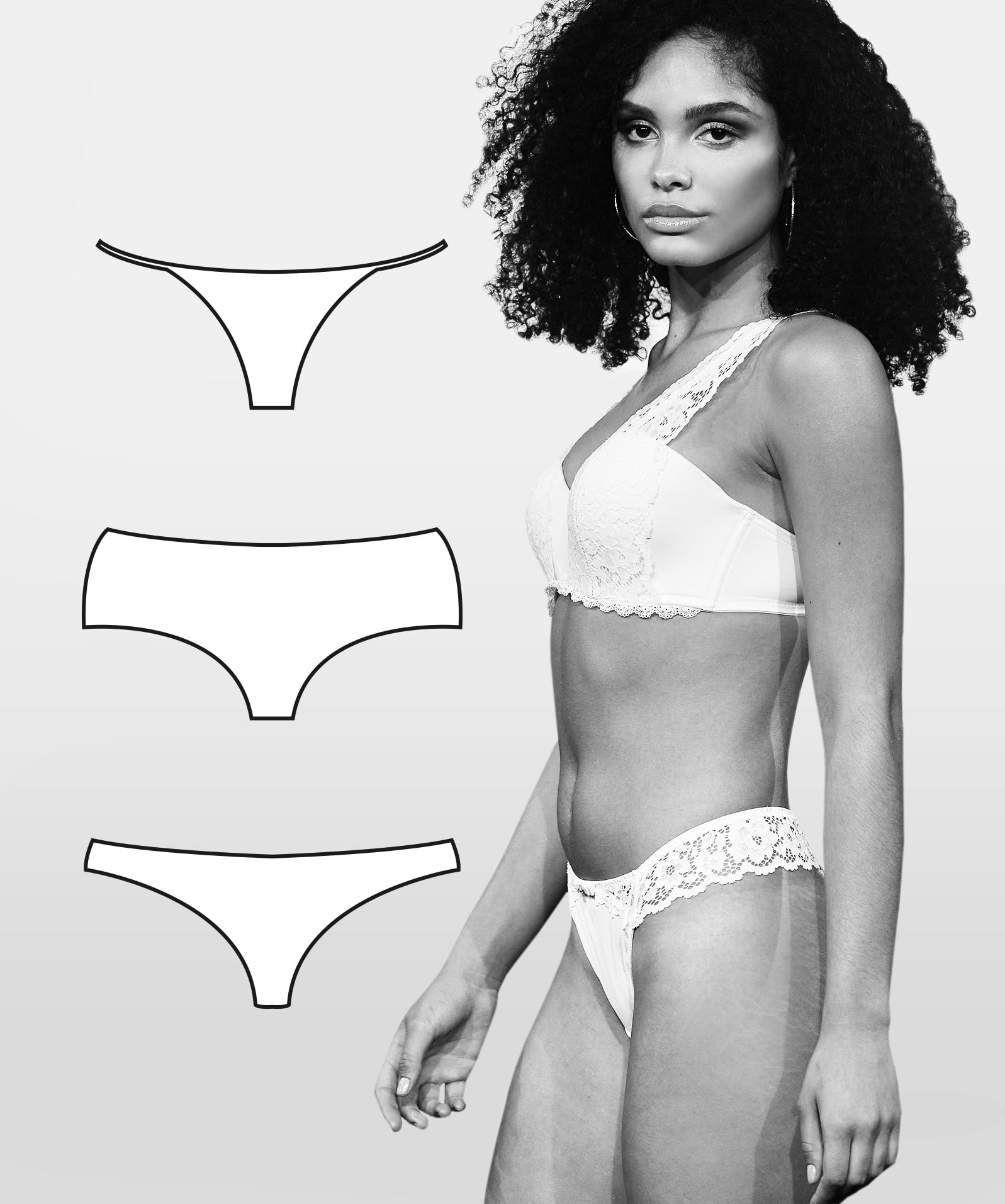 Baby Doll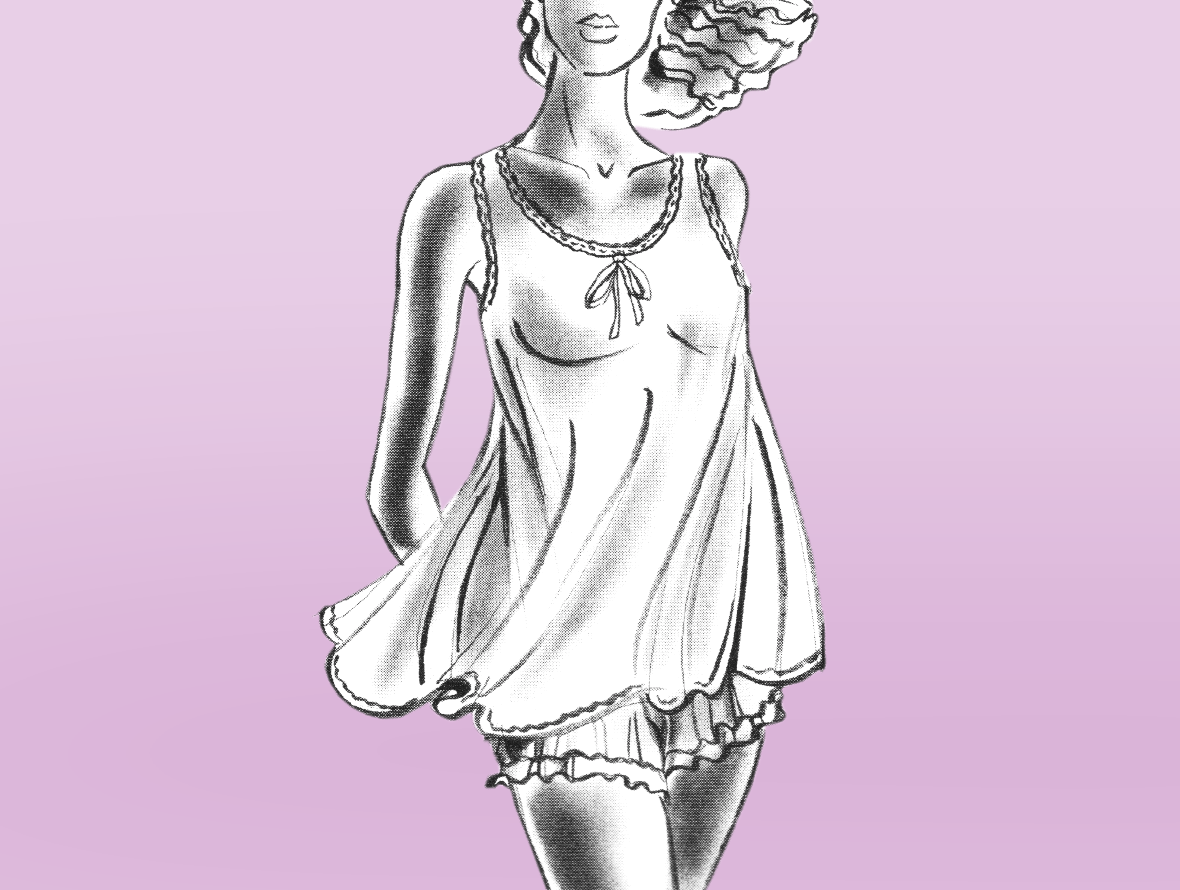 A childlike, doll-like dress or nightgown designed for Carroll Baker by French fashion designer Jacques Griffe
with folds all around, which already fall out from the shoulder and continue to fall from there.
Bra
Is used as an abbreviation for brassiere or brassière, which has the task of supporting, emphasizing or correcting the natural shape of the woman's breasts. There is an individual bra offer for the different wishes.
Minimizer Bra
This is what a bra model with soft cup shapes stands for, which should optically reduce an existing "too much".
Sport Bra
So that mobility is not restricted, cups support the bust completely and the bra straps often run between the shoulder blades.
Balconette Bra
Underlines its strong lifting (sexy) function through shape-enhancing insoles.
Front Closure Bra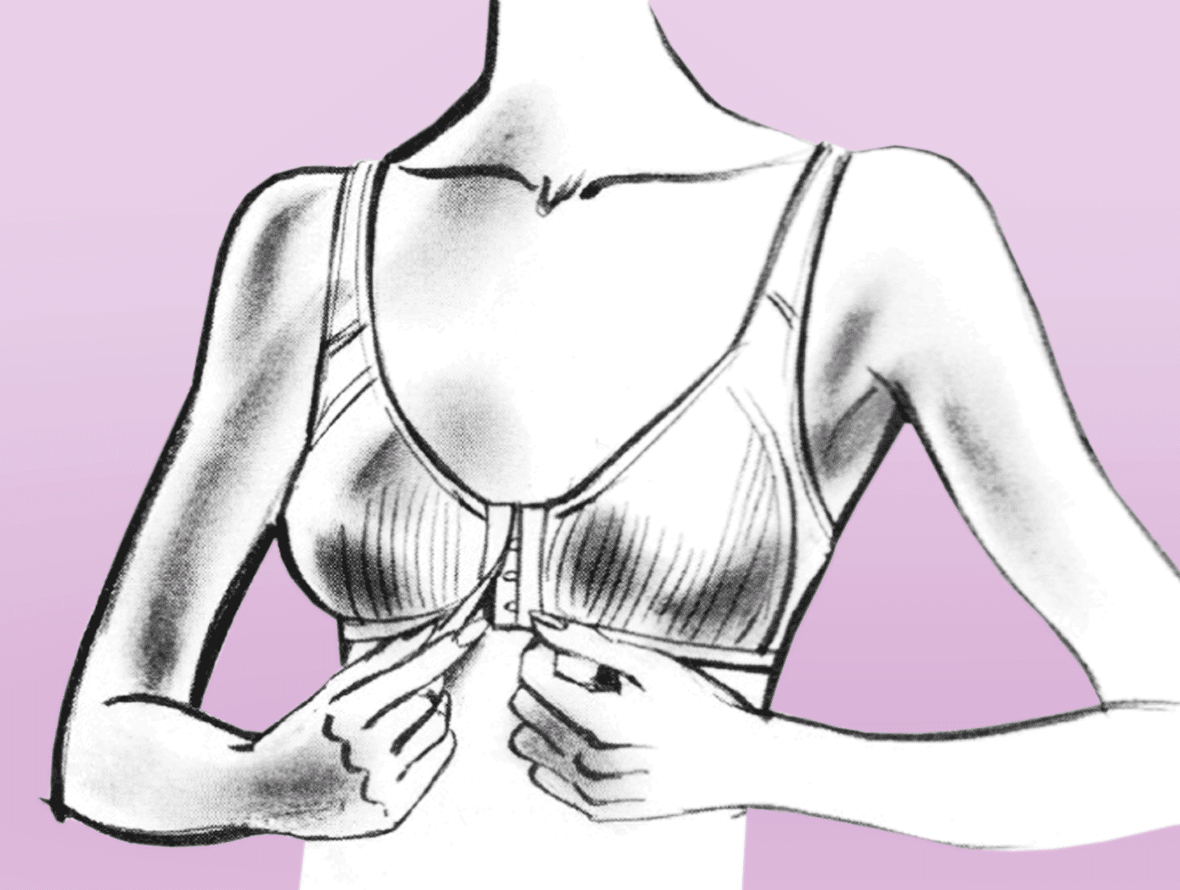 A bra variant which is held together at the front by a hook/eyelet fastener and can also be easily opened and closed there; preferred by the nursing mother.
Bra Shirt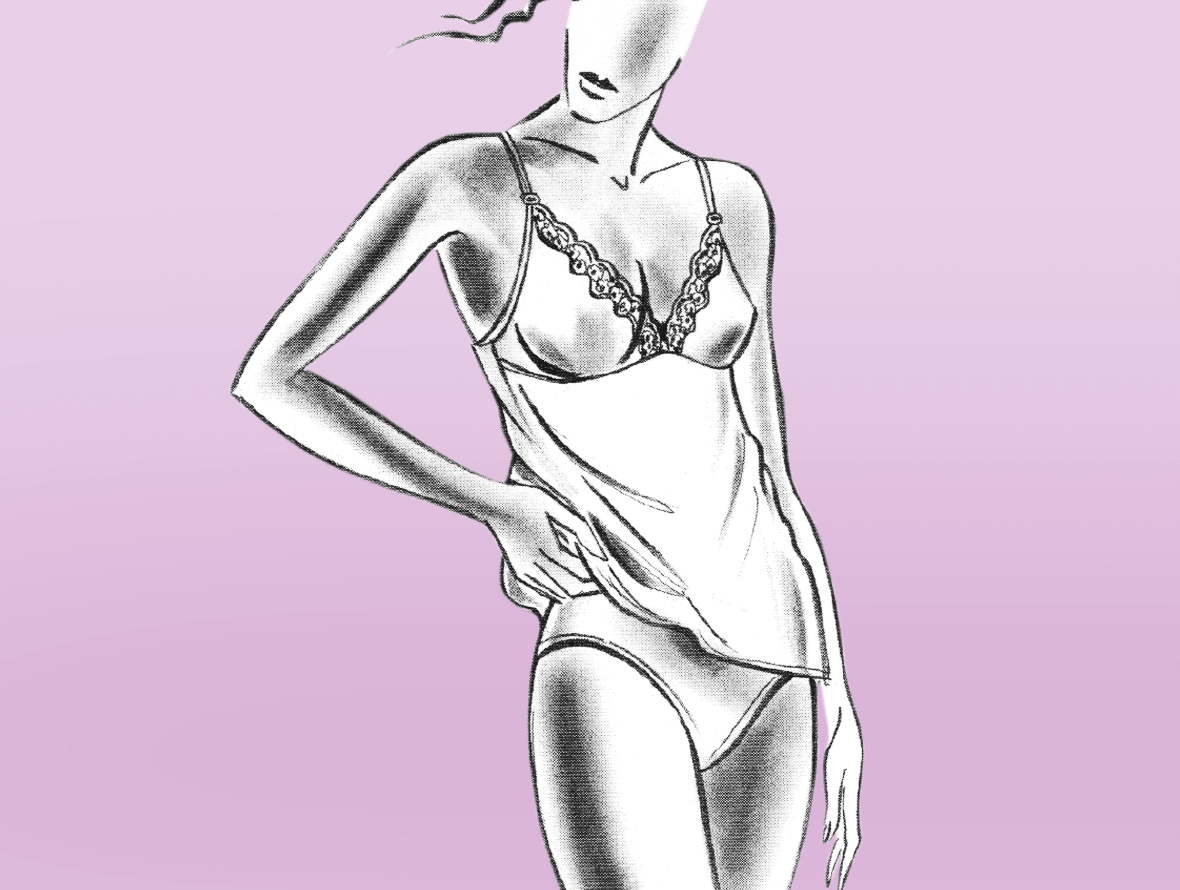 Half-length top with optically elaborated bust and lace décolleté in hip length.
Bloomers
Original, super wide and bulging short (á là Robin Hood) with waist rubber, which, like the "bloomers", wittily tied or ruffled leg ends.
Boxer Shorts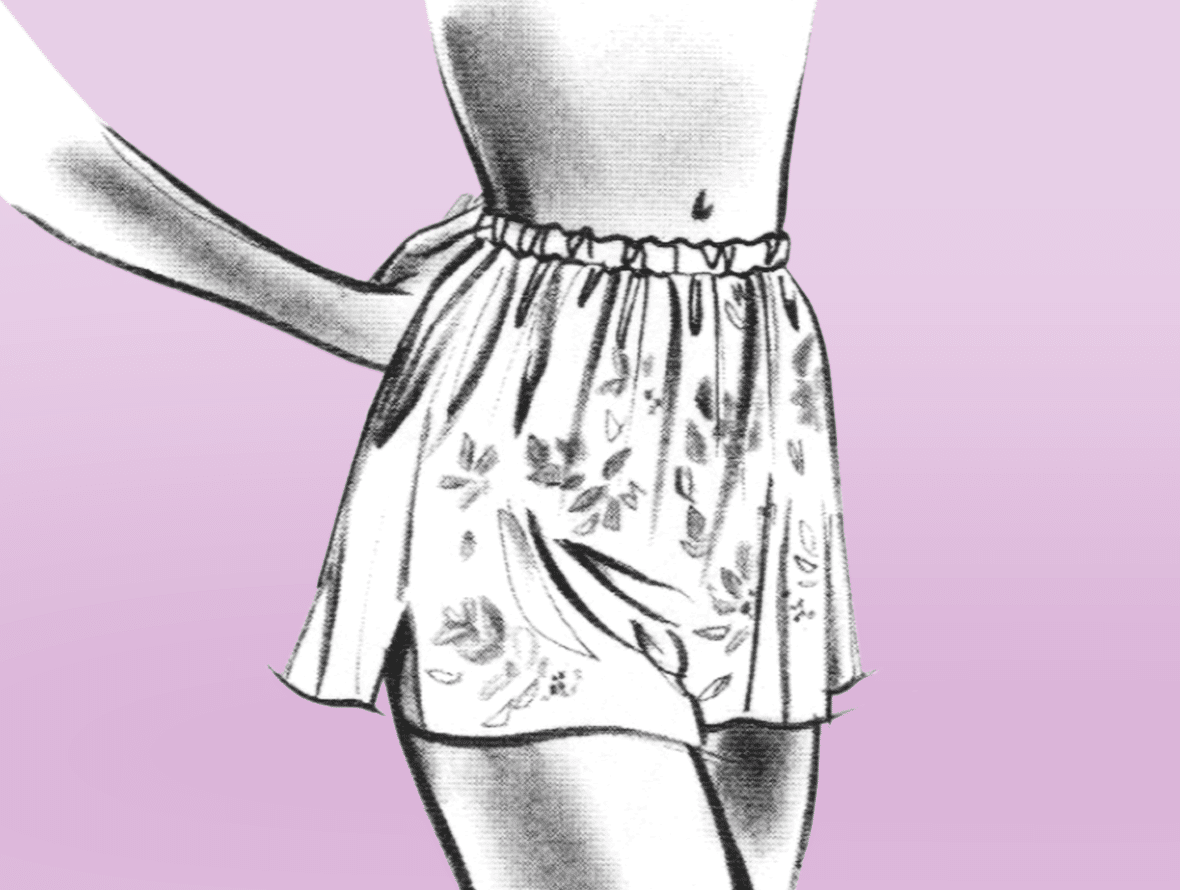 Also called "American Pants", are shorts inspired by the American fashion designer Calvin Klein, with an elastic waistband in the waist, made of mostly flowing woven fabric, whereby the side slits are frequent and rolled up.
Body Suit
Can be blouses, sweaters or turtlenecks with a slip form made of elastic materials (Lycra). Today, both women's and sportswear are offered as "bodies", parallel to underwear dividers:
• Body Shirt
• Body Dress
• Jump Suit
• Cat suit
• Body Shaper
• Tanktop Body
Brassière / Bralette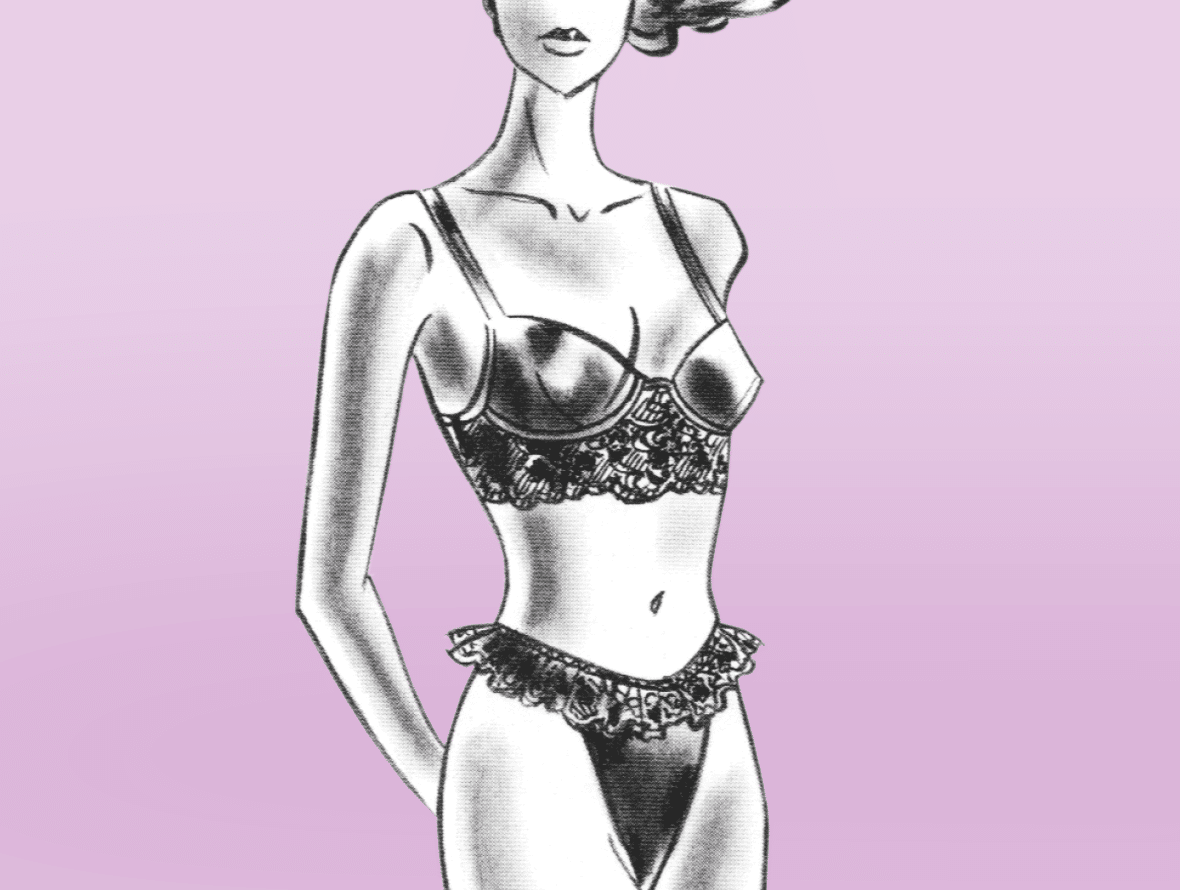 French expression for a bodice shaped top, usually with wide, cut straps, round neckline and ending just below the bust.
Bustier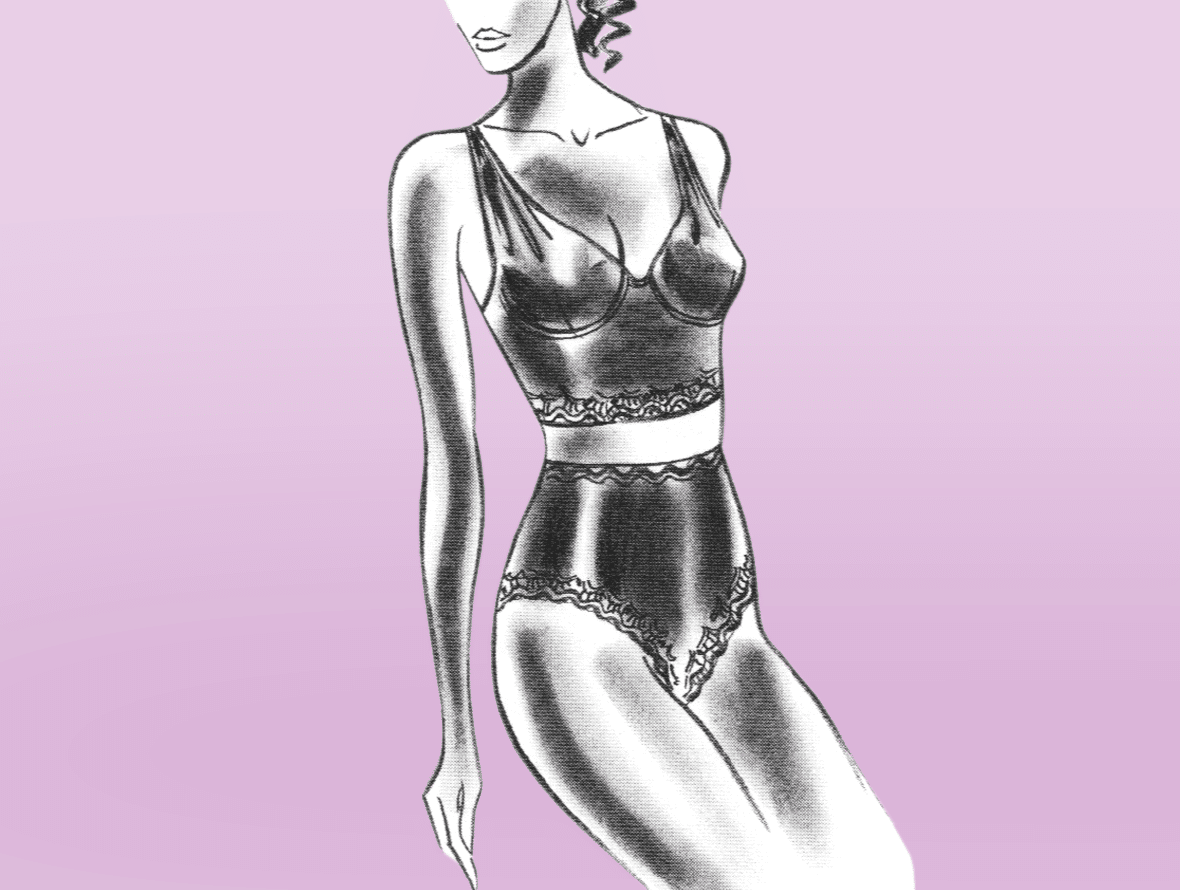 French expression for a body-like top, which either visually accentuates the bust or can be fashionably garnished with lacing or button closure, but always fits short and navel-free.
Camisole
From France coming expression for a shirt-like upper part usually with narrow straps, decorative plaster on
Neckline and medium length around the hips. As "Suit-Camisoles" for DOB outfits it brings a fashionable multi-purpose use.
City Shirt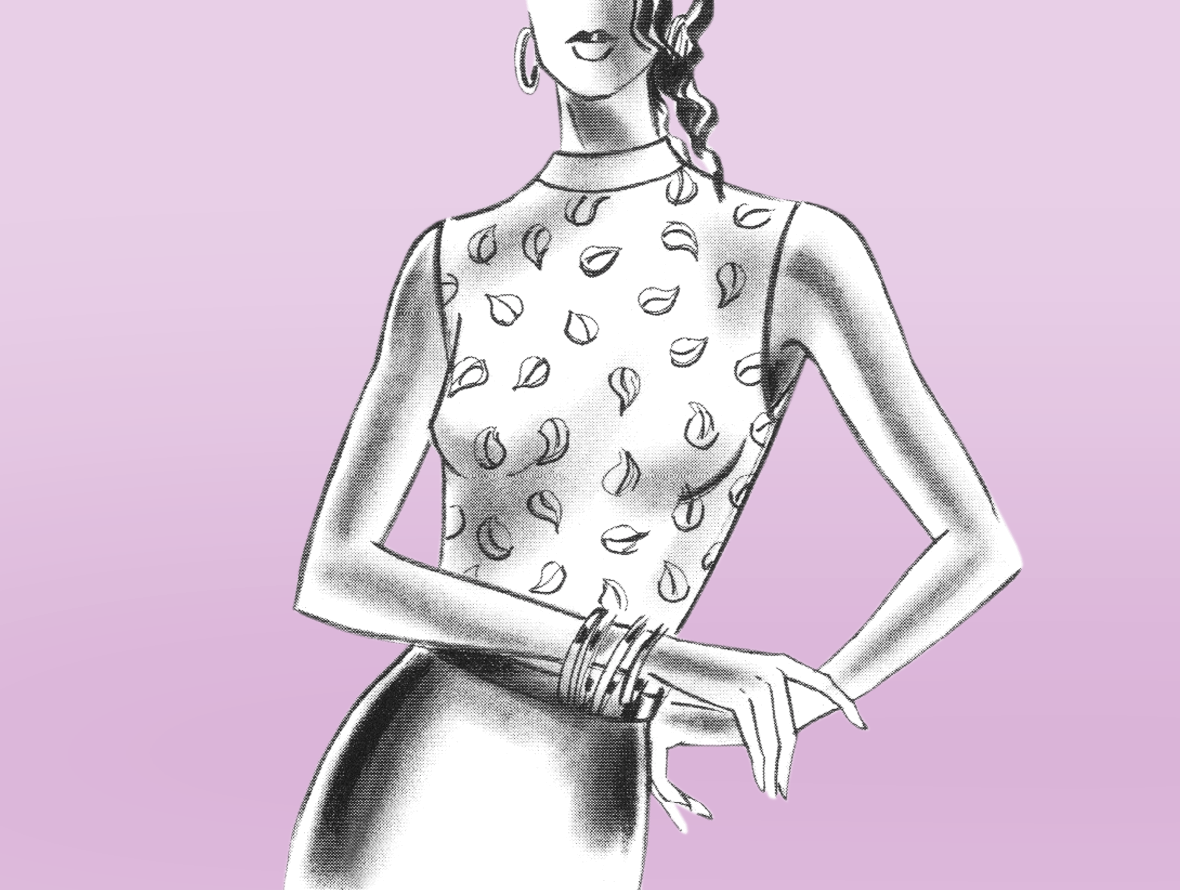 Usually waist-length tops reaching down to the waistband of the skirt, some of which are made of shiny jersey or valuable patterned satin fabrics, can "shine out" under ladies' jackets instead of blouses.
Corsage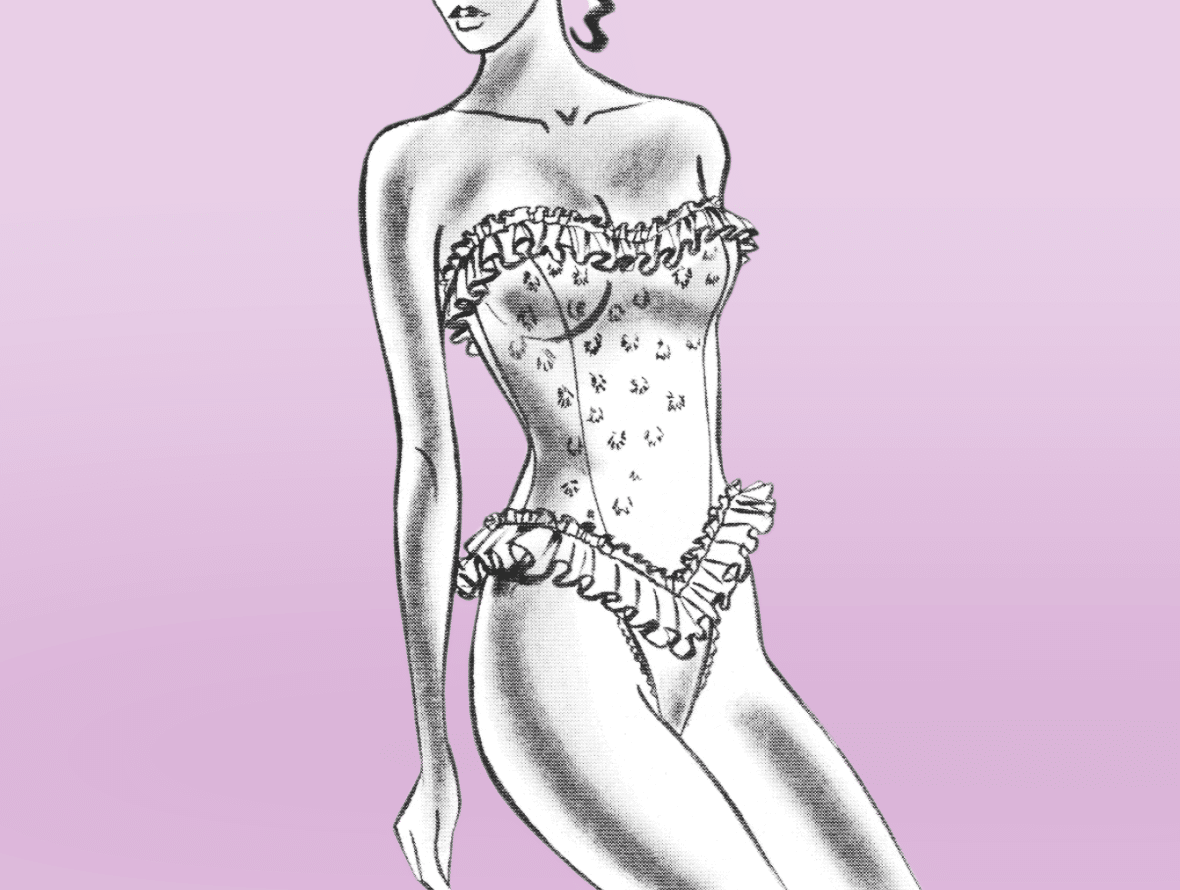 Supporting and/or shaping functions are incorporated into mostly strapless tops, which can be fashionably arranged as strapless tops ideal for "corsage outfits".
Culotte-Brief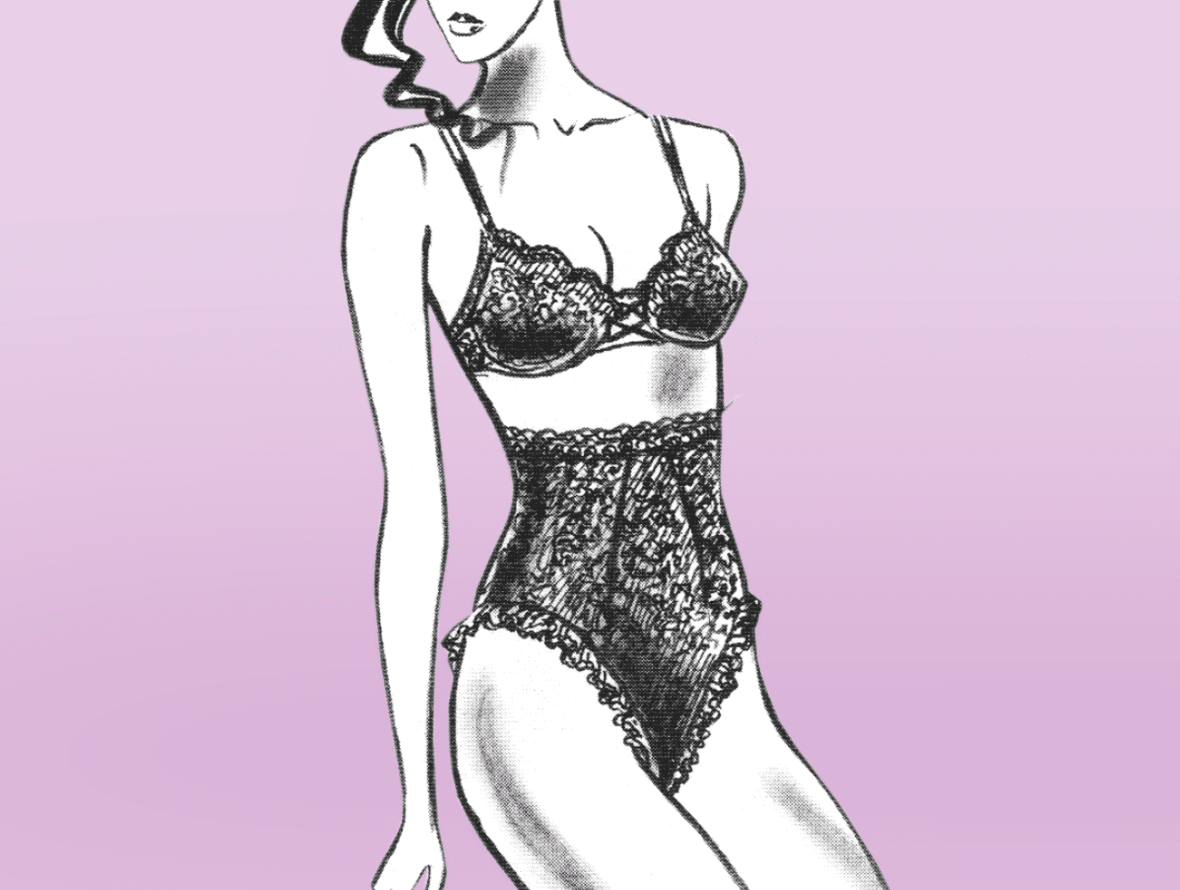 French term for a bodice and panties that sit high at the waist and fit tightly around the hips, which can be reinforced with elastic lace or elastane (Lycra) depending on the desired function.
Body or Body-Dress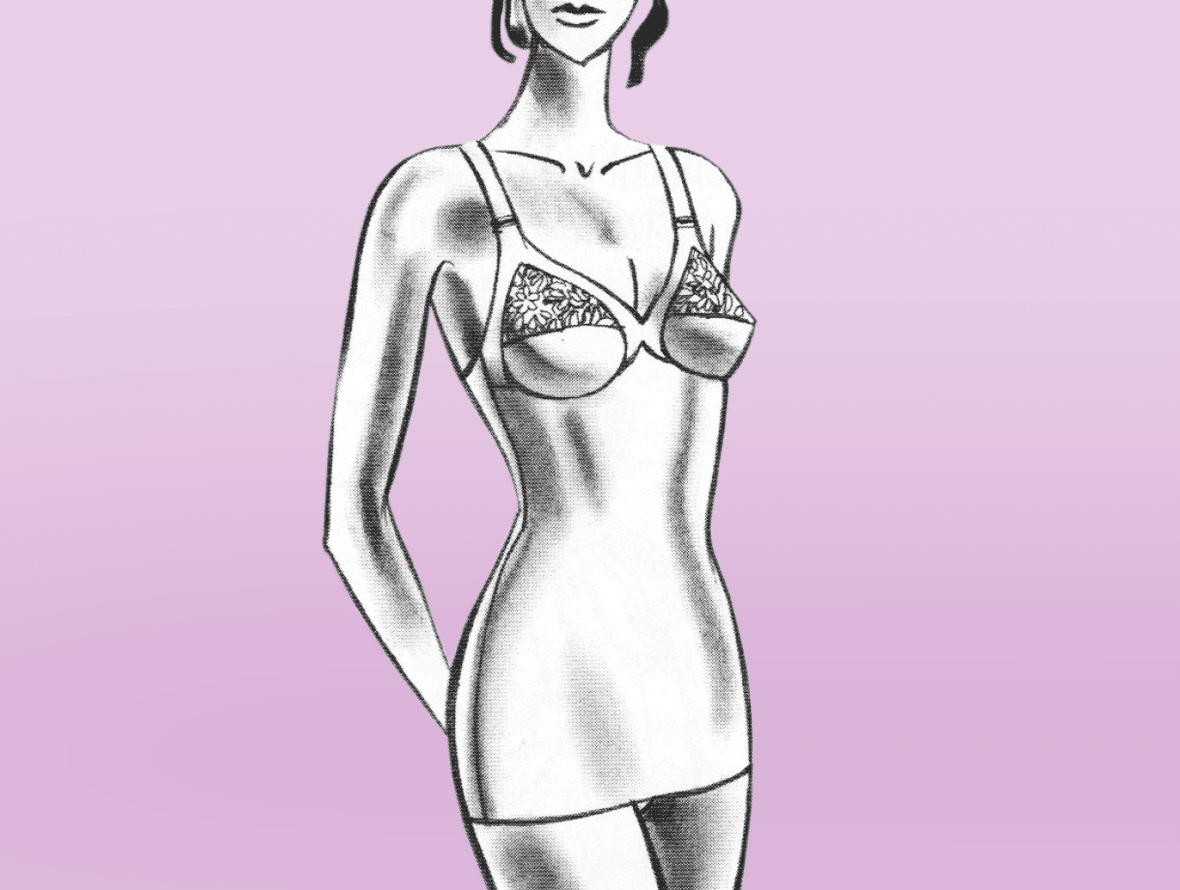 They simultaneously fulfil the function of a bra and a proportionally shaping lower part, whereby a choice can be made between bodice models closed or open at the bottom, as well as between different invisible Lycra reinforcements and surface constructions.
French Knickers
In the waist sitting loosely to bell-shaped falling trousers variant, with which often the indicated leg cutout can be decorated with lace.
Fond-de-Robe Bra
Here the point is continued optically noble up to the cut carrier area.
Hot Pants
Known in women's fashion as "hot panties", provocatively short shorts are inspired by the English fashion designer Mary Quandt.
Suspenders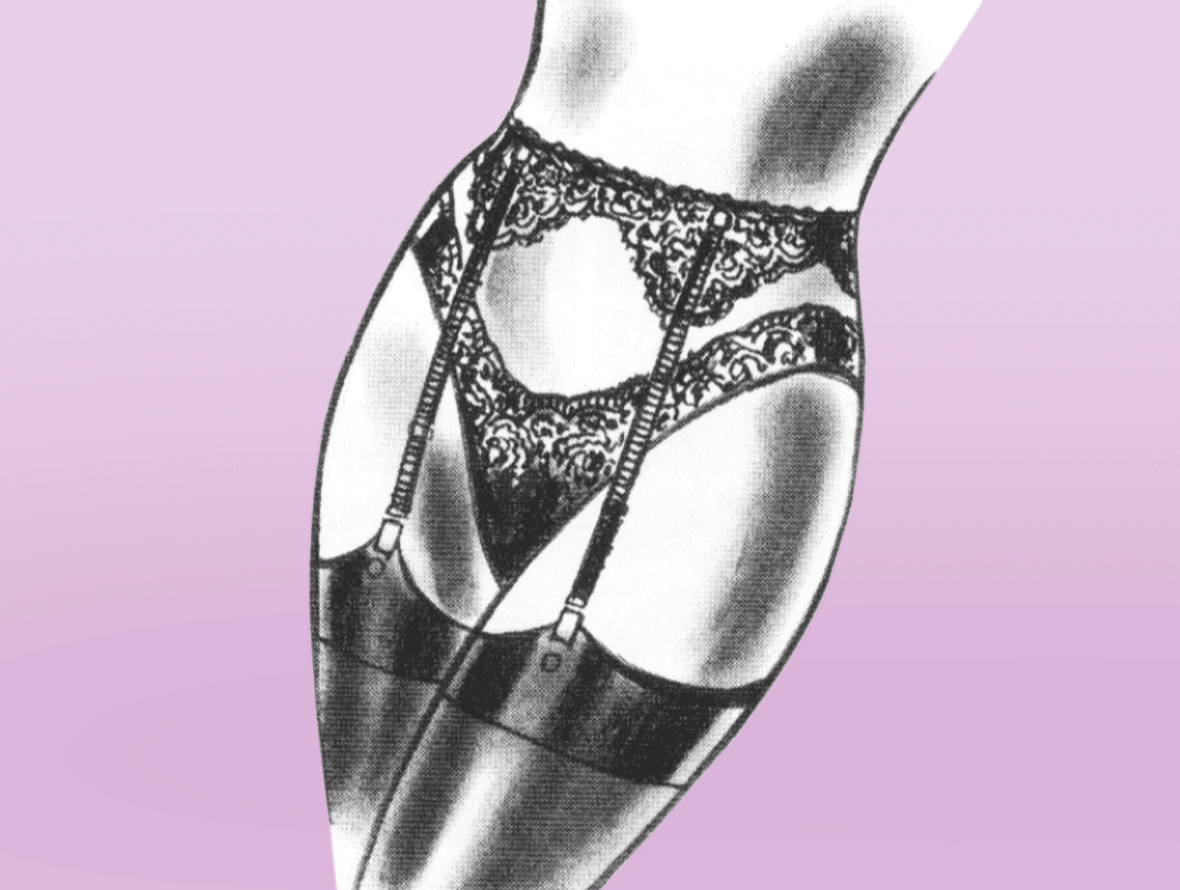 They are always open at the crotch and thanks to the elastic (Lycra) they should shape the body and hips as well as keep the stockings wrinkle-free with suspenders.
Hipster briefs
Slip form lying on the hip with indicated leg neckline mostly made of cuddly round embroidery qualities.
Jazz Pants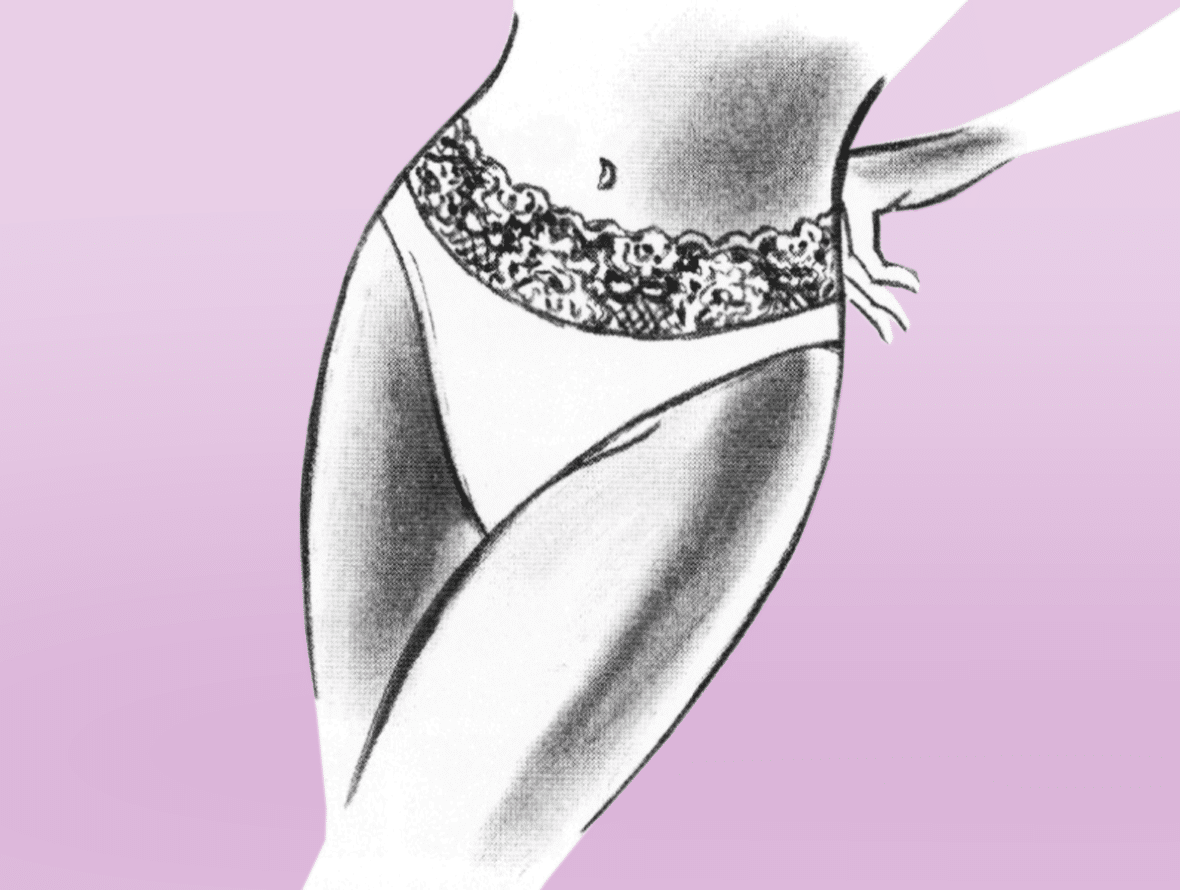 Briefs with high French leg neckline, whereby the wide waistband can often consist of elastic lace (Lycra).
Corset
The bodice functions of stomach support and girdle with suspenders are seamlessly integrated in one model, whereby different elastic thicknesses (Lycra) are available on request for individual support and shape problems.
Leggings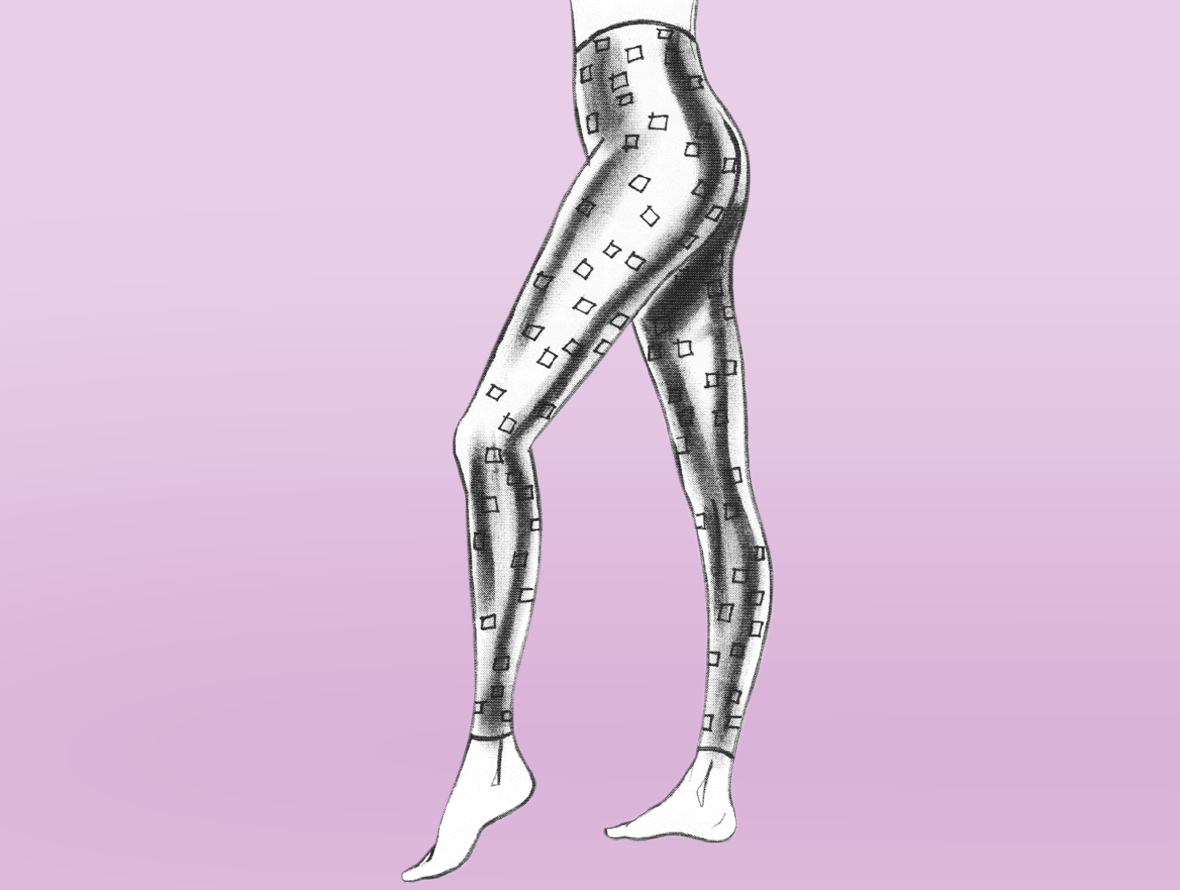 Leggings are footless pantyhose, which have fashionable colours, funny patterns and original prints as a current accessory. should be fashionably integrated into a ladies outfit.
Panty girdle
Its task is to shape the body and hips, possibly extended – also the thighs, whereby the use of elastic materials (Lycra) does not impair body movement.
Mini brief
The also known as "bikini brief", is a narrowly styled panty that fit snugly around the hips with a high leg neckline made of cuddly jerseys or elastane qualities (Lycra), which are often lace trimmed at the sides.
Negligee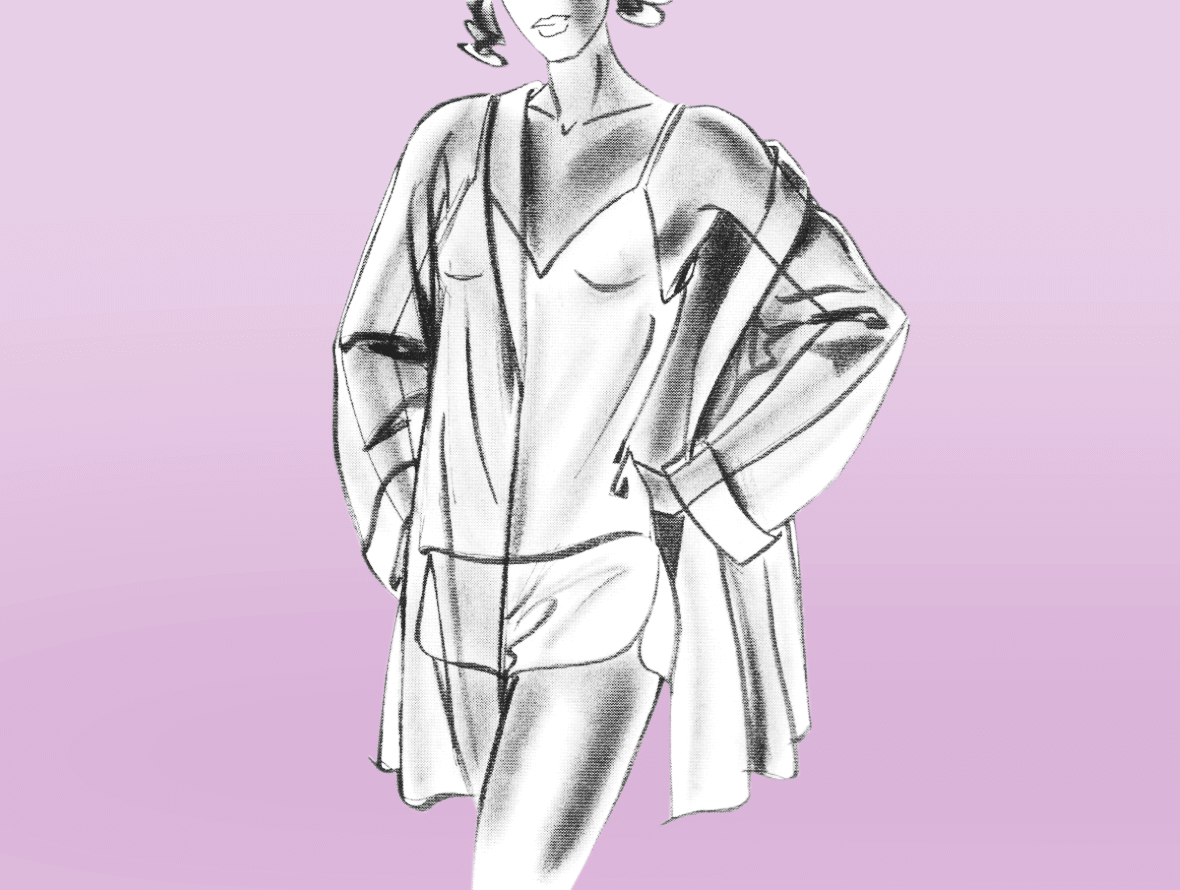 Coming from the French for high-quality, tastefully coordinated nightdresses with morning coats made of fragrant, often transparent materials.
Rio Brief

Also called "Brazil brief", is a very narrow brief form sitting at the hip, made of cuddly jerseys to elastic lace fabrics, navel-free and styled with a French leg cutout.
String Brief
A triangular lace or fabric part in the front is fashionable with each other through elastic bands at the sides and back connected.
Waist Brief
Also popular as "lady pants" are briefs that sit at the waist and are made of cuddly circular knitwear with a moderate leg cut.
Tanga Brief
Two triangular lace or fabric pieces are fashionably connected with each other by lateral elastic straps
Torsolet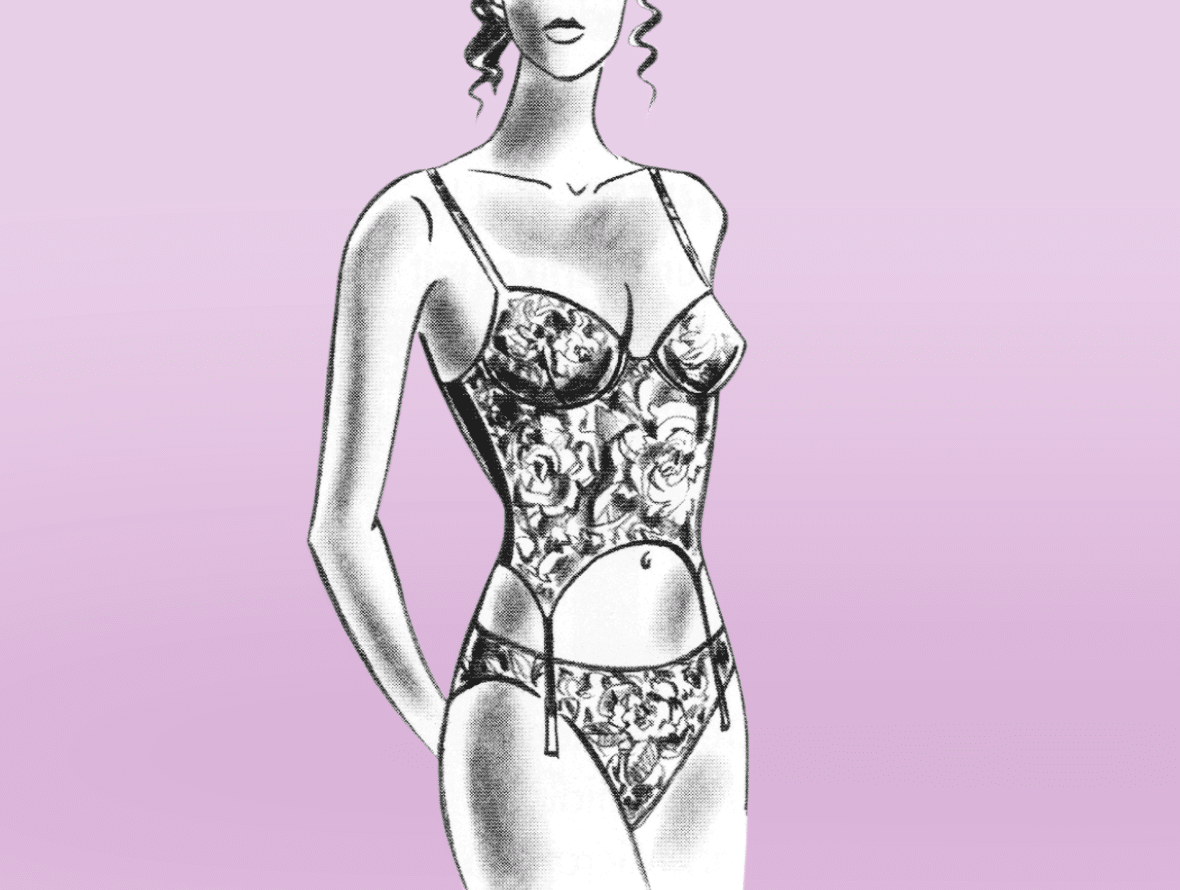 Means a bodice that lies between a semi-deep-drawn corset and an extended bra, i.e. one that is cut and trimmed with plenty of lace, covering the navel to the hip.
Lingerie Set
This is the new industry term, under which other fashionably coordinated two-piece pieces, such as bustiers, brassiéres are also presented for corresponding slip interpretations.
Sew lingerie yourself
Information about lingerie, patterns and sewing underwear can be found on  Dessous nähen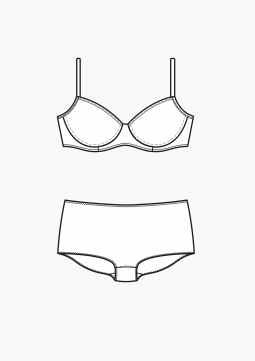 Download Pattern Construction Women: Seamless Bra with Frame and Panty
Instruction for the pattern making of a Seamless Bra as well as a Panty.
You may also be interested in