How to make Dresses for Plus Sizes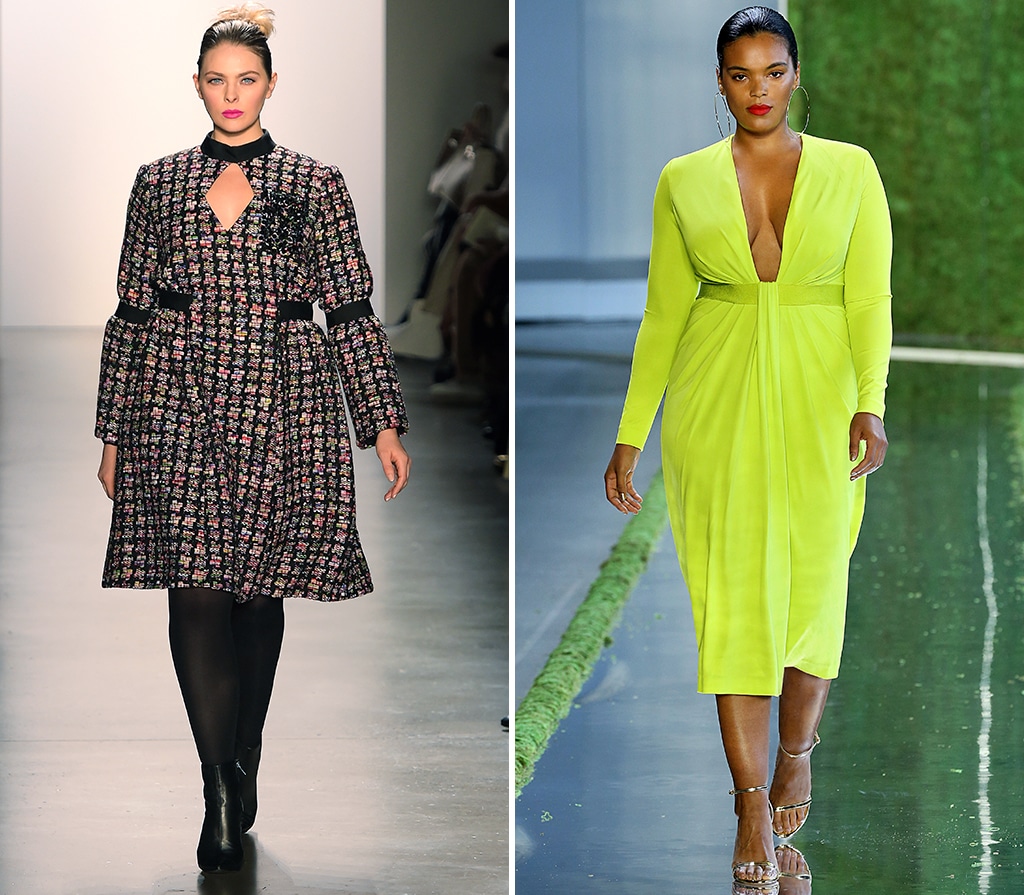 When designing women's fashion in plus sizes, special attention should be paid to putting the figure in the right light, emphasizing the female silhouette and setting pattern lines that visually stretch the body. Here you will find instructions on how to create a raglan dress with a flattering panel seam in the center front and raglan sleeves.  As the size increases, the difference between the bust and hips to the waist changes. Therefore, even in large sizes, there is a lot to be considered and a perfect fit has to be guaranteed when setting up the basic pattern.
Raglan Sleeve with Shoulder Pleat
Front and Back Pattern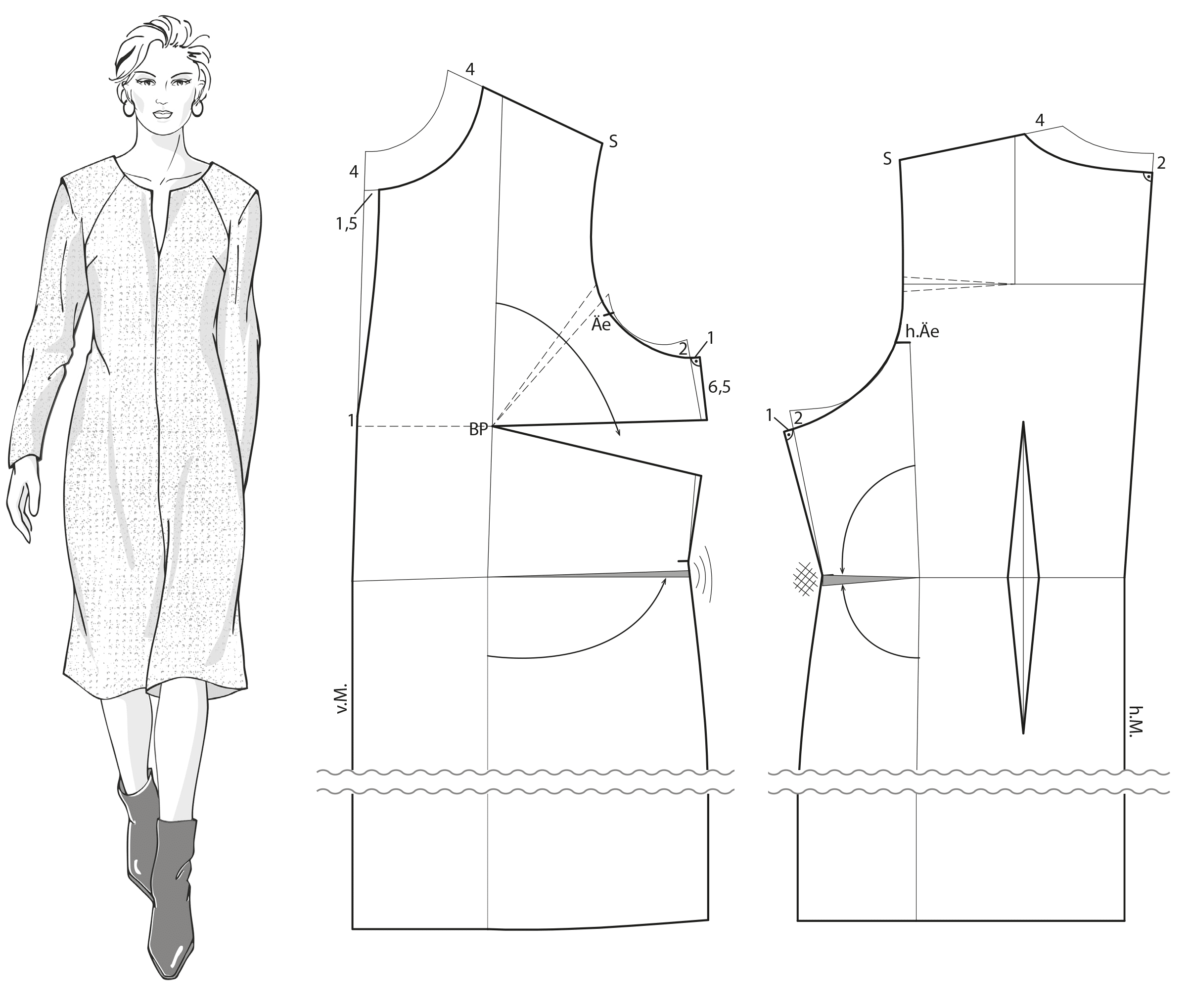 Cut along the waistline from the sideseam to the dart and close the dart intake at the front hem. The sideseam slightly opens and the extra length must be worked into the seam when sewing. Place the front pattern on the straight grain along the lower part of the centre front. Close the intake on the back pattern from the back armhole notch to the hem. The pattern overlaps slightly at the sideseam. The back sideseam must be stretched to receive the necessary length. Lower the armhole 2 cm and extend the sideseam 1 cm. Draw the new armhole and the new sideseam.
Measure 6.5 cm from the armhole along the new sideseam for the new dart position. Cut from this point to the bust point and close the bust dart. Lower the neckline 4 cm at the shoulder and at the centre front. Lower the shoulder2 cm at the centre back. Draw a horizontal guideline from the bust point to the centre front. Mark the neckline 1 cm above this line and end 1.5 cm away from the centre front. Blend the seam transitions at the hem and at the shoulder seam..
Finished Pattern Pieces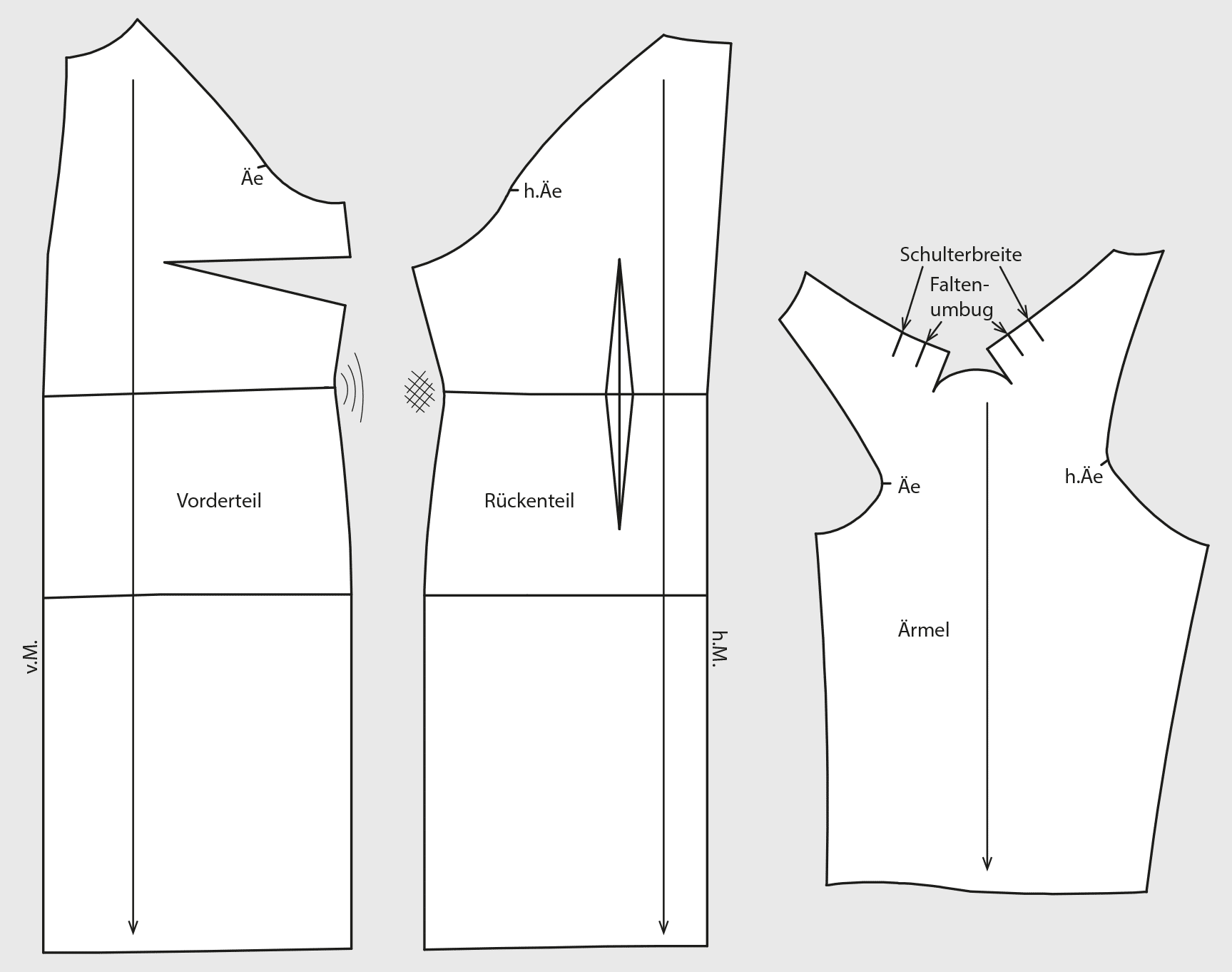 Copy all pattern pieces and mark the grainline.
Sleeve with Shoulder Panel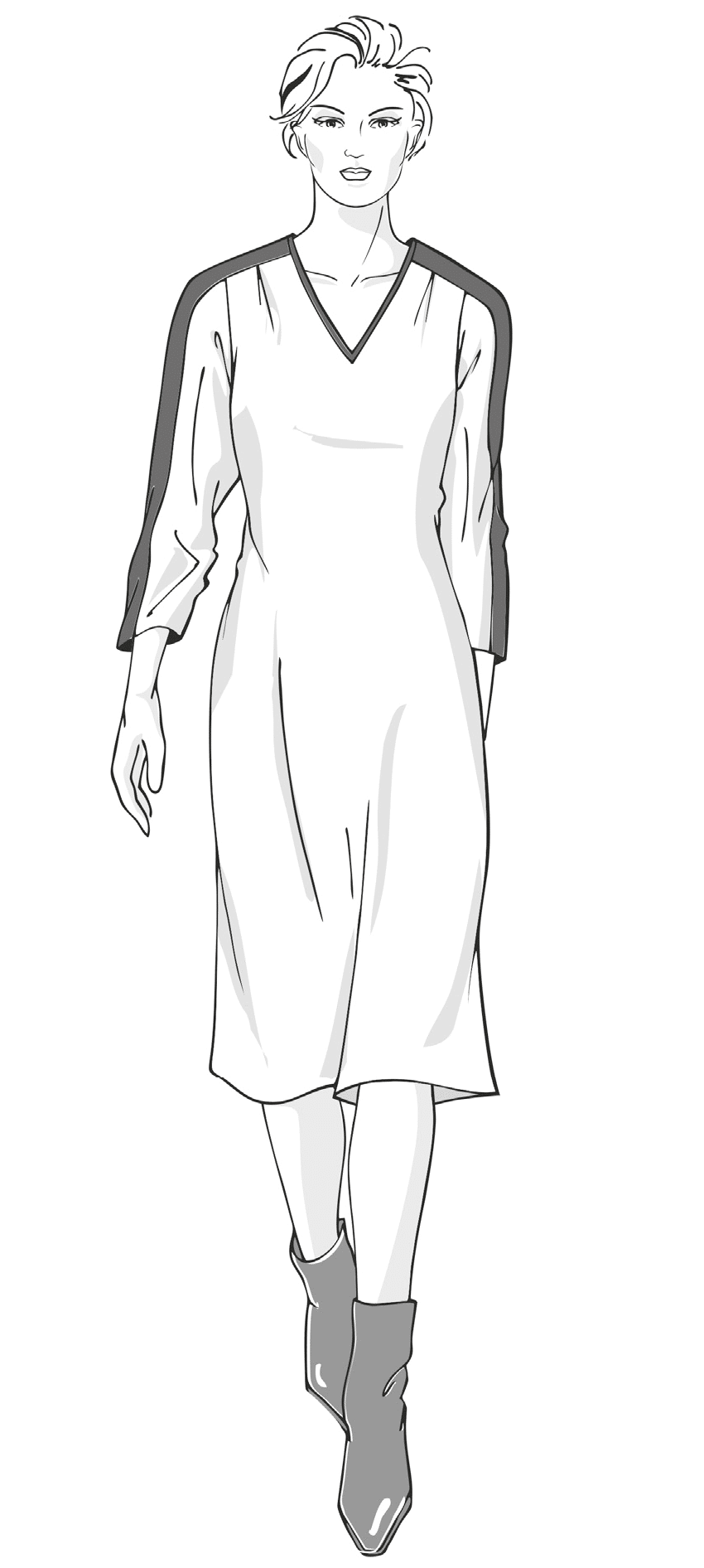 Raglan Yoke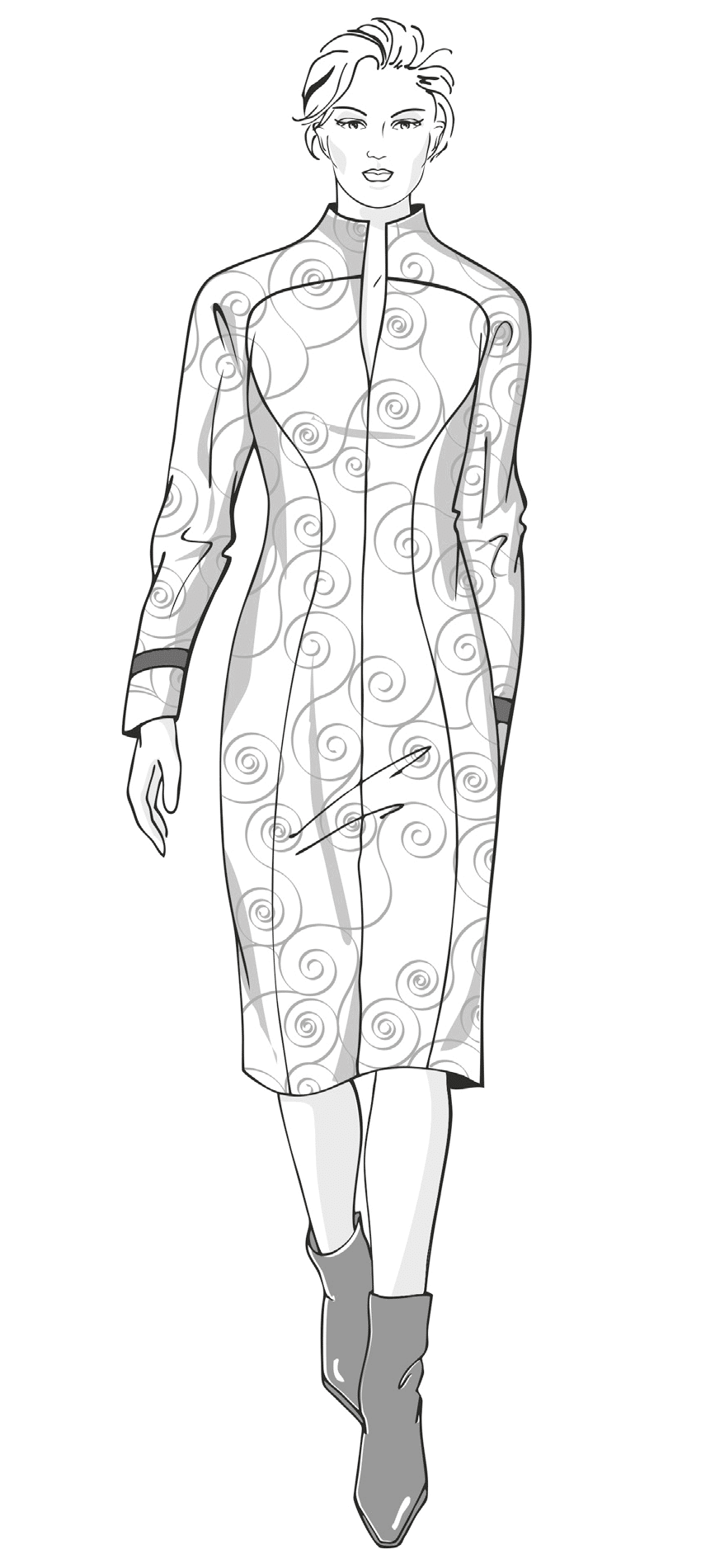 Many more pattern instructions and finished patterns for sewing can be found in our online shop.
Other articles for this subject