Basic Pattern Block Men's Vest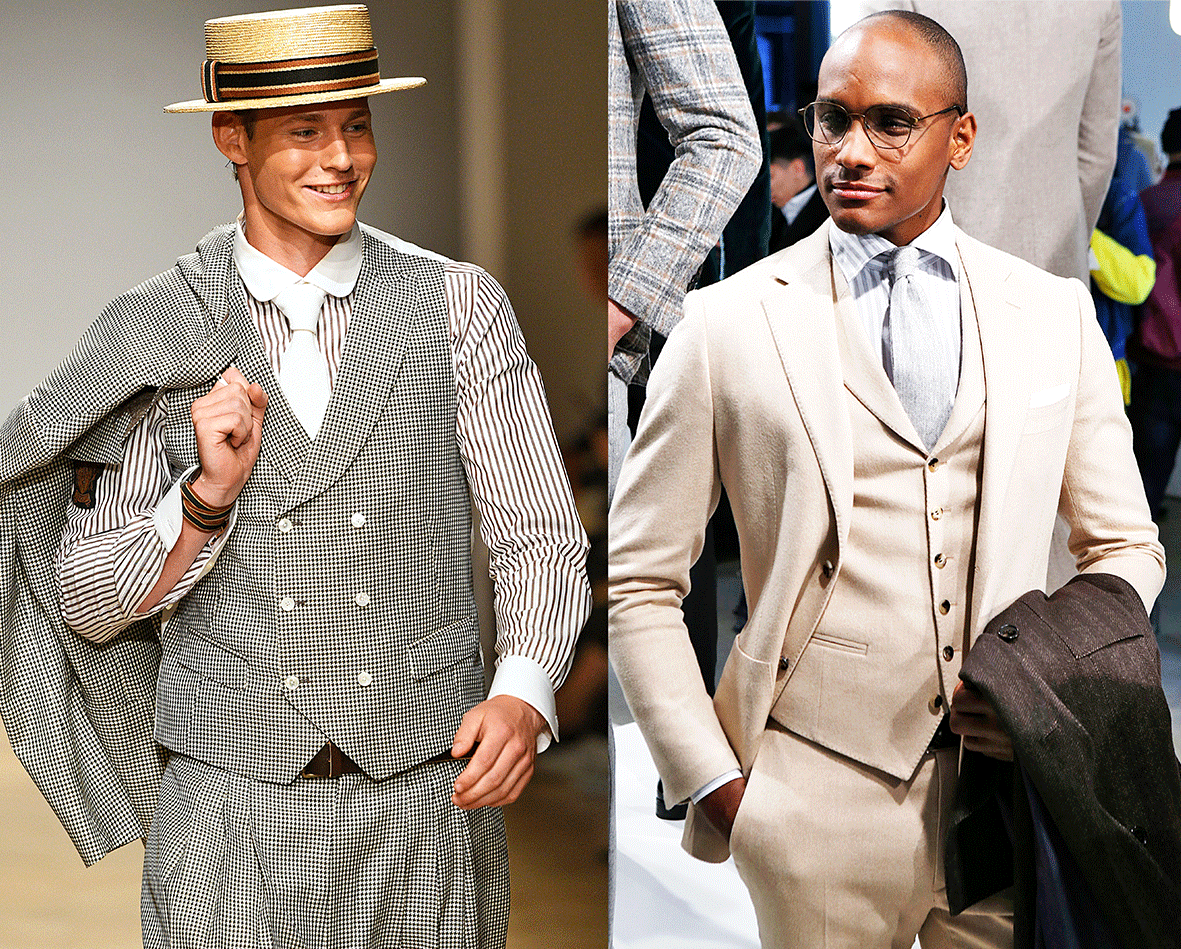 The vest for men, also called Gilet or Waistcoat, is a garment that gives a simple outfit that special something. Whether classic with a suit or casual over a T-shirt, the vest always cuts a good figure.
In this article we show details about the pattern vest. The technical drawing, the detailed description and the size chart will give you an insight into the models on the pattern sheet. The calculation of the fabric consumption helps to find a suitable fabric. The vest basic pattern block with darts has an additional front part with  a dividing viennese seam. The two vest variants are included in the pattern in european sizes 44 – 58. The basic pattern already contains the seam allowances of 0.75 cm at the armhole, side seam and shoulder, which are usual for manual processing. No seam allowance is included on all other edges and seams. The vest basic cut offers a correct fit and contains a fullness of approx. 4.0 cm at chest height.
The Vest Pattern
Vest with darts
Vest with dividing seam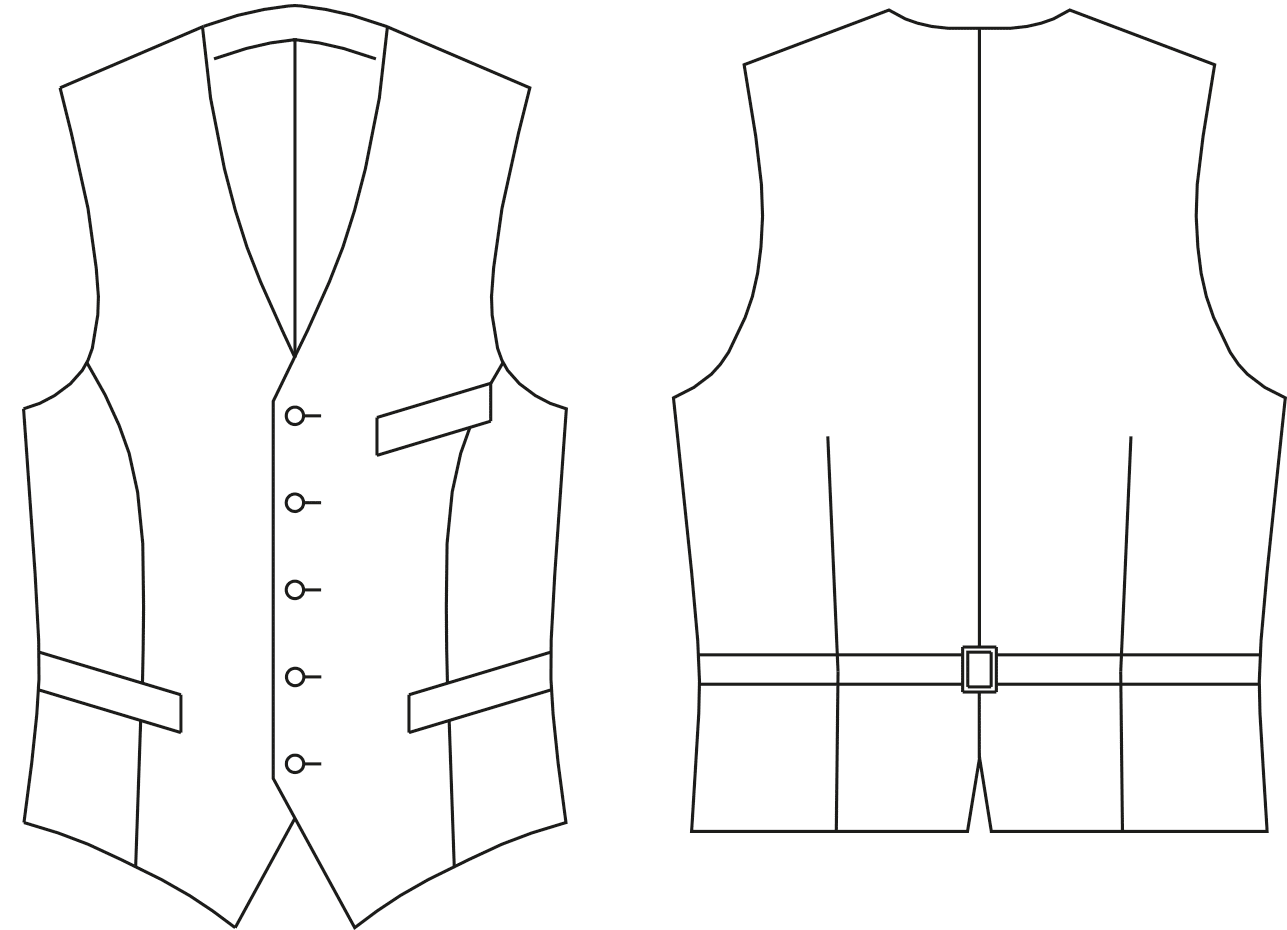 Details of the Vest
front pattern with darts and princess seam
single row with 5 buttons
v-neck
sharp front
piped pocket/ welt pocket at the front pattern
1 dart in the back pattern
seam at the centre back
adjustable bar
Size Chart

Pattern Pieces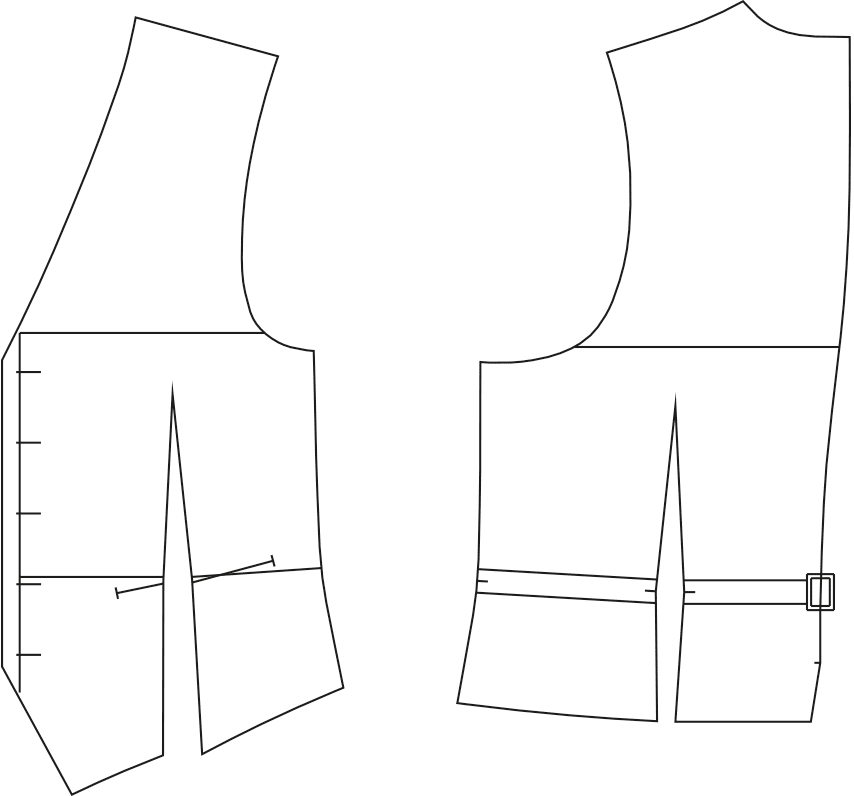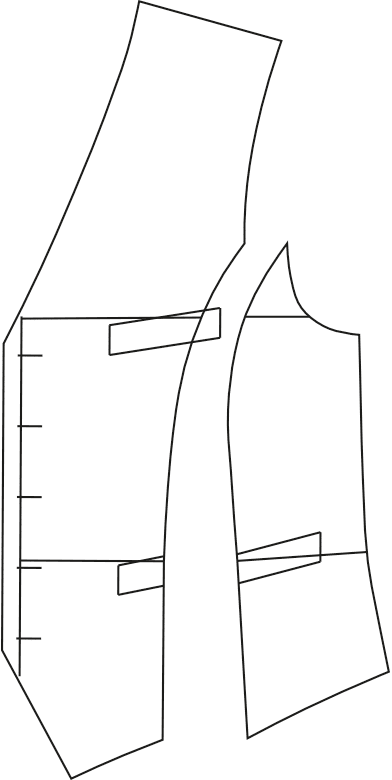 Fabric Consumption in m
(at a fabric width of 1,50 m)
Size 44 – 48:     0,70 m
Size 50 – 54:     0,75 m
Size 56 – 58:     0,80 m
The fabric consumption is only calculated for the shown pattern pieces.
PDF Download: Download: Pattern Making Waistcoats
Instructions for the pattern construction of waistcoats for men.
TOC
You can find many more cutting instructions and finished patterns for sewing men's clothing in our online shop.
You may also be interested in