Basic Slim-Fit Jacket Block Pattern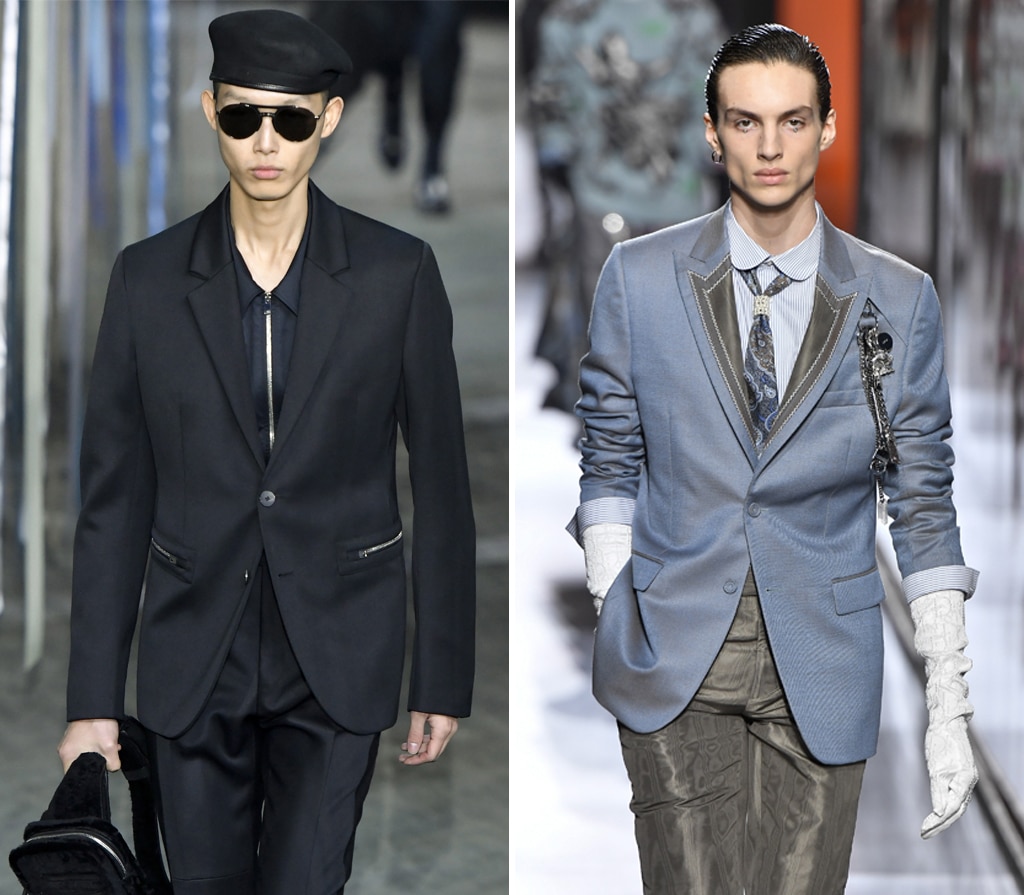 The pattern "Basic Single-Row Slim-Fit Jacket Block Pattern with 2 Buttons and extra Front Pattern with Shawl Collar" has eight sizes: 44 – 58. The pattern is constructed including seam allowance. The technical drawing as well as the detailed description and measurement chart will help you gain insight of the pattern. The calculation of material consumption helps you to obtain a suitable material.
Pattern Slim-Fit Jacket Single Row Basic Block
The Design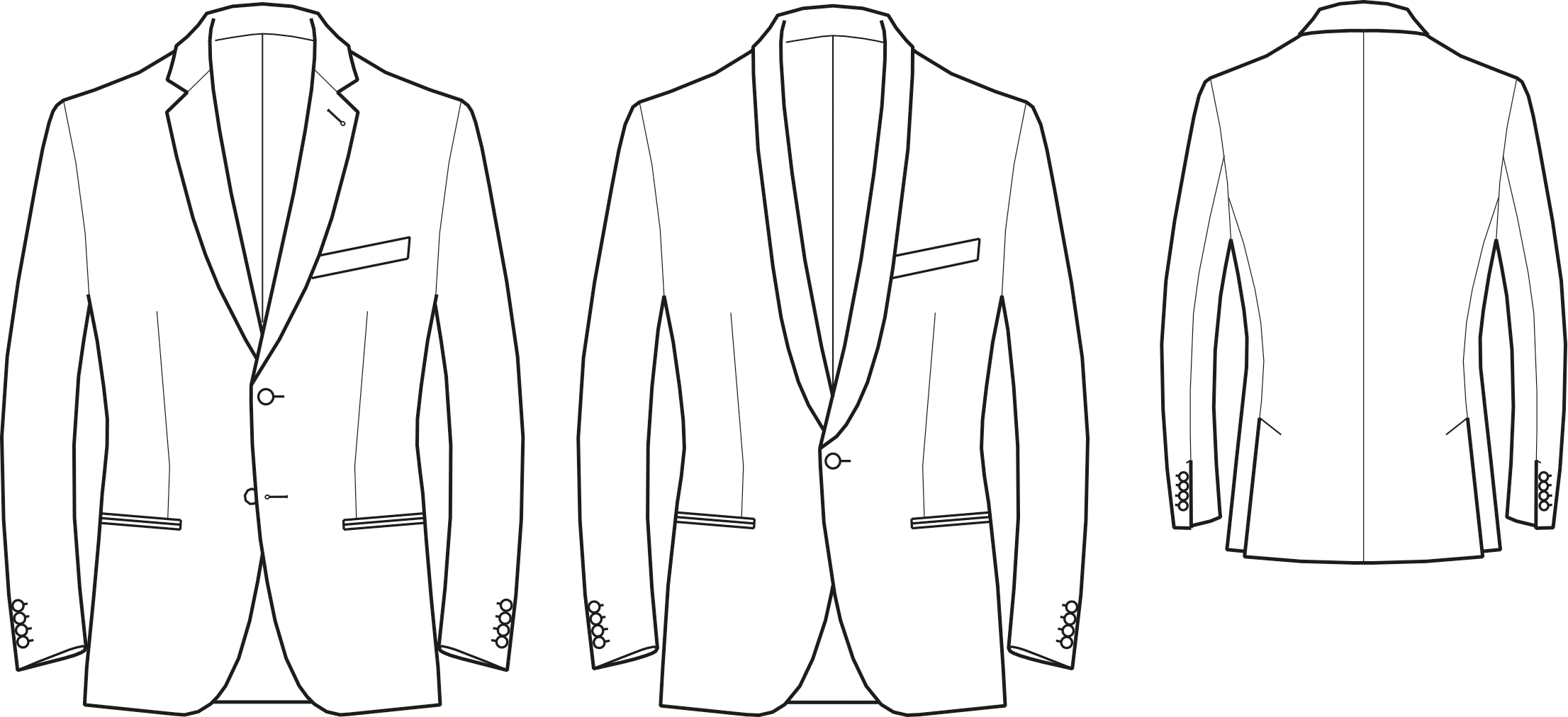 Details of the Jacket
variant 1 with falling lapel collar and 2 buttons
variant 2 with shawl collar and 1 button
piped pocket on the front pattern
welt pocket on the left chest
2 side slits on the back pattern
sleeve slits with 4 buttons
cutaway front
Size Chart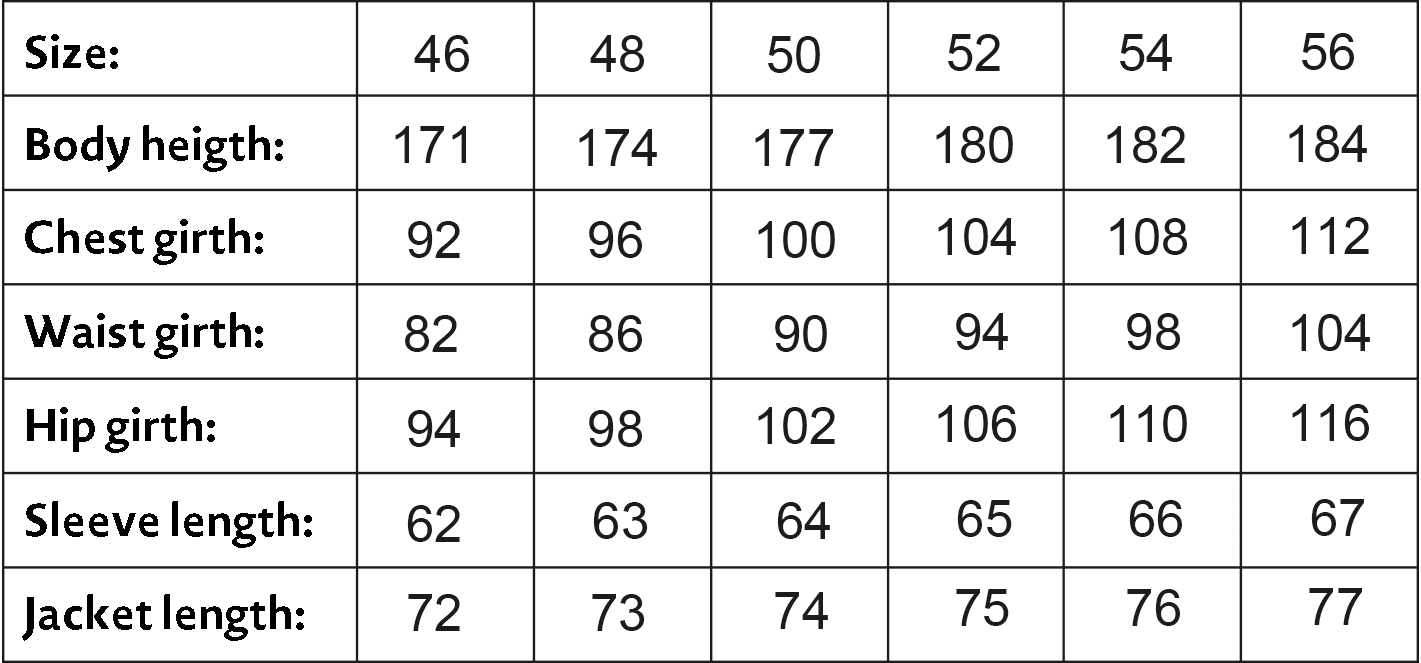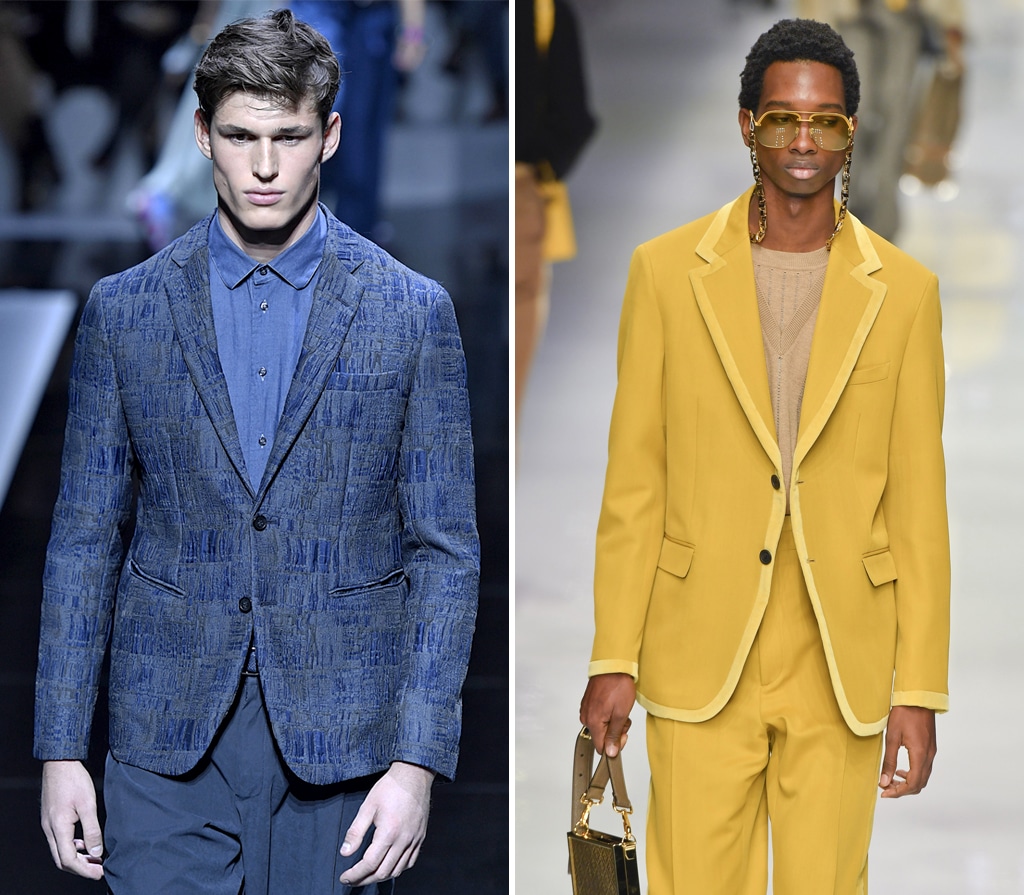 Pattern Pieces
Fabric Consumption in m
(at a fabric width of 1,50 m)
Size 46:     1,65 m
Size 48:     1,70 m
Size 50:     1,75 m
Size 52:     1,80 m
Size 54:     1,85 m
Size 56:     1,90 m
The fabric consumption is only calculated for the shown pattern pieces.
You may also be interested in