The Hoodie – Facts around the Allrounder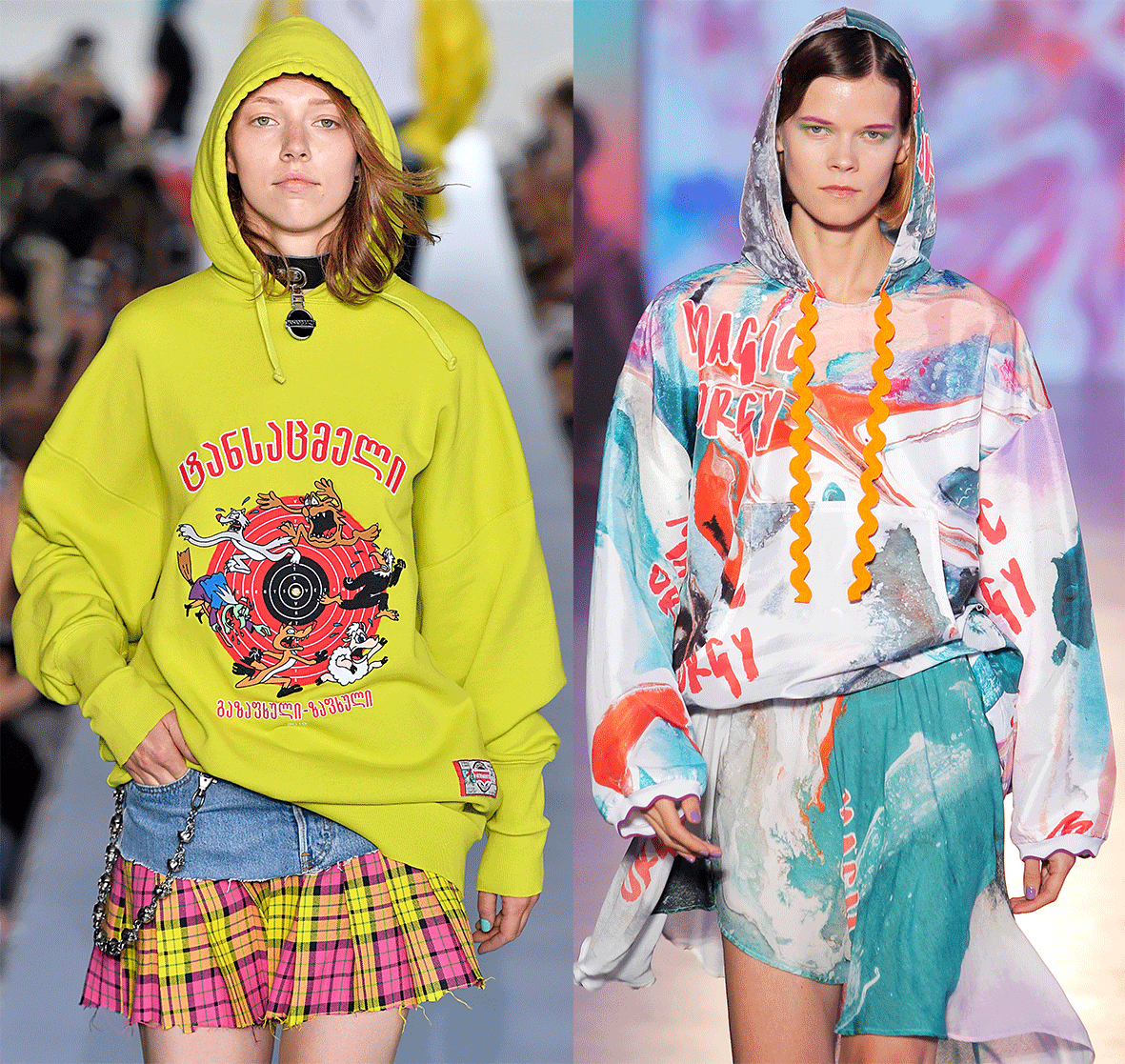 The hoodie is one of the most popular garments of our time. The hooded sweatshirt is no longer just warming and functional. Its simple shape leaves plenty of room for unusual textiles such as silk, tweed, lace, knitwear or eye-catching colours and prints. Hoodies in oversize are particularly in demand. In this article you will find interesting facts about hoodie as well as a pattern for sewing different hoodies.
Inhalt
The History of the Hoodie
Hoodie = Abbreviation for hooded sweatshirt
Middle Ages: Monks wear frocks with hoods sewn on to keep the bald heads warm.
17. century: Women now also wear hooded shirts, especially to remain unrecognized during rendezvous.
Since 1930: The US brand "Champion" produces the first hoodies to protect New York warehouse workers from the cold in their freezers. Soon, athletes also adapted it to help them cool off during training breaks.
to avoid.
Since 1970:Hoodie is becoming a status symbol in the growing hip-hop scene. Skaters and break dancers also discover this comfortable, street-ready and at the same time anonymous piece of clothing for themselves.
1976:  The movie "Rocky" increases the popularity of the hoodie.
2012:  USA: An innocent 17-year-old is shot dead in an apartment building because he wore a hoodie and looked suspicious → Million hoodie march in NYC to counteract the stereotypes of a criminal.
The Hoodie today: No other basic garment is as popular as the hoodie. It is worn by young and old and exists in various designs and price categories. The combination with business wear or evening wear is particularly popular.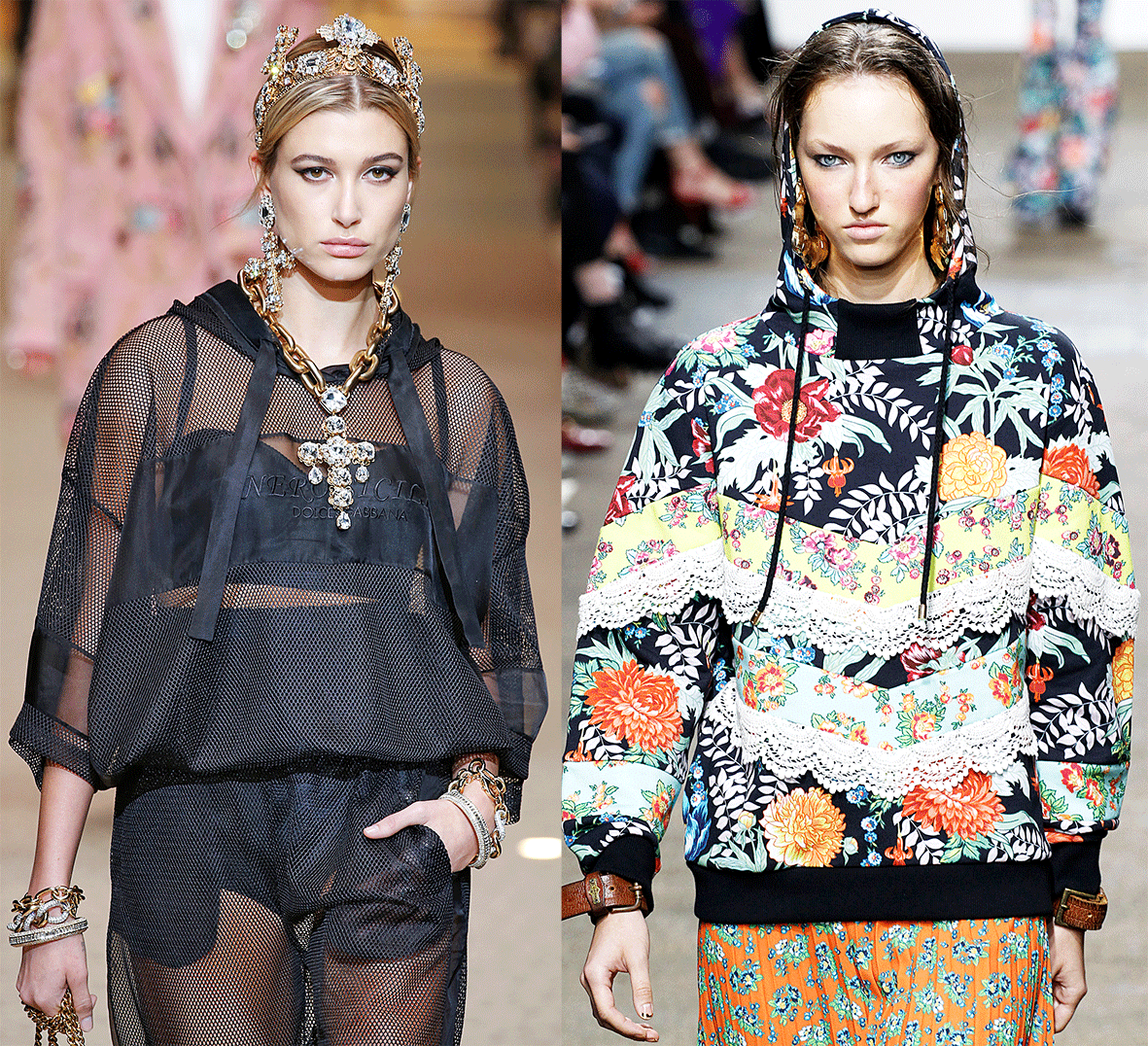 Typical Characteristics of the Hoodies
mostly made of sweat fabric
attached hood with ribbon to be laced up
Kangaroo pocket in front part
elastic cuffs and hem
Sewing a Hoodie – Pattern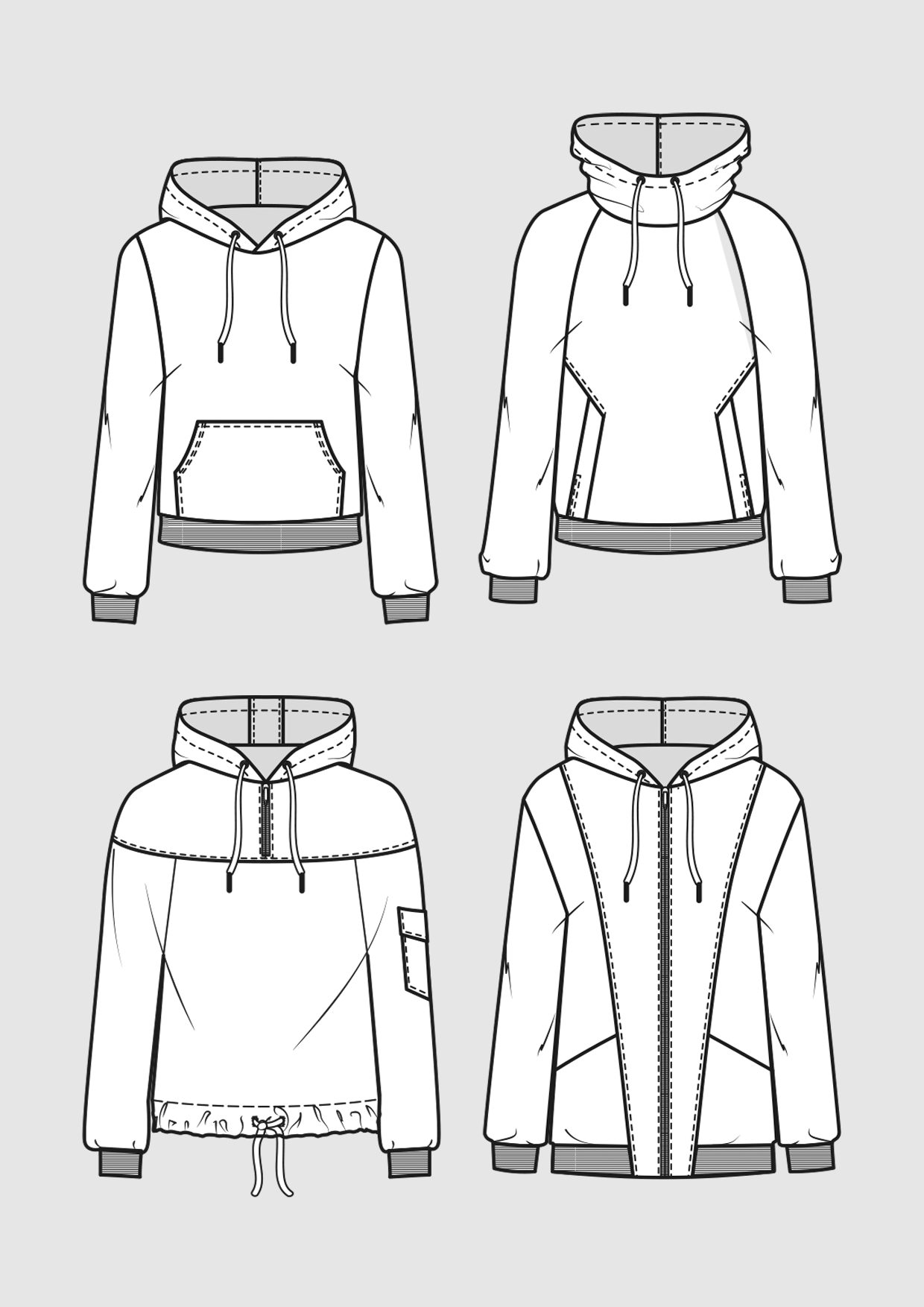 On the Pattern Hoodies you will find four hoodies with different hoods in sizes 36 – 46. The hoods fit into each of the four neck cutouts, so you can put together top and hood individually.
Many more pattern instructions and finished patterns for sewing can be found in our online shop.
You may also be interested in