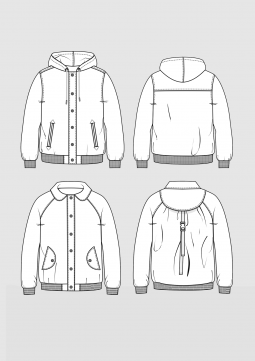 Schnittmuster KOB Blousonjacken
The pattern sheet contains two blouson jackets for children in sizes 98-140.
Swimsuits for Kids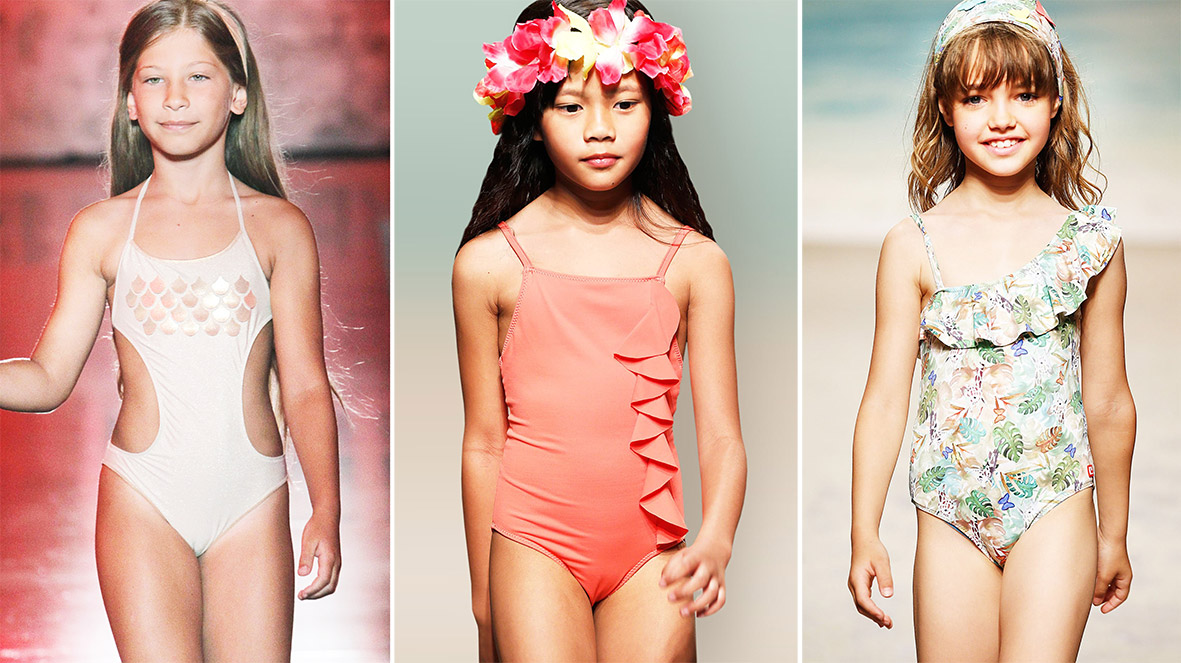 (Photo Credit: © CATWALKPIX.COM)
Whether on the beach, at the lake or in the swimming pool: with sporty, playful swimwear for girls, our little bathing beauties are top styled. Absolutely in vogue for young and old girls are bikinis and swimsuits in princesses pink, sea turquoise and delicate pastel shades. Graphic patterns such as stars, polka dots and stripes are always in fashion. Always popular in summer are also colourful ethnic patterns, flower prints and exotic motifs such as palm trees, pineapples, butterflies or flamingos. Girls' swimsuits are also very popular with playful details such as frills, fringes and bows.
Important when sewing children's swimwear are carefully finished, flat seams and a careful selection of fabrics. Usually a swimsuit consists of a mixture of polyester and elastane. However, it is important to use high quality fabrics to prevent toxic dyes from irritating the children's skin or the swimsuit from wearing out too quickly. Good swimsuit fabrics are durable, keep their shape and dry quickly. Due to the elastane content, these fabrics are elastic, comfortable and also have a go for a small growth spurt.
The article gives you an insight into the pattern construction of swimsuits for kids. You find the complete content including the basic swimsuit block for kids in the e-dossier Pattern Making Swimsuits for Kids.
PDF Download: Pattern Making Swimsuits for Kids
Instructions for the pattern construction of swimsuits for girls
TOC
Swimsuit 1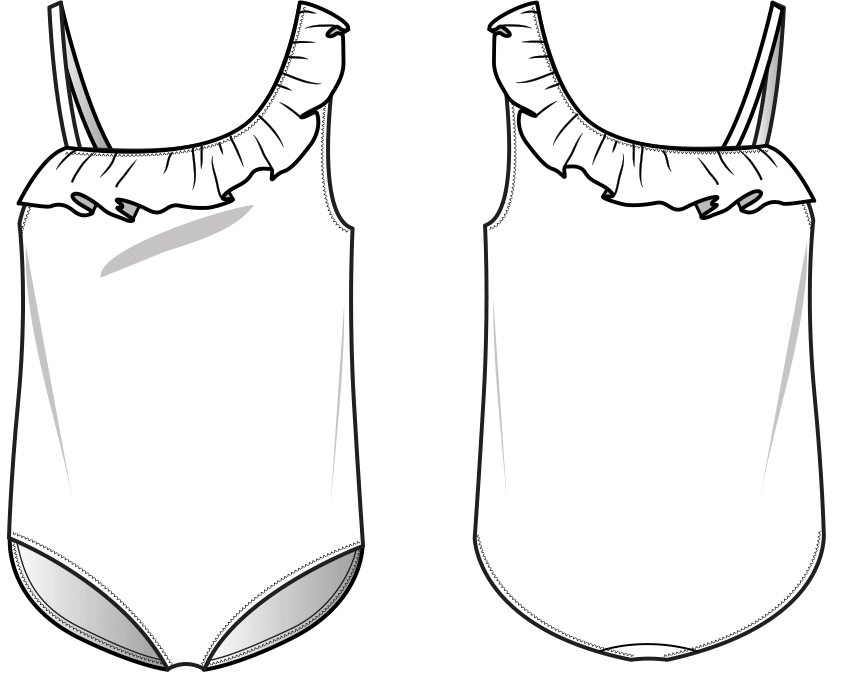 Front Pattern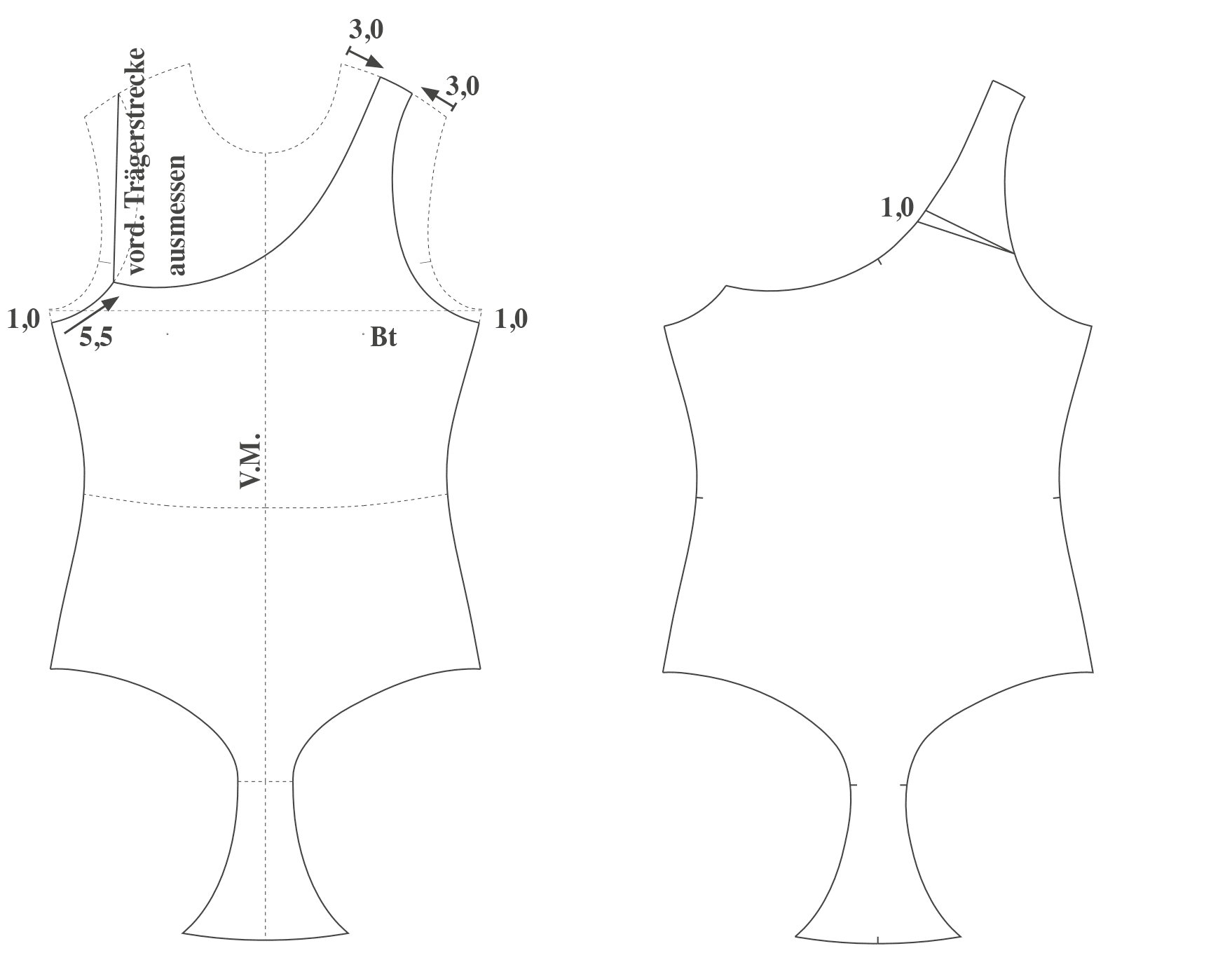 1 Mirror the front pattern over the centre front for this asymmetrical design. Mark the left shoulder strap 3 cm away from the basic armhole and lower the armhole 1 cm. Draw the new left armhole to the trimmed shoulder. Mirror the lower part of the new armhole curve over to the right front. Measure 5.5 cm along the mirrored armhole curve. Lower the neckline 3 cm for the shoulder strap on the left front and draw the asymmetrical neckline from the shoulder strap to the 5.5-cm point on the mirrored armhole. Measure the shoulder height on the right front for the narrow shoulder strap.
2 Slash and overlap the front pattern 1 cm at the front neckline for a closer fit. Blend the neckline.
Continued in the e-dossier Pattern Making Swim Suits for Kids
Finished Pattern Pieces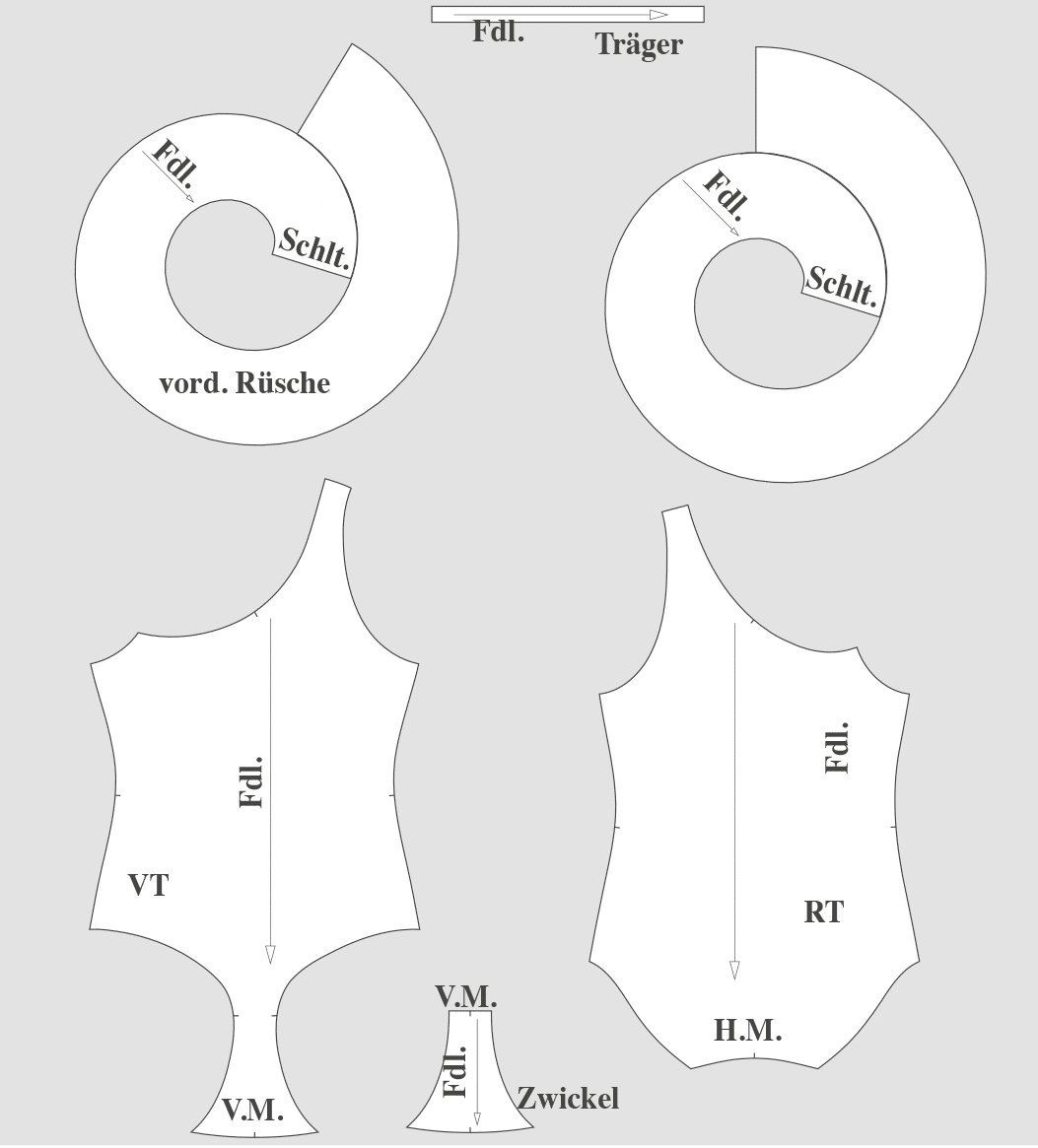 Swimsuit 2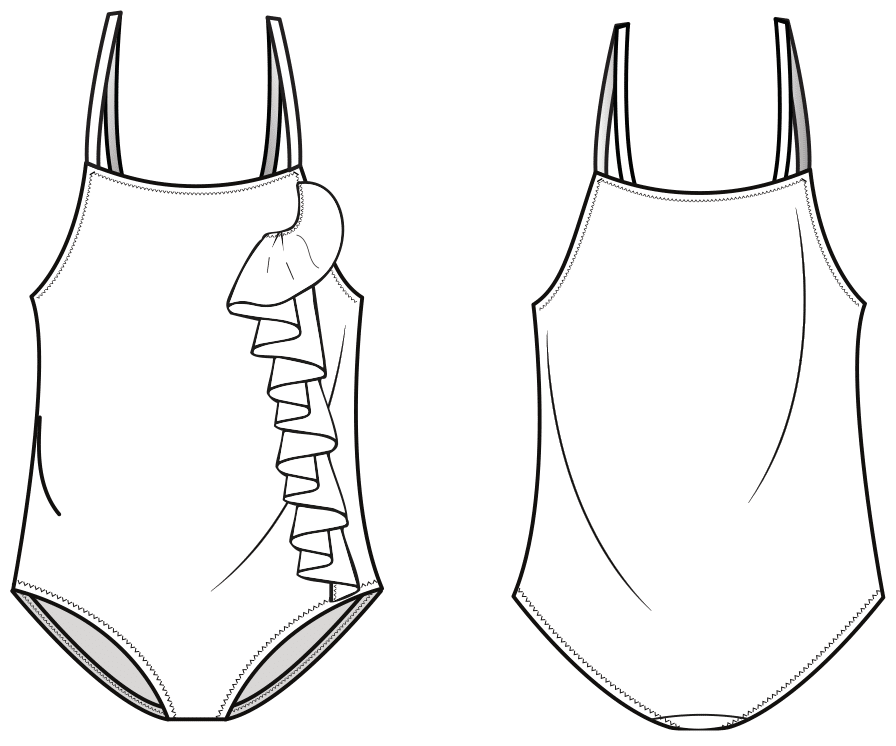 PDF Download: Pattern Making Swimsuits
Instructions for the pattern construction of swimsuits.
TOC
Further instructions for pattern construction and patterns for sewing swimwear can be found in our online shop.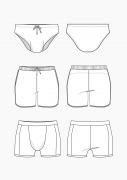 Download Pattern Construction Men Swimwear
Instruction for pattern construction of three different swim pants for men
Other articles for this subject