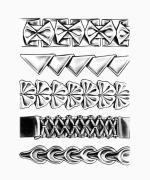 Download Processing Ruffles and Ribbon Trims
Sewing instructions for twelve different fabric ribbons trims and ruffles
Sewing Ruffles and Ribbon Trims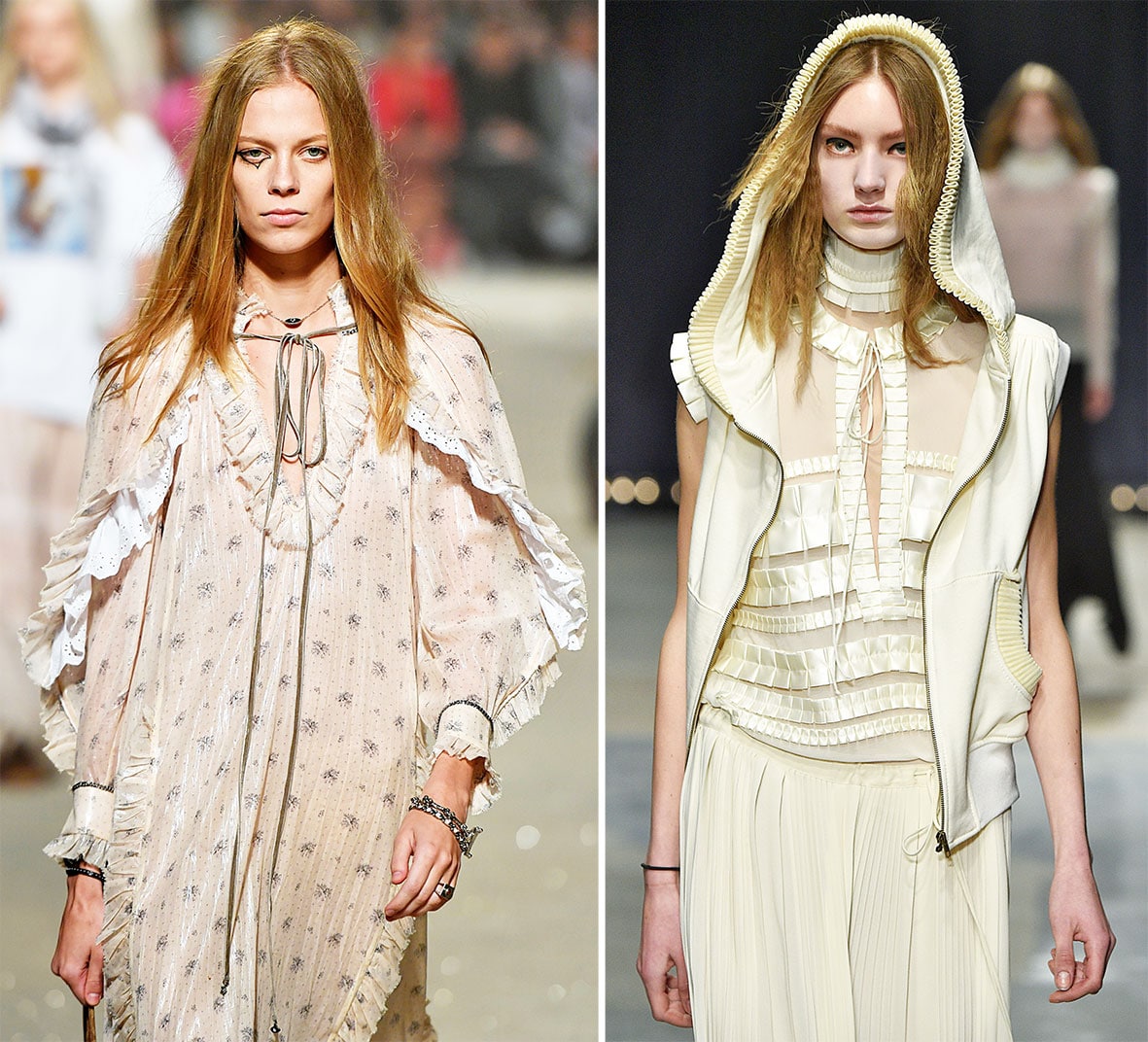 Ruffles are fabric trimmings that are pleated by pulling, folding or ironing straight strip of cuts of fabric – in contrast to the round cut strip of a flounce. Doubled fabric ruffles, also known as pleated or smocked ribbon trims are arranged in a shape to create decorative figures. This decoration appeared on women's clothing in the late baroque period and is still used today in traditional costumes and on decorative cushions, but also the Haute Couture uses this opulent eye-catcher for its creations.
PDF Download: Processing Ruffles and Ribbon Trims
Sewing instructions for twelve different fabric ribbons trims and ruffles
TOC
Ruffle edge at centre front and neck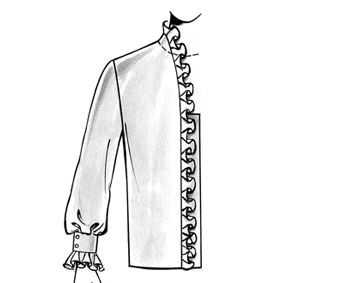 If the neck should be somewhat covered, this stretching neckline form with ruffle decoration is well suited. An attached, 2 cm wide stand-up collar ensures the desired height at the neck. Draw the ruffle width – 4 cm – on the front from the centre to the outside. The neckline depth depends on the wearer (in the example 12-15 cm). The neckline is surrounded by the ruffle. The curved lines of the ruffle attachment start at the closure part and lead to the collar height at the shoulder tip. The closure piece can be worked with an over and underlap or with a zipper.
Cutting Ruffles
Double ruffle length is recommended, a little less when thicker material is used. If the ruffle is cut in warp direction, it is stiffer and therefore gives larger waves. If cut in the weft direction, it can be gathered particularly and smaller ruffles are created. Diagonal thread run contains the danger of stretching during ironing, which can result in a different width and is therefore less suitable for this model. If the ruffle strip is simply hemmed, it is recommended to use very thin sewing thread (machine embroidery thread). Depending on the material, this model can be used for traditional costumes as well as for elegant day and evening dresses. If the blouse is worn in a skirt (trousers), the ruffle ends about 6 cm below the waistline. If it remains outside, a small piece of jewellery can be attached to the end, which simultaneously holds the lower end in place. A cuff with a ruffle closure is a good addition to the smoothly inserted sleeve.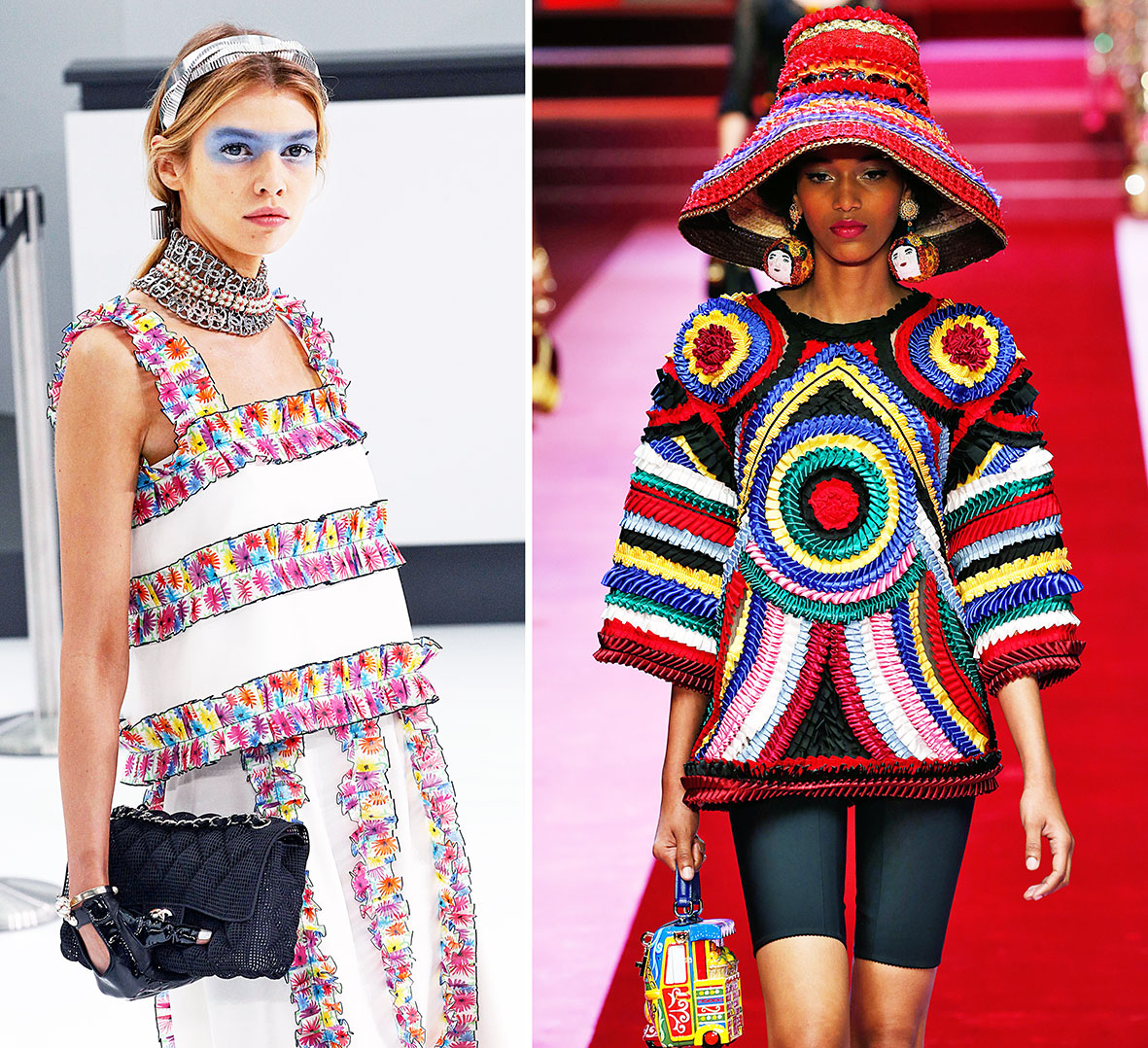 Various Ruffles and Ribbon Trims
For blouses, dirndl and evening and wedding gowns.
You can find the sewing tutorial for the fabric trimmings shown here in the e-dossier Ruffles and Ribbon Trims
Ruched Ribbon Trim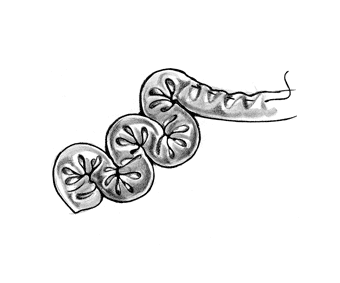 Smocking Ribbon Trim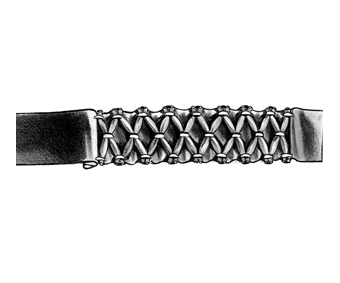 Fluted Ribbon Trim / Heart Ribbon Trim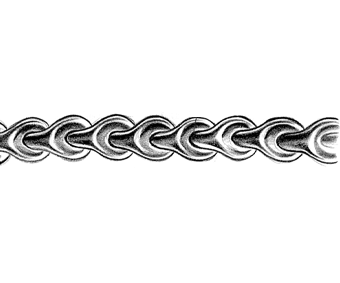 Triangle folded Ribbon Trim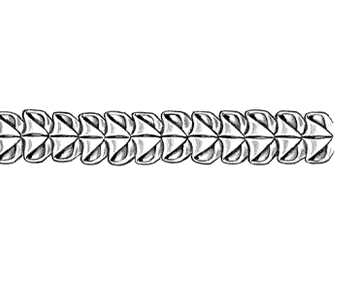 Scallop Shell Ribbon Trim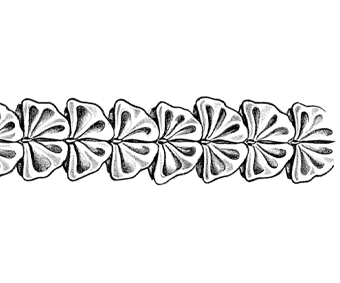 Rose Ribbon Trim / Frogmouth /Flower ribbon trim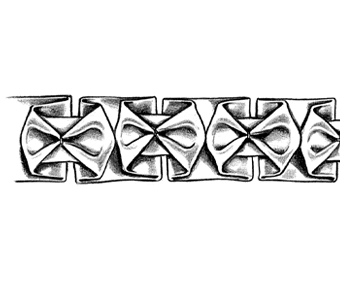 Rosemary Ribbon Trim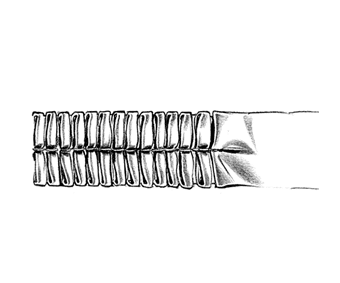 Double Wave Ribbon Trim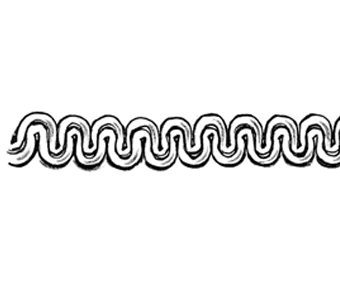 Zigzag Ribbon Trims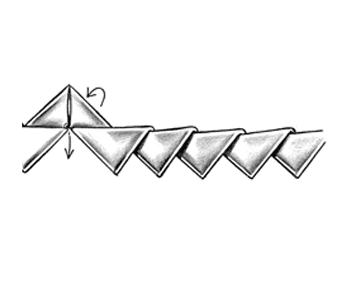 Stairway Ribbon Trim "Hexentreppe"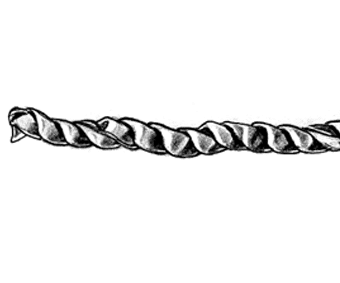 Ruffled Ribbon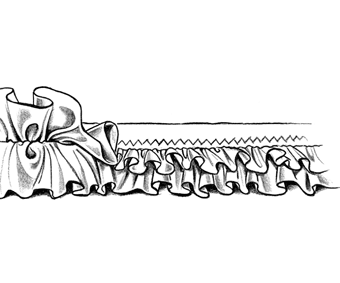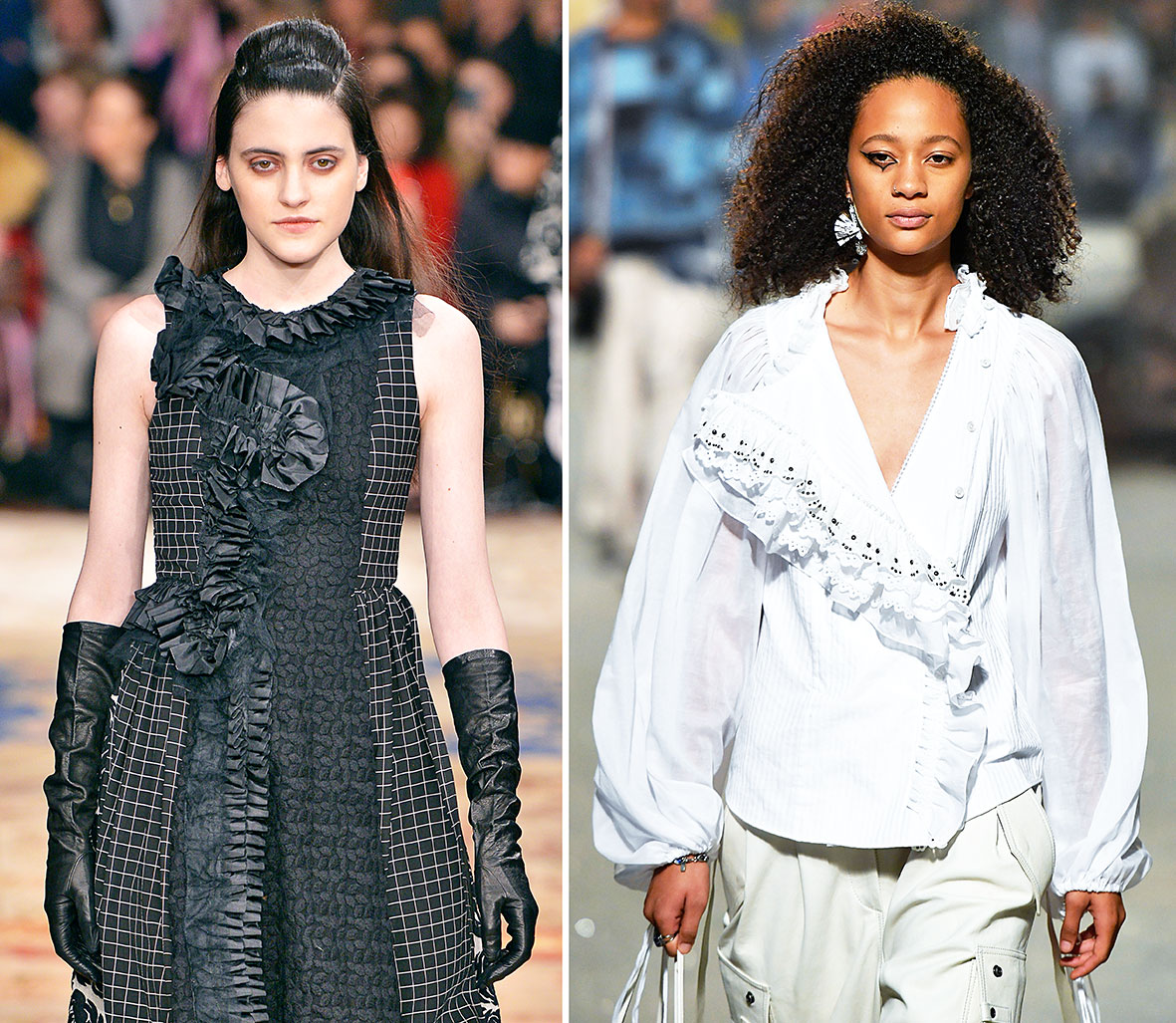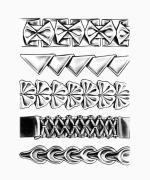 Download Processing Ruffles and Ribbon Trims
Sewing instructions for twelve different fabric ribbons trims and ruffles
You may also be interested in