Pattern Construction for a Low Crotch Pants without Side Seam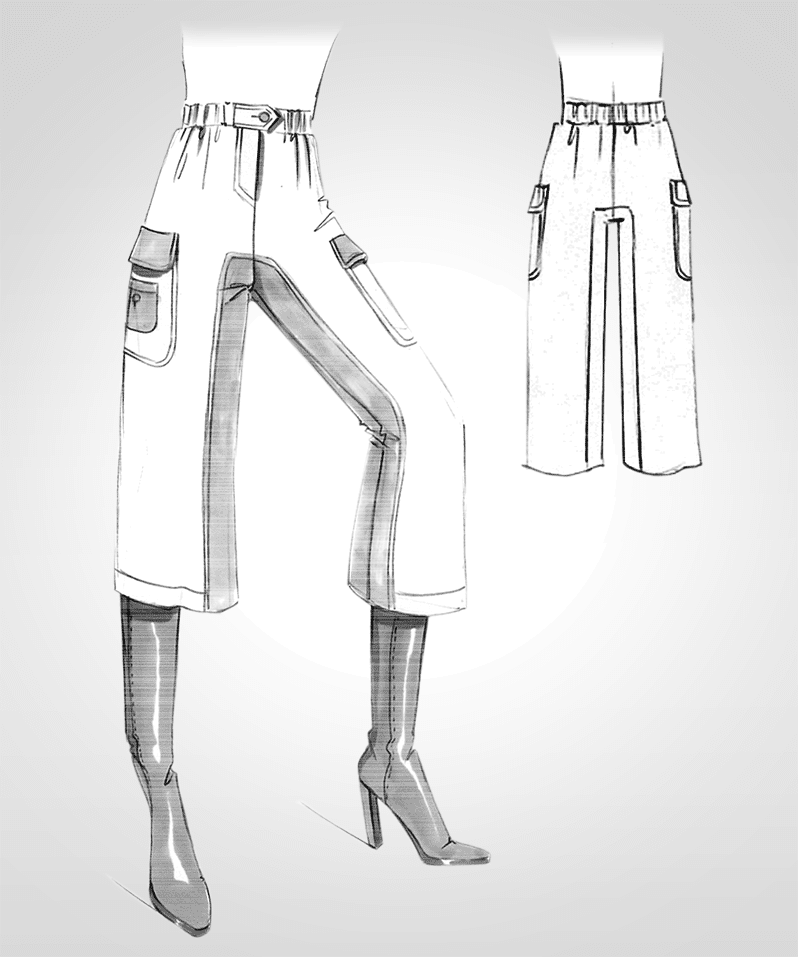 (Photo Credit: Drawing E. Kreienbühl)
The complete article is available in our journal Rundschau for women 6.2011 , more pants pattern includes our textbook Metric Patternmaking for Skirts & Trousers.
Front and Back Pattern
Basic Pattern: Standard Pants Block
Use a standard pants pattern with darts in size 40 as a foundation. Place the front and back pattern next to each other so that the construction lines are straight and the hip curves almost touch. Lower the crotch line 3 to 4 cm and extend the crotch 1.5 cm on the front and back pattern. Draw the new hemline in one. Draw the new inseam up to the lowered and extended crotch. Draw the new front and back crotch line.
The dart intake as well as the intake at the side seam remains in the pattern as gathering width. Draw the new waistline and mark the gathers. Plot the stylelines as shown in the illustration. Plot the cargo pocket and the small patch pocket according to the illustration. Draw the pocket flap 6 cm wide. Add the overlap for the zipper parallel to the centre front. Relocate the centre front 1 cm for the zipper on the left front pattern. Plot the tab at the waistband casing as shown in the illustration.
Waistband Casing

Measure the new waistline on the combined pants pattern. Measure the waistline from the front tab to the centre back to determine the length
of the right waistband casing. For the left half of the waistband, measure the waistline from centre back to the relocated centre front. Construct the waistband casing double-wide and finish with elastic to ½ waist girth.
Finished Pattern Pieces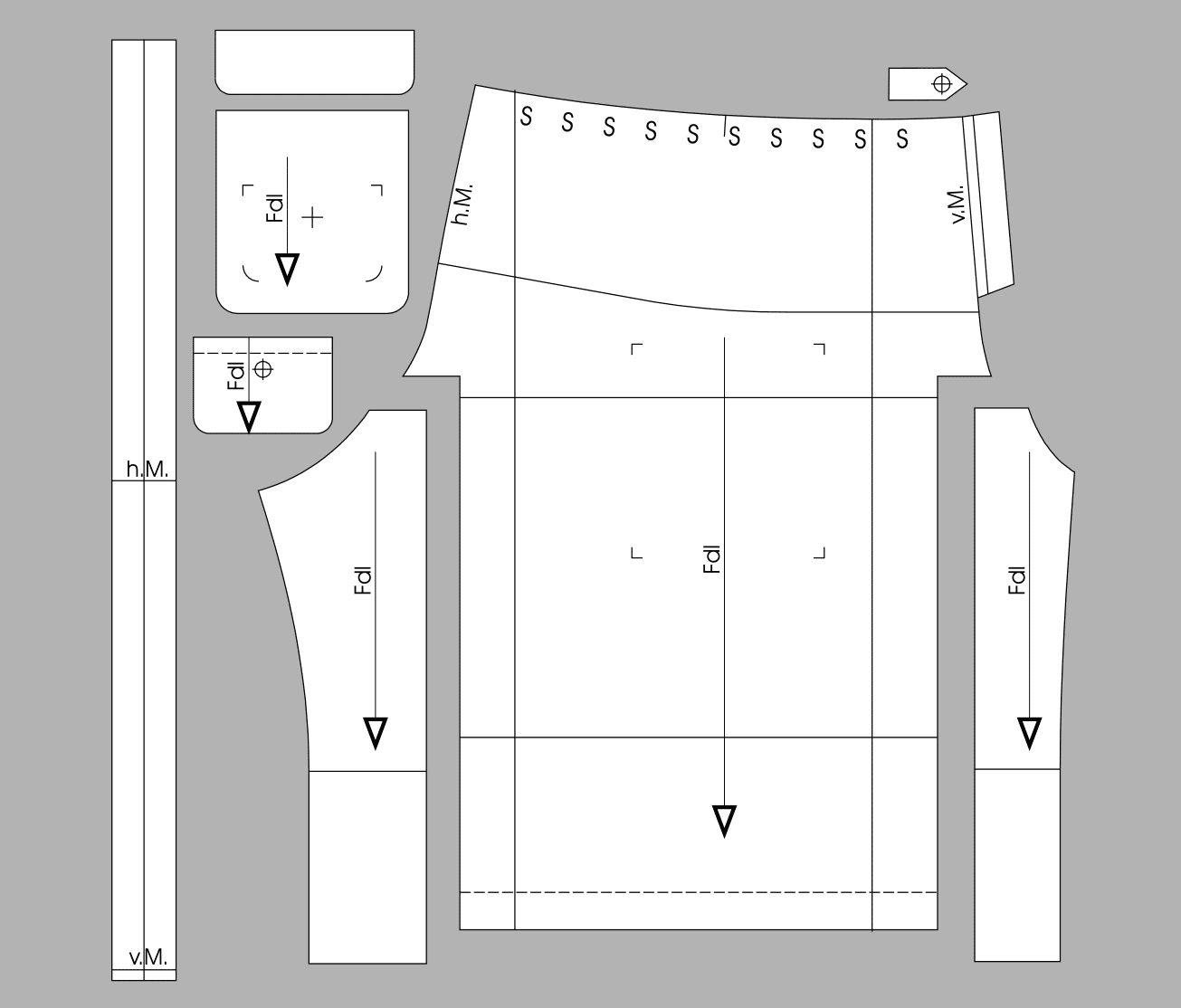 Separate all pattern pieces. Copy the cargo pocket, the pocket flap and the small patch pocket. Mark the gathers. Mark the button positions. Mark the zipper at the centre front. Blend all seam lines. Mark the grainlines.
You may also be interested in