how to sew mitered corners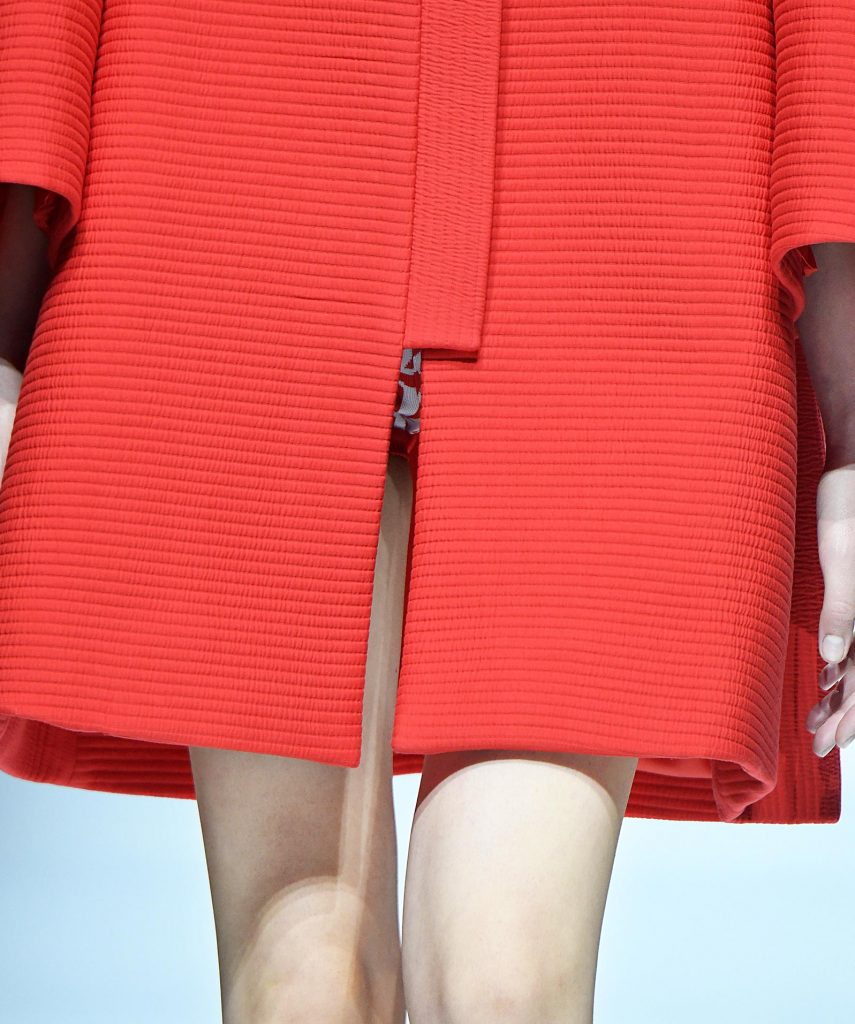 (Photo Credit: © CATWALKPIX.COM)
Mitered corners form a bulkyless, clean finish – often to be found at hem, on edges as well as in linen. If mitered corners are marked precisely and cut with uniform seam allowance, they are easy to manufacture. In addition, a prepared template saves working time. This is particularly important if a mitered corner is uneven, meaning it deviates from the right angle, e.g. on a two-piece jacket sleeve.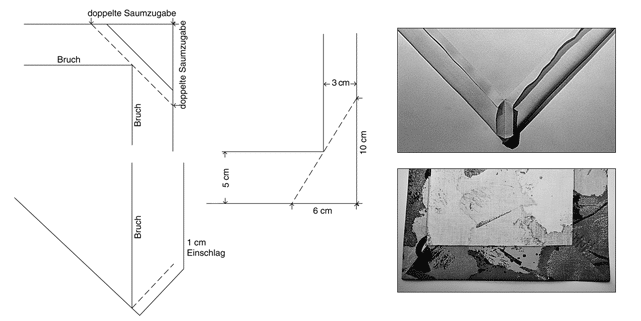 For uniform hem allowance, the double hem width is marked in each direction, starting at the respective cutting edge corner. Connect these two reference points. This determines the stitching line. 8-10 mm seam allowance are sufficient to close up the seam. If this construction process is done on more voluminous fabrics, the raw edges should be finished (overlocked) first and then covered with lining.
When using thinner materials, add 1 cm to be folded under. Close the (corner) seam only up to this mark. This way, the addition can be laid to the inside. When closing the corners the cutting edges must line up exactly with each other and, at the same time, the folds converge at the corner. The seam allowance, approx. 1 cm, is pressed open after closing the seam. At the outer corner the fabric lies double and therefore provides more durability. For heavier fabrics trim the seam allowance back in case the double seam is visible. To prevent the seam from coming undone, stitch up and secure the seam in a durable way.
If the model requires different width of the allowances, the particular dimension is measured, doubled in width, marked, and connected to form the seam line.

You will find many more interesting processing articles in our books  Atelier – Fachwissen aus der Praxis 1 und Atelier – Fachwissen aus der Praxis 2
You may also be interested in