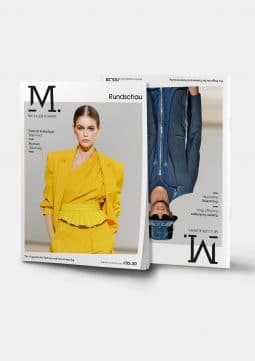 M. Müller & Sohn Magazine 05.2020
Yoga Suits /// Grading T-Shirt /// Bucket Hat /// Blouse with Puffed Sleeve
Sewing accessories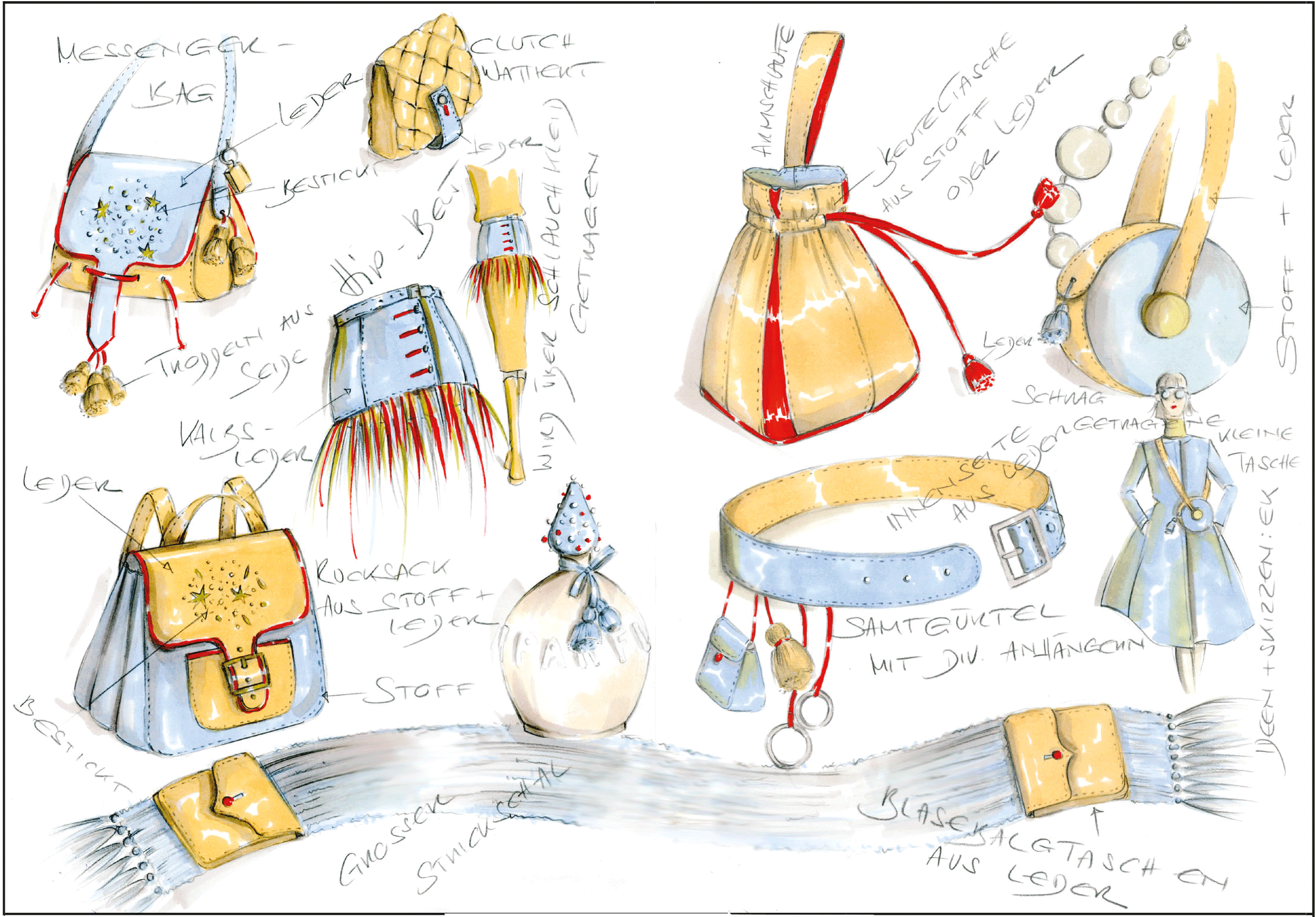 (Photo Credit: Elisabeth Kreienbühl)
Accessories are the newest trend! Bags, Belts and Shoes of Luxury brands become collector's items. An eye-catcher, they are complementing any outfit and belong in every wardrobe. This season, the designs are incredibly whimsical. Bags designed with tassels, creative backpacks, flashy belts with "bling" and functional scarves are mega trendy. They are often made from the same material or the same color as the outfit. We have some accessories designs for you to follow this trend.
Tip: It is important, to reinforce all these accessories with suitable interfacing to give them the necessary body. I recommend a plain cotton fabric for the lining. The small cell phone pocket can be made from leather.
Belt with Charms and Pockets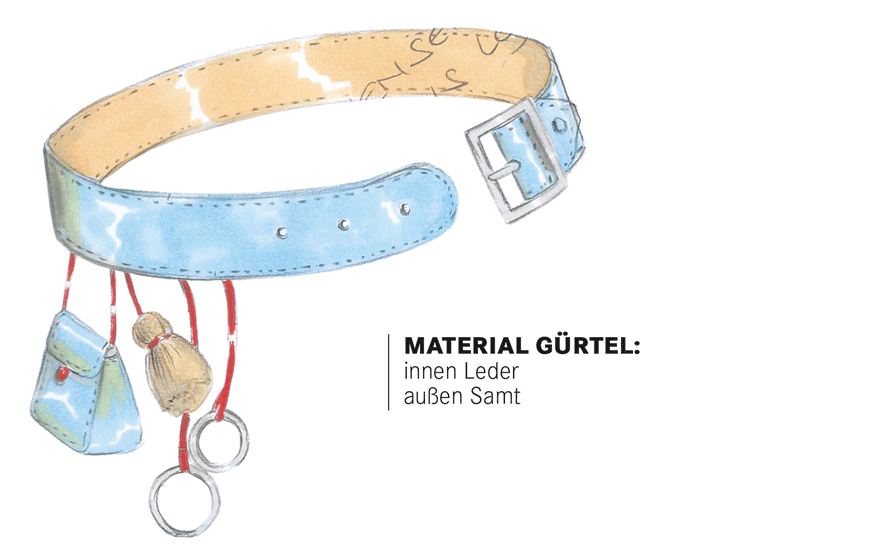 PDF Download: Free Download Bucket Hat Tutorial
Pattern making and sewing of a bucket hat
TOC
This statement belt is a real it piece and skillfully spices up any outfit. The belt can be sewn from leather, velvet, woven fabric or a combination.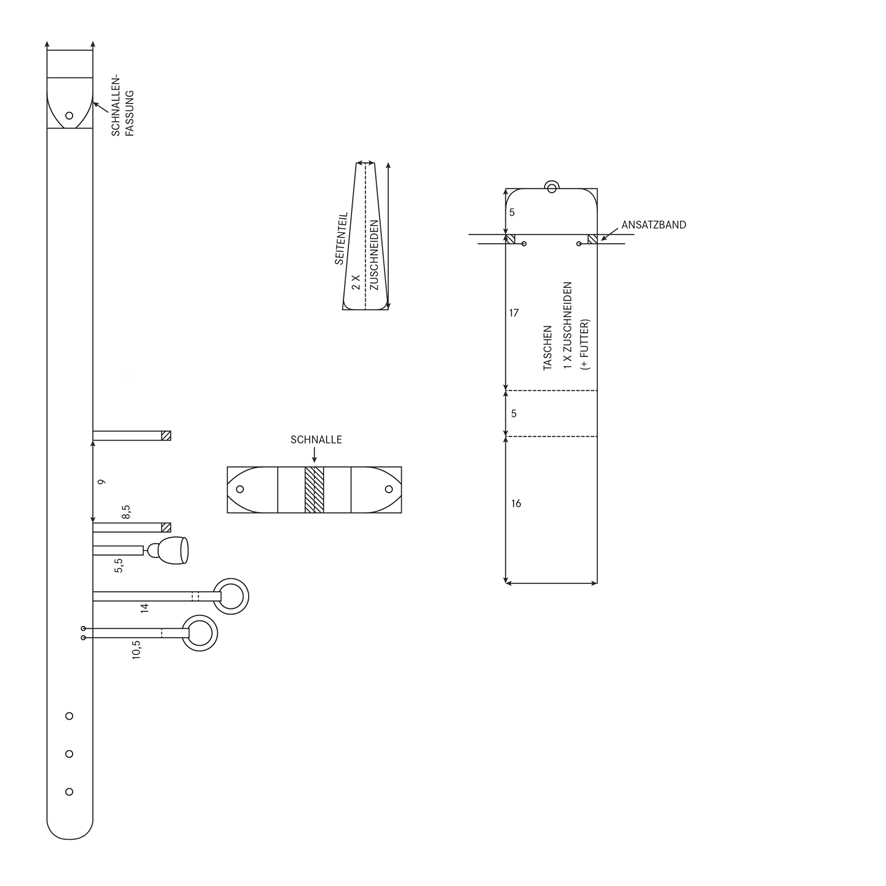 This is an excerpt from the Damen-Rundschau 10/2016. The Issue is available for download in the online shop. Please contact the customer service for an english translation: kundenservice@ebnerverlag.de
Messenger-Bag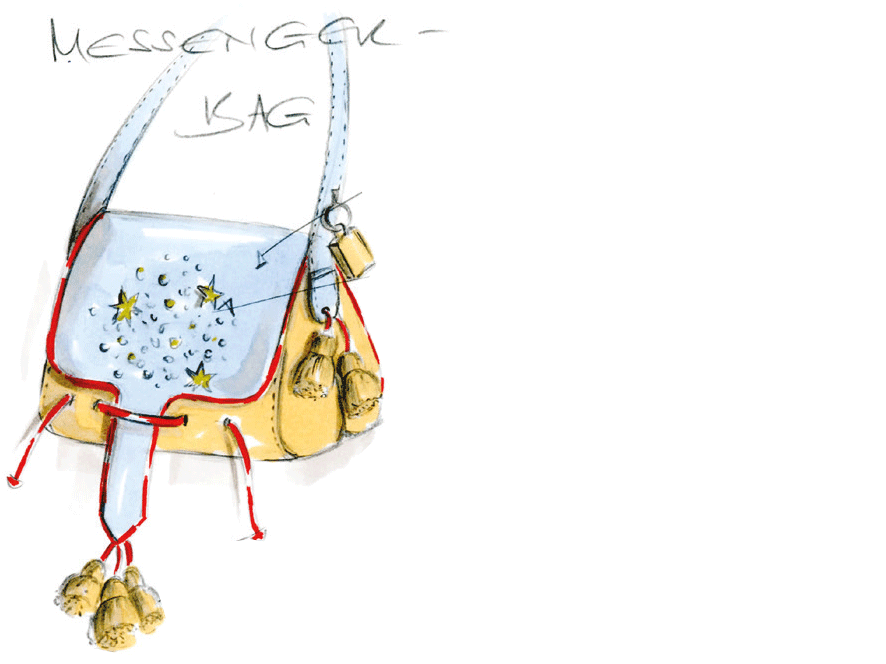 This practical shoulder bag can be sewn from fabric and/or leather. Decorated with tassels, embroidery, pearls and small pendants we make this bag a great eye-catcher.
Clutch

You wear a clutch with your glamorous evening dress. This small evening bag without shoulder strap is skillfully clamped under the arm or held casually in one hand. In noble calf or goat leather, velvet or Duchesse it looks very elegant.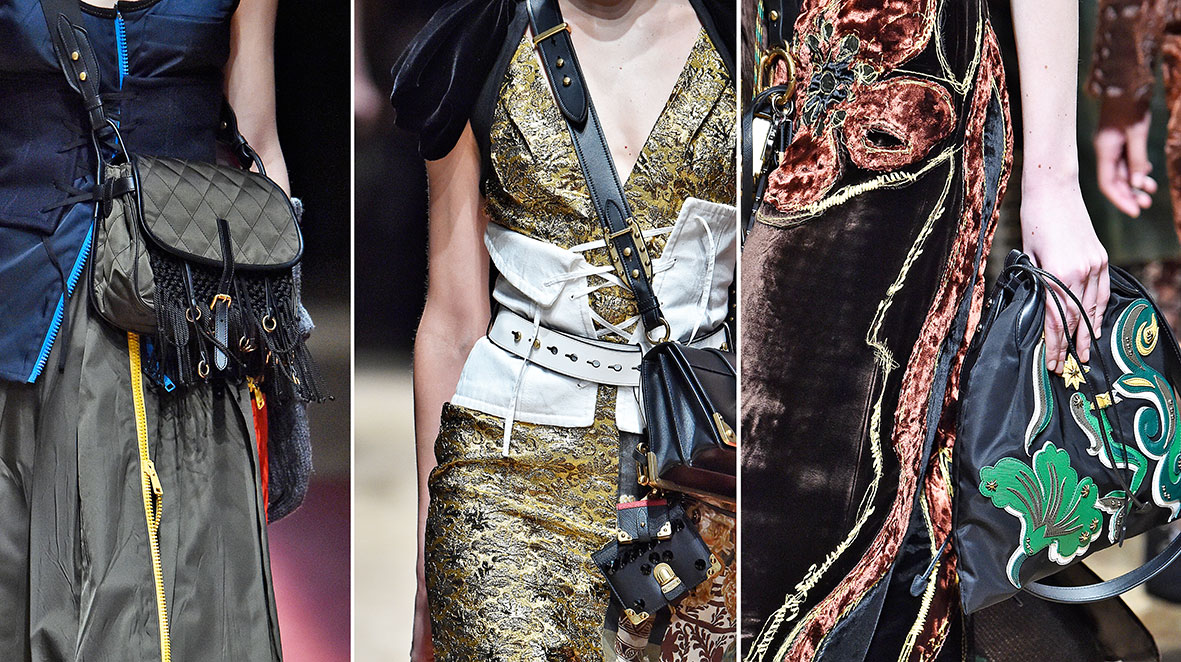 Hip-Belt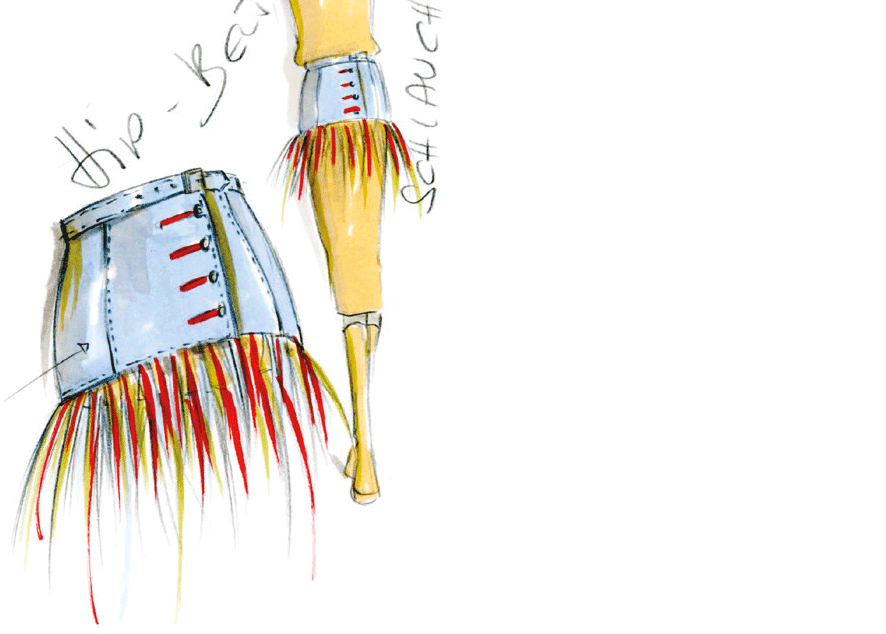 This wide belt reaches from the waist to the hips. It is worn over a simple longshirt or a tube dress. As material soft calf leather or a firm woven fabric and silk fringes are recommended.
Backpack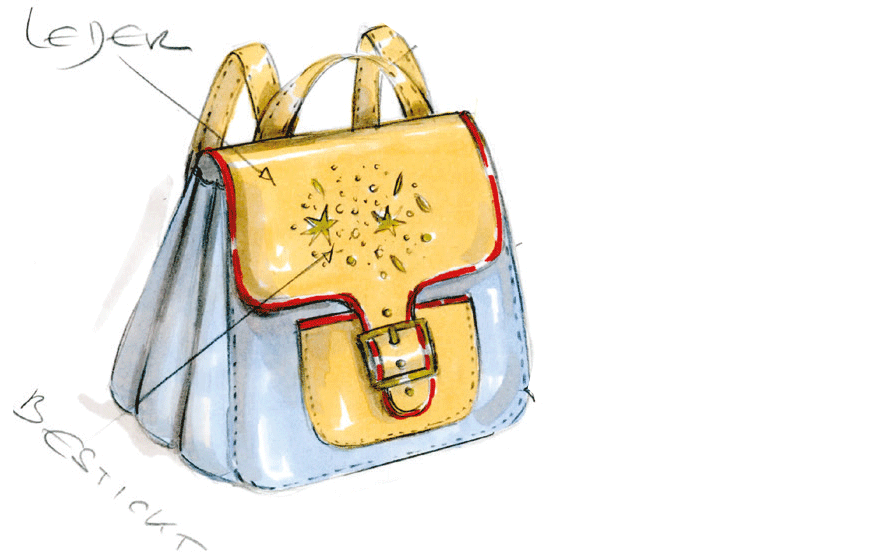 The small backpack is the new it-bag; a practical alternative to the handbag. It is made of fabric, leather or denim.
PDF Download: Pattern Making Women Men Cycling Backpack
Instructions for the pattern construction of a backpack
TOC
Knitted scarf with pocket

This scarf, not only looks good and warms, you can also store small things like headphones or credit card in it. This practical accessory is made of knit and the small patch pocket can be made of leather or light fabric.
Circle Bag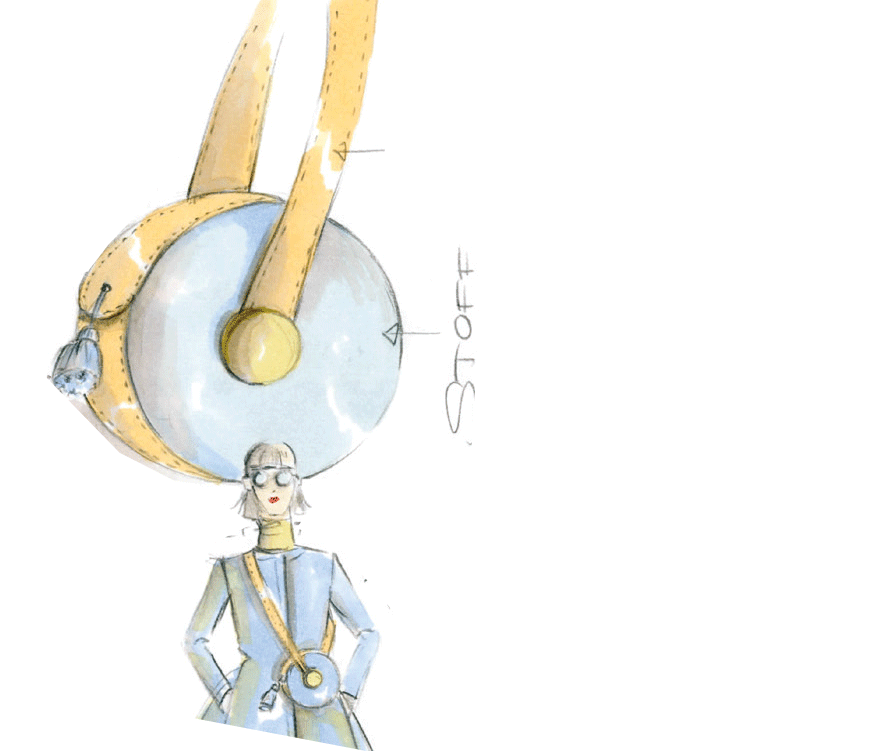 Circle Bags are the latest trend in accessories. This round handbag is sewn from leather or solid fabric. The individual parts for this bag must be well reinforced.
PDF Download: Pattern Making Gloves
Instruction on constructing a pattern for gloves
TOC
Drawstring Bag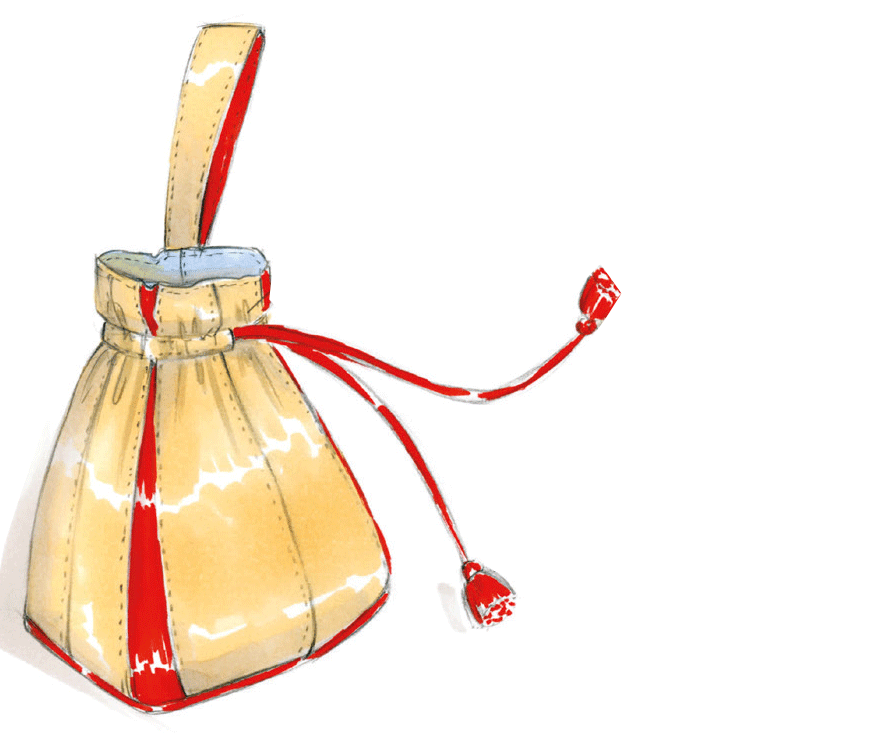 This bag can be used universally. The bottom of the bag must be well reinforced, the arm loop is integrated into the drawstring. Suede leather, jeans or velvet are recommended as the material.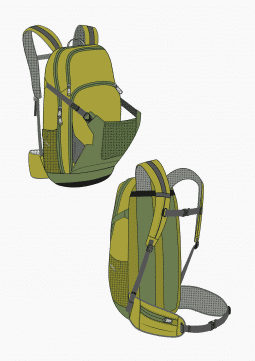 Download Pattern Construction Women / Men: Cycling Backpack
Instructions for the pattern construction of a backpack
You may also be interested in