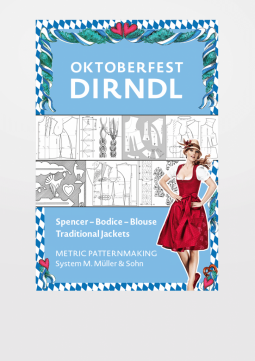 Download Book Women Oktoberfest Dirndl
Oktoberfest Drindl is a download-product
How to make Pants with Kick Pleats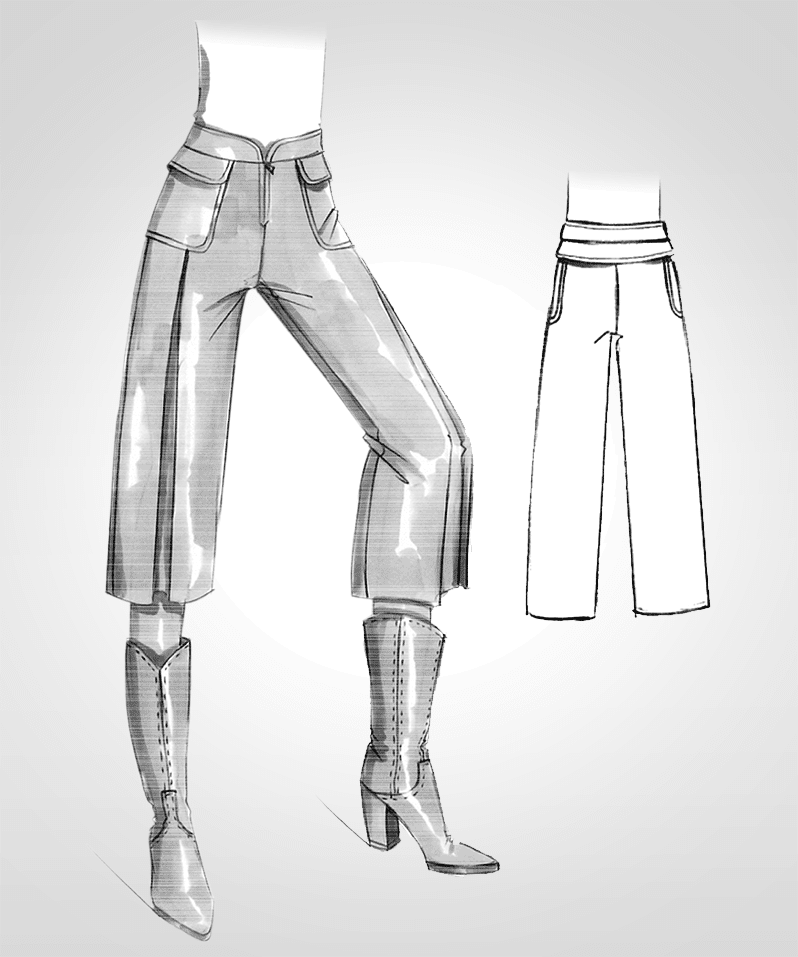 (Photo Credit: Drawing E. Kreienbühl)
You find the complete article in the journal Rundschau for women 6.2011 , more pants pattern are available in our textbook Metric Patternmaking for Skirts & Trousers.
Basic Pattern: Standard Pants Block
Front and Back Pattern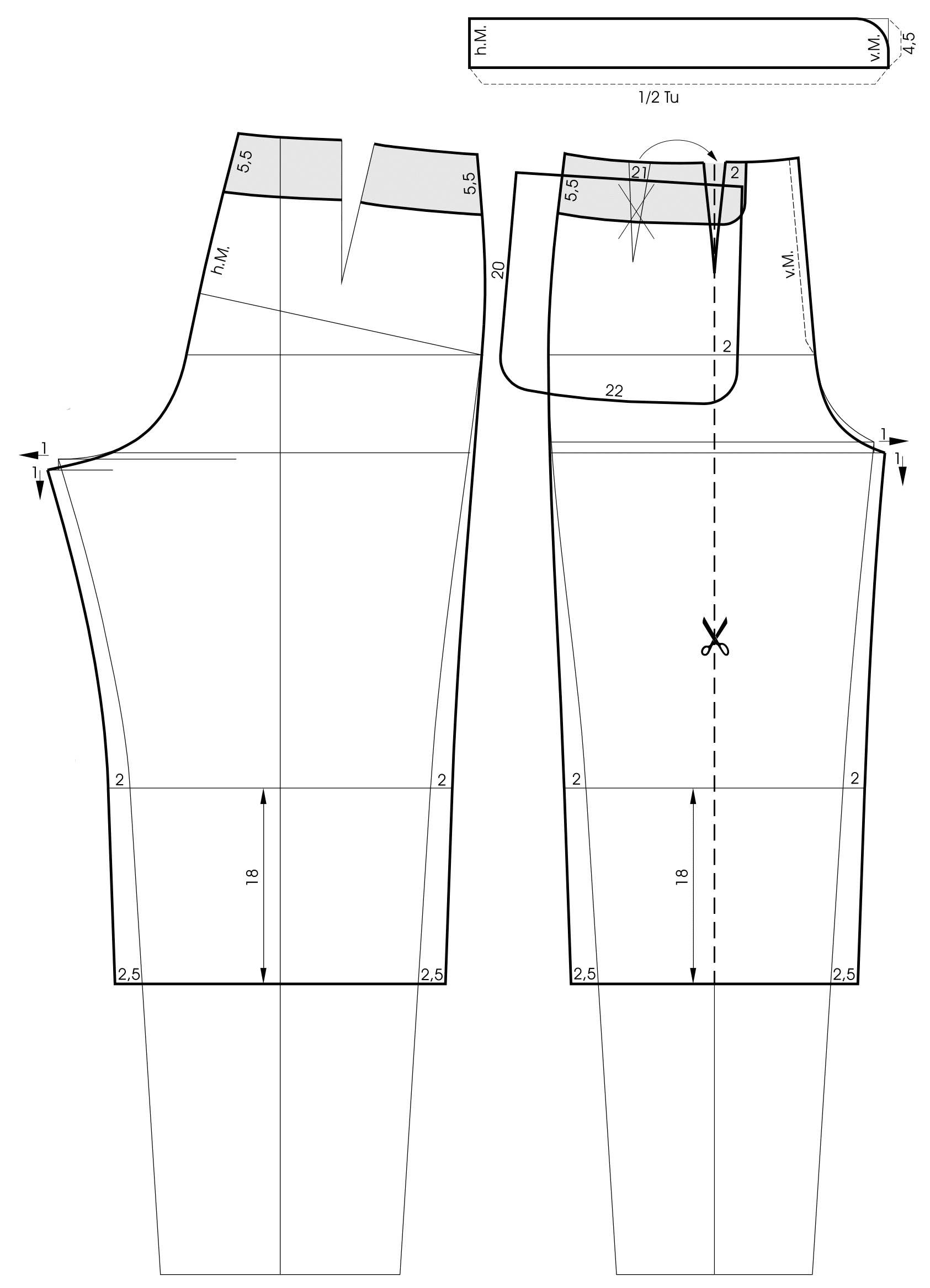 Use a standard pants pattern with darts in size 40 as a foundation. Lower and extend the crotch line 1 cm each on the front and back pattern. Draw the new hemline 18 cm below the kneeline. Extend the outseam and inseam 2.5 cm at the hem and 2 cm at the kneeline each on the front and back pattern.
Draw the new outseam and inseam up to the crotch line. Draw the new front and back crotch line. Relocate the front dart to the front creaseline. Mark the front creaseline as cutting line for the front pleat. Plot the patch pocket according to the illustration. Draw the pocket flap 5.5 cm wide from the front pattern to the centre back (here grey). Plot the waistband according to ½ waist girth measurement.
Finished Pattern Pieces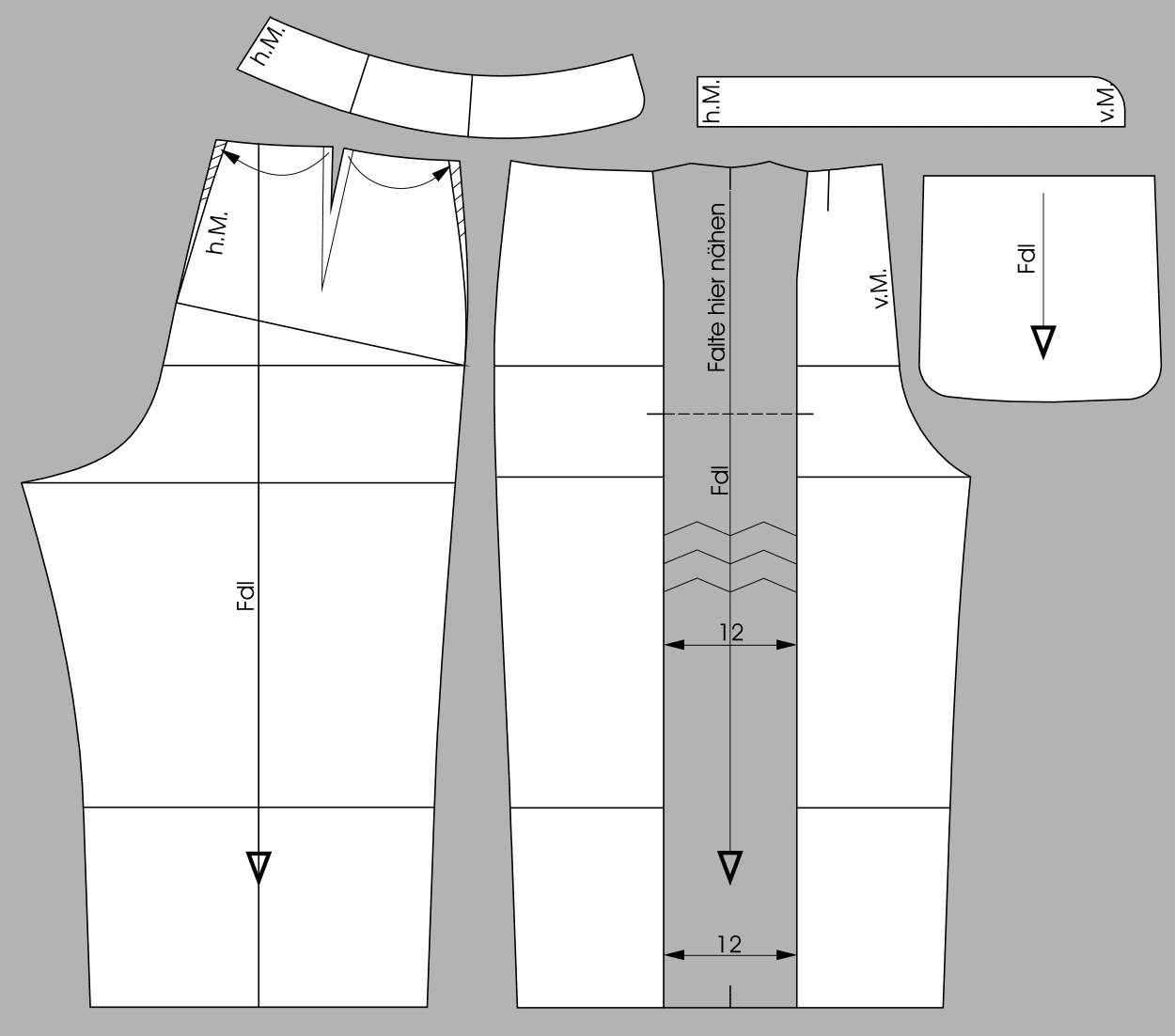 Separate all pattern pieces. Copy the pocket flap pieces on the front and back pattern and join them together at the side seam. Close the front and back dart on the wraparound pocket flap. Blend the waist and the seam lines. Copy the patch pocket. Remove half of the back dart intake at the side seam and at the centre back.
Shorten the remaining dart so that it is covered by the pocket flap. Cut through the front pattern along the creaseline and spread the front pieces for the pleat fold and the pleat backing. Close the pleat up to the pocket length. Mark the zipper at the centre front. Blend all seam lines. Mark the grainlines.
The pattern sheet contains a classic jeans and a mom jeans in size 36-46.
TOC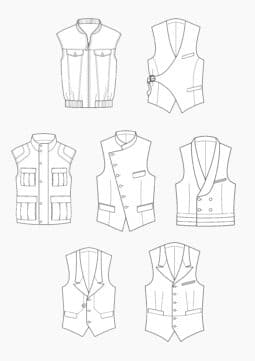 Download M. Müller & Sohn - Pattern Making - Men - Waistcoats
Instruction on pattern construction for seven different waistcoats for men
You may also be interested in