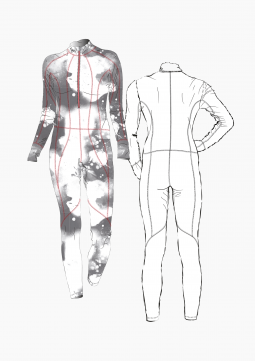 Download Pattern Construction Women: Cross Country Skiing Suit
In this E-Dossier you will find an instruction for the pattern making of a cross country skiing suit.
Pattern Construction for Leather Trousers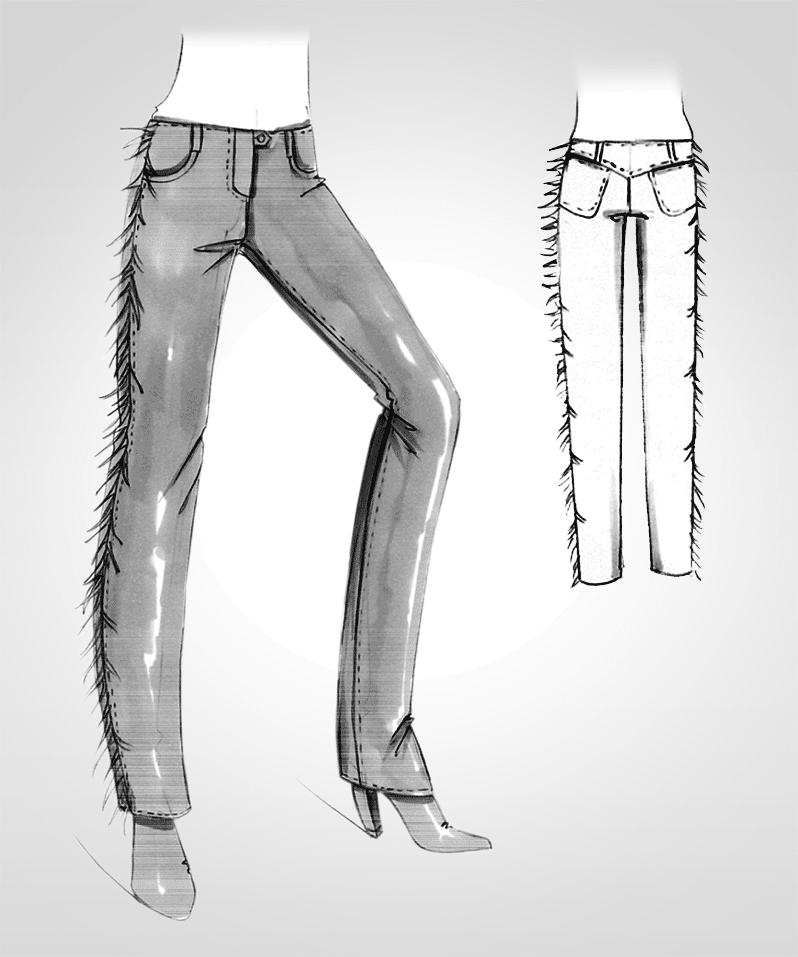 (Photo Credit: Drawing E. Kreienbühl)
Luxurious and extremely elegant: leather and vegan imitation leather are the new trend material for jackets and trousers in a wide variety of shapes. Warm earth tones and natural pastel shades are particularly in demand here. Leather can be combined with wool fabrics, knitwear, cord or fur and plush. In this article you will find detailed instructions on how to make a pattern for ladies' leather trousers.
Many more  pattern constructions for trouseres can be found in our book Metric Patternmaking for Skirts & Trousers.
PDF Download: Download Book Women Skirt & Trousers
Front and Back Pattern for leather jeans.
Basic Pattern: Jeans Block
Use a jeans block with darts in size 40 (see measurement chart) as a foundation. The front pattern is designed without dart. The centre back seam is more slanted for this closefitting style. Measure 2 cm upward from the crotch for the slant of the back pattern. Taper the leg 1 cm at the knee and extend the inseam and the outseam 1 cm at the hem for the straight cut. Draw the seam lines straight from the extended hem to the tapered knee. Draw the seam lines shaped from the kneeline to the crotch. Lower the waist 3 cm.
Draw the facing 4.5 cm wide. Plot the back yoke with the same width at the outseam. The yoke is cut out twice and sewn as the facing. Mark the dart as pinching amount. Draw the patch pocket on the back pattern. Plot the pocket entry on the front pattern according to the illustration. Draw the seam line for the inserted front fly parallel to the centre front. Mark the button and loop position. Draw the belt loops.
Finished Pattern Pieces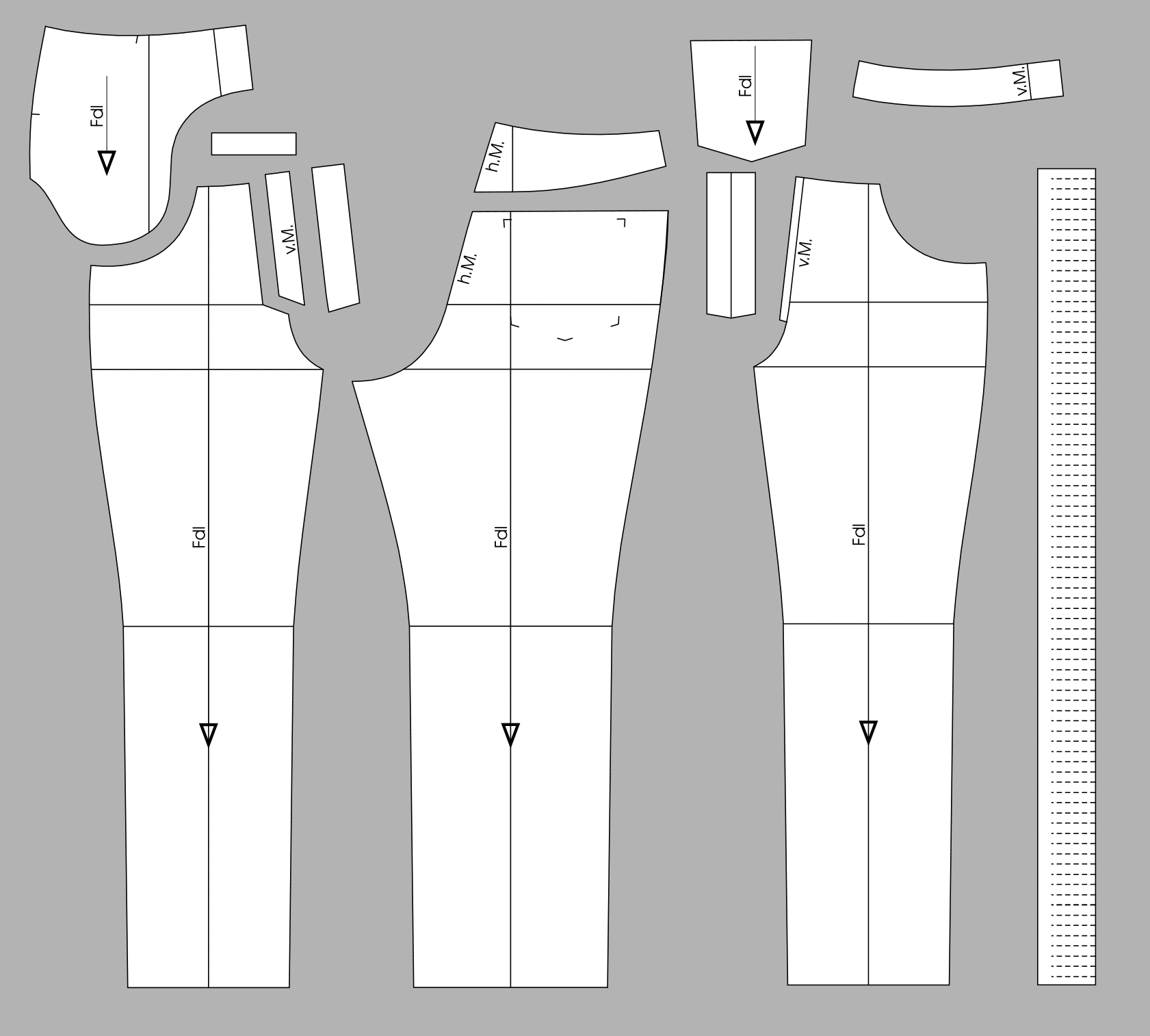 Separate all pattern pieces. Close the dart on the back yoke pattern. Blend the seam lines. Copy the yoke pattern for the facing. Copy the patch pocket, the pocket bag and the pocket backing. Copy and mirror the front pattern. Cut the right front pattern up to the seam line for the front fly. Relocate the centre front 1 cm on the left front pattern.
Copy the front fly and the underlap. Cut out strips for the front loop and the belt loops. Mark the button position. Cut out the strap for the leather fringes according to the length of the outseam. Mark the cutting lines. Mark the zipper at the centre front. Blend all seam lines. Mark the grainlines.
PDF Download: Patternmaking Techniques Denim Jackets
Instructions for the pattern construction of four different denim jackets.
TOC
Further instructions for pattern construction and finished patterns for sewing can be found in our online shop.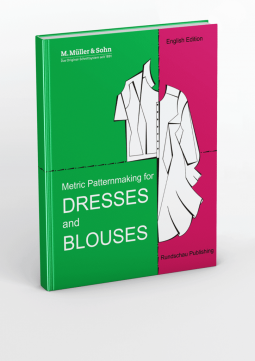 Download M. Müller & Sohn - Book - Women - Metric Pattern Making - Dresses and Blouses
Download: Metric Patternmaking for Dresses & Blouses
You may also be interested in