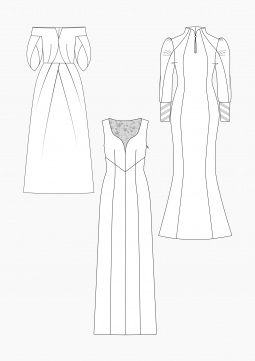 Download Pattern Construction Women: Wedding Dresses 2
Instructions for the pattern construction of three different wedding dresses.
Pattern Construction for Lingerie Dresses, Camisoles, Shorts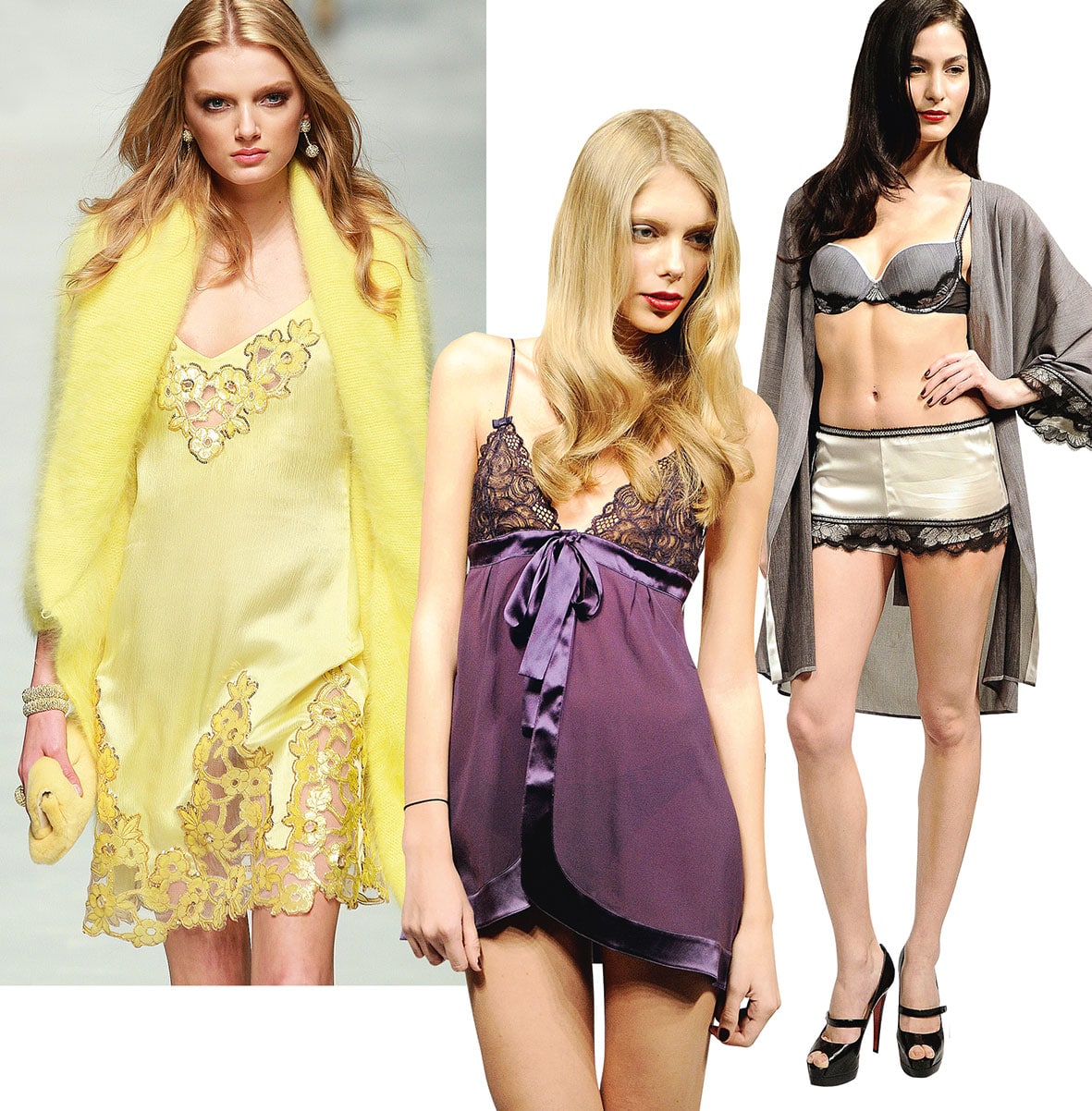 These lingerie-inspired garments are more than just regular underwear. The function of these patterns ranges from comfortable lingerie to garments worn as outerwear. Current fashion trends show camisoles, corsets and petticoats worn prominently exposed, often made of silk or other flowing fabrics with lace trimmings
Here we show you the Pattern Making for a Basic Lingerie Dress. More pattern constructions for shorts, lingerie dresses and camisole you can find in the e-dossier Schnitt-Technik Unterkleider, Camisole, Shorts.
PDF Download: Pattern Making Bra and Panty
Instruction for the pattern making of a Seamless Bra as well as a Panty.
TOC
Lingerie Dress – Variation 1
Basic Pattern: Basic Lingerie Dress Block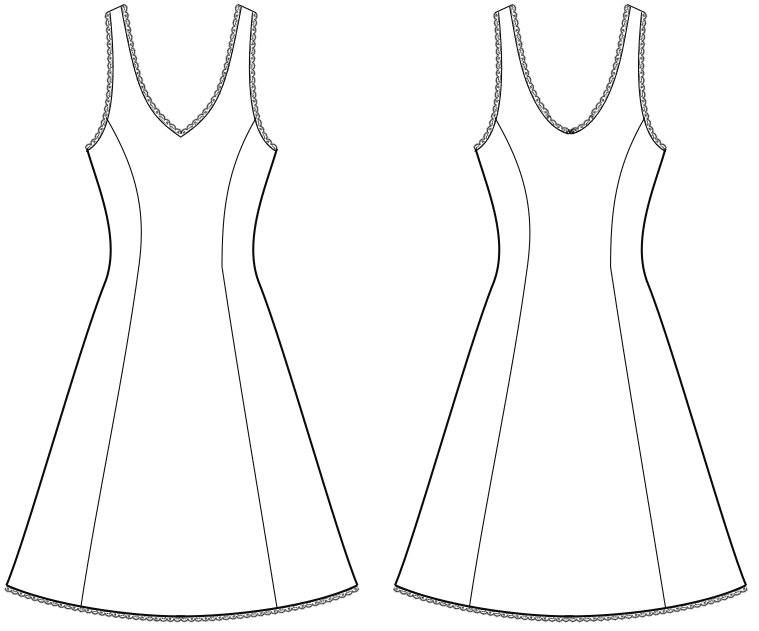 Front and Back Pattern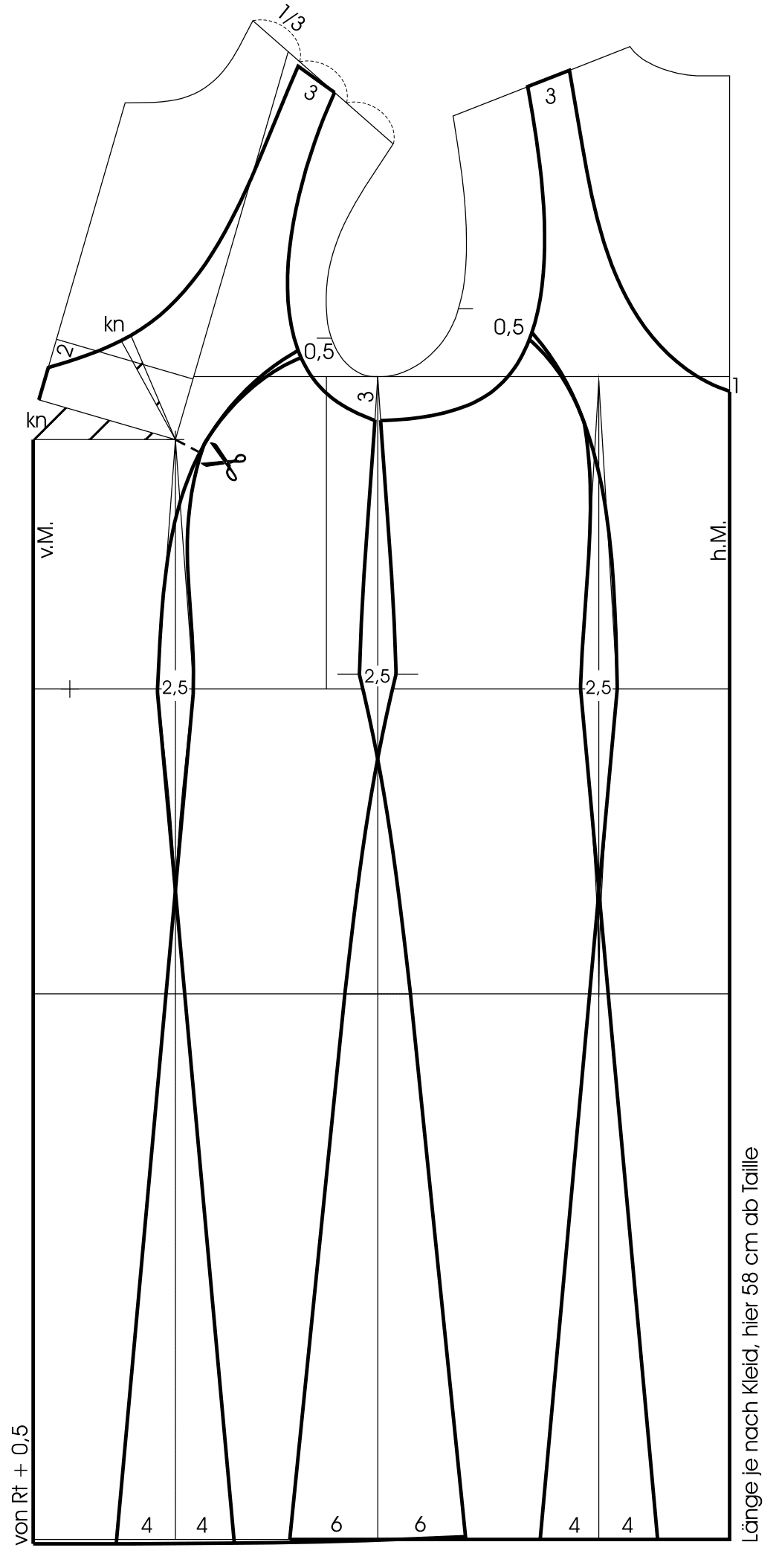 Use the basic lingerie dress pattern in size 40 as a foundation. The hemline is more flared for this design. Transfer the length from the basic pattern depending on the length of the dress. Taper the side seam 2.5 cm and draw the shaped side seams. Draw the front and back waist dart as princess seam lines with 2.5 cm intake at the waist. Relocate the bust dart temporarily to the centre front. Draw the neckline on the front pattern. Lower the neckline around 1/3 shoulder width and mark the shoulder seam 3 cm wide. Lower the armhole 3 cm and draw the neckline on the back pattern. Extend the hemline 6 cm at each side seam and 4 cm at the princess seams. Draw the princess seams to the lowered armhole and mark 0.5 cm intake at each seam for a better fit at the armhole. Mark a pinching amount from the front neckline to the bust depth (Bt) for a better fit.
Finished Pattern Pieces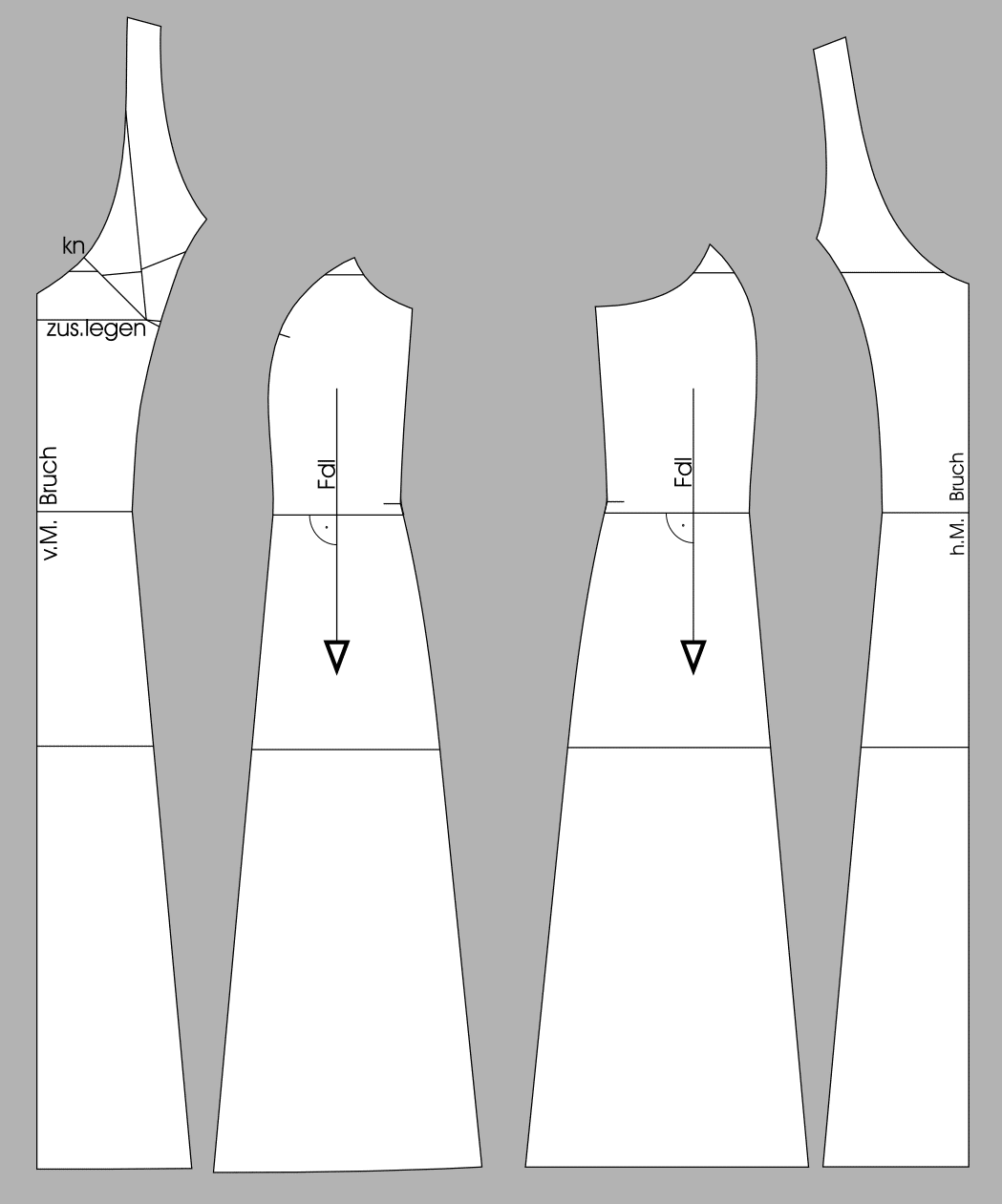 Separate all pattern pieces and complete all overlapping sections. Cut through the front pattern from the princess seam to the bust point and close the bust dart as well as the pinching amount at the front neckline. Blend all seam lines and mark the grainlines.
Lingerie Dress – Variation 2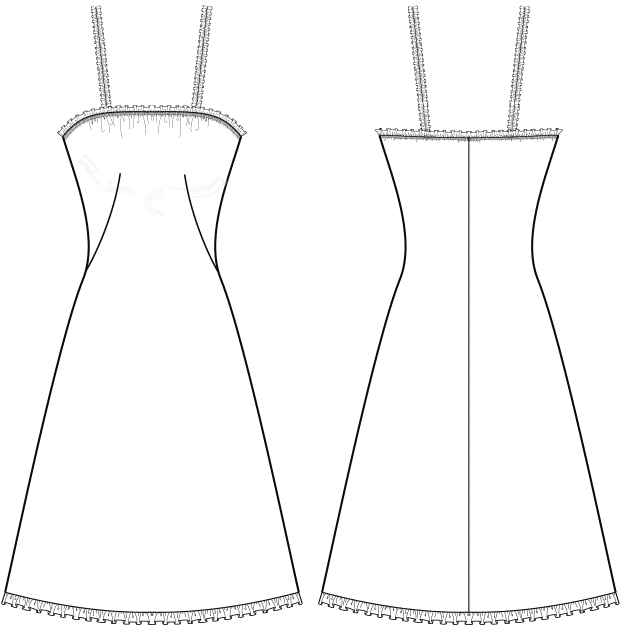 Lingerie Dress – Variation 3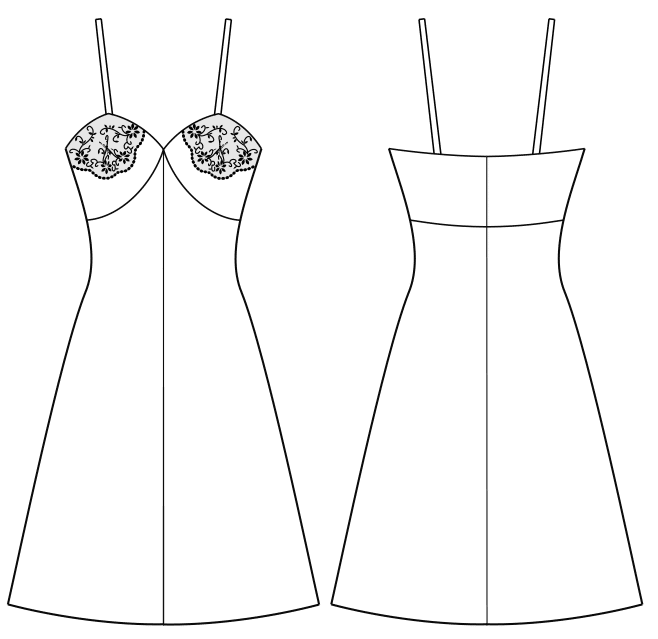 Lingerie Dress – Variation 4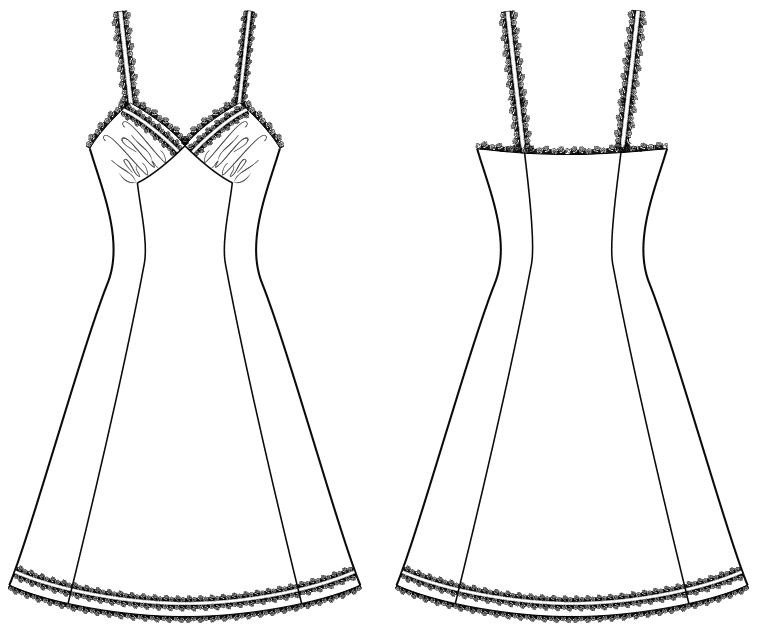 Lingerie Dress – Variation 5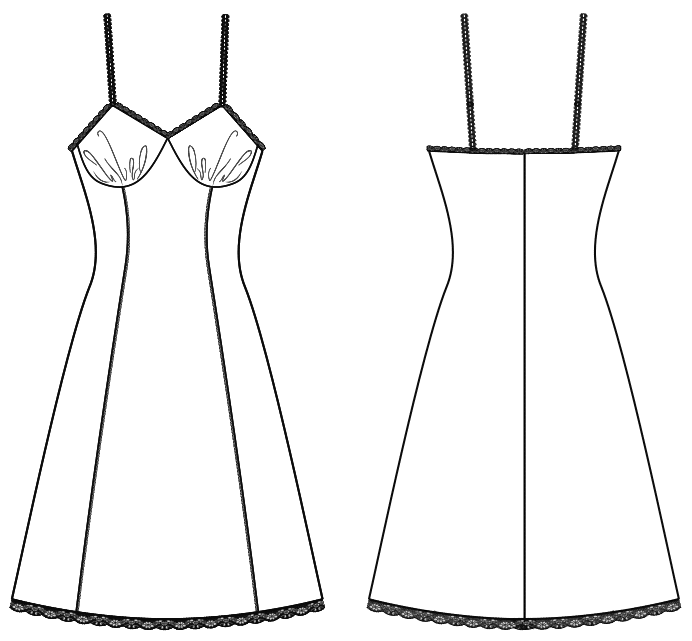 Shorts – Variation 1

Shorts – Variation 2

Camisole – Variation 1

Camisole – Variation 2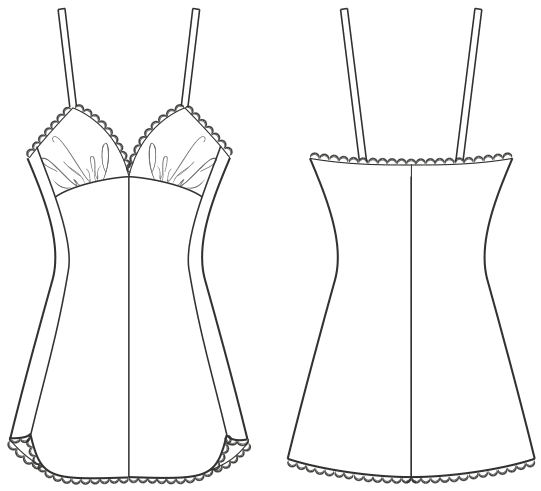 Download Book Women Lingerie Fundamentals
Download: LINGERIE Fundamentals
You may also be interested in