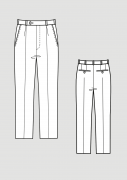 M. Müller & Sohn - Schnittmuster - HAKA - Grundschnitt Bundfaltenhose
In sizes 44 to 58.
Basic Pleat Front Trouser Block Pattern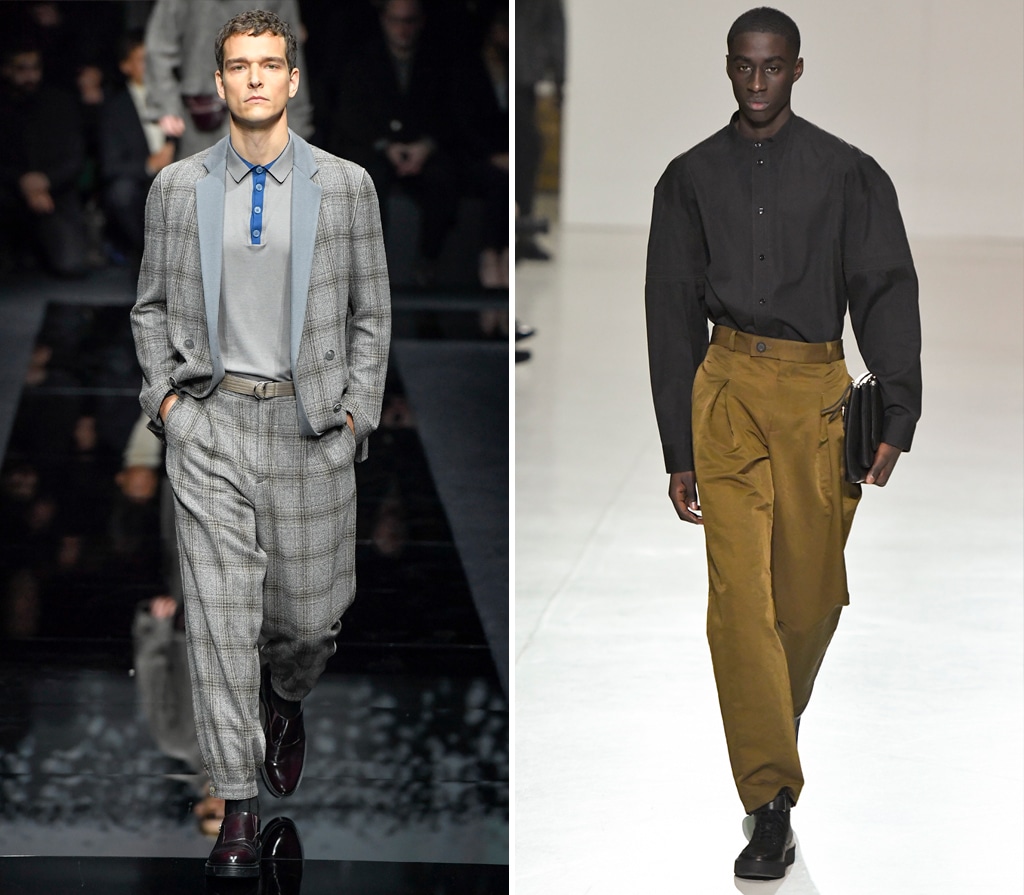 This pattern sheet "Basic Pleat Front Trouser Block" has four sizes: 44 – 58. The pattern is constructed including seam allowance. The technical drawing as well as the detailed description and measurement chart will help you gain insight of the pattern. The calculation of material consumption helps you to obtain a suitable material.
Pattern Pleated Trousers Basic Block
The Trousers Design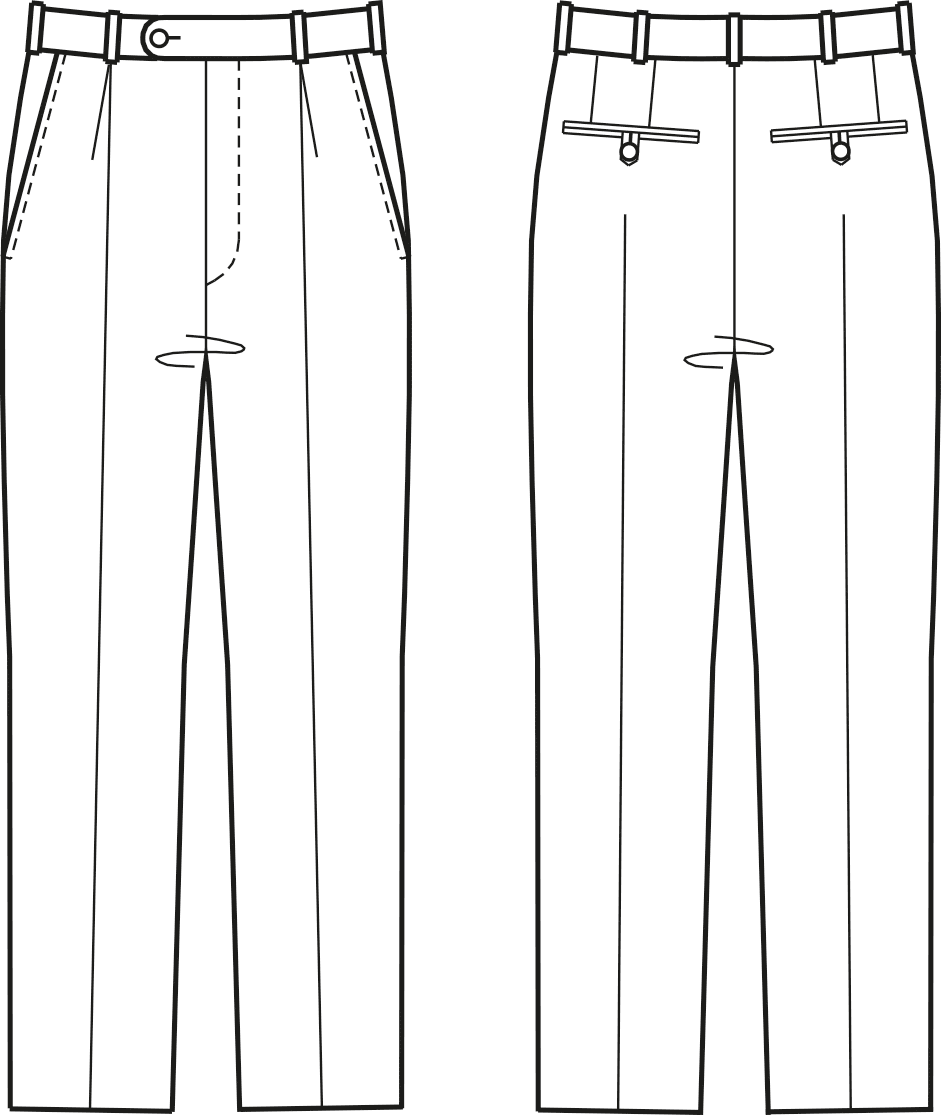 Details of the Pleat Front Trousers
pleat on the front pattern
creases on the front and back pattern
2 darts on the back pattern
straight side pockets
flap pocket with tab on the back pattern
rounded end of the waistband
9 belt loops
Size Chart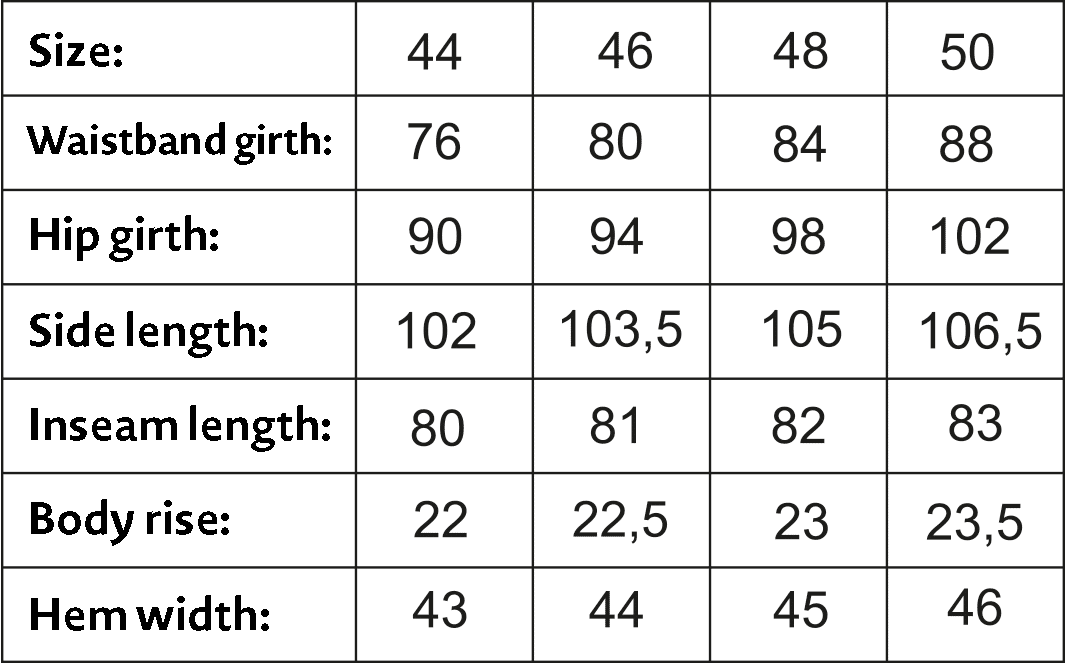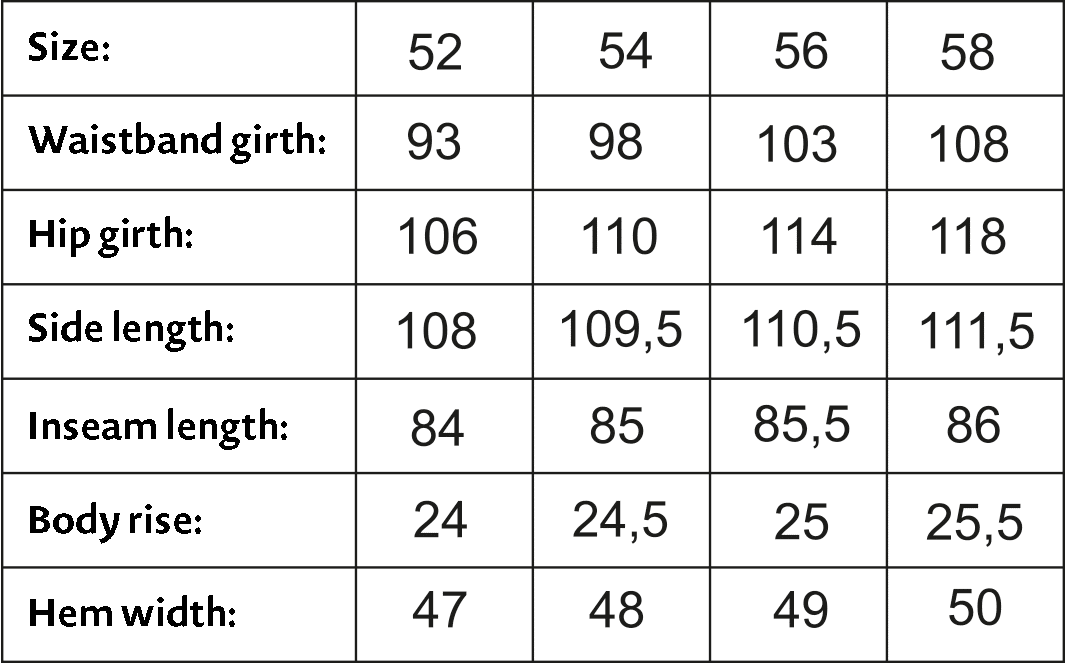 Pattern Pieces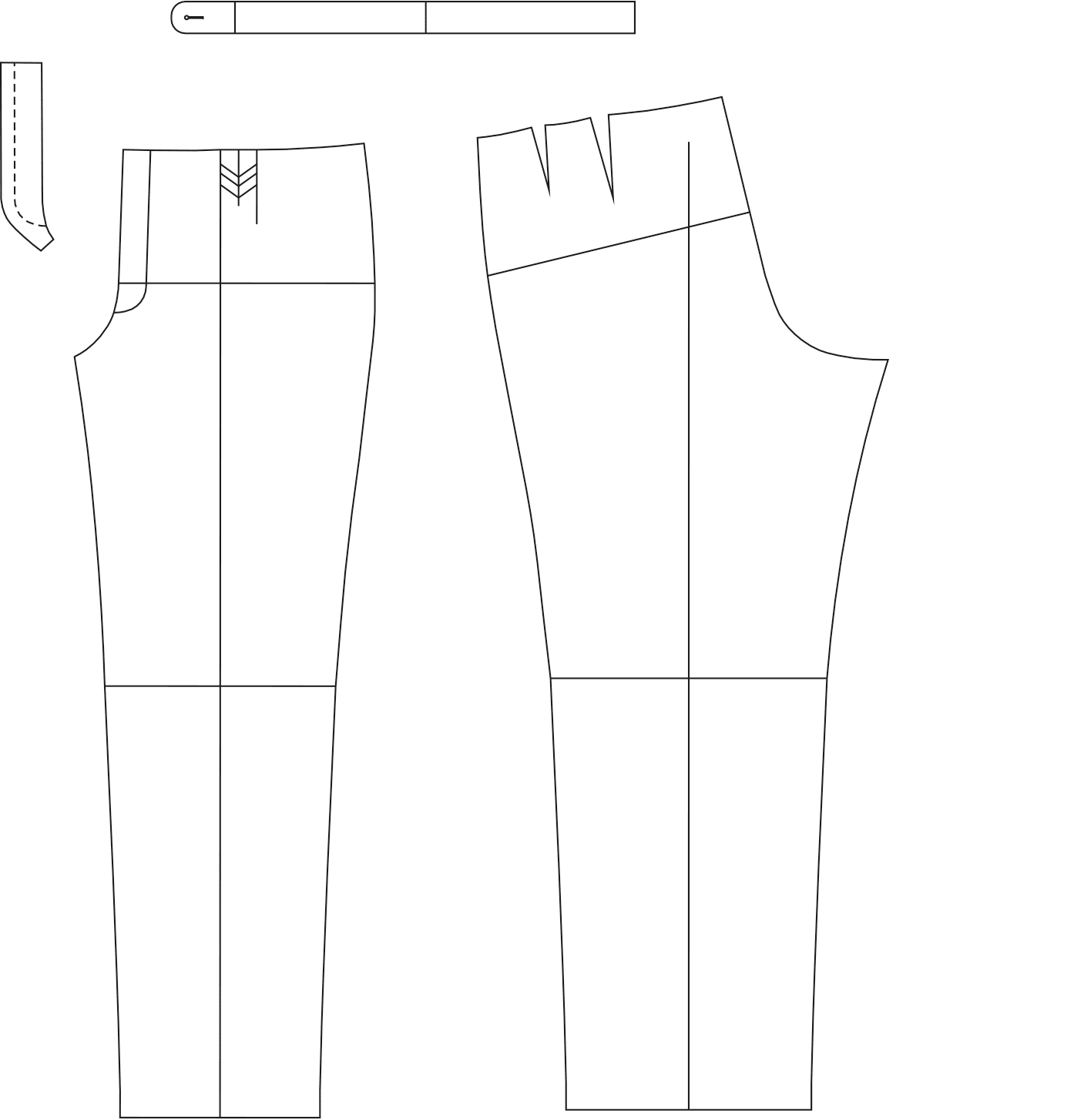 Fabric Consumption in m
(at a fabric width of 1,50 m)
Size 44:     1,20 m
Size 46:     1,30 m
Size 48:     1,40 m
Size 50:     1,50 m
Size 52:     1,60 m
Size 54:     1,70 m
Size 56:     1,80 m
Size 58:     1,90 m
The fabric consumption is only calculated for the shown pattern pieces.
PDF Download: Patternmaking Techniques Jeans-Basics for Men
instructions for the pattern construction
TOC
You can find many more cutting instructions and finished patterns for sewing men's clothing in our online shop.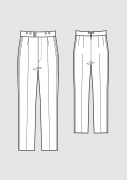 Pattern Dress Coat Trousers
Sizes 46 to 56.
You may also be interested in