Pearl Embroidery
Pearl or sequin embroideries make cocktail and evening dresses even more precious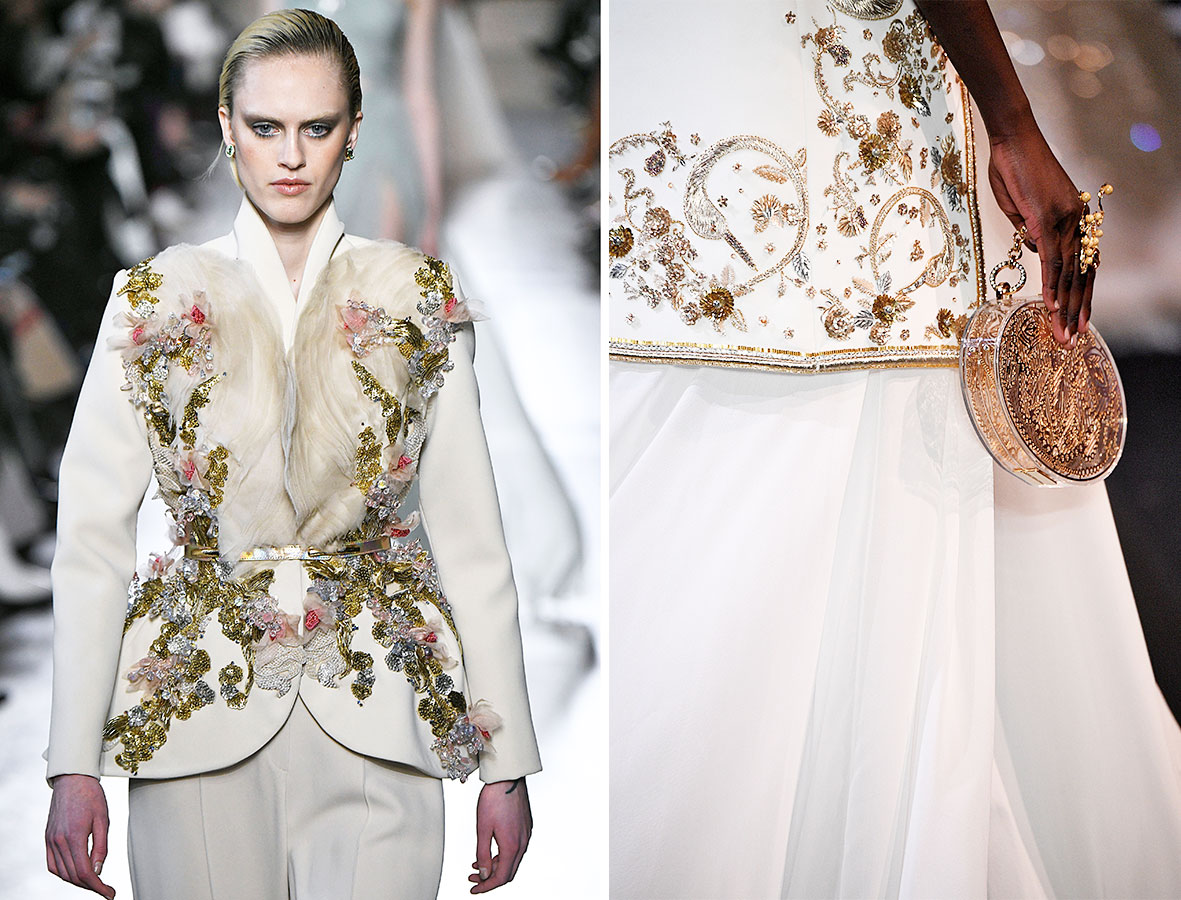 This is a contribution from the book  Schnittkonstruktion Brautmode und Event
Embroidering contours/surfaces:

The pre-drawn lines are embroidered over with pin beads with a lockstitch and short stand.
After the contours have been embroidered and reinforced in some places, the embroidery of the individual fields begins.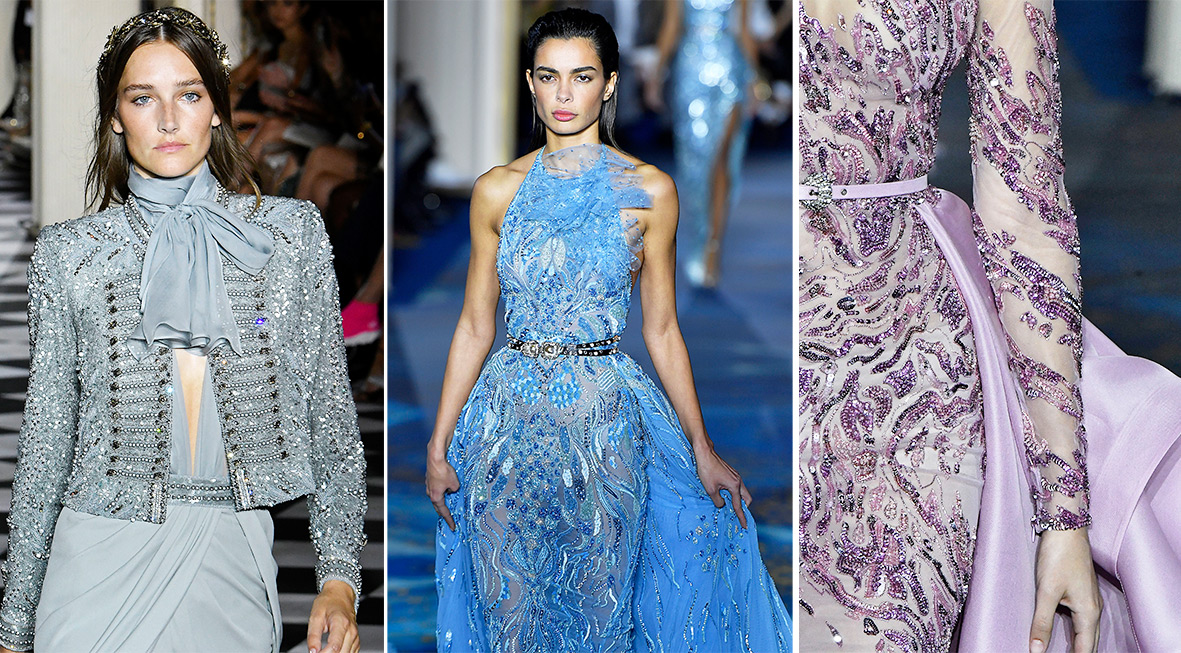 Preparation for embroidery:
When cutting out the embroidered part, the seam allowance should be calculated more generously. Underlay the cut out piece with Organza. Transfer the motif onto the fabric to be embroidered using a template. For bead embroidery you need a frame, large enough to hold the entire motif.
Field 1: Sew on crystal stones (roses) with small rocaille beads to fill the whole area.
Field 2: Prime with 6 mm wax beads, fill with 4 mm wax beads. Embroider edges and remaining gaps with 2 mm wax beads.
Field 3: Sew on glass beads slightly raised; thread on two to three beads and sew on offset with a short stitch.
Field 4: Sew on mosaic stones in a staggered position.
Field 5: Sew on drops of wax radiating from the centre.
Field6: Embroider sequins 5 mm and 4 mm with Rocaille beads tightly overlapping.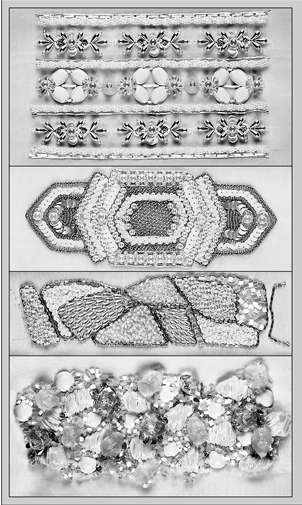 TIP: Make frequent short intermediate stitches to secure the embroidery. Sew everything with double thread. Large beads and sharp-edged stones should be punctured twice. Fill the areas so that the contours remain visible.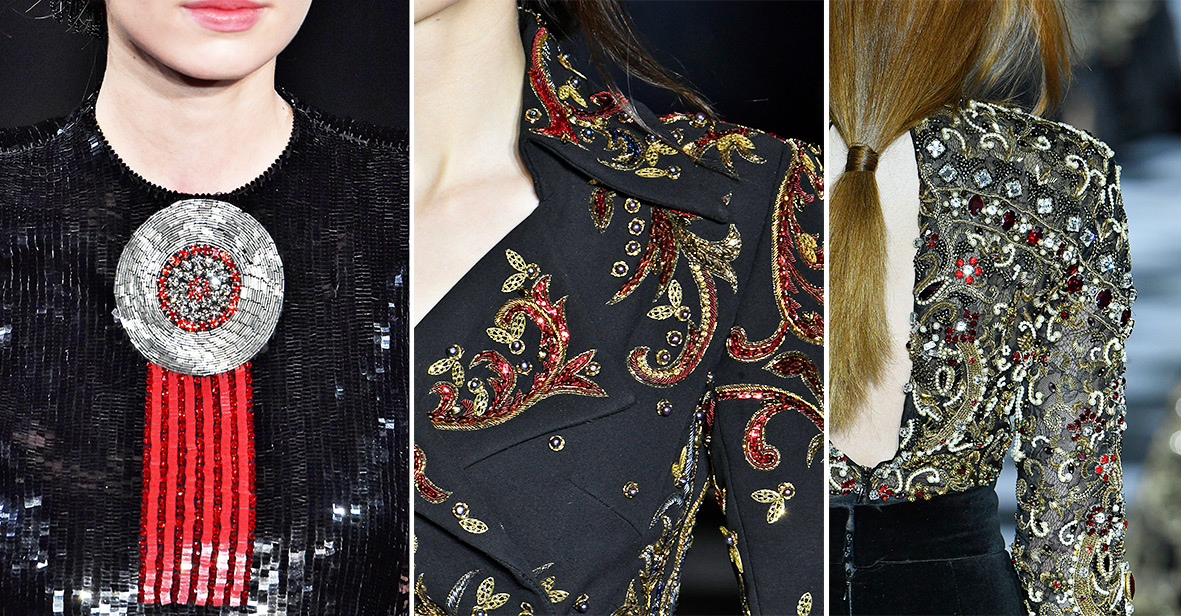 You may also be interested in