Pattern Construction Plastron Shirt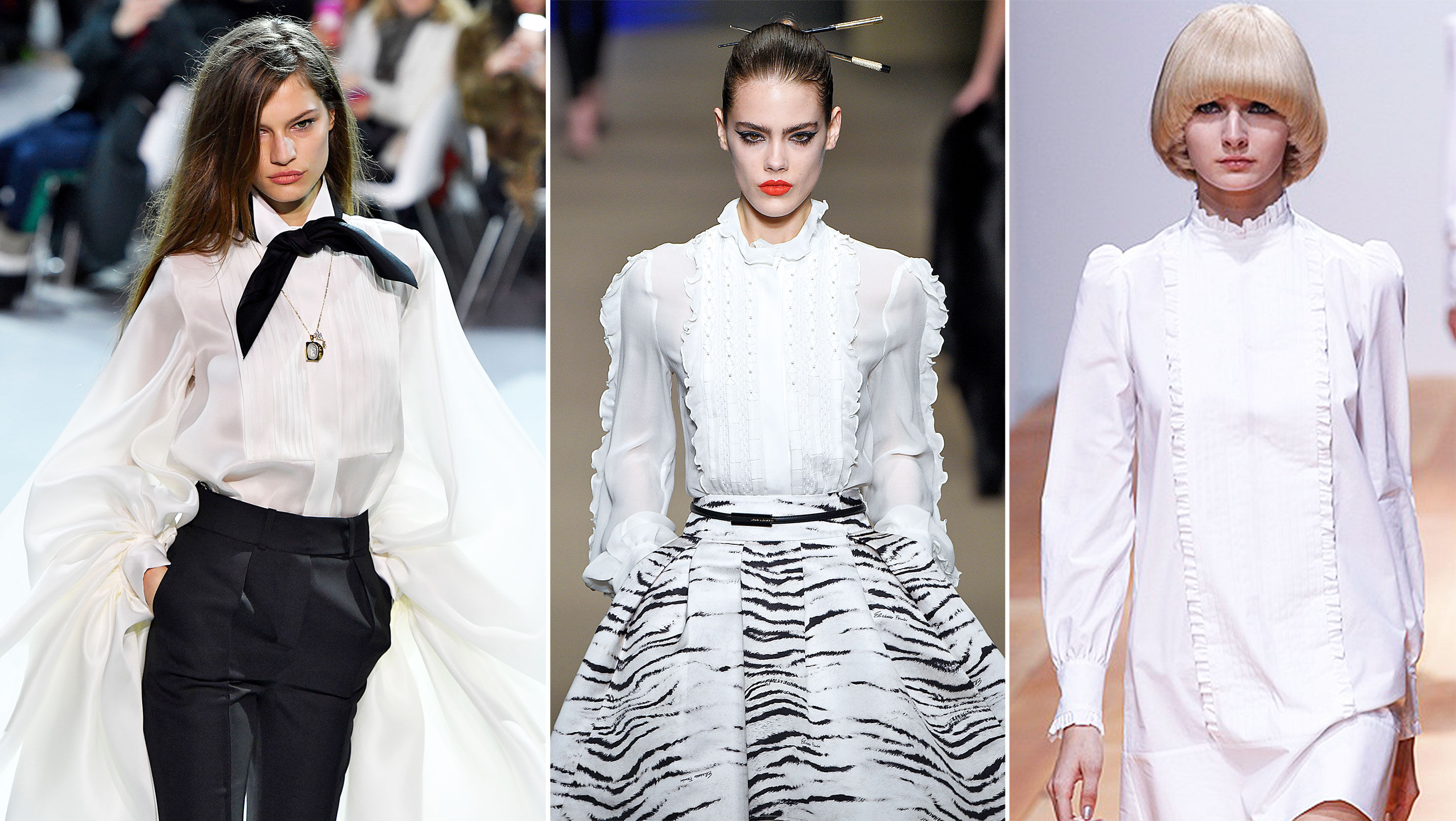 White Plastron shirts for men`s suits have always been a styling tip. Now the shirt with piping or frills on the chest has also conquered the catwalks of women's fashion.
What is a Plastron?
The Plastron (French "front shirt") is a bib, breast trim or insert on the shirt. This insert can be found on historical uniforms  and traditional costumes. Originally the Plastron is a breast-covering form of the tie which was worn by men around 1860 and is still known today as the Ascot-Tie in riding clothing.
Around 1900, a lingerie stand-up collar in women's fashion was also called a plastron. This plastron later developed into a sewn-in or sewn-on insert on blouses and dresses, in fabric with decorations (such as tucks or frills). (from Reclams Mode & Kostüm Lexikon by Ingrid Loschek). Today, the Plastron shirt can be found in men's and women's clothing.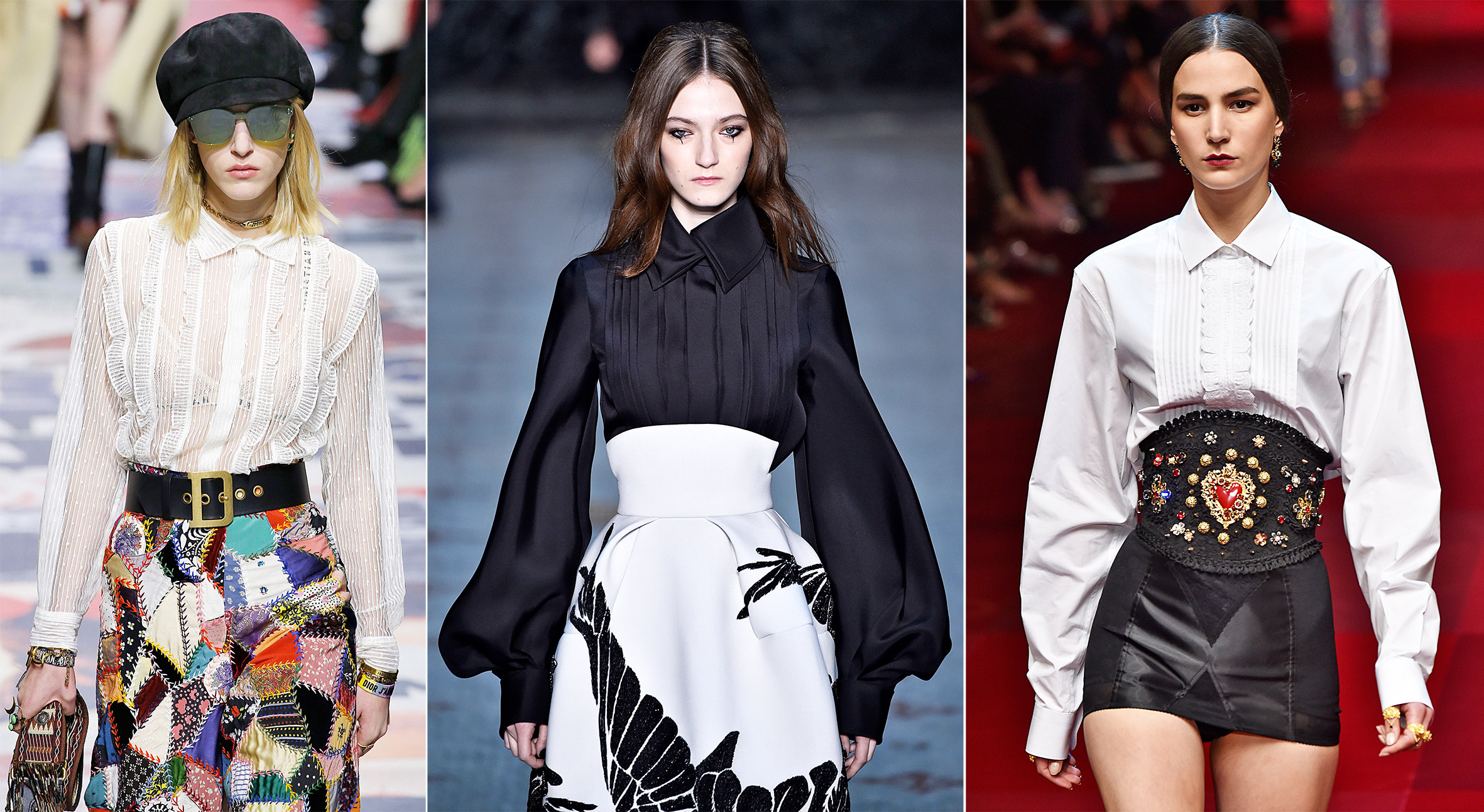 This article is an excerpt from the book Metric Patternmaking for Dresses and Blouses
PDF Download: Download M. Müller & Sohn - Book - Women - Metric Pattern Making - Dresses and Blouses
Pattern Construction Plastron Shirt with Pintucks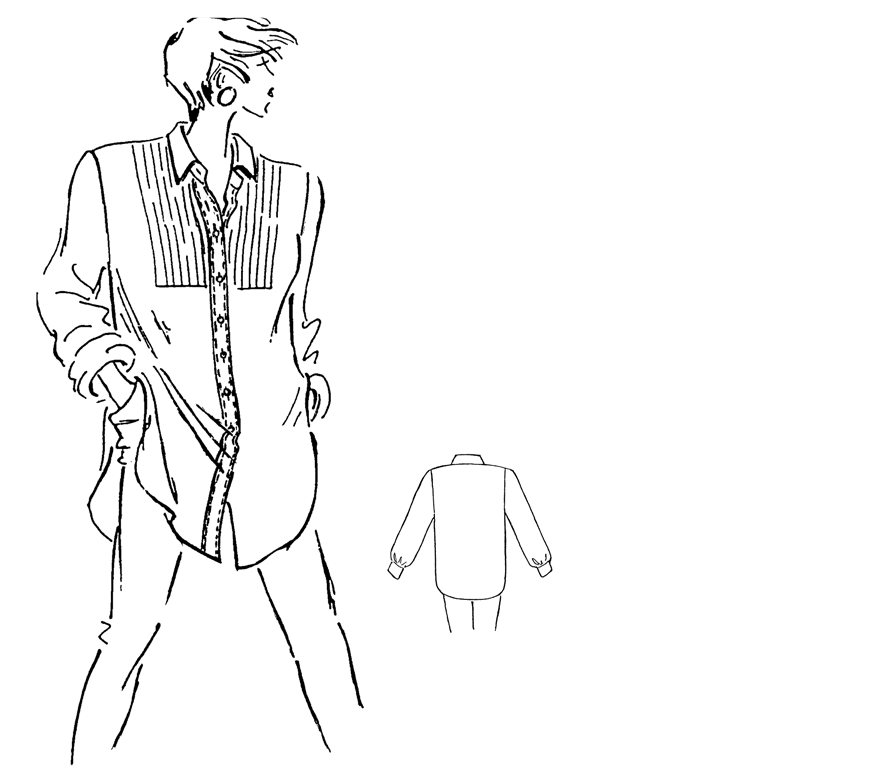 This long, loose-fitting blouse has a pleated, inserted bib, also called Plastron. Design the shape of the Plastron round, square, or pointed. The insert can have pintucks or pleats, either straight or slanted. The shirt might be worn With or without belt. The back might be cut longer than the front. Long side slits are another style element for this shirt design.
Pattern construction blouse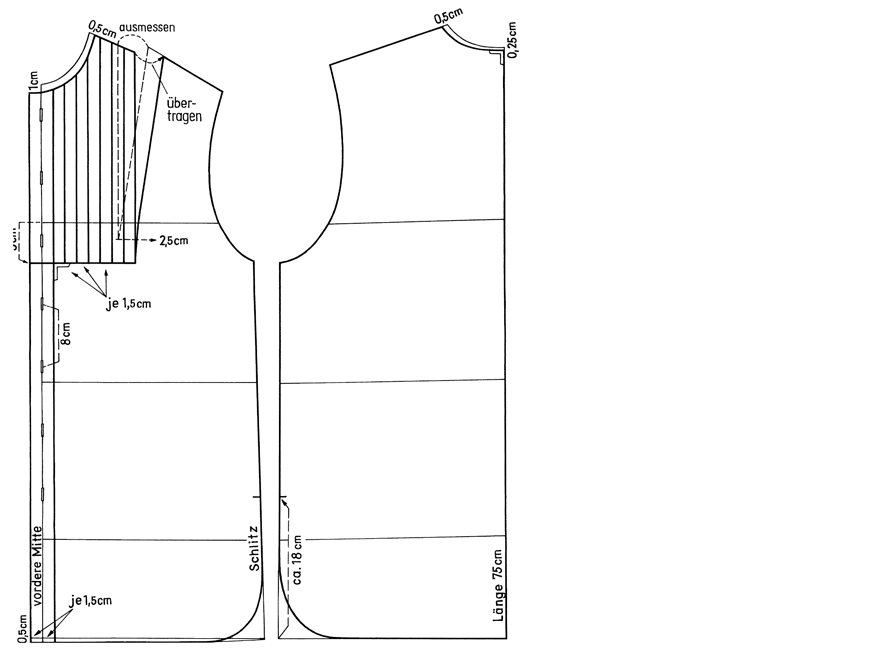 Use a loose-fitting dress block and the sleeve. Draw the Plastron shape on the front pattern and relocate the bust dart to the Plastron seam (here 2.5 cm). Add 1.5 cm overlap and draw the front placket 3 cm wide.
Pattern construction plastron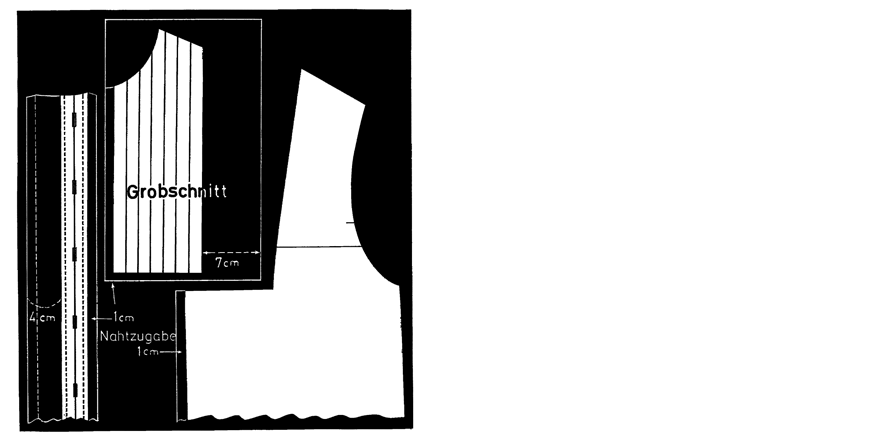 Draft a rough cut pattern for the Plastron piece with pleats. Trace a copy of the Plastron on pare and add enough width to accommodate the pleat intakes and the seam allowance (here 6 pleats with 1 cm intake plus 1 cm seam allowance = 7 cm)
Pattern construction dartless blouse with slanted pleats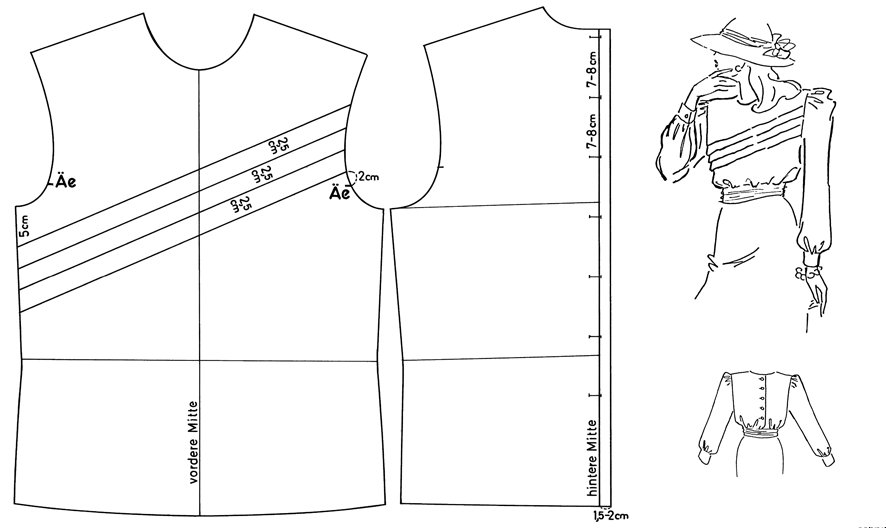 Use the dartless blouse block as a foundation for the blouse with slanted pleats. The asymmetrical pleats are drafted over the entire front pattern.
Sewing pintucks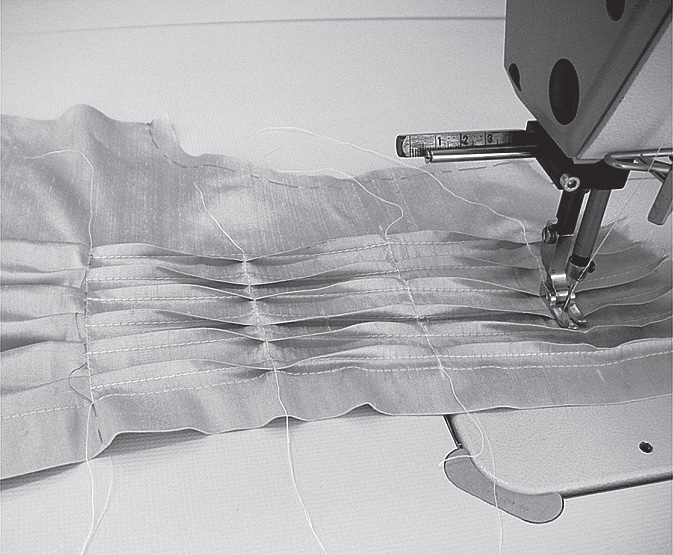 You can read how to sew the pintucks on the blouse correctly in our article > Biesen nähen
Further instructions for pattern construction and finished patterns for blouses and dresses can be found in our online shop.
You may also be interested in