Download Pattern Construction Women: Coats
Instruction for the pattern making of four coats
Sleeve with Gathered Seam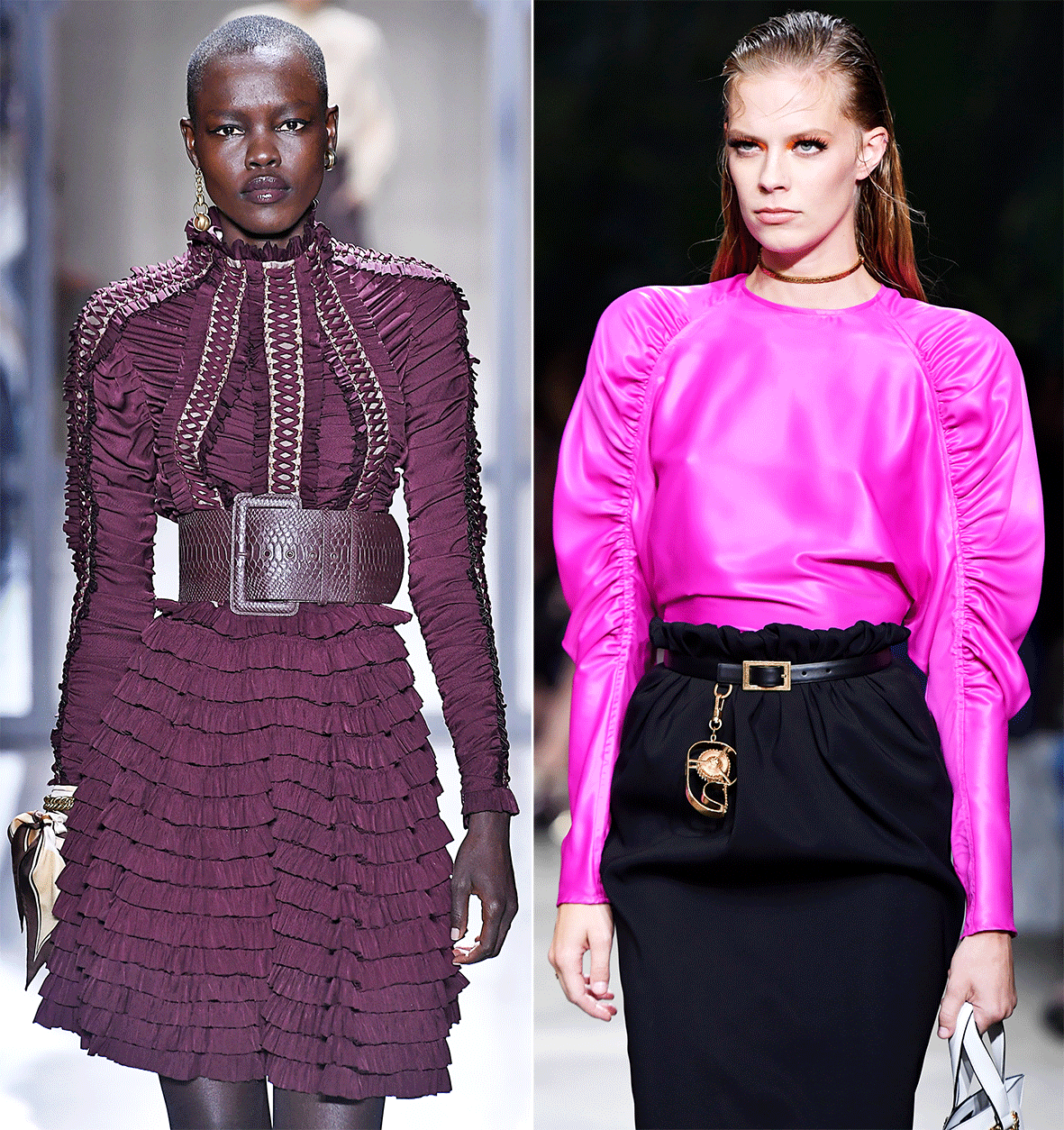 Blouses and dresses with pleats and gathers are the latest fashion trend and can be seen everywhere on the catwalks. Decent gathers on the sleeves are a sophisticated eye-catcher that give the look a casual update. In this article you will learn how to construct the gathers in a double seam sleeve.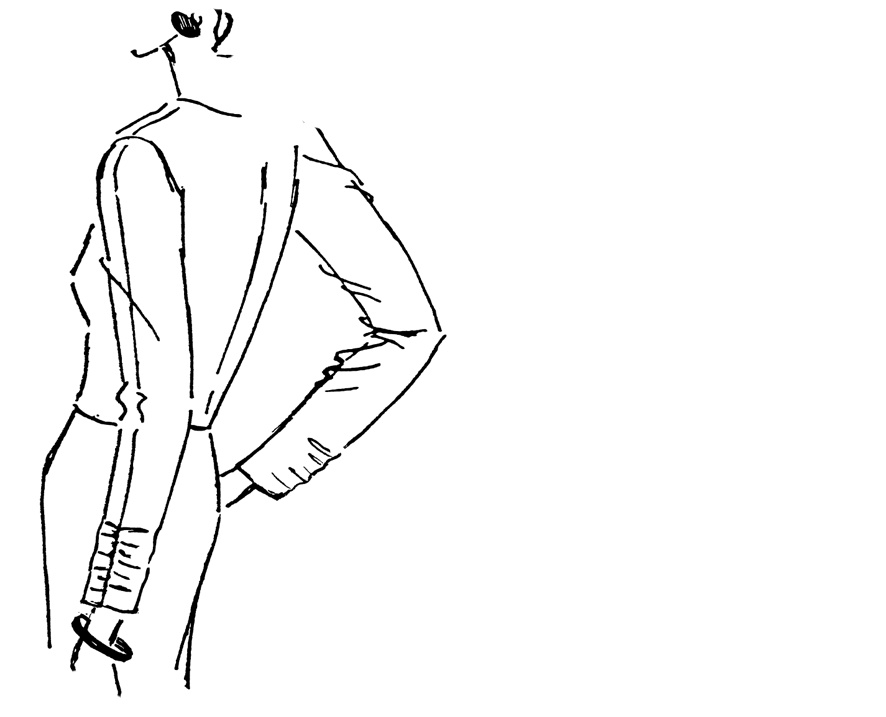 Pattern Construction for Gatherings in the Sleeve
This article is an exerpt from the book Metric Patternmaking for Dresses & Blouses.
PDF Download: Download M. Müller & Sohn - Book - Women - Metric Pattern Making - Dresses and Blouses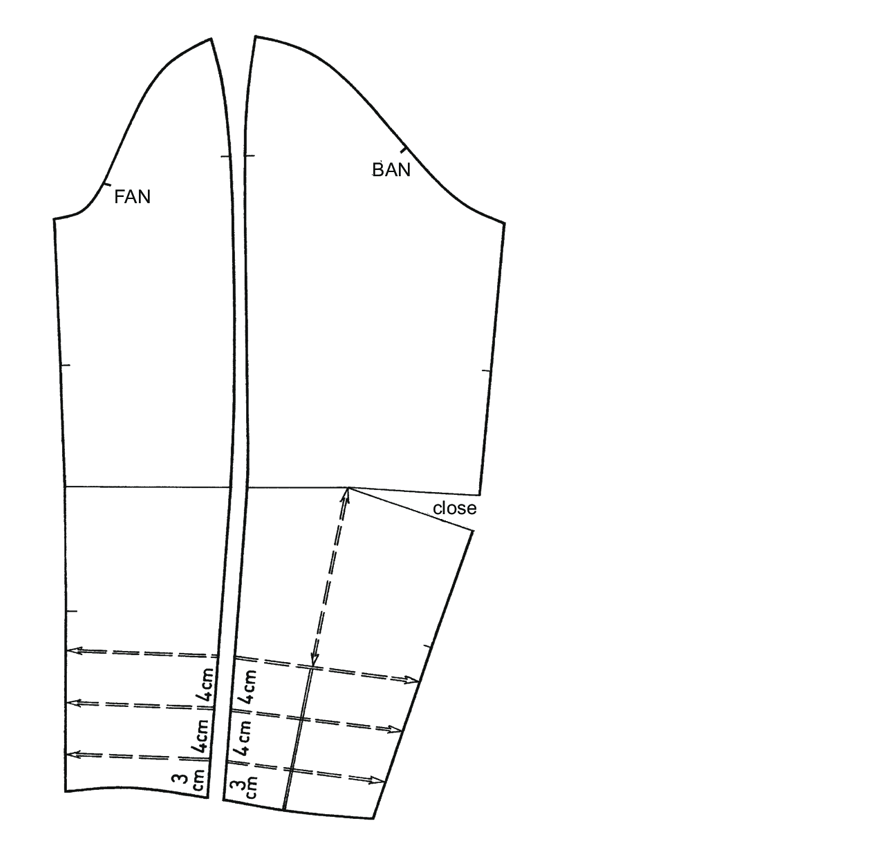 Relocate the sleeve dart to the elbow line. Draw the cutting lines as shown in the illustration.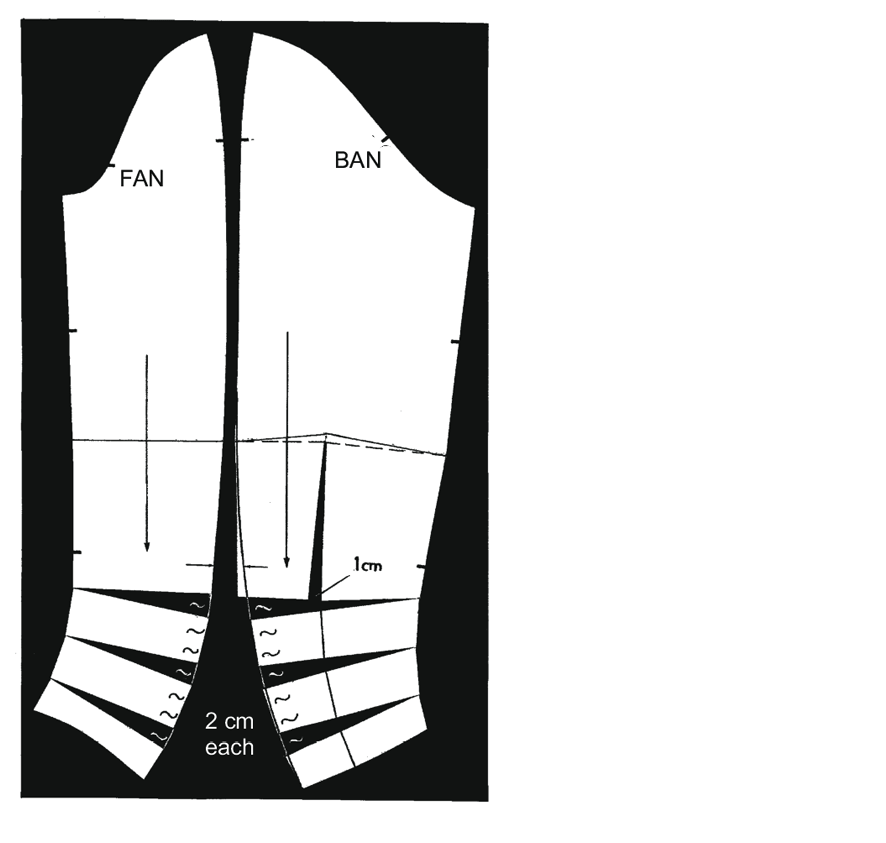 Slash and spread the sleeve pieces at least 2 cm each cutting line at the overarm seam, depending on preference and fabric. Overlap the back sleeve pieces at the dart end point to reduce the dart intake. Remove the remaining dart intake at the overarm seam. Blend the seam lines.
Two blouses in sizes 36 - 46
TOC
Pattern instructions and patterns for sewing dresses and blouses with statement sleeves can be found in our online shop.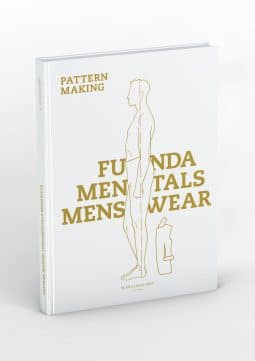 Download Book Men Fundamentals Menswear
Download: Fundamentals Menswear
You may also be interested in