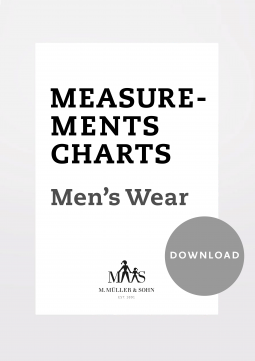 Download Men Measurement Charts
Measurement Charts for Men´s Wear
Pattern Construction of Windbreaker for Men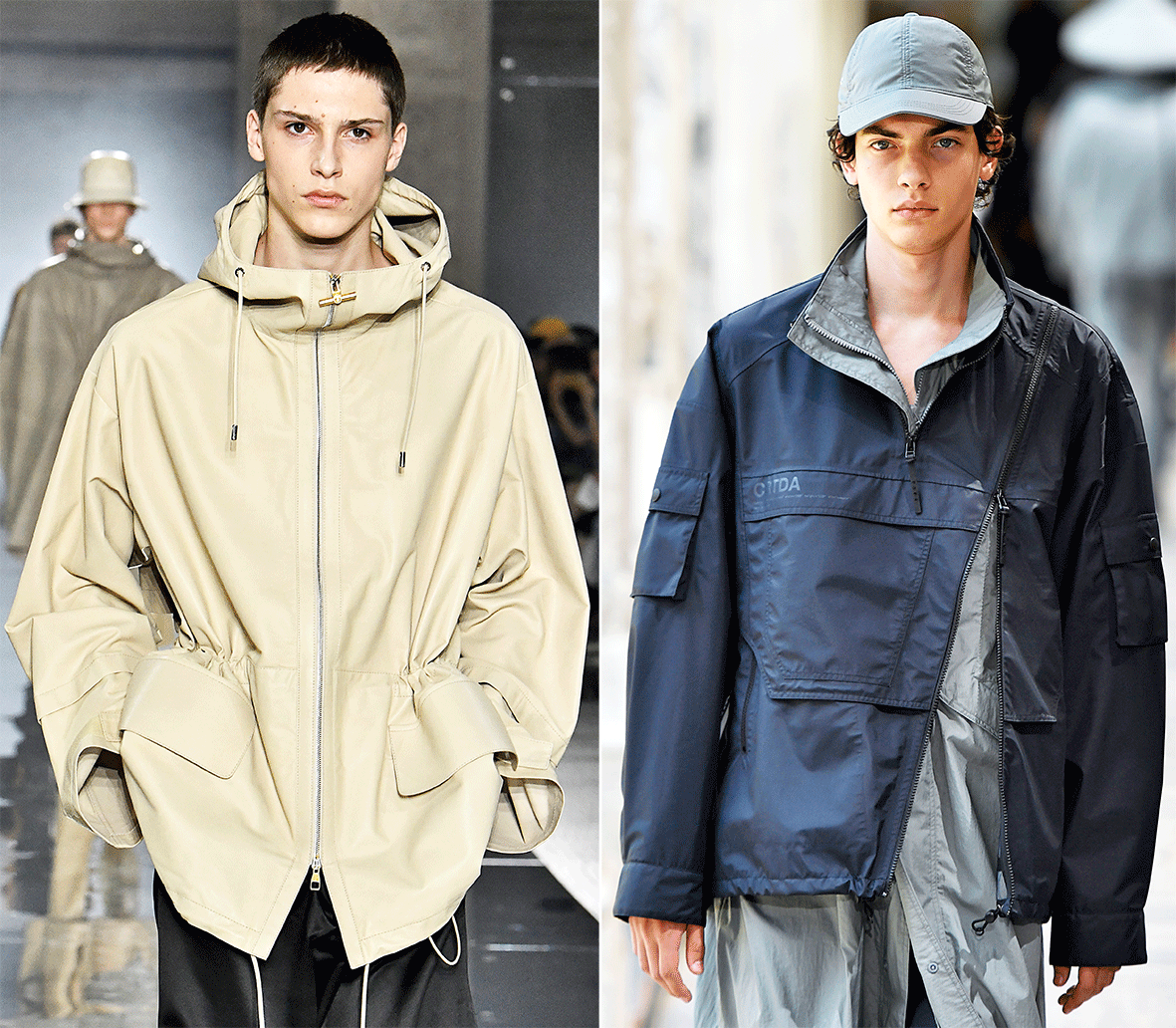 It's officially autumn and we're greeting the cold season with breathable, wind- and waterproof jackets. Whether sporty, functional with hoods and technical details or cool and oversized for a casual look windbreaker jackets resist wind, rain and protect us from unpredictable weather. The sporty models are fitted and suitable for functional materials such as softshells or water-repellent fabrics. The oversized models in colour block design are reinforced with a cotton liner and play a huge role in the young streetwear as well as the on ski slope this season.
PDF Download: Pattern Making Windbreaker for Men
Instructions for the pattern construction of four different windbreaker jackets for men.
TOC
Pattern Construction for Windbreaker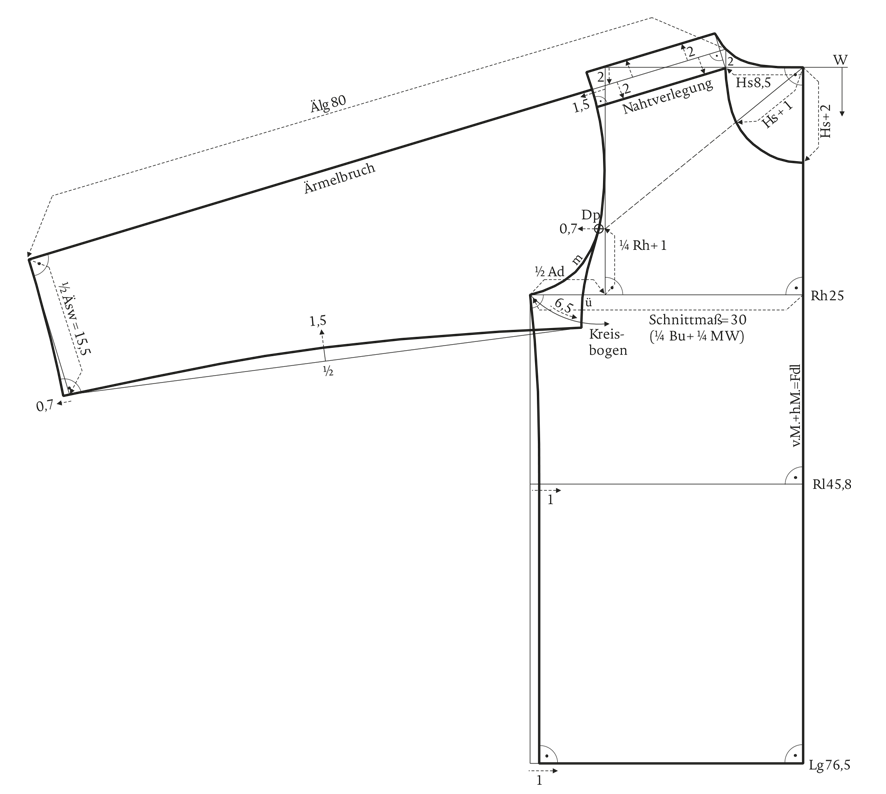 Front and back pattern are drafted in one. The patterns are identical except for the neckline and the shoulder position. The sleeve is combined with the bodice when drafting. The measurement chart is designed for a regular width. Additions for larger models can be varied. You will find the complete instructions for the pattern construction of the basic pattern block for the Windbreaker for men in the e-dossier Pattern Making Windbreaker. Also in the E-Dossier: hooded jacket with zippers, asymmetrical hooded jacket, basic pattern block for a oversized jacket, retro anorak, oversized ski jacket. Two of this jackets can also be drafted as a pullover jacket.
Hooded Windbreaker Jacket with two Zippers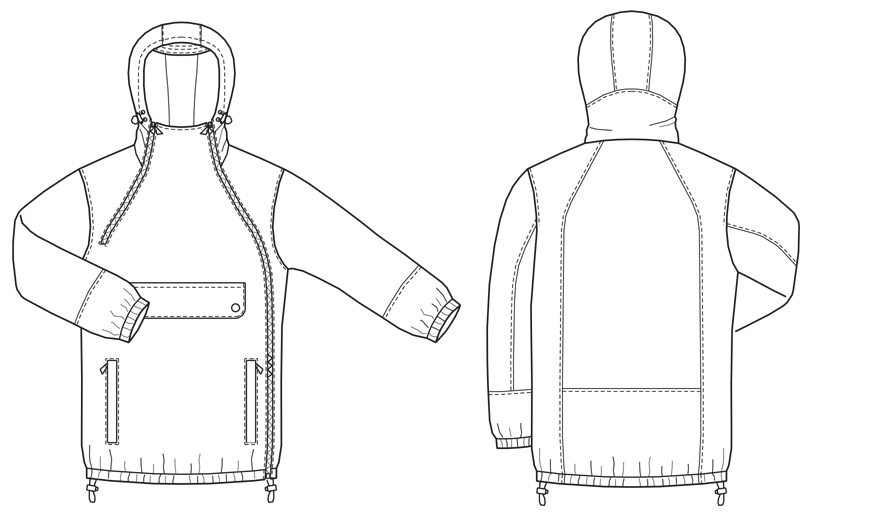 Asymmetrical Windbreaker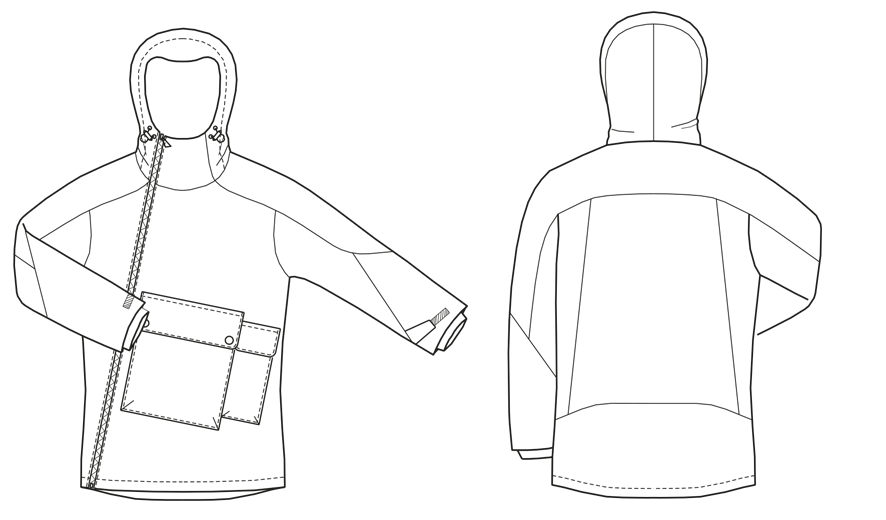 Retro Anorak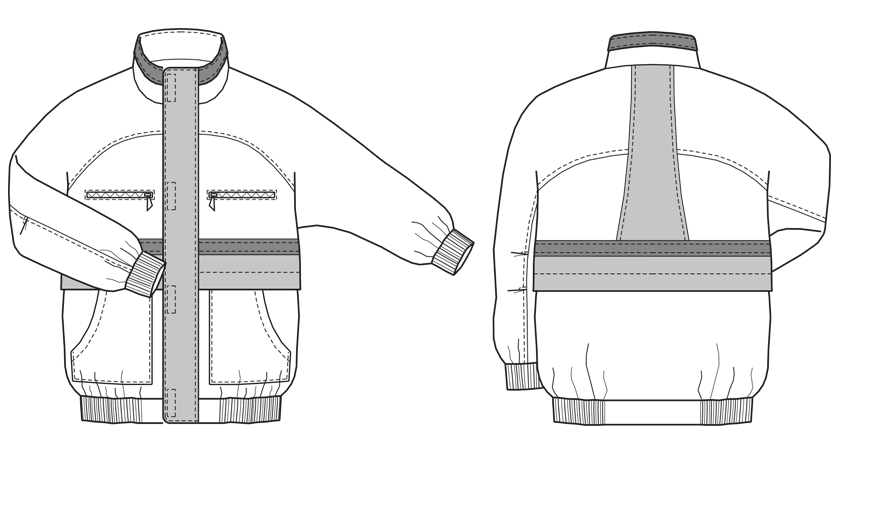 Oversized Ski Jacket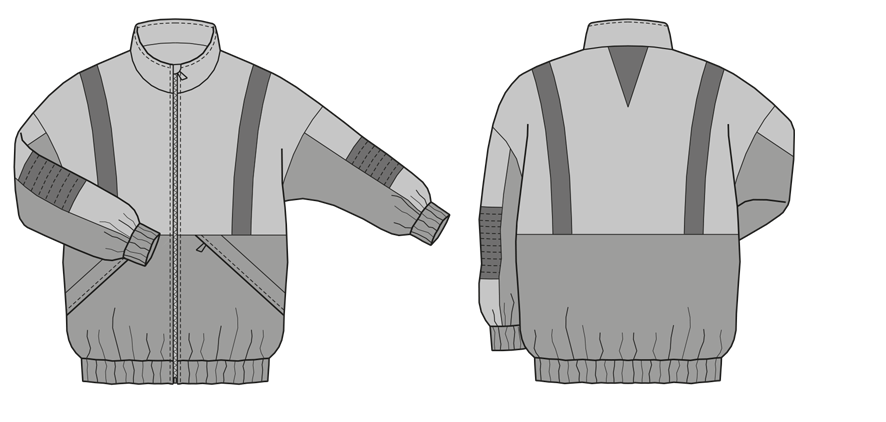 PDF Download: Patternmaking Techniques Jeans-Basics for Men
instructions for the pattern construction
TOC
Many more pattern instructions and patterns for sewing jackets can be found in our online shop.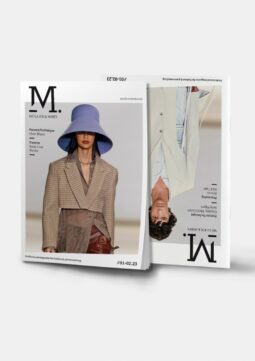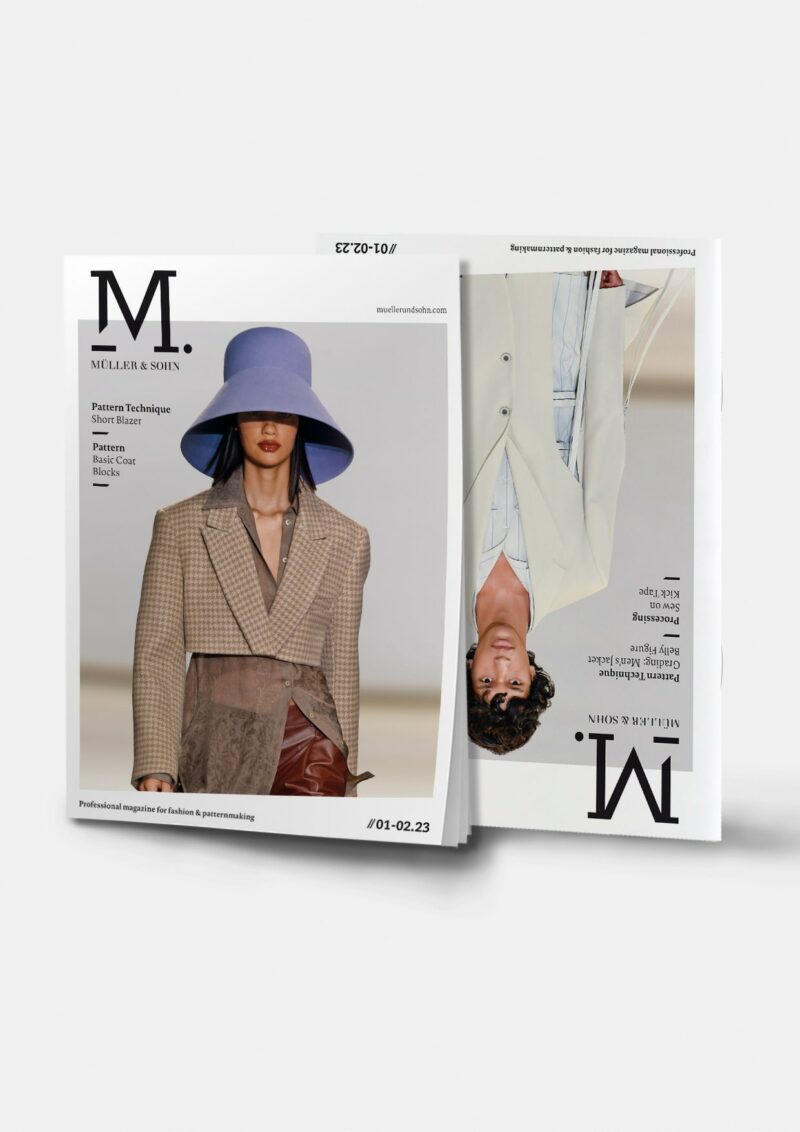 M. Müller & Sohn Magazine 01-02.2023
Professional Magazine for Fashion and Pattern Making // Short Blazer // Grading a Bellyfigure Jacket // Kick Tape // Men's Shirt // Pattern Coat
You may also be interested in