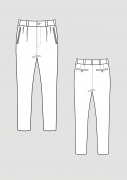 Pattern Slim Fit Trousers Basic Block
In sizes 46 to 56.
Patch Pocket with Inner Lining Bag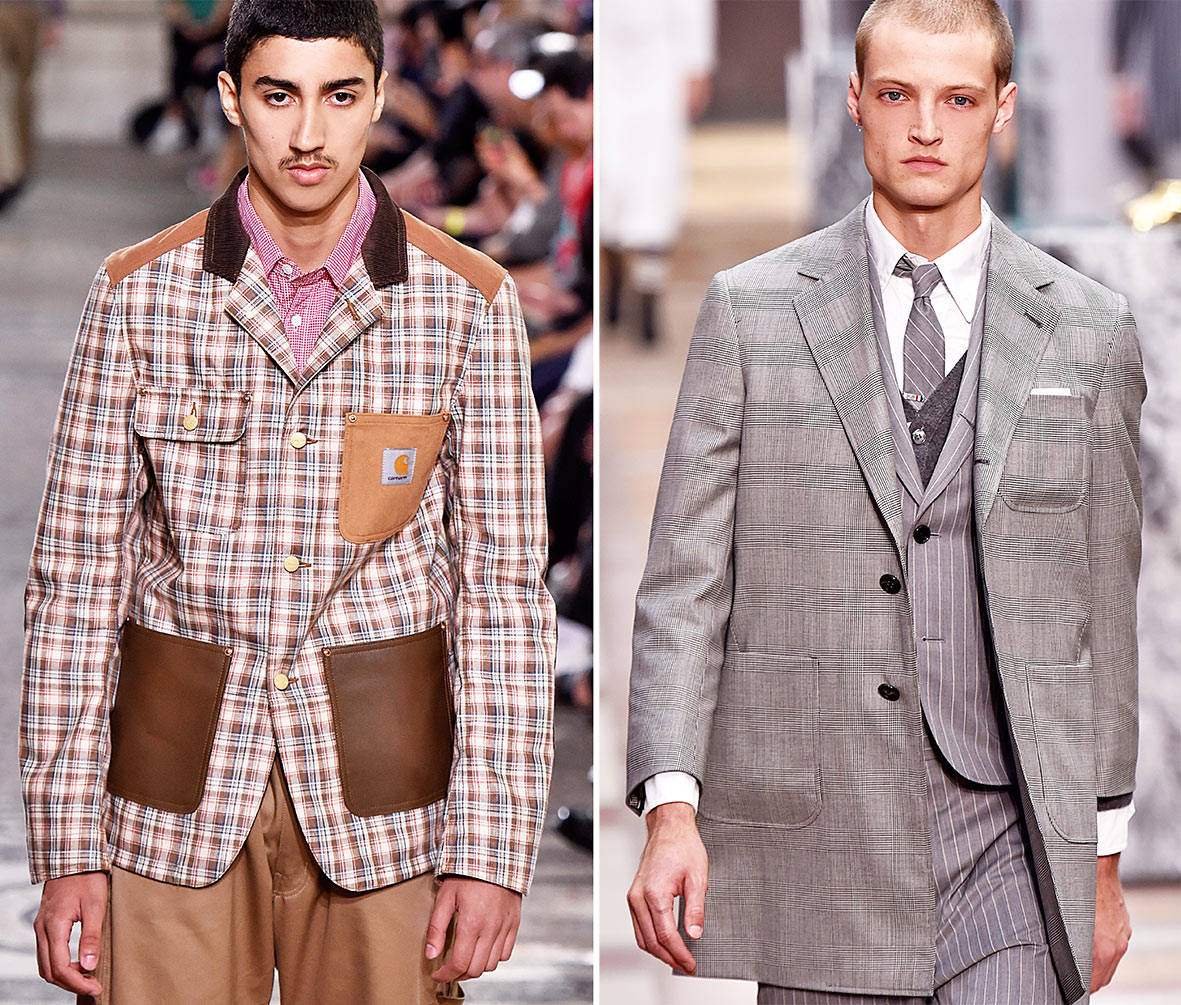 This article is an excerpt from Herren-Rundschau 5/2017.
Instruction: Tailoring of a Patch Pocket with Inner Lining Bag
The patch pocket has an inside pocket bag and is sewn onto the jacket front with the sewing machine. The separate pocket bag hangs through the pocket opening to the inside of the jacket. The inside pocket bag prevents bulging pockets and a very flat feel. Sewing this style of patch pocket is more difficult and requires some practice. The pocket position must be very carefully marked and sewn especially for plaid fabrics. Sewing is also challenging because at the end, the presser foot is placed inside in the pocket. The pocket opening must be placed and cut correctly, not too high, since otherwise you can see the pocket lining but also not too low. 4 cm distance gives a finished distance of approximately 3 cm (less 1 cm the seam allowances).
Front panel and side panel with basting stitches to mark the hem, waist, dart, pockets and allowances for a tailored jacket. Sew the bust dart and the sideseam. Close the pocket opening with fusible interfacing.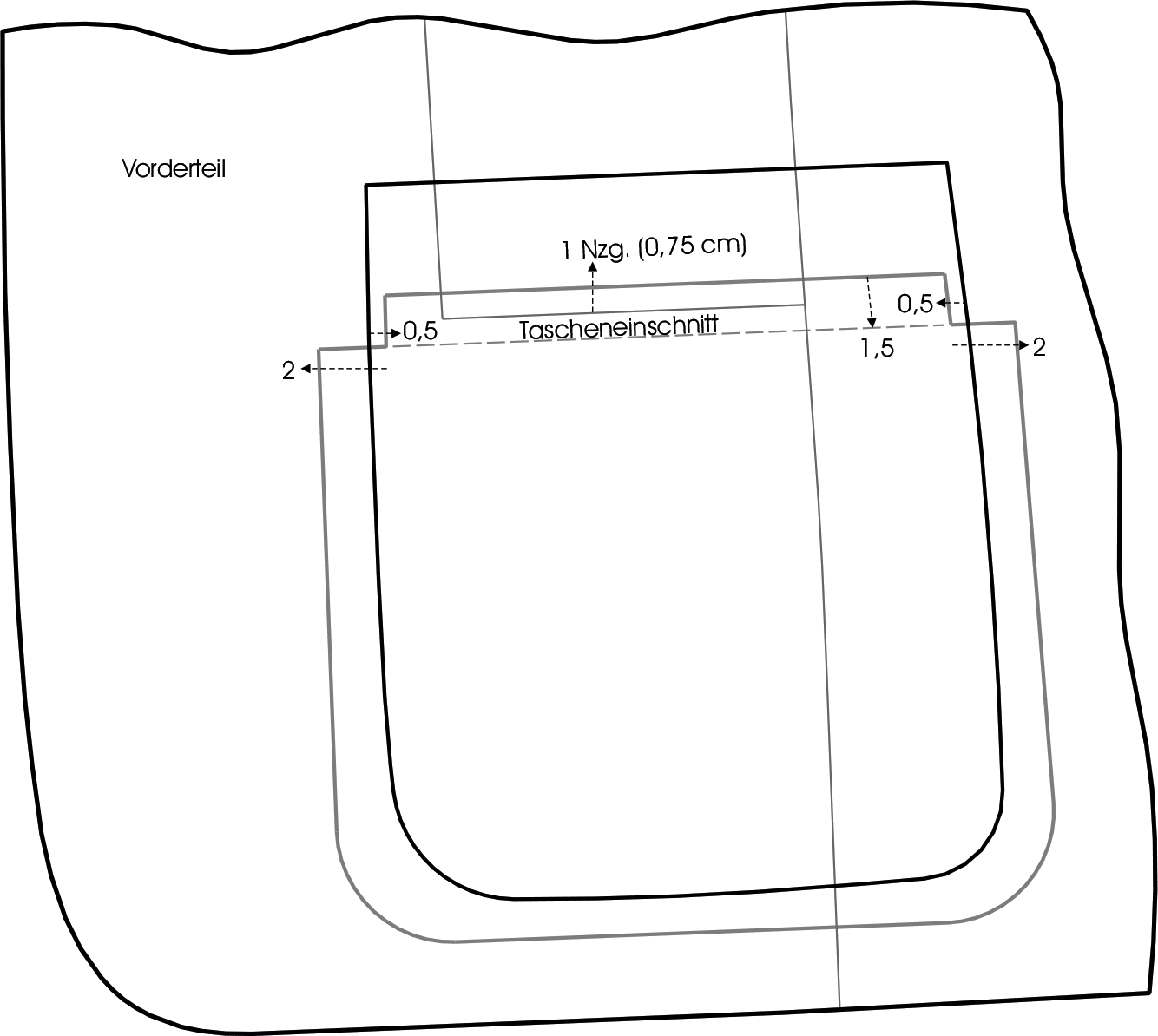 Mark the pocket bag 0.75 cm above the pocket opening. At the sides, draw the pocket bag 0.5 cm smaller than the finished patch pocket to fit through the opening. Draw the pocket bag 2 cm larger at the bottom to have enough room to close the pocket bag.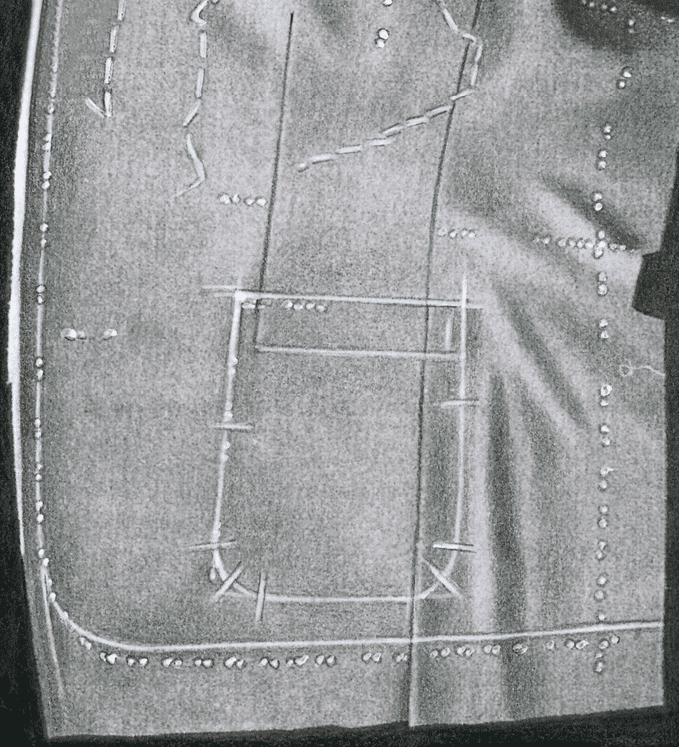 Front and side panel after the second fitting with the marked pocket position.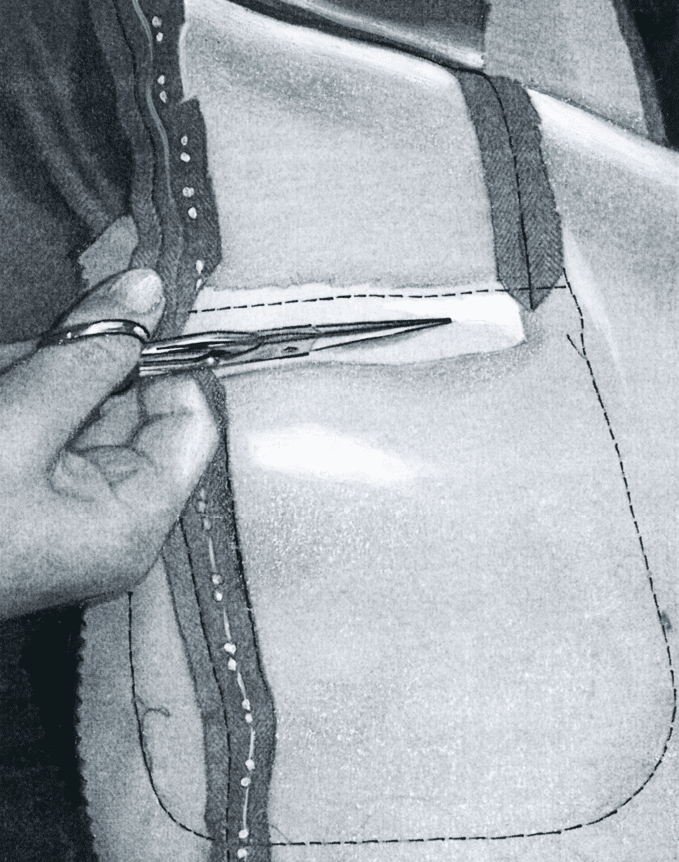 You can find the complete article in the Herren-Rundschau 5.2017 . The magazine is available for download and can be ordered with a english translation from our customer service: kundenservice@ebnermedia.de
PDF Download: Pattern Making Suit Jackets for Men
In this e-dossier you find instructions for the pattern construction of five different suit jackets for men.
TOC
You will find many more pattern instructions and patterns for sewing men's clothing in our online shop.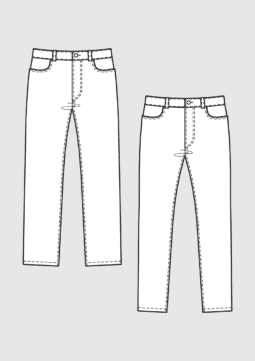 M. Müller & Sohn - Schnittmuster - HAKA - Jeanshosen
In European Sizes 46 – 56. Printed pattern sheet or PDF download (depending on purchasing option).
You may also be interested in