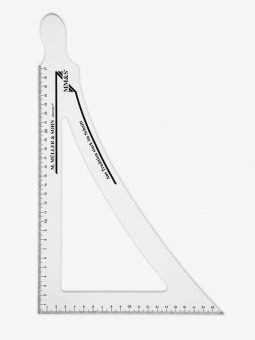 Zubehör Schneiderwinkel - kleine Form - Acryl
Small Tailor´s Square (27cm long, 20cm wide)
Men's tailor as UNESCO Cultural Heritage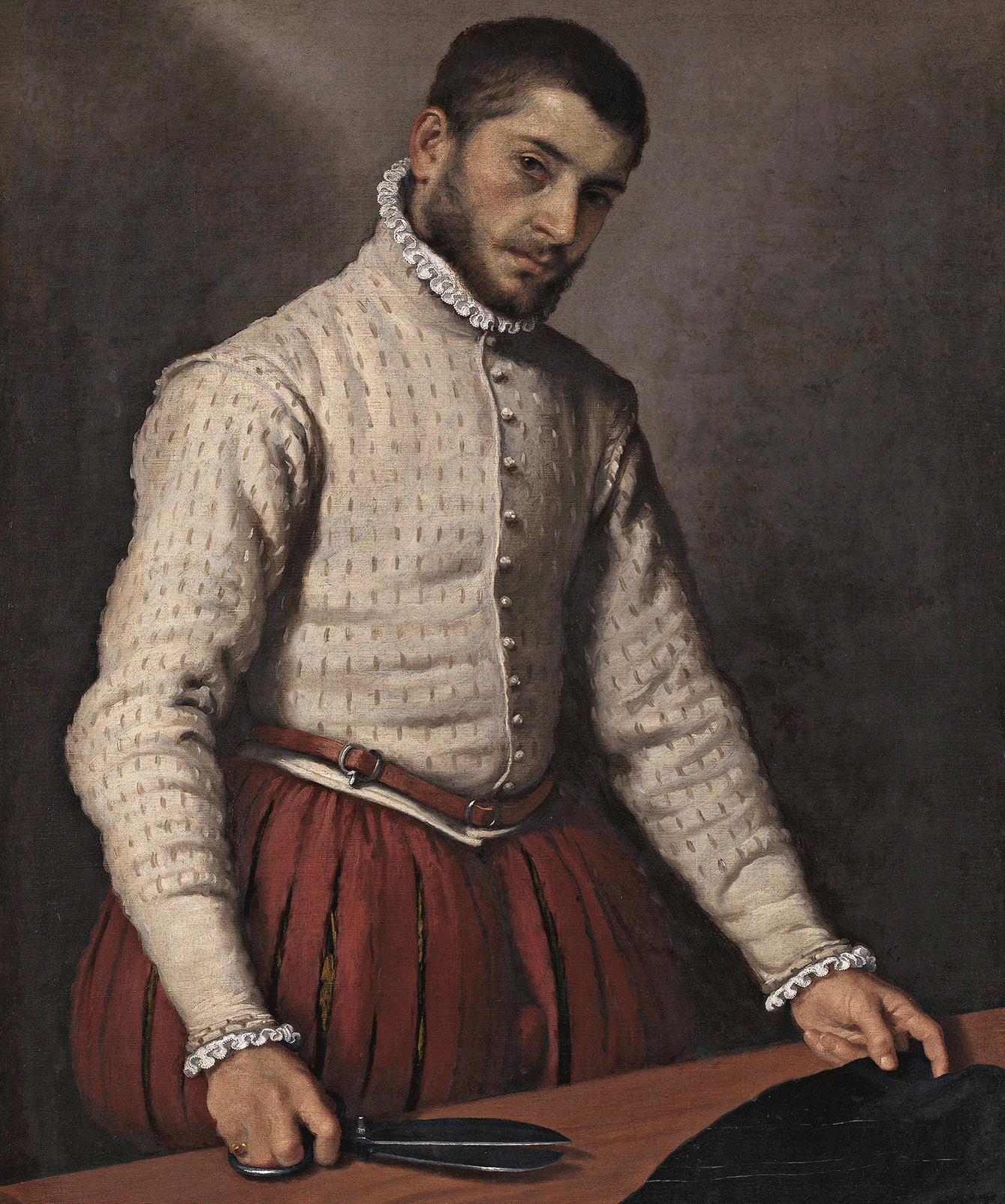 Falconry, charcoal burning, braiding and turnery – they all are on the UNESCO list of »Intangible Cultural Heritage in Germany«. Will the profession of men's tailoring soon be part of the UNESCO cultural heritage?
If the »Herrenschneider« could make this decision, it could happen in about two years from now. That's how long the national application procedure takes, with which »Die Herrenschneider« want to achieve recognition of their profession as a cultural-creating and preserving craft by UNESCO. The background for this initiative is the intention to bring back the origin of terms originally associated with the craft of custom tailoring, such as »made to measure«, »men's tailor« etc., and to give them back the value they deserve. In other words, to stand out clearly and unambiguously from both made-to-measure clothing and the practice of »made-tomeasure«, which basically uses this term to make an imposture.
M. Müller & Sohn One-Year Subscription Digital
Discover M. Müller & Sohn Magazine as a digital edition on your smartphone, tablet and desktop computer.
TOC
Appreciation of traditional knowledge and skills
»With the application for the Intangible Cultural Heritage in Germany we want to emphasize our craftsmanship and the cultural history behind it«, says Sandro Dühnforth, founding member of »Die Herrenschneider«. »We have the great hope, if we are successful with the entry in the UNESCO list, that the profession of men's tailor with has more than thousand years of history and the professional title »Herrenschneider« could become a term worthy of protection. We would like to inform our customers and all interested parties: Real custom-tailoring is inconceivable without a long process of qualification, both in terms of the historical development of the craft and in terms of practical craft knowledge and the skills that a men's tailor must acquire in order to exercise the profession.«
Max Raabe as figurehead
The application of the »Herrenschneider« to the immaterial cultural heritage has found prominent supporters: Prof. Otto C. J. Niemann, author of numerous texts and books, among others on the history of the development of tailoring trade and on the cultural and technical history of tailoring, as well as the New York blogger and author Juhn Maing, who, after his research on the history of tailoring in Sicily, is now focusing on custom tailoring in Germany. Max Raabe, artist and art figure, could be won as a visible »figurehead« for what men's tailoring stands for. »We wanted to show that without men's tailoring, without tailor-made suits and tuxedos, literary, theatrical or film characters could not have been drawn and characterized the way we have, so to speak, bear in mind. Just think of »The Great Gatsby«, James Bond or the elegant dandies in the comedies of Oscar Wilde. In our application, we therefore wanted to show an artist and art figure in a tailor-made suit: Max Raabe immediately said yes and sent a picture. That was great!«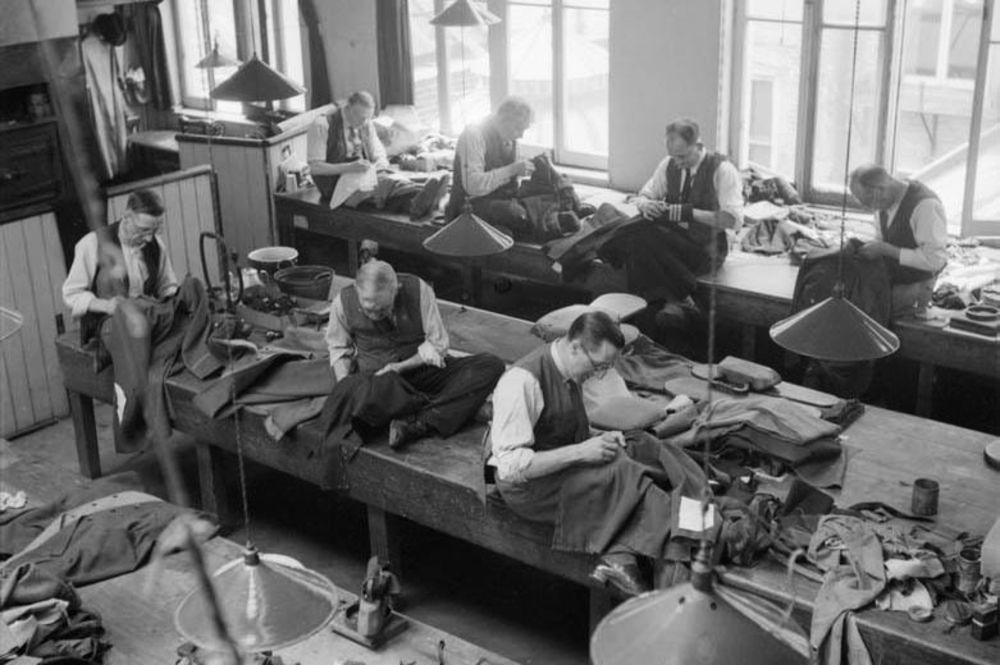 In sync with the Savile Row
At about the same time as the application of »Die Herrenschneider«, the »Savile Row Bespoke Association« in England also submitted an application for an entry in the UNESCO list. »That fits very well« says Sandro Dühnforth, »because if we both succeed getting into the race, there might even be a chance of making it onto the international list of intangible cultural heritage. But those are still dreams of the future. First of all, we have to be successful here in Germany.« And if that doesn't work? »Then, of course, we'll continue« is the spontaneous answer. »The information we have gathered and the contacts we have made alone are worth their weight in gold. Furthermore, I think there is a realistic chance that we will at least be included in the nationwide selection list and thus have a good opportunity to go public and attract more attention to our craft, what is most important to us.«
The quality seal
Another project of »Die Herrenschneider« also aims to distinguish made-to-measure clothing as a cultural asset of craftsmanship. It is a seal of quality that defines tailormade craftsmanship in the sense of »Die Herrenschneider« with five quality criteria and thus aims to establish this label as a promise of quality. One of the quality criteria is »recognized men's tailor« – a somewhat blurred formulation – Sandro Dühnforth specifies: »It is important to us that the practical exercise of the profession, in fact can clearly be defined as a men's tailor. This is what we mean with »approved« – approved by colleagues and recognized by customers, as men's tailor. We did not want to restrict this further. On the one hand, the profession of men's tailor has an independent occupational title which has actually not existed at all since the reorganization of the Register of Craftsmen. On the other hand, colleagues from abroad come to us who have not completed a classic German tailoring training course, because there it does not exist at all, but they can demonstrate many years of experience and excellent know-how. This is one of the reasons why this issue is formulated so openly.«
PDF Download: Download Book Men Fundamentals Menswear
Surrender to the minimum training allowance?
However, one criterion is completely missing from the quality seal, a point that got lot of emphasis when »Die Herrenschneider« was founded a good year ago: the training of young tailors as a genuine task of the companies. A »rebirth« of the men's tailoring trade, which was expressly set as a goal, will not be possible without training. So why the omission of this central point? Surrender to the minimum training allowance? »Many colleagues have made it clear to us that training is no longer financially viable for them under the new conditions« argues Sandro Dühnforth. »So we are facing the dilemma of not being able to accept new members if they do not train, even if they would be a great asset to us. This would also call into question our central point of »rebirth« of the men's tailoring trade. On the other hand, we have to ensure high-quality training in any case. So the question arises: How can we provide such training – in whatever form – and at the same time relieve the companies? One option would be to set up a »Herrenschneider Academy«, which is currently still a project for the future that needs to be thoroughly thought through. At the moment, we are pleased that we have been able to welcome five new members since the foundation of »Die Herrenschneider«, further applications for membership are currently on the table. I think this growth rate is quite presentable considering the number of still existing men's tailor companies in Germany.«
The Intangible Cultural heritage of UNESCO in Germany
The nationwide directory of the Intangible Cultural Heritage illustrates by examples, which cultural traditions and forms of expression were and still are practised and passed on in Germany. The cultural forms included in the directory and their bearers stand for the creativity, innovative spirit and knowledge of our society. The Intangible Cultural Heritage List honors creative cultural forms and their precious experience. This attention should lead to the preservation, continuation and dynamic development of traditions which are practiced today in Germany by groups and communities. To get on the list, each federal state makes a preliminary selection and can forward up to four applications to the Standing Conference of Ministers of Education and Cultural Affairs. The nationwide list of proposals is reviewed and evaluated by a committee of experts at the German Commission for UNESCO. The Standing Conference of Ministers of Education and Cultural Affairs and the Federal Government Commissioner for Culture and the Media finally confirm the selection recommendations of the expert committee at the end of the process.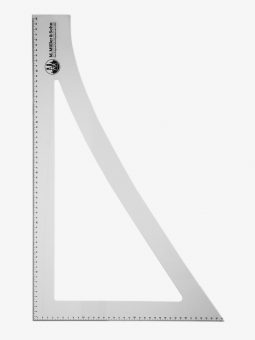 Zubehör Schneiderwinkel - große Form - Acryl
Large Tailor´s Square
You may also be interested in