Pattern Construction of a Shirt for Boys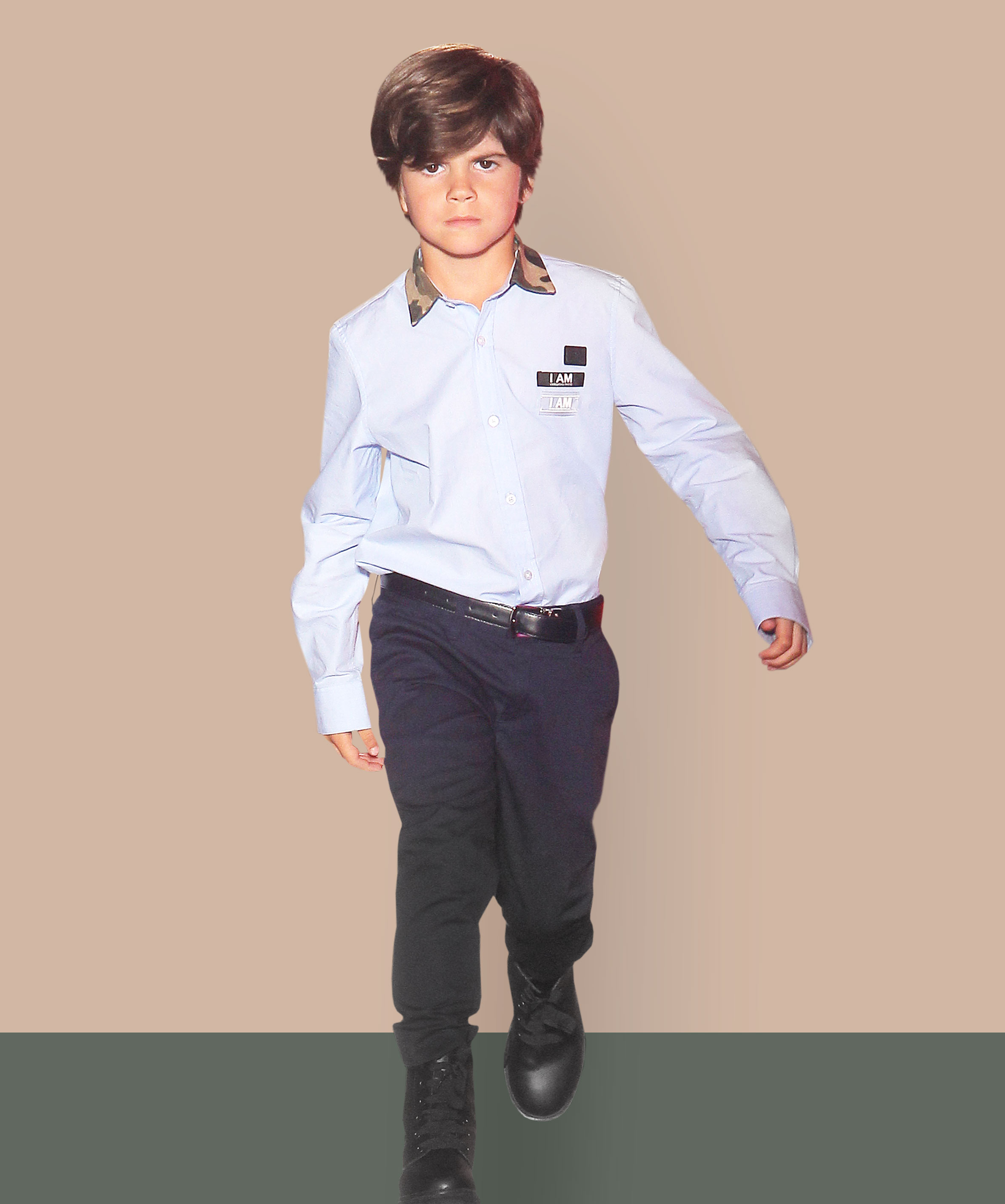 In this article we show how to construct the pattern for a children's shirt. This article is an excerpt from the book KOB Schnittkonstruktion. In this book you will find a construction for the basic cut of a shirt, as well as the pattern construction for a festive suit with vest for boys and many other pattern constructions for children's clothing.
Pattern Making of a Shirt for Boys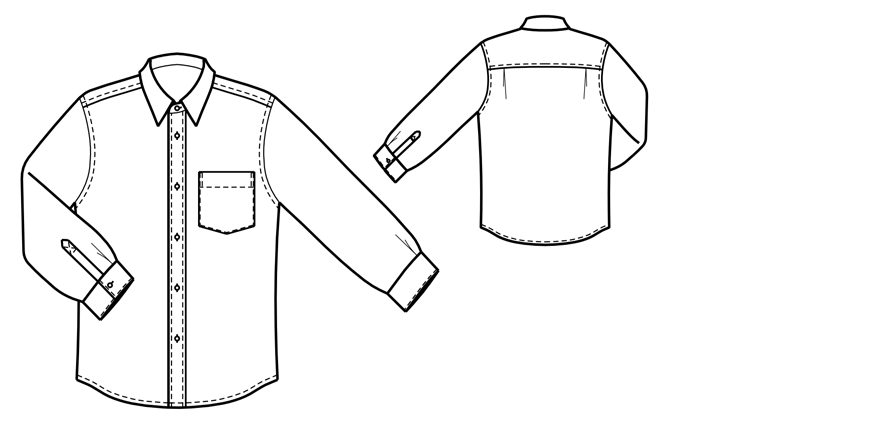 1 Model Cut Shirt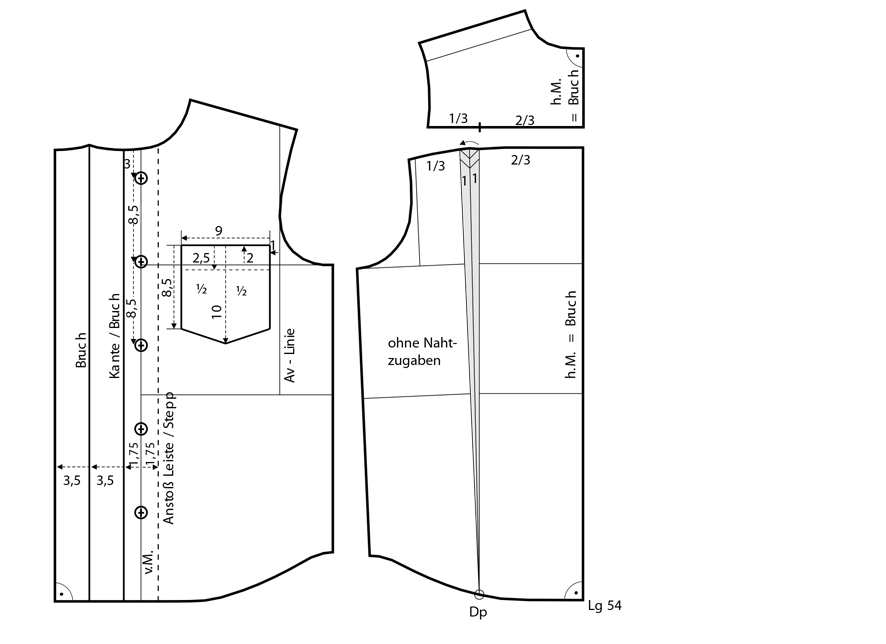 Mark the position for the pleat on the yoke line as indicated in the pattern and draw a straight line from this point to the hem (= Dp). From the intersection point at the hem, turn up the desired pleat depth at the yoke seam, here a total of 2 cm. Add an overlap of 1.75 cm at the centre front for a 3.5 cm wide button placket. Remove the same width to the back to mark the facing line. Mark the 3.5 cm wide turn-up twice at the overlap. For the top finish, mirror neck holes to respective lines. Mark button positions and construct patch pocket as indicated in drawing. The yarn path runs parallel to the front edge, at the yoke and in the back along the break at the centre back. The sleeve construction is not shown, the sleeve and cuff are taken from the basic cut, the thread path here runs along the centre line.
2 Collar

On a horizontal baseline, measure the neck width and angle upwards at the centre front and centre back. At the centre back, first measure 0.7 cm for the bar shape, then the bar width with 3 cm up. Then set 1.2 cm for the curve of the turn-down collar and the collar width with 3.7 cm up. Draw short angled lines from all points to the left. Set 1.75 cm overlap at the centre front, angle and measure 1.4 cm up for the bar shape. Draw the attachment line over 1/4 point on the baseline. Draw the centre front at an angle to the attachment line with a width of 2.7 cm and finish drawing the bar. From the centre front at the bar, mark the width of the turn-down collar vertically upwards and finish the collar. Indicate the buttonhole position on the centre front of the bar. Check the length of the neckline and adjust at the centre back if necessary.
Pattern blouson jacket for children
The pattern sheet contains two blouson jackets for children in sizes 98-140.
TOC
You can find many more cutting instructions and ready-made patterns for sewing children's clothes in our onlineshop.