Historical dresses from the end of the 19th century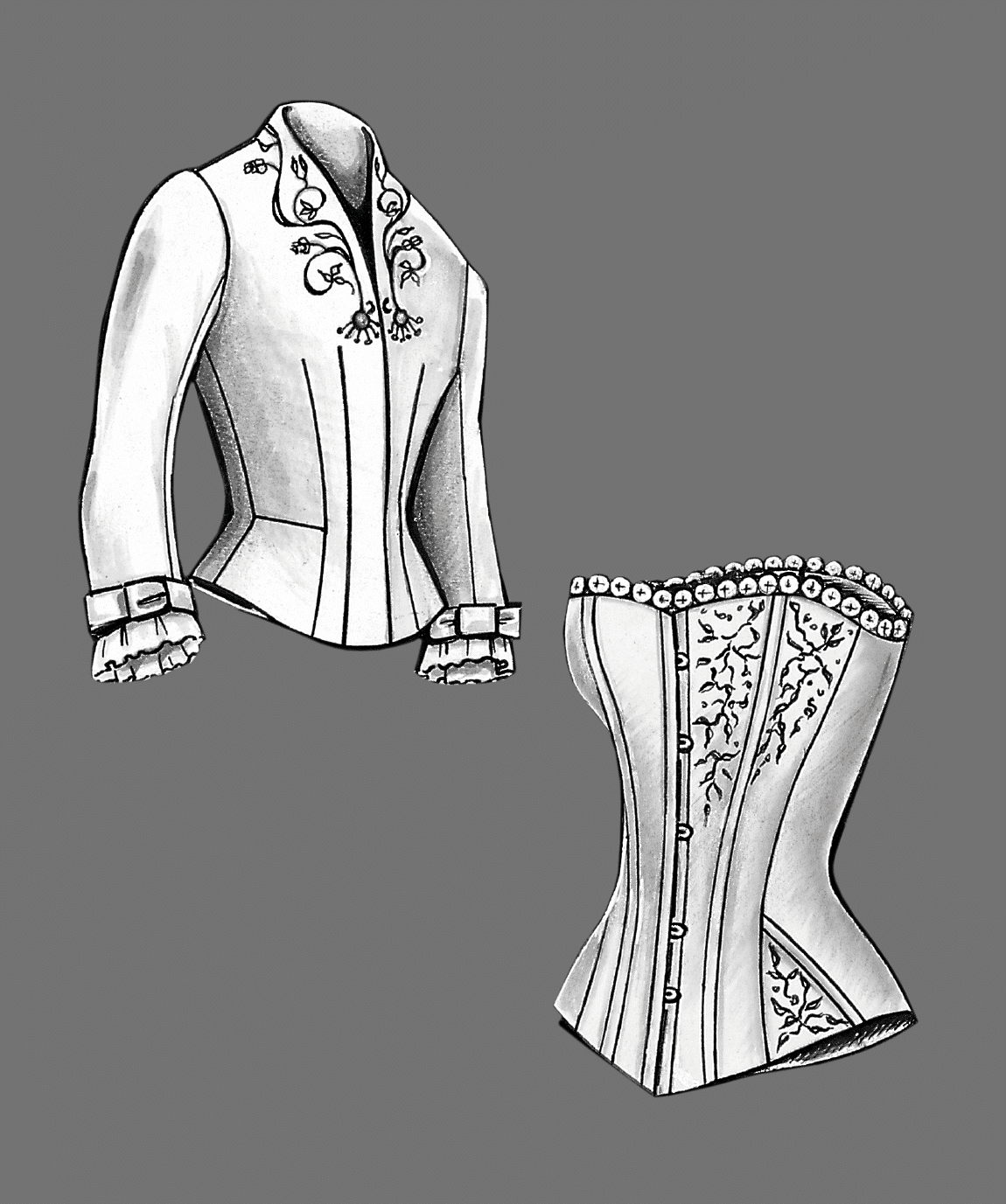 (Photo Credit: shutterstock)
Historical dresses from the end of the 19th century (1880 – 1890)
The costumes presented in this article form an important basis for theatre tailoring. In the book Historical Patternmaking for Women we show, among other things, the cut constructions of the internationally renowned garment master Angelika Nowotny, then still Angelika Sproll.
PDF Download: Download: Pattern Making Women's Historial Patterns
First edition (2021): This reference book covers the detailed construction of basic blocks and design patterns for women's historical gowns and costumes.
TOC
Around 1880, the "Cul de Paris" appeared for the last time in women's fashion. The embellishment of the models as well as the skirt draping over the bustle were exceedingly sophisticated and richly decorated. Day dresses were usually high-necked, with ball gowns allowing for a large décolleté. In each case, a corset tightly laced at the waist was worn underneath. Two models are presented in the cutting technique, a ball gown and the top of a high-necked day dress, their fit designed for a corset to be worn underneath. These cuts were created in the style of the period around 1880 for the musical production "Jekyll & Hyde" in Bremen (premiere 19. 2. 1999/ costume design: Renate Schmitzer)
Pattern construction of historical women's fashion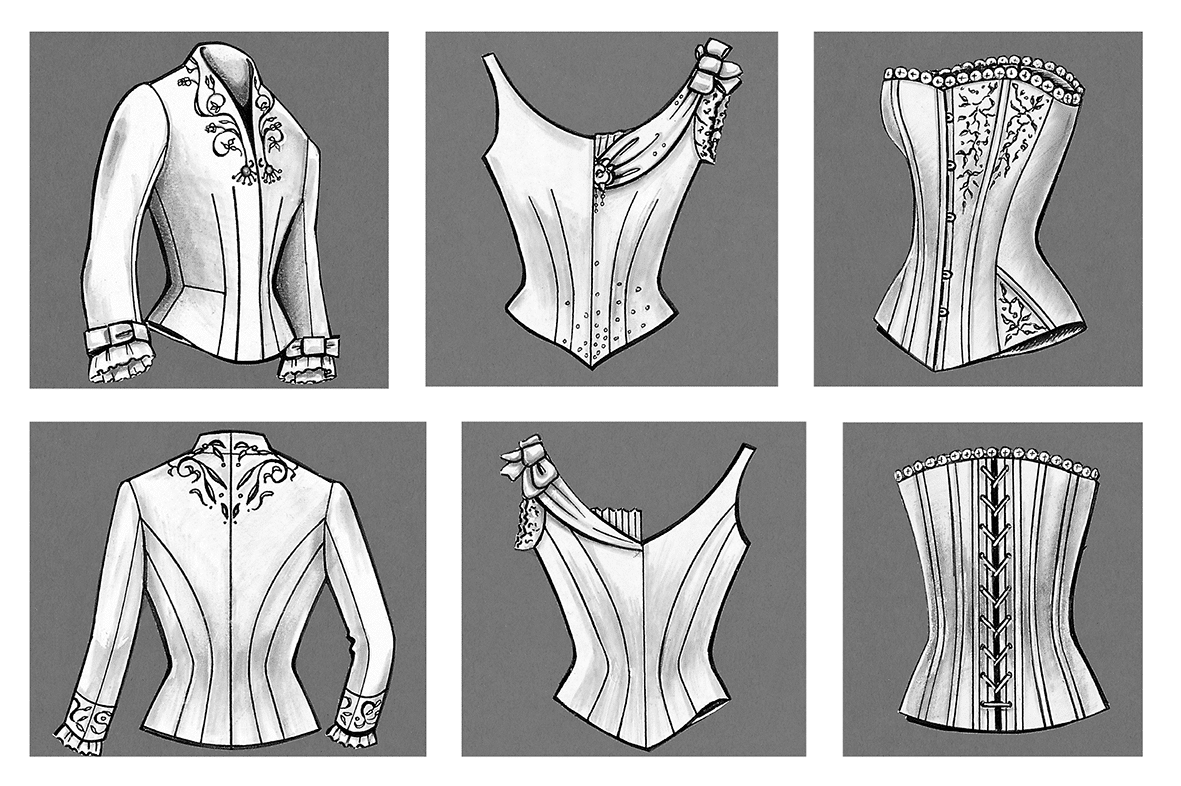 (Photo Credit: shutterstock)
The instructions for the pattern construction of a day dress from 1880, a matching corset and a corsage with ball waist can be found in the book Historical Patternmaking for Women. In addition, the book explains how to make the various skirt understructures of major style periods: from the Spanish hoop skirt and the rococo panier to the crinoline and bustle.