Fitting for a Bespoke Men´s Jacket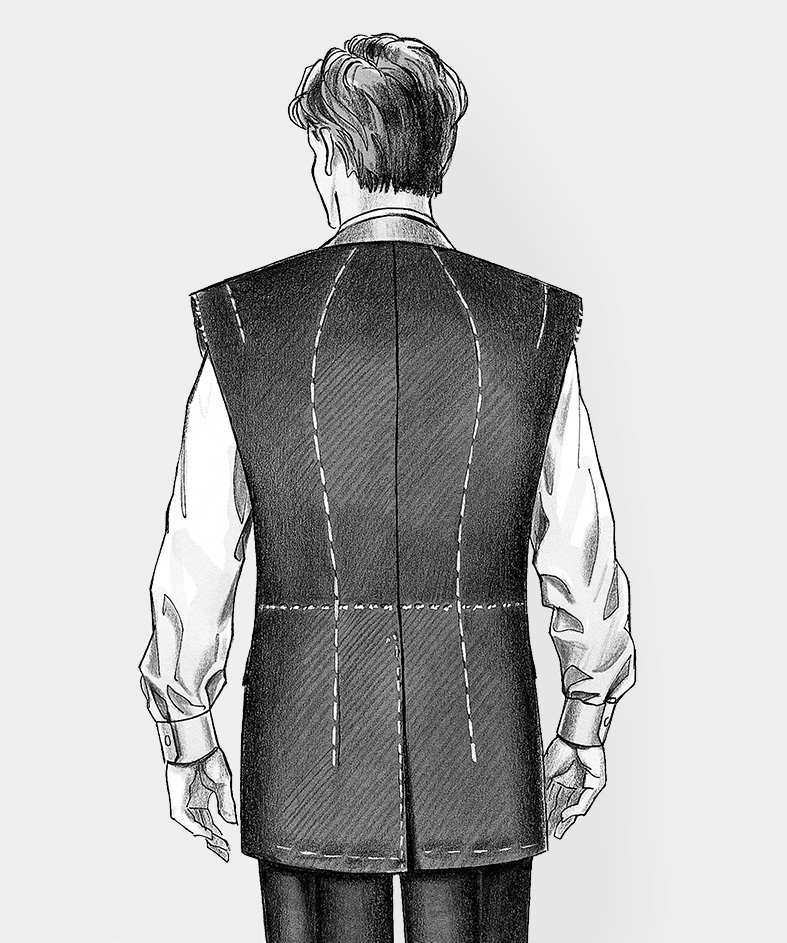 (Photo Credit: Prof. Hannes Döllel)
This article is an excerpt from the german speaking book  Schnitt-Technik HAKA Meisterschneider
There are different ways of creating fittings for bespoke garments. Some ateliers finish the edges and pockets of the jacket for the first fitting. The lining is stitched in, the side seams are already sewn or tacked and the shoulder seam is tacked. In the second sample, the side and shoulder seams are finished, the sleeves and the undercollar are tacked. This is followed by the finishing and final fitting of the finished jacket. This sequence of processing is rational and has proved its worth when the tailors are used to it and the customer's measurements are unchanged. However, if there are long intervals between orders and there is no opportunity to take a check measurement, it is advisable to carry out the fitting as follows: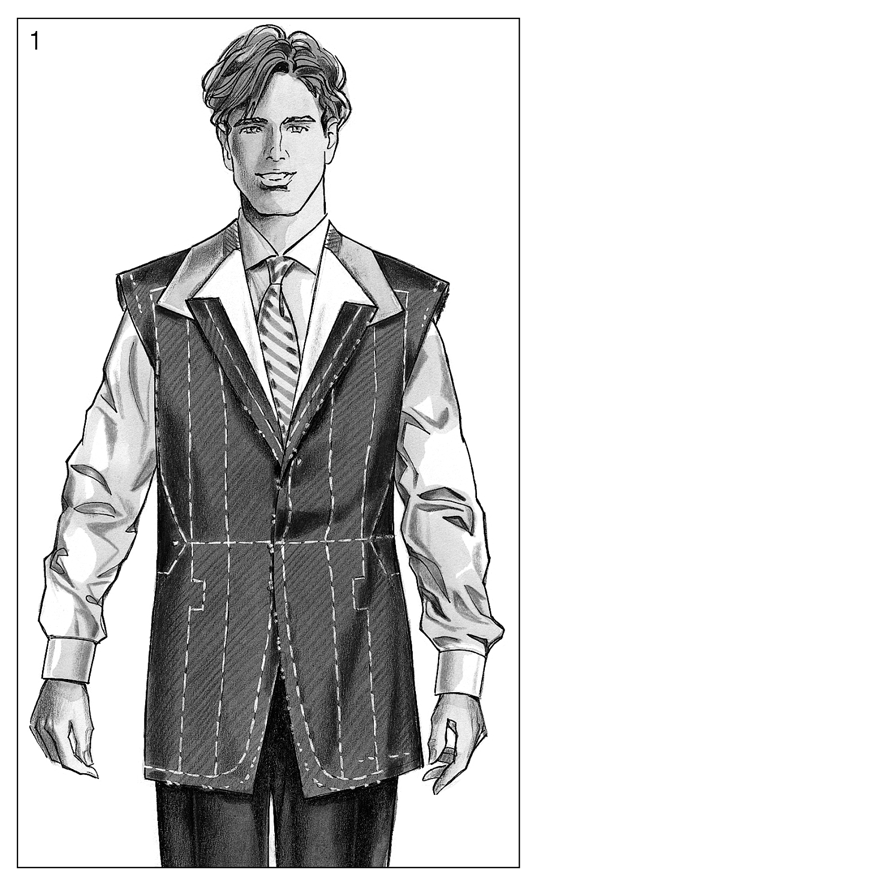 The edge of the jacket is only tacked around, so you can calculate the overlap exactly after trying it on. The jacket shows from the front that the right hip needs to be tucked in a little looser.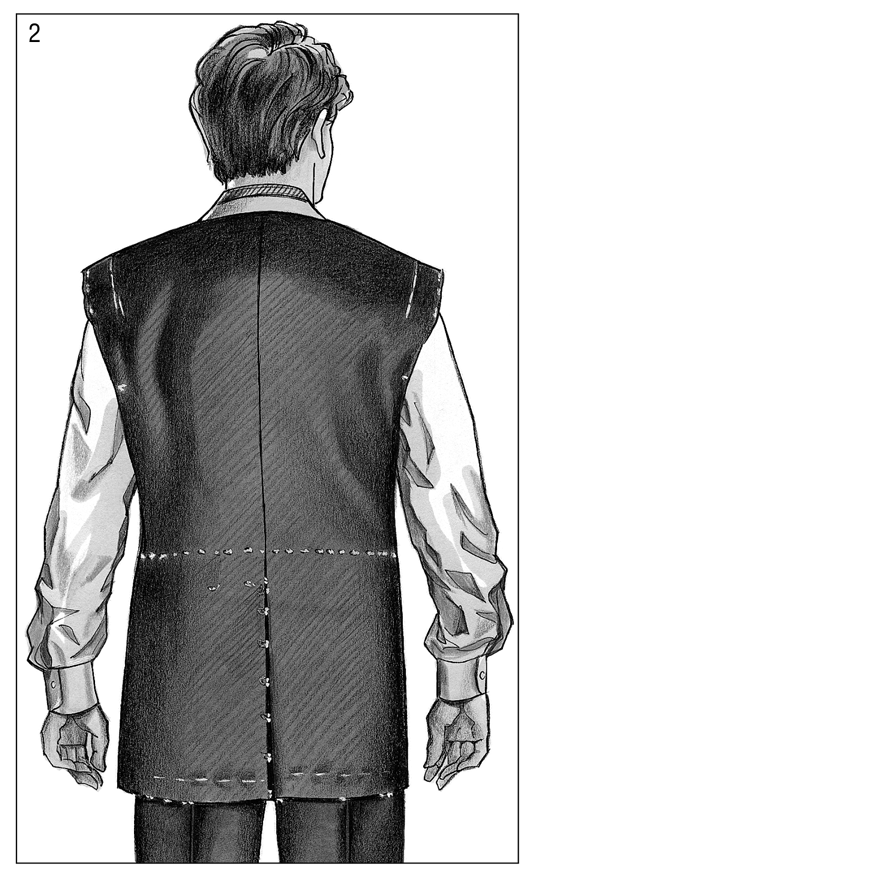 On the back you can clearly see the right hanging side. This deviation can easily be blended by staking. Once all the results of the first fitting have been evaluated when marking out the pieces, the second sample can be made.
This article is an excerpt from the german speaking book  Schnitt-Technik HAKA Meisterschneider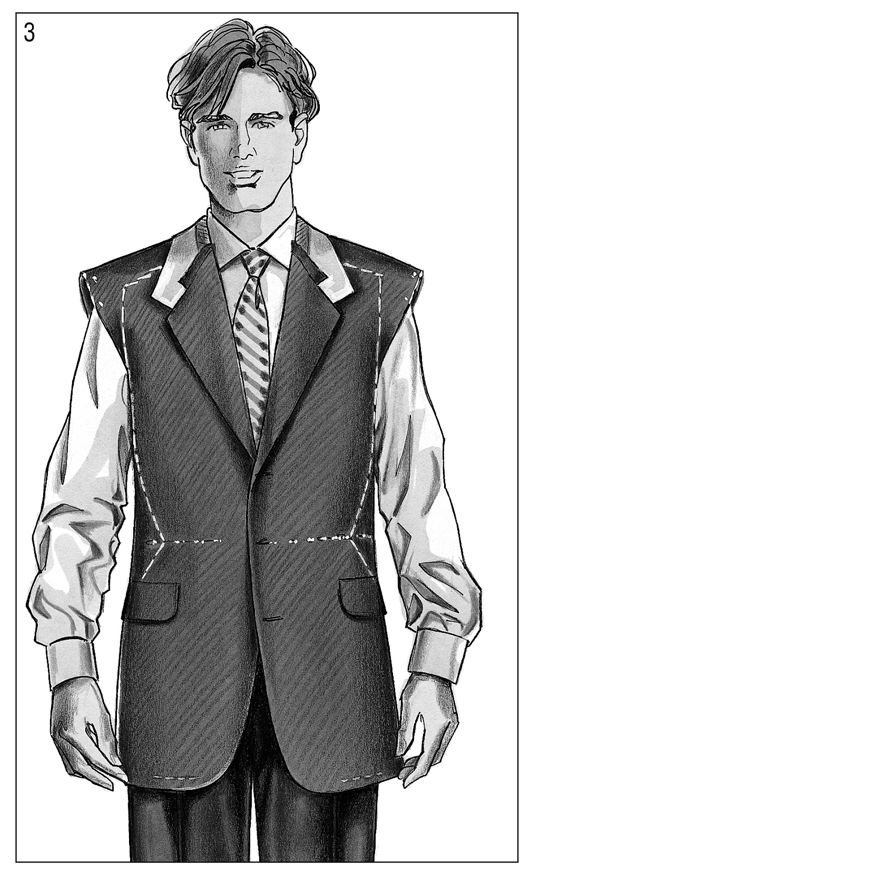 Finished edges, pockets and lining are tacked in. Also side and shoulder seams of the jacket.
Pattern Slim-Fit Jacket Single Row Basic Block
The front and the back show a calm, harmonious drape. No disturbance can be seen in the fabric. At this stage, there is still the possibility of fine-tuning the fit or meeting one or two of the customer's wishes. If the customer and tailor are satisfied with the second fitting, the jacket can be finished. In this example, the customer is known and the control measurements are available, including shoulder width and sleeve length. If this is not the case, pin the left sleeve or both sleeves for trial, pin them on the first or second trial and determine the correct sleeve length and sleeve position.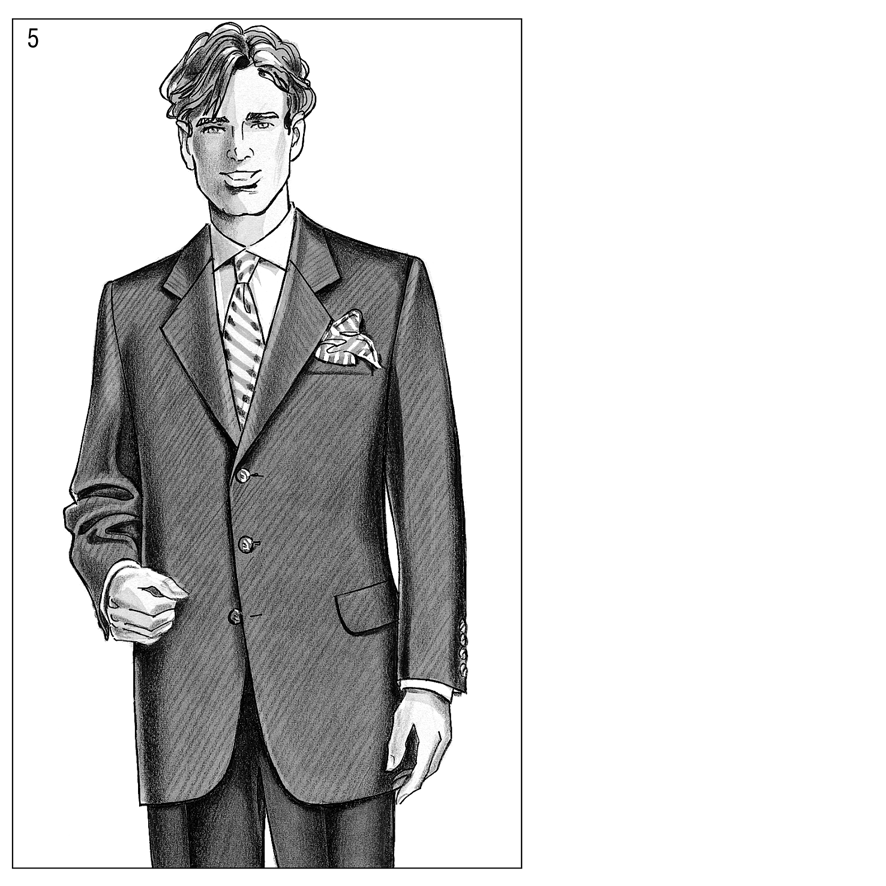 The final fitting shows whether the jacket fits perfectly. When the customer tries on the finished garment, it becomes exciting: does he like the whole look, does he feel comfortable, are he and the tailor satisfied with the work.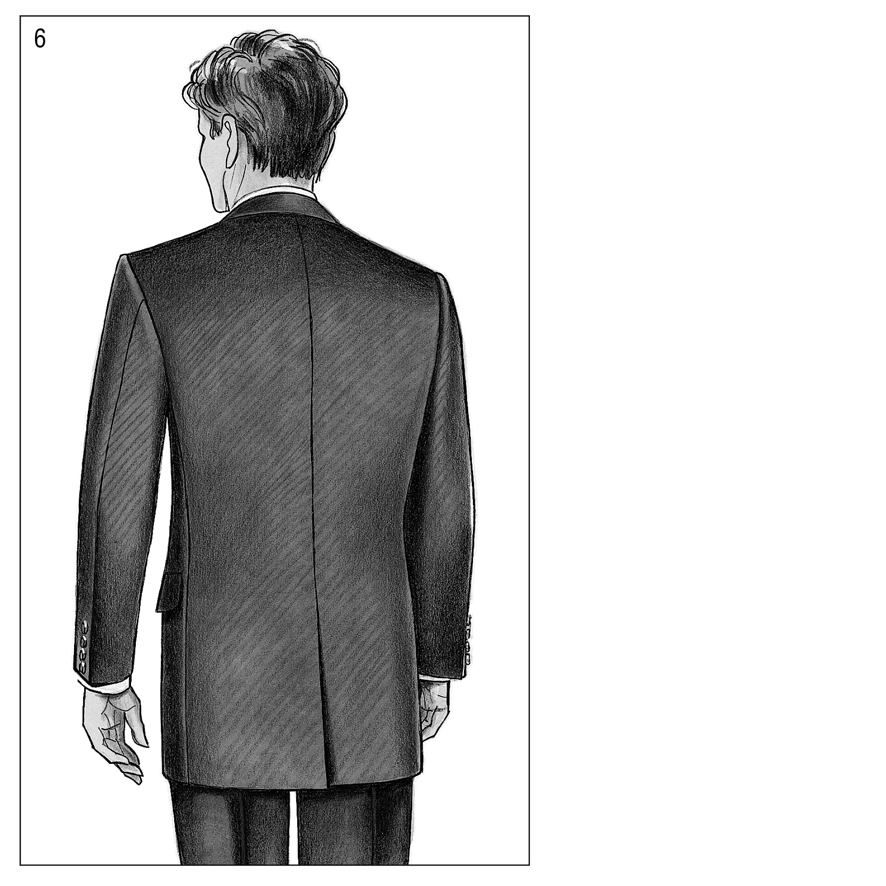 The back shows a comfortable, harmonious fall of the overlap and the waist. This good result is based not least on a proven pattern.
PDF Download: Pattern Making Suit Jackets for Men
In this e-dossier you find instructions for the pattern construction of five different suit jackets for men.
TOC
You can find various instructions for constructing a pattern to measure in our online shop.