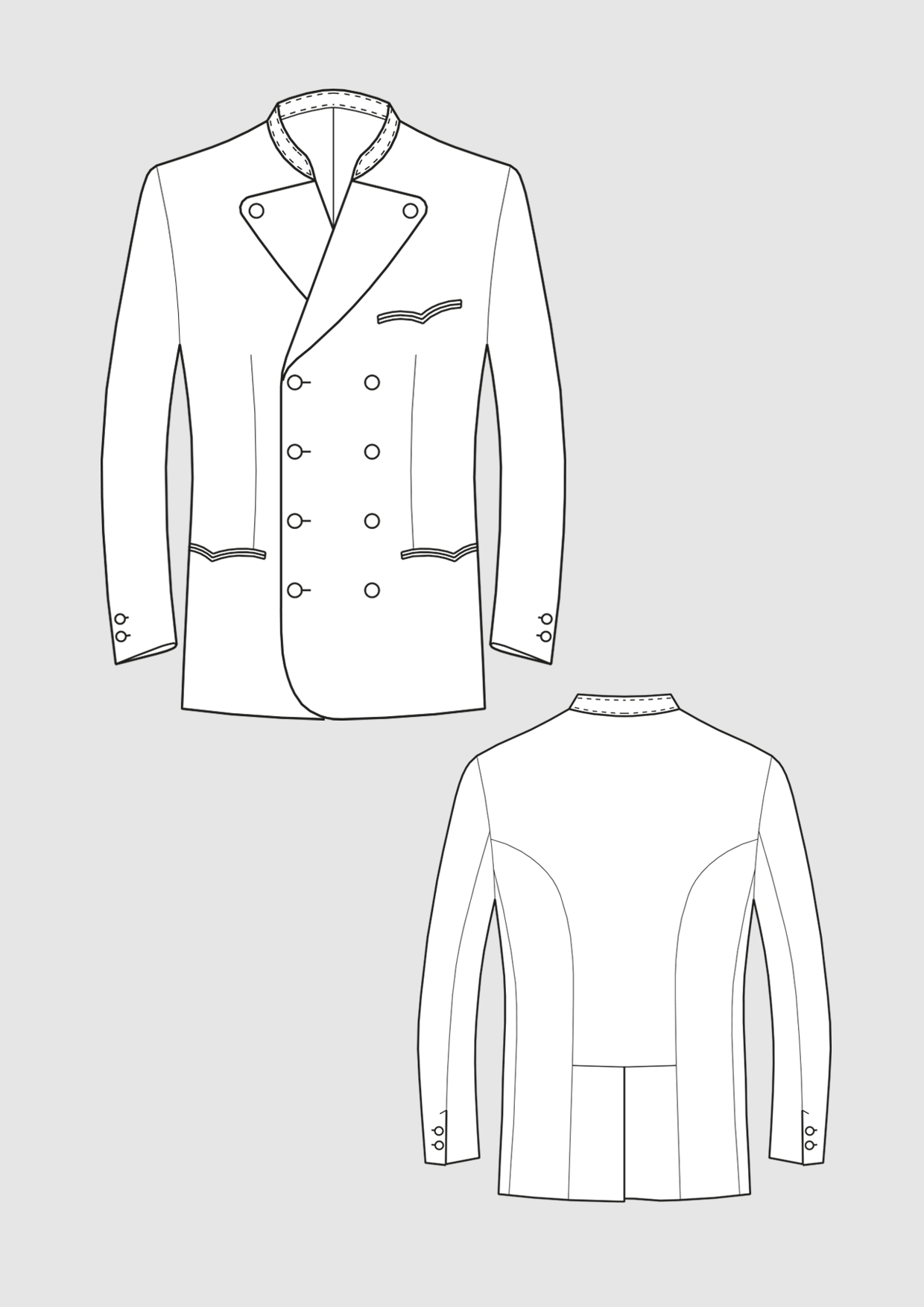 Pattern Traditional Jacket Double-Breasted
In European sizes 48 to 60. Format: Printed Pattern Sheet // Download PDF (depending on purchasing option)
The pattern contains a double-breasted traditional jacket for men in the sizes 48 to  60.
vienna seams in the back
cross seam with center slit
length: 72cm
with lining cut
lapel with decorative button
curved piping pockets
Important note on content:
The pattern does not include detailed sewing instructions. Lining parts and facings must be copied out yourself.

Note on the download product:
This pattern has a size of 99 x 70 cm (original size). The download PDF can be printed out in the copy shop of your choice.
You may also be interested in