Men's Fashion: Trends 2020 at a Glance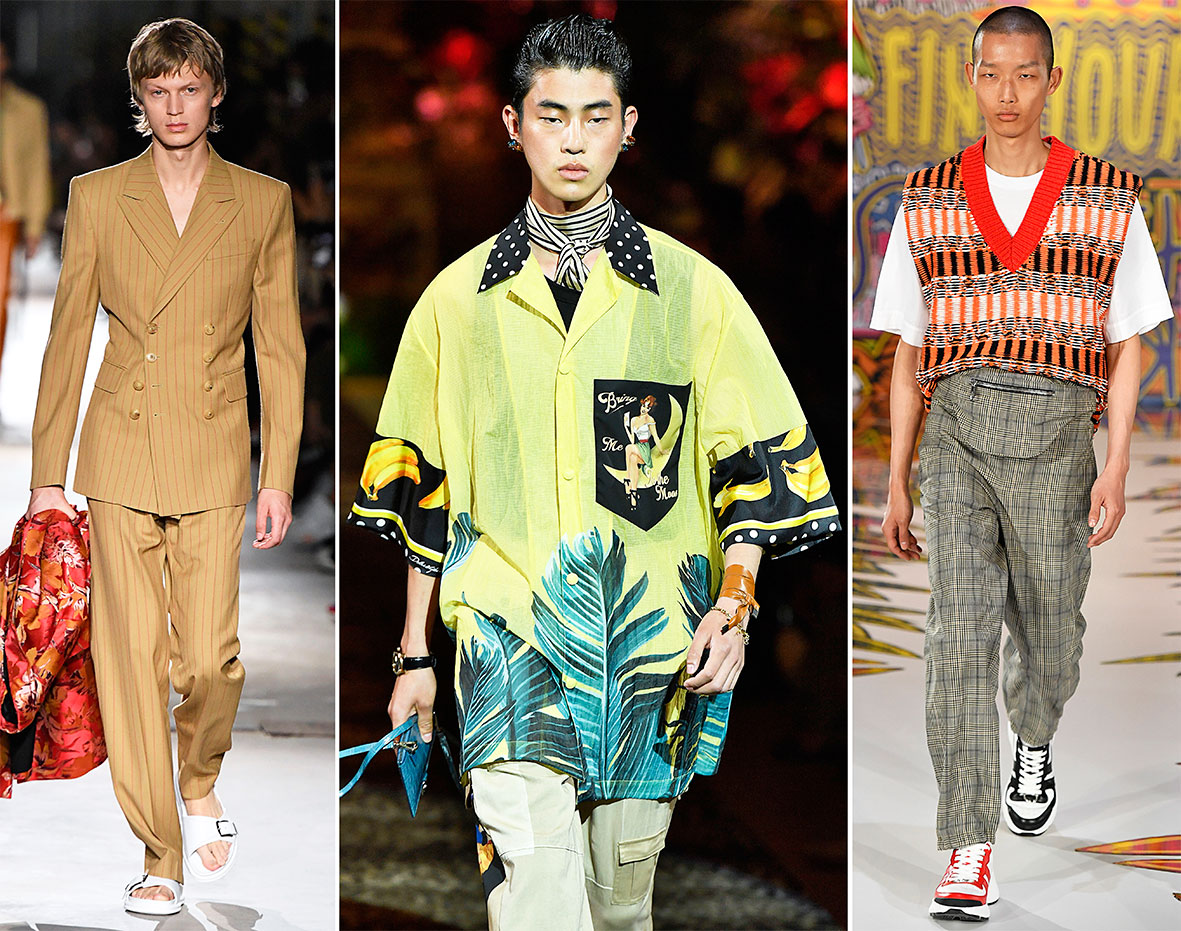 Casual suits in the 90s look, shirts with lapels, soft pastel colours and sleeveless pullovers – in 2020 these fashion trends are a must for all men who want to be fashionable. Here we provide an overview of the most important fashion trends in men's fashion for 2020:
Showing Skin
The focus is on the suit only – men wear the jacket on bare skin, completely without shirt underneath this autumn.
Best with Vest
The vest slowly frees itself from the once dusty image and conquers menswear. These are mainly sporty models or casual combinations. Sleeveless, oversized sweaters, coats and jackets are absolutely hip. These models give the impression that the sleeve has been cut off afterwards.
Such a neck!
Small, short-bound scarves made of silk or cotton in plain colours or with colourful prints are cheeky, chic and the accessory of the year.
Open Collar
Shirts are not buttoned up to the neck but casually opened a la Saturday Night Fever this year. Especially in combination with summery fabrics, lapel shirts become the indispensable key-piece of the summer.
M. Müller & Sohn One-Year Subscription Digital
Discover M. Müller & Sohn Magazine as a digital edition on your smartphone, tablet and desktop computer.
TOC
All the way up
… just like this year's waistlines. The higher, the hipper! The waistband should be at least at waist level or even better above the waist.
Leather Shirts
Imitation leather is still trending this year. Newcomers are leather shirts in gaudy colours, whether closed or unbuttoned.
Less is more
As a counterpart to the bulky leather shirts, the particularly fi ne and transparent shirts continue to gain popularity. The models with a view come in both sporty and elegant variations. Jackets and coats made of transparent textiles will also be an eye-catcher this summer.
Far and wide
If it's going to be a two-piece, it has to be casual. In 2020, we will focus on suits with particularly wide trouser legs. Wide shoulders like in the 90s form a harmonious contrast. The look is rounded off by chunky sneakers.
Formed and shaped
Drawstrings will be bringing tent-shaped XXL pieces into the right shape. They also add a touch of cool and sporty to every garment. Drawstring details are oft en combined with another trend: large patch pockets.
Trend Colors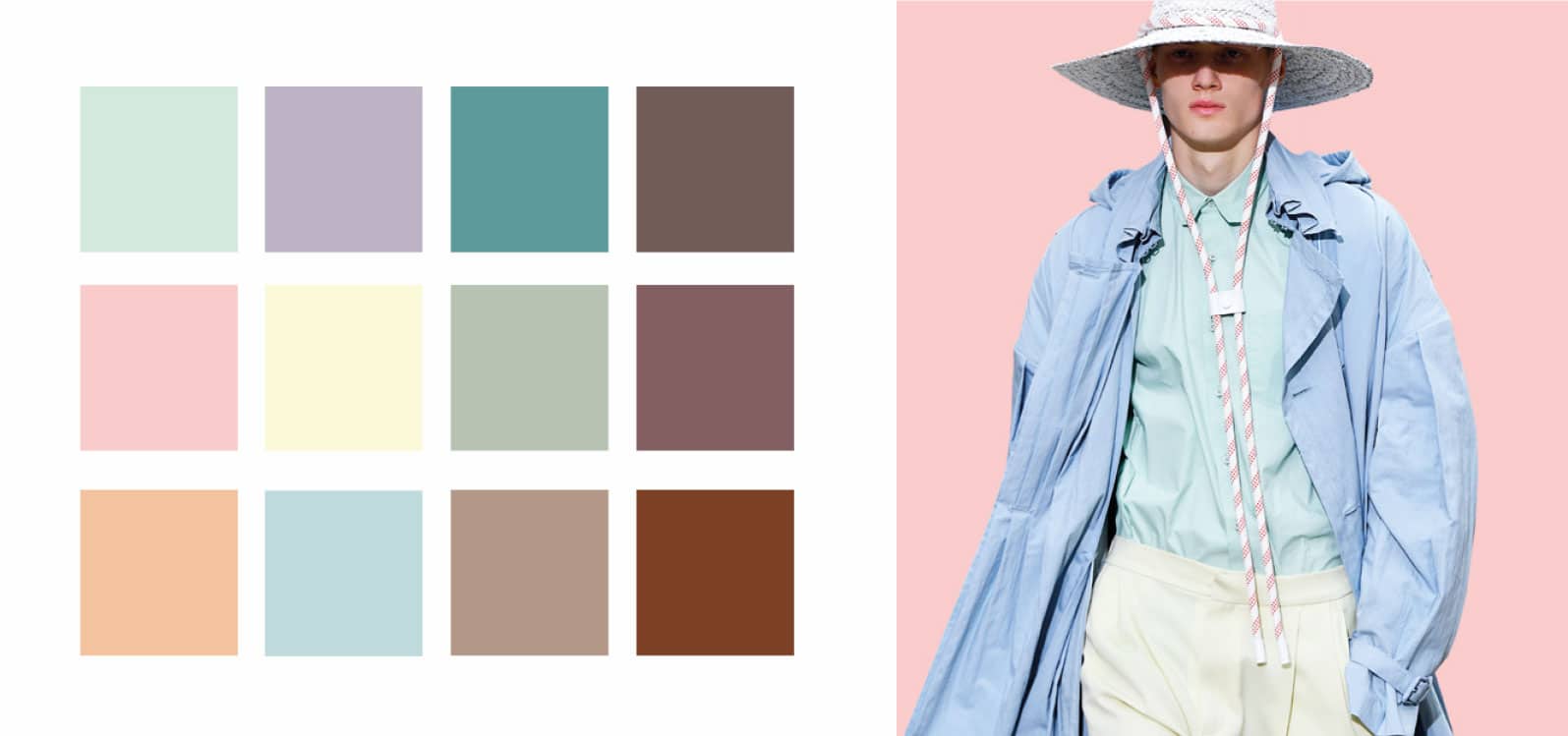 Trend Patterns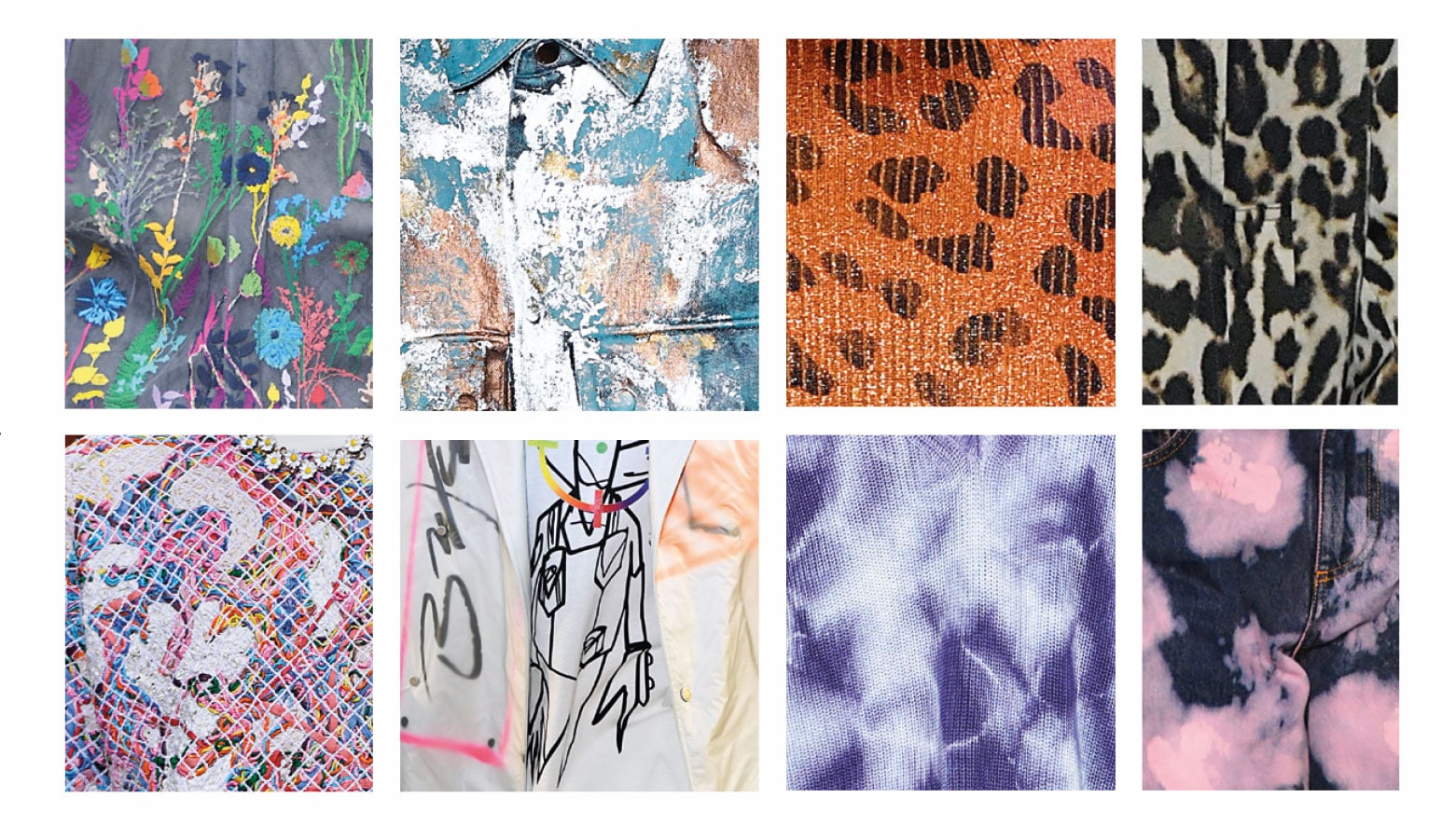 PDF Download: Pattern Making Collar Variations for Suit Jackets and Shirts
Instructions for the pattern construction of collar variations
TOC
Cutting instructions and pattern for sewing menswear can be found in our online shop.
Other articles for this subject