Haute Couture – The fine art of tailoring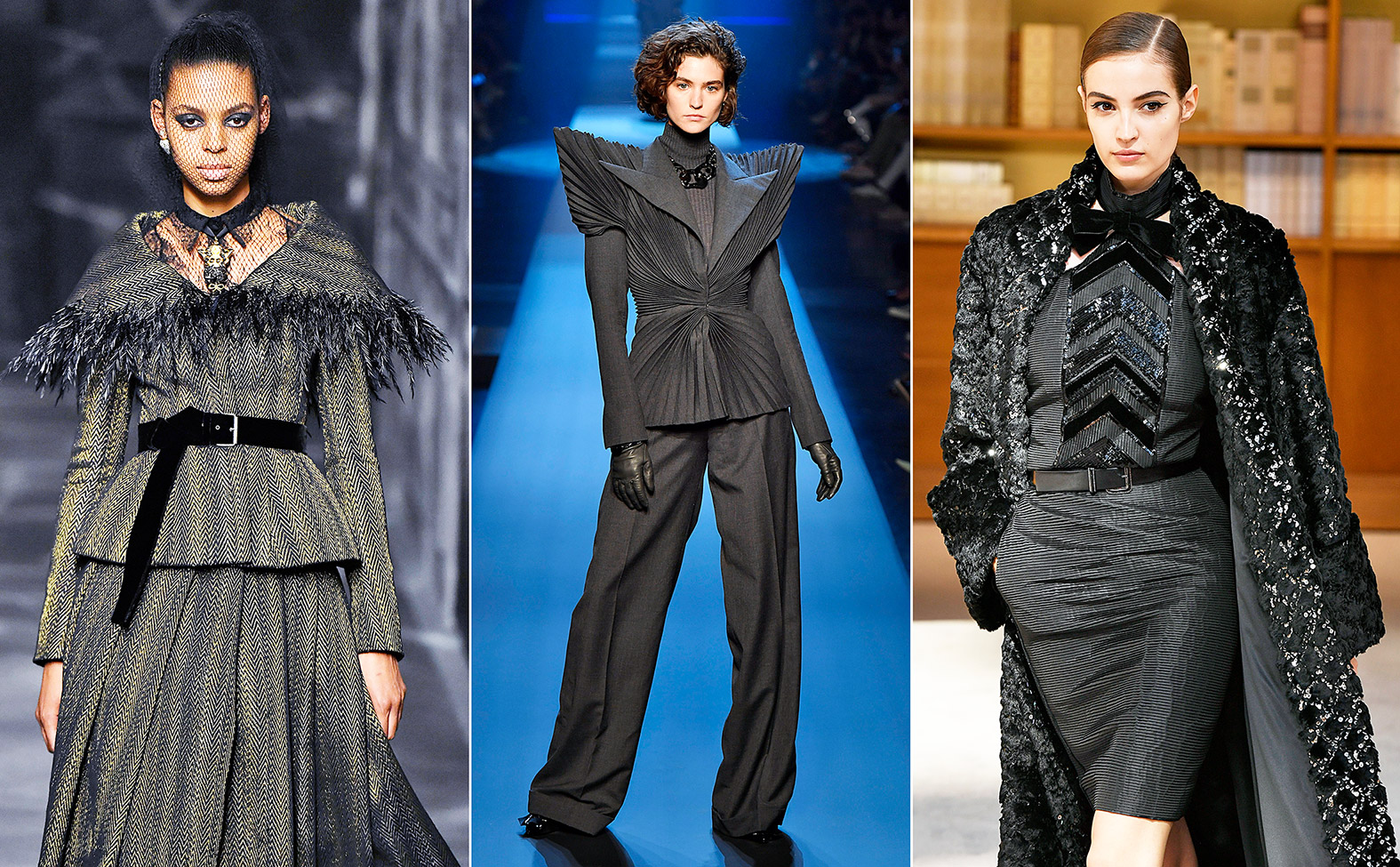 Craftsmanship between Art and Fashion
The Haute Couture shows in Paris, which take place twice a year, are the highlight of the fashion world. The couturiers of major fashion houses present their handmade, highly exclusive one-of-a-kind pieces here. Find out here how haute couture came into being, who the customers of this exquisite fashion are and what the criteria of the haute couture tailoring are.
What is Haute Couture?
Literally translated, haute couture means "upscale tailoring". In contrast to prêt-à-porter, haute couture refers to individually handmade creations of women's fashion in the top price segment. The craft of haute couture is the supreme discipline of fashion. The term haute couture is legally protected in France. Whether a fashion house may call itself a 'Maison de Couture' and use the term 'Haute Couture' for its creations is decided by the committee of the Fédération de la Haute Couture et de la Mode (FHCM) according to strictly defined criteria. The designers and fashion houses have to apply anew every year. The requirements of the Paris Fashion Federation are strict, but have been somewhat eased in recent years due to the declining numbers of couture ateliers.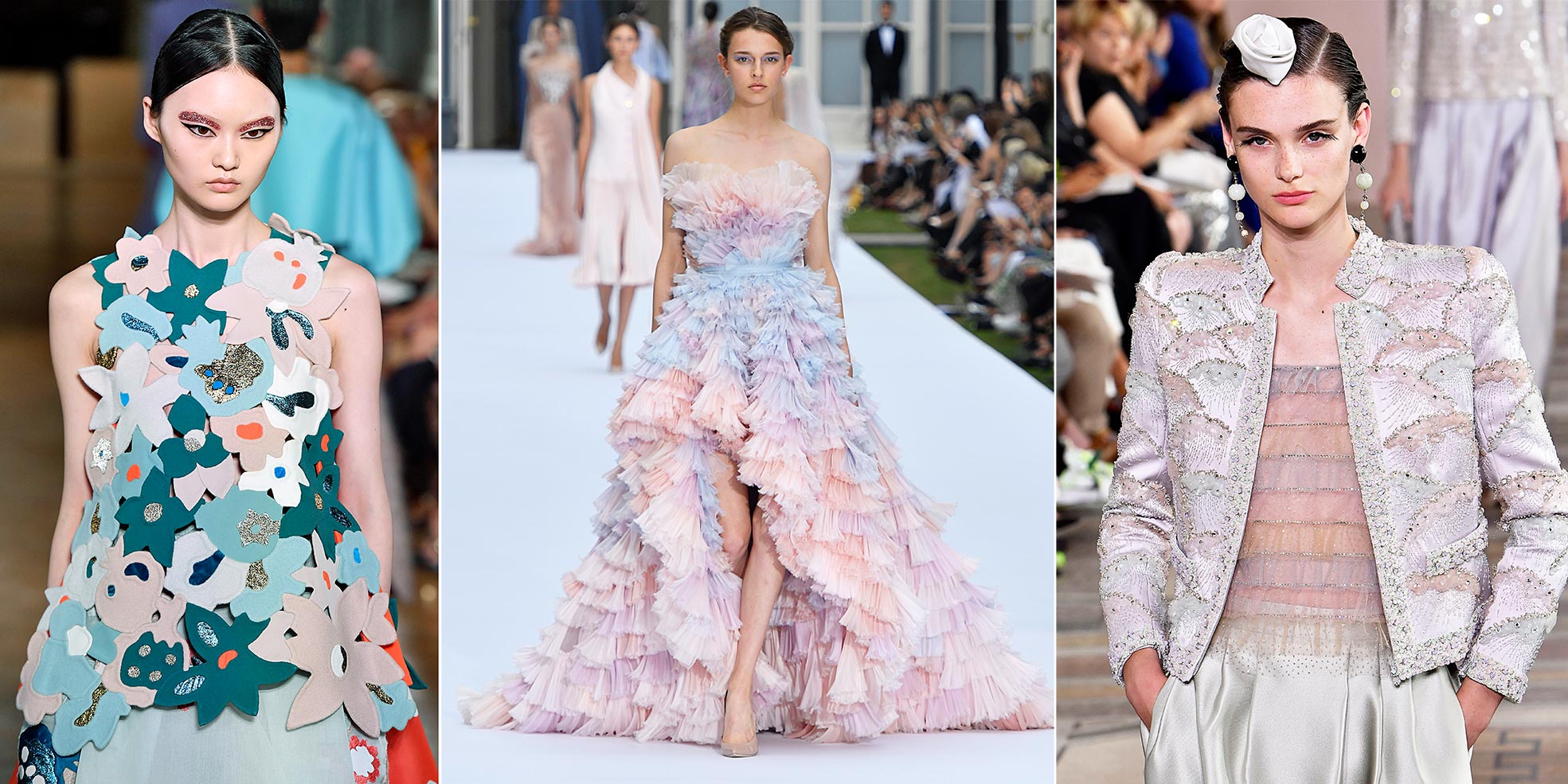 To be included in the circle of haute couture, the following criteria must be met:
A minimum of 35 bespoke looks must be presented to the press during Paris Haute Couture week.
Each piece must be a bespoke and handmade one-off.
The companies must operate a studio with at least 20 employees.
The atelier of the house must be located in Paris.
In the illustrated book HAUTE COUTURE, you will find valuable inspiration in over 500 model images from the Paris couture shows of refined cut lines, elegant silhouettes, extraordinary designs and handcrafted details that can only be seen in traditional couture ateliers and present the entire spectrum of the art of tailoring.
However, the Fédération de la Haute Couture also authorises exceptions. Thus, fashion houses such as Versace, Valentino and Armani are also allowed to participate in the haute couture shows as membre correspondant (foreign correspondent). In addition, there are also seasonal guest members.
The Spring/Summer 2019 shows were attended by 13 Grand Couturiers (Chanel, Dior, Givenchy, Jean Paul Gaultier, Stephane Rolland, Alexis Mabille, Giambattista Valli, Schiaparelli, Franck Sorbier, Maison Margiela etc.). ), four Correspondent Members (Viktor & Rolf, Valentino, Elie Saab and Armani Privé) and 13 additional Guest Members (Iris van Herpen, Ralph & Russo, Guo Pei, Ronald van der Kemp, Xuan etc.). Other fashion houses with a long haute couture tradition are, for example, Yves Saint Laurent, Ungaro, Balenciaga, Givenchy and Lanvin.
History of the Haute Couture
While prêt-à-porter fashion looks back on a relatively short history, haute couture has a long tradition. The English couturier Charles Frederick Worth, who founded the first major fashion house in Paris in the mid-19th century, is considered the founder of the high art of tailoring.  He had the expensive gowns presented by mannequins for the first time. French couturiers such as Coco Chanel, Yves Saint Laurent and Christian Dior were decisive influences on 20th century fashion. Through them, Paris became the international fashion capital and centre of luxurious women's fashion.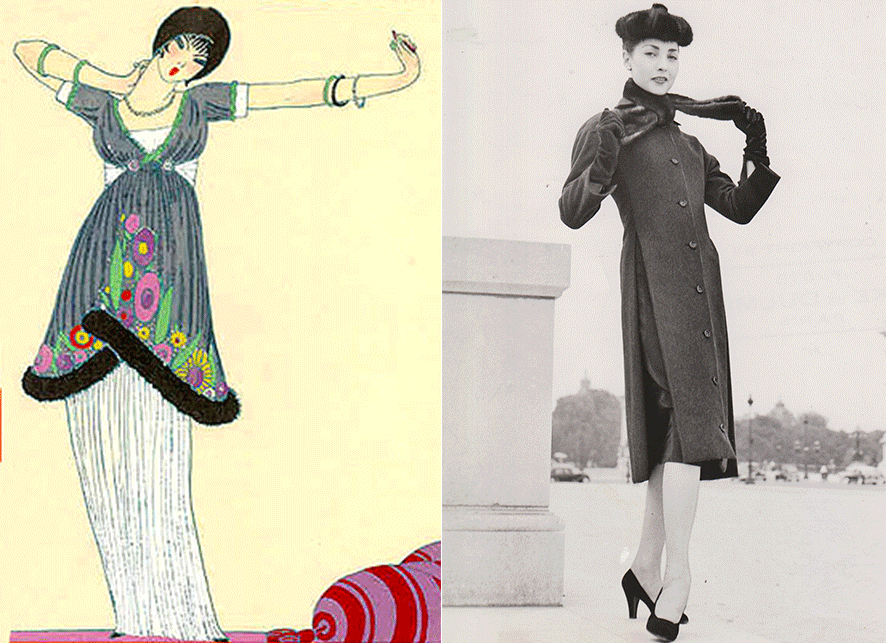 In 1868, the "Chambre Syndicale de la Couture Française" was founded in Paris to represent the interests of the tailoring trade worldwide. It was later renamed the "Fédération de la Haute Couture et de la Mode".
In 1927, the exclusive fashion school École de la chambre syndicale de la couture parisienne (ECSCP) was founded in Paris by the fashion federation.
Twice a year, the international fashion world enjoys the impressive creations of Haute Couture Paris, which are presented during the most exclusive of all Fashion Weeks, the Haute Couture Show in Paris.
In addition to strengthening the brand image, haute couture dresses are now mainly shown to attract attention in the international media and to promote higher-turnover products such as cosmetics and accessories. In contrast to the past, highly exclusive fashion with prices of up to one hundred thousand euros per dress is now only bought by a very small circle of well-heeled female customers and is usually regarded as an investment or a work of art. But even though the economic importance of haute couture is declining strongly, it still has a great influence on international fashion design.
Who Buys Haute Couture Today?
This article is an excerpt from Damen-Rundschau 09.2019. The fashion pages of this issue are dedicated to haute couture H/W 2019/20. Here we show the highlights of Paris Fashion Week.
Around 1860, Frederick Worth, the founder of haute couture, had the idea of sewing labels with his signature into his designs. After that, high class ladies wanted to wear only fashion by renowned couturiers. But how many people today still appreciate the handmade unique pieces and are willing to pay the high price? Millions for fashion Several seamstresses are busy with the weeks of manual work that a custom-made and made-to-order work of haute couture requires.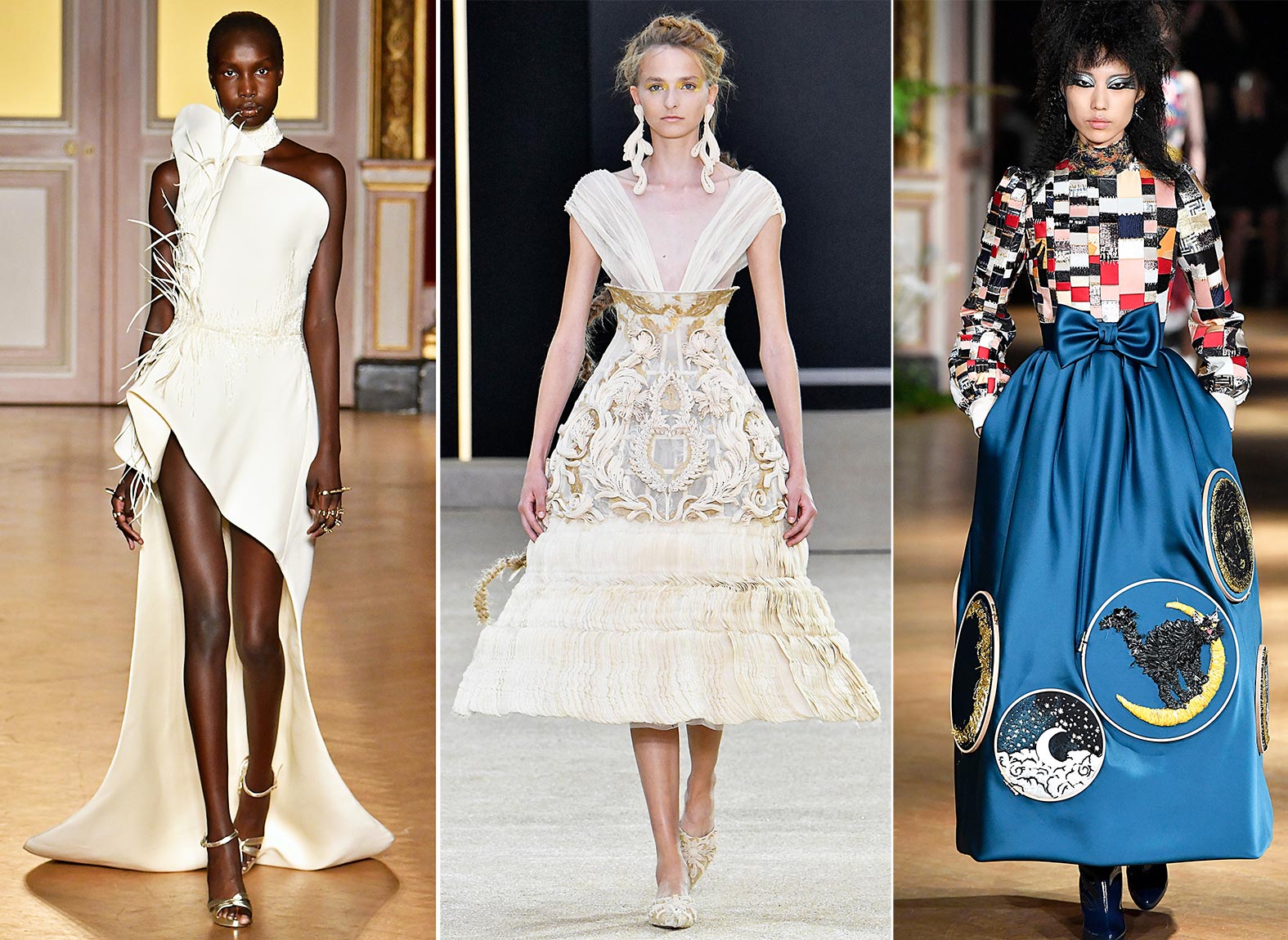 Only a few fashion houses still offer this exclusive and lavish service in every respect. British designer Scott Henshall made a diamond dress for actress Samantha Mumba for the premiere of Spiderman II. The price: eight million euros. Most people don't have that much small change and prefer to put their long savings into real estate. What is ultimately the more profitable investment? When the auction house "Sotheby's" auctioned haute couture by various designers for the first time in 2015, the estimated value was outbid by far. A gown by Balenciaga decorated with ostrich feathers fetched 56,250 euros. "Sotheby's had previously estimated the value of the dress at 6000 to 8000 euros.
However, there are fewer and fewer lovers of haute couture who drive up prices on such auction days. This does not mean, however, that purchasing power is lower. When Christian Dior restaged the silhouette of women with his aforementioned New Look in 1947, the number of haute couture customers worldwide was about 20,000. In the years that followed, Marella Agnelli and Grace Kelly delighted in the elaborately crafted creations, triggering in many women the desire to be able to wear the precious fashion as well. Today, there are only about 4,000 female haute couture buyers in the world, but their willingness to buy is much higher than in the past. "Bain & Company" examined buying behaviour in a study and surprisingly found that in the past there were about five haute couture productions for every female customer, whereas today's female buyer likes to buy twenty in one go.
Testen Sie 3 Ausgaben und entscheiden Sie anschließend, ob Sie die Rundschau für Internationale Damenmode weiterlesen möchten.
TOC
In the past, it was mainly older women who had access to luxury fashion. Nowadays, the clientele is getting younger and younger and haute couture is becoming even more visible on social media. Now, not only fashion experts, stars and regular customers sit in the front rows of couture shows, but also young influencers who diligently share every model shown with the large number of followers via live broadcast. To keep the future in their own hands, brands are learning the language of millennials, but without forgetting their mother tongue With 18 million subscribers, for example, the Italian Chiara Ferragni is one of the most successful bloggers worldwide. For her wedding in 2018, Dior head designer Maria Grazia Chiuri personally made her around three personalised wedding dresses. And even though a large part of the self-made millionaire's subscribers are not even of age yet, there is still a high interest in cooperation for luxury brands, as potential, future female customers are addressed with such campaigns.
Dior also gives a glimpse into the magical atelier work with fascinating making-off videos on Instagram, making a young fashion lover's heart beat faster with every needle stitch. With classical music and quick close-ups of the sewing work, the videos make for a perfect production that is modern but remains true to the traditional craft. Chanel does it similarly, but uses stronger beats in some of the making-off videos. All in all, it has an appeal. In our fast-paced times, viewers of the videos are fascinated by the fact that they can't just order the model with the click of a mouse. It is a creation of the finest material that could not be more intimate. After all, the exquisite garment has been individually made by the designer and a team of couturiers and tailored to the customer's body. According to "Bain & Company", the 19 to 35-year-olds account for around 45 percent of global sales of luxury goods. They are daughters, heirs, wives and businesswomen from Asia or Eastern Europe. So that they can identify with the first-class fashion on the catwalk and in the campaigns, the models are matched to the customer. It is important that the entire shopping experience is perfectly tailored to the exclusive customers. After all, it is not only the garment itself that is paid for, but the entire "experience".
Artful appliqués and sequin embroidery, hand-rolled hems, swinging godets and nostalgic tuxedo work – In our reference book  ATELIER – FACHWISSEN AUS DER PRAXIS  you will find many interesting instructions for a wide variety of craft techniques for decorating haute couture dresses. Please note that this book is currently only available in German.