Cocktail dresses Pattern
The pattern sheet "Cocktail dresses" contains two models in the sizes 36 to 46. The technical drawing, the detailed description and the size table give you an insight into the models.
In this article we suggest suitable fabrics and, if necessary, processing instructions. The calculation of the fabric consumption helps you to procure a suitable material.
This Pattern Sheet can be found in Rundschau für Internationale Damenmode 1-2.2019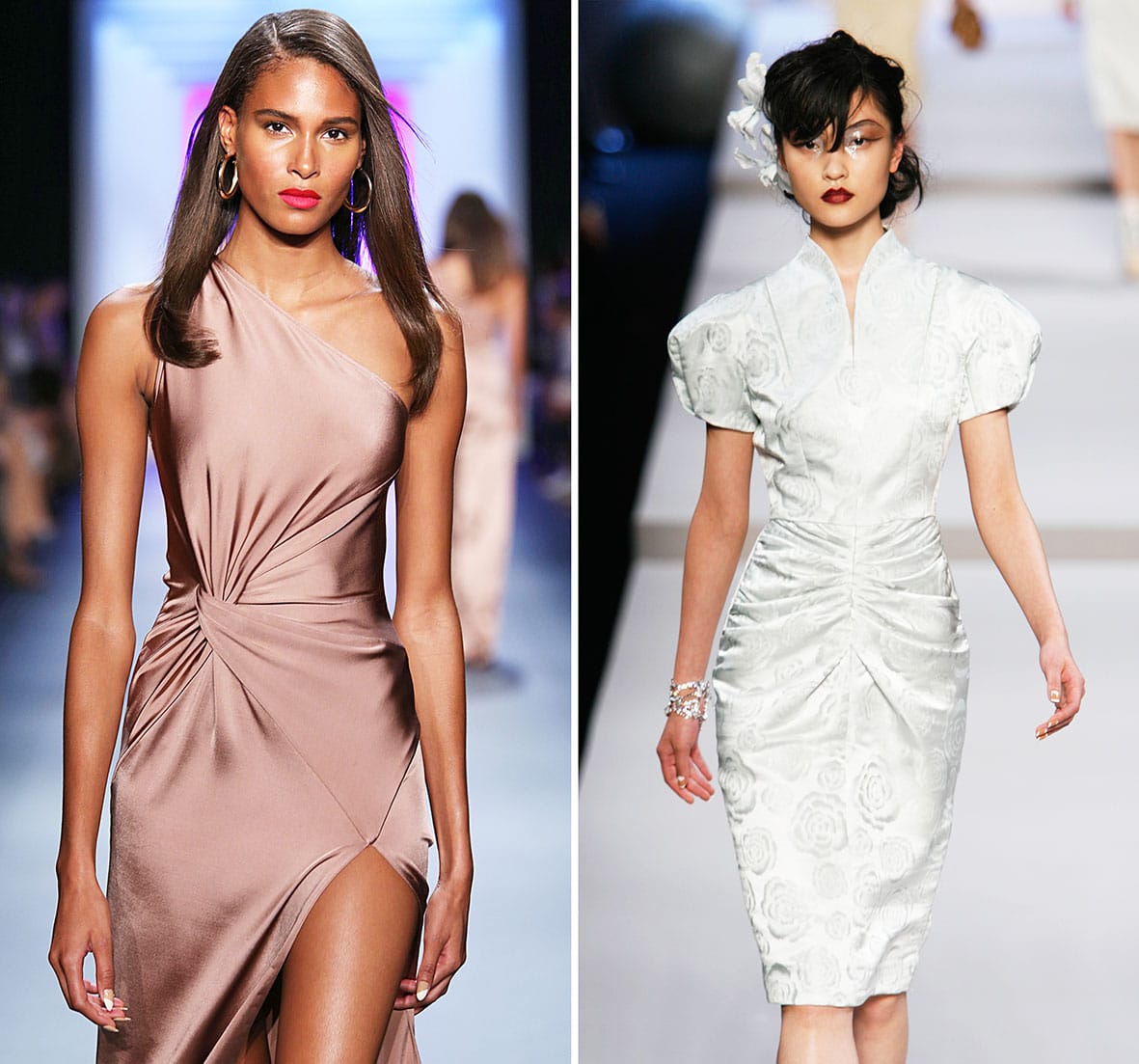 Model 1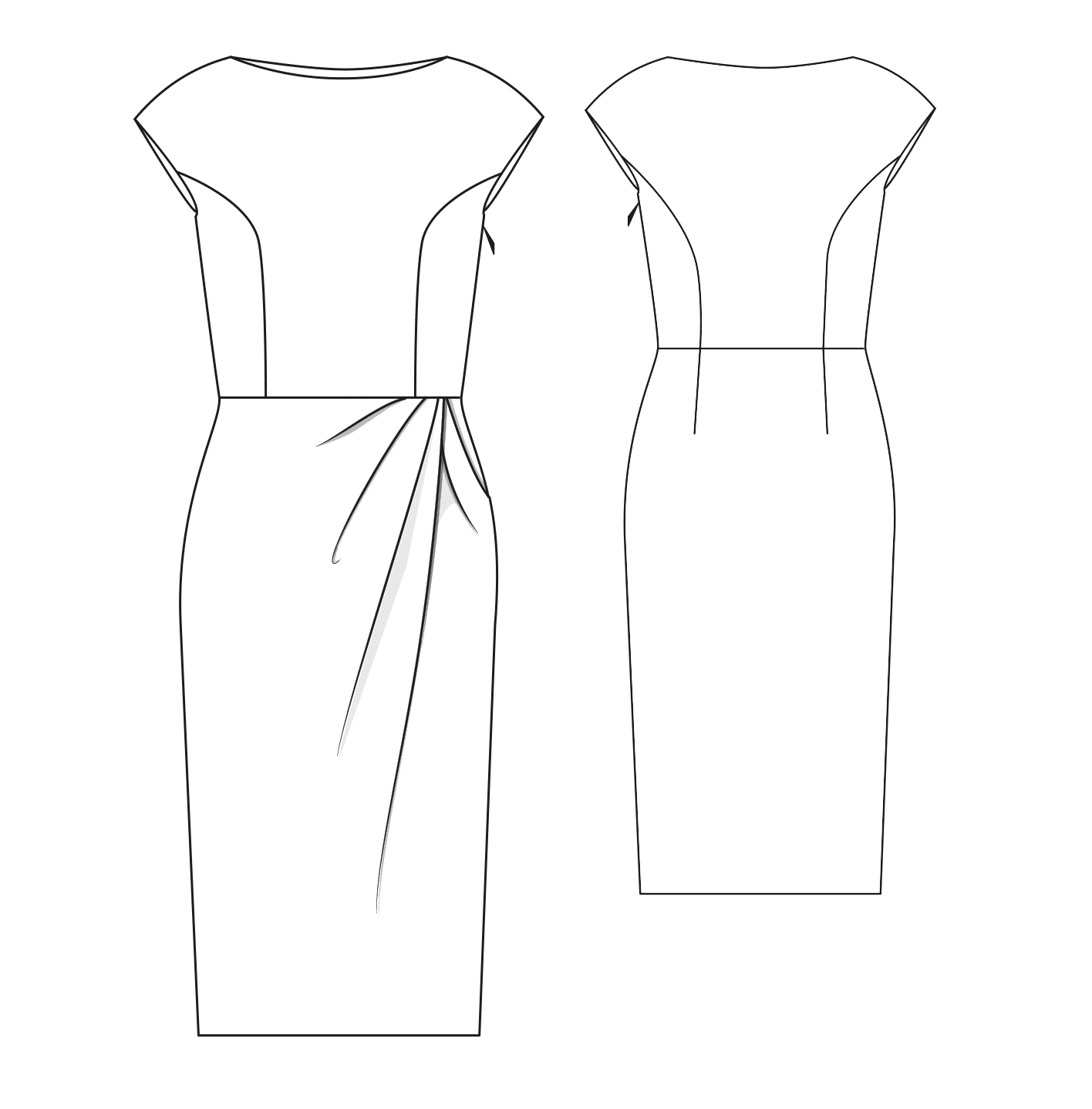 (Photo Credit: S. Lindner)
Dress details
Vienna seam

Overcut shoulder
One-sided pleated section in skirt
Set skirt shape
Zipper in the side seam
Size chart

Pattern pieces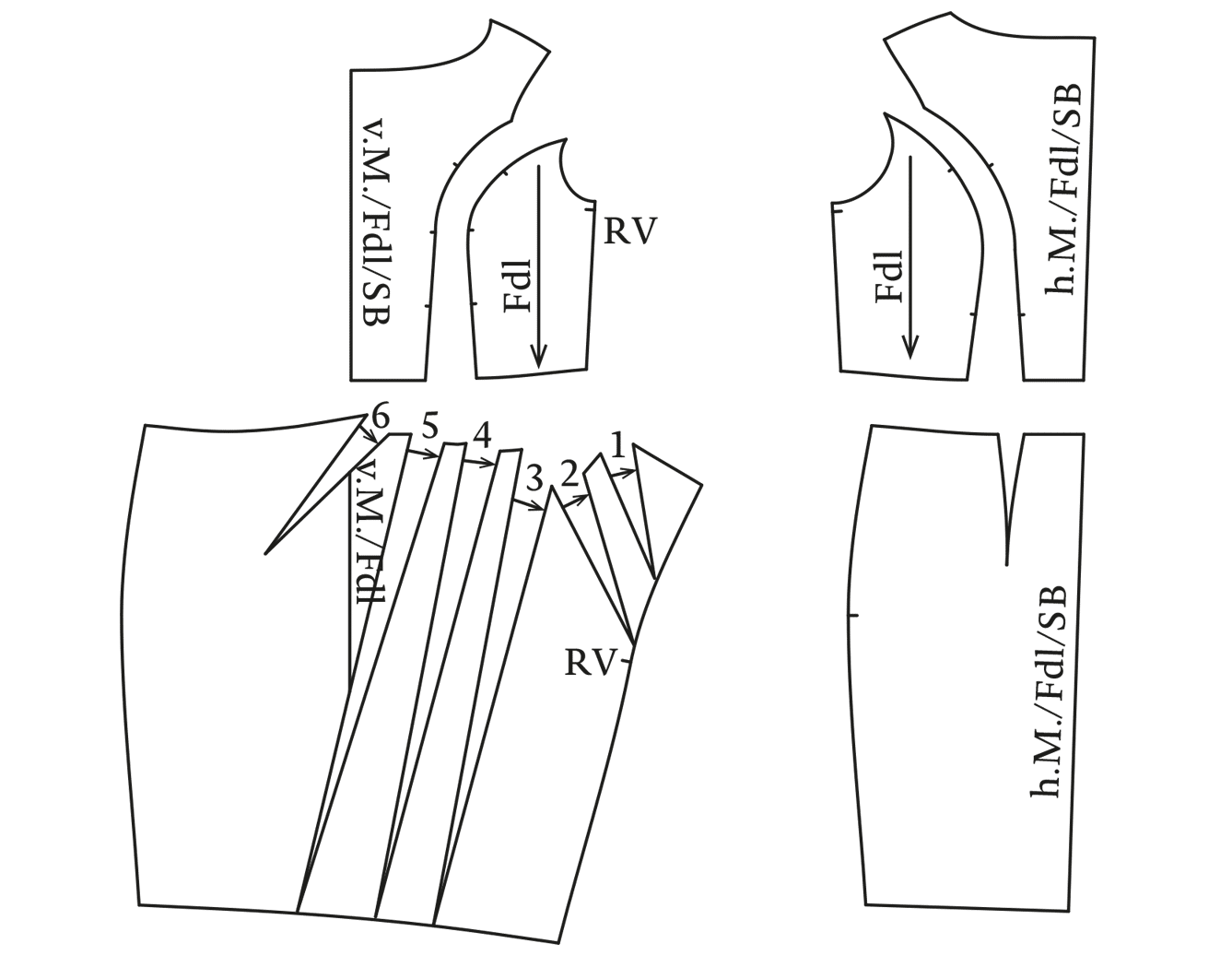 Material consumption in m
Gr. 36: 1,03 m
Gr. 38: 1,04 m
Gr. 40: 1,04 m
Gr. 42: 1,60 m
Gr. 44: 1,61 m
Gr. 46: 1,61 m
Processing tips
For better suturing and ironing results, cut in the addition at the Vienna seam.
Material recommendation
Crêpe-Georgette, Viskose, Silk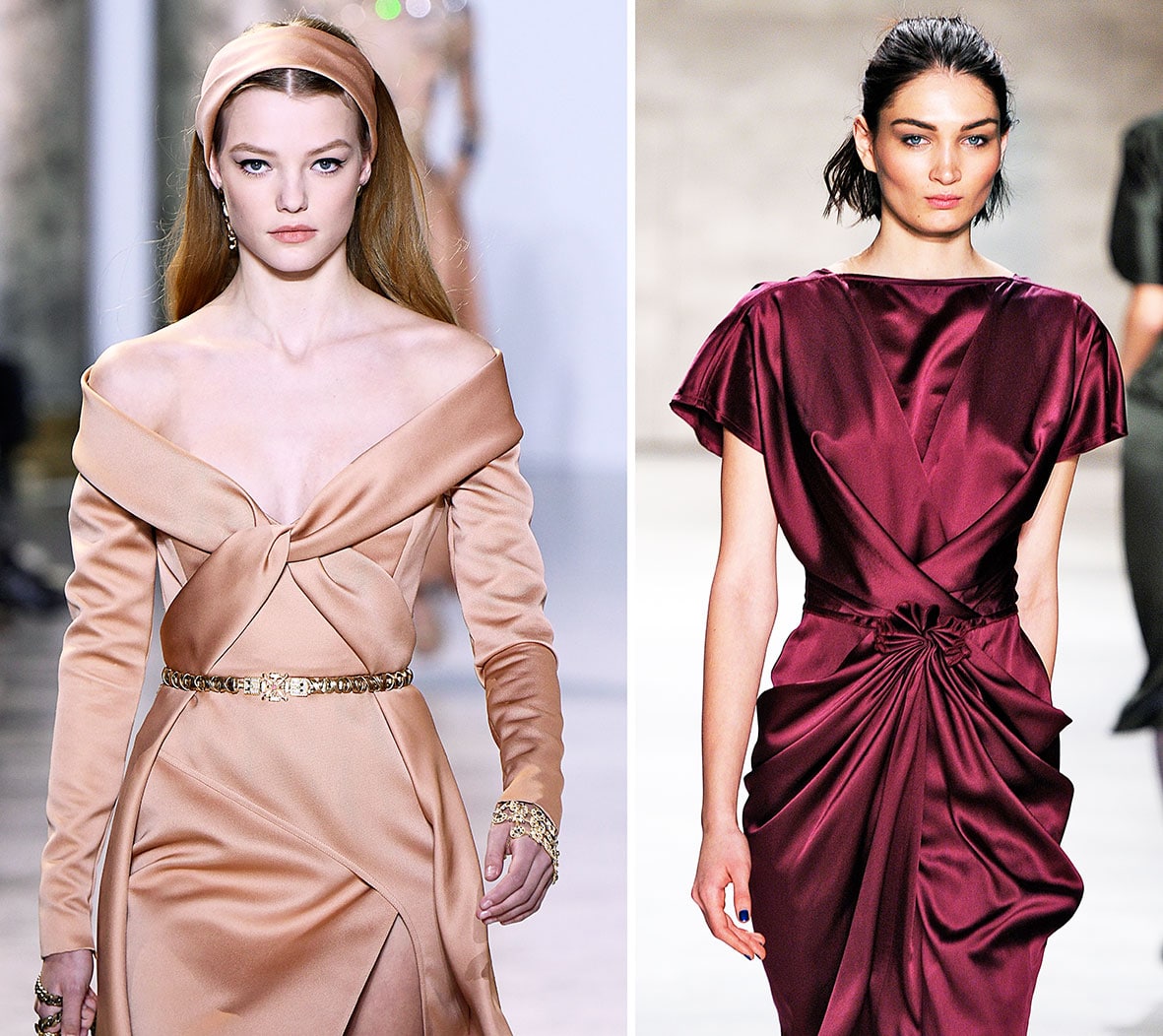 Model 2
(Photo Credit: S. Lindner)
Dress details
Shawl collar
Waist seams in the front
Leg slit
Zipper in the back
Size chart
Pattern pieces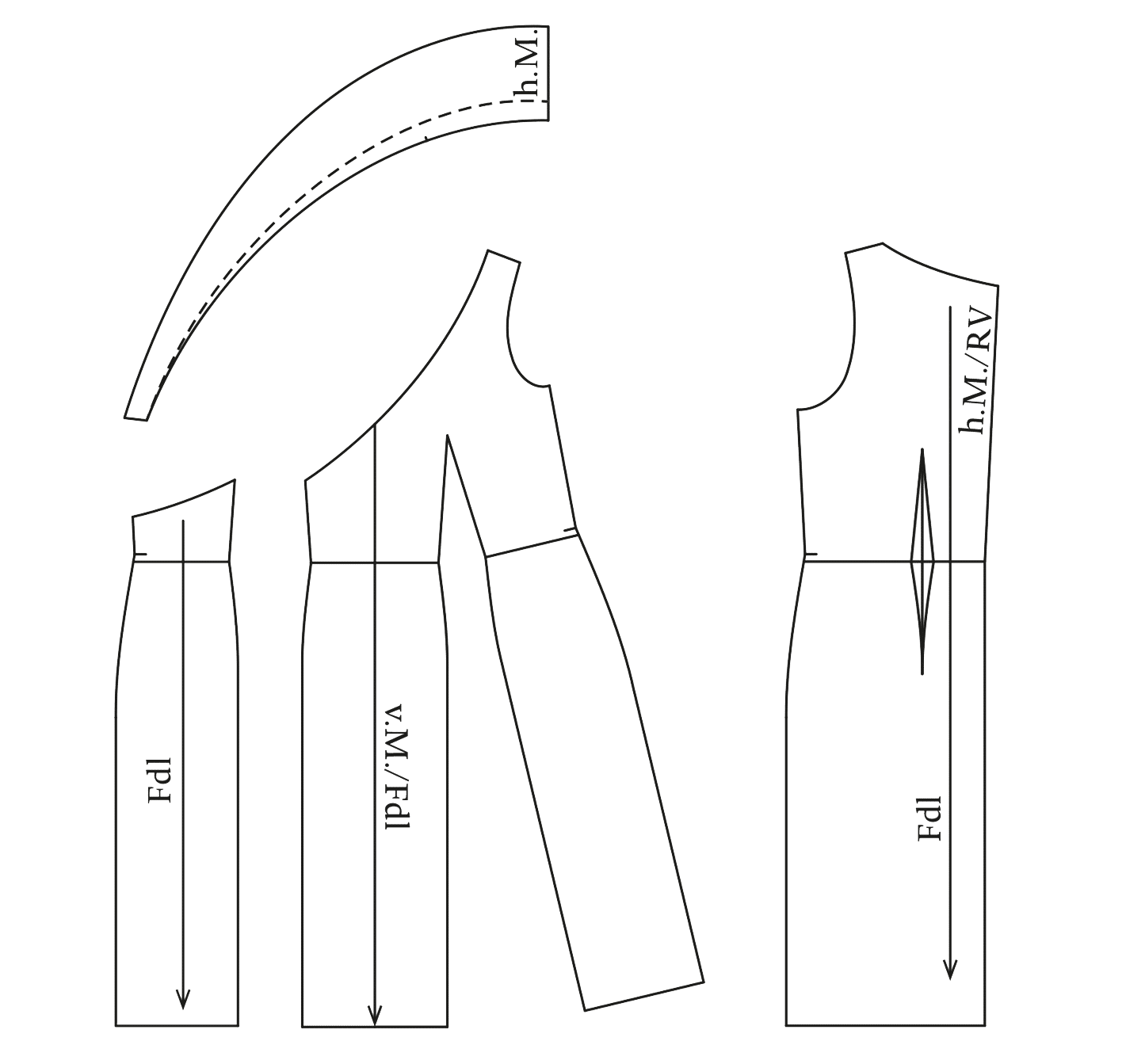 Material consumption in m
Gr. 36: 1,97 m
Gr. 38: 1,99 m
Gr. 40: 2,19 m
Gr. 42: 2,31 m
Gr. 44: 2,32 m
Gr. 46: 2,34 m
Processing tips
For a better stand fix the collar with interlining.
Slit protection with interlining
Material recommendation
silk, wild silk, chargeant, lace, tweet
Rundschau für Internationale Damenmode 1-2.2019
Schnitt-Technik: Abend- und Cocktailkleider +++ Porträt: Talbot Runhof +++ Kostüm: Antonia Sautter Venedig
TOC
This Pattern Sheet can be found Rundschau für Internationale Damenmode 1-2.2019
You may also be interested in