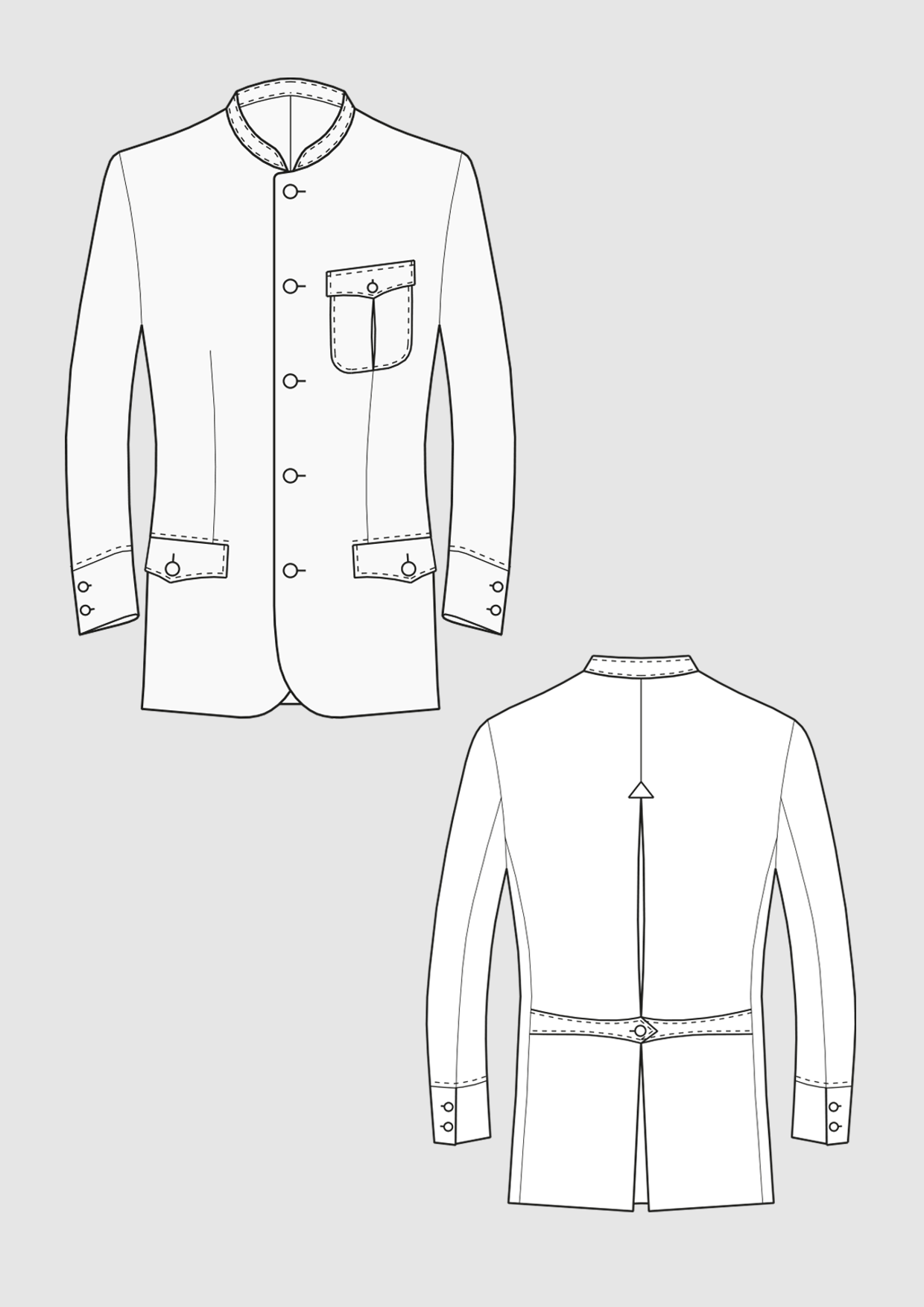 Pattern Traditional Jacket Single Breasted
In European sizes 46+50+54+58. Format: Printed Pattern Sheet // Download PDF (depending on purchasing option)
The pattern contains a traditional men's jacket single breasted in sizes 46 + 50 + 54 + 58.
sleeves with cuff
open pleat with back strap
length: 76 cm
with lining cut
high-necked with 5 buttons
two flap pockets
one patch breast pocket with pleat
Important note on content:
The pattern does not include detailed sewing instructions. Lining parts and facings must be copied out yourself.

Note on the download product:
This pattern has a size of 99 x 70 cm (original size). The download PDF can be printed out in the copy shop of your choice.