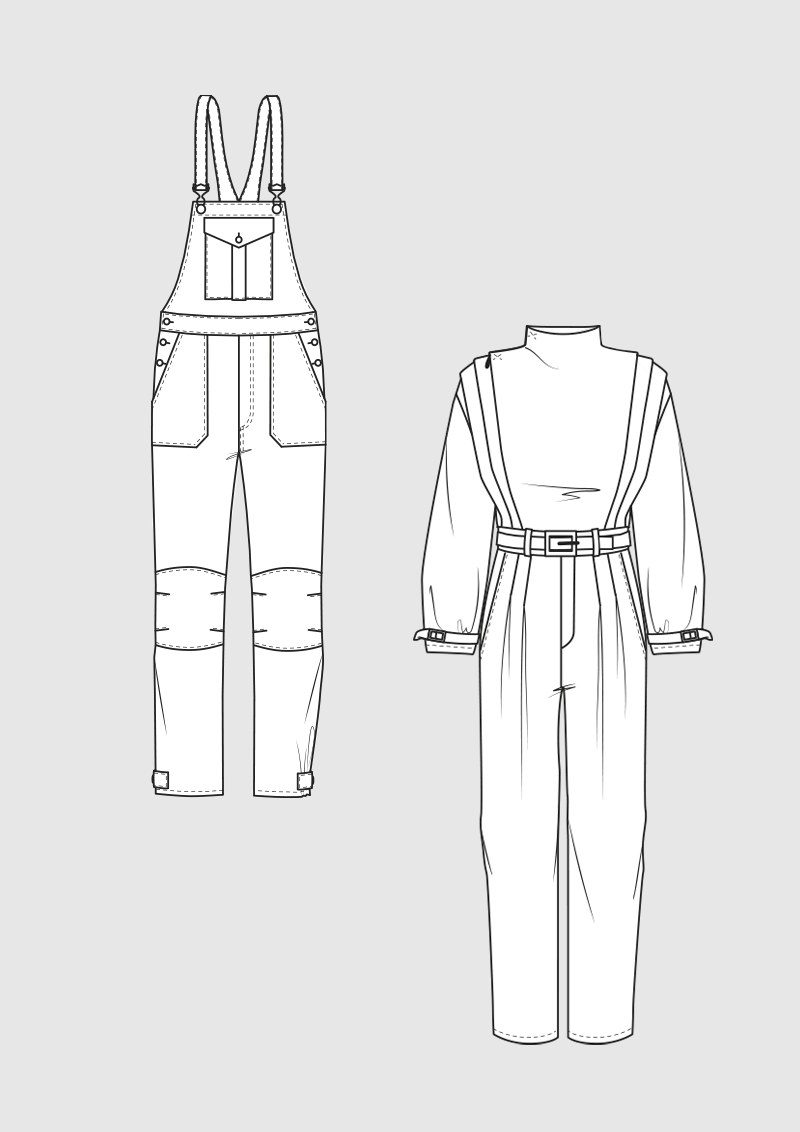 Pattern Dungarees & Overall
In European Sizes 36 - 46. Printed pattern sheet or PDF download (depending on purchasing option)
The pattern includes dungarees and an overall for women, in European sizes 36 – 46.
Details of the dungarees:
straight leg with dividing seam and knee inserts
tabs at the hem of the pants
patch pockets at chest, hips and bottom
elasticated back waist
Note: the length of the straps varies depending on the fastener and may need adjustment.
Details of the overall:
boilersuit with hidden zipper at the shoulder
wide fit with accentuation of the waist by belt
top with stand-up collar and pleats from shoulder to waist
long sleeve with tabs at the hem
trousers with two pleats
Note: The ease to the chest girth is 16.0 cm. The measurements for the construction of the waist belt can be found in the table.
Important note on content:
The pattern does not contain detailed sewing instructions.
Note on the download product:
This pattern has a size of 99 x 70 cm (original size). The download PDF can be printed out in your favourite copy shop.