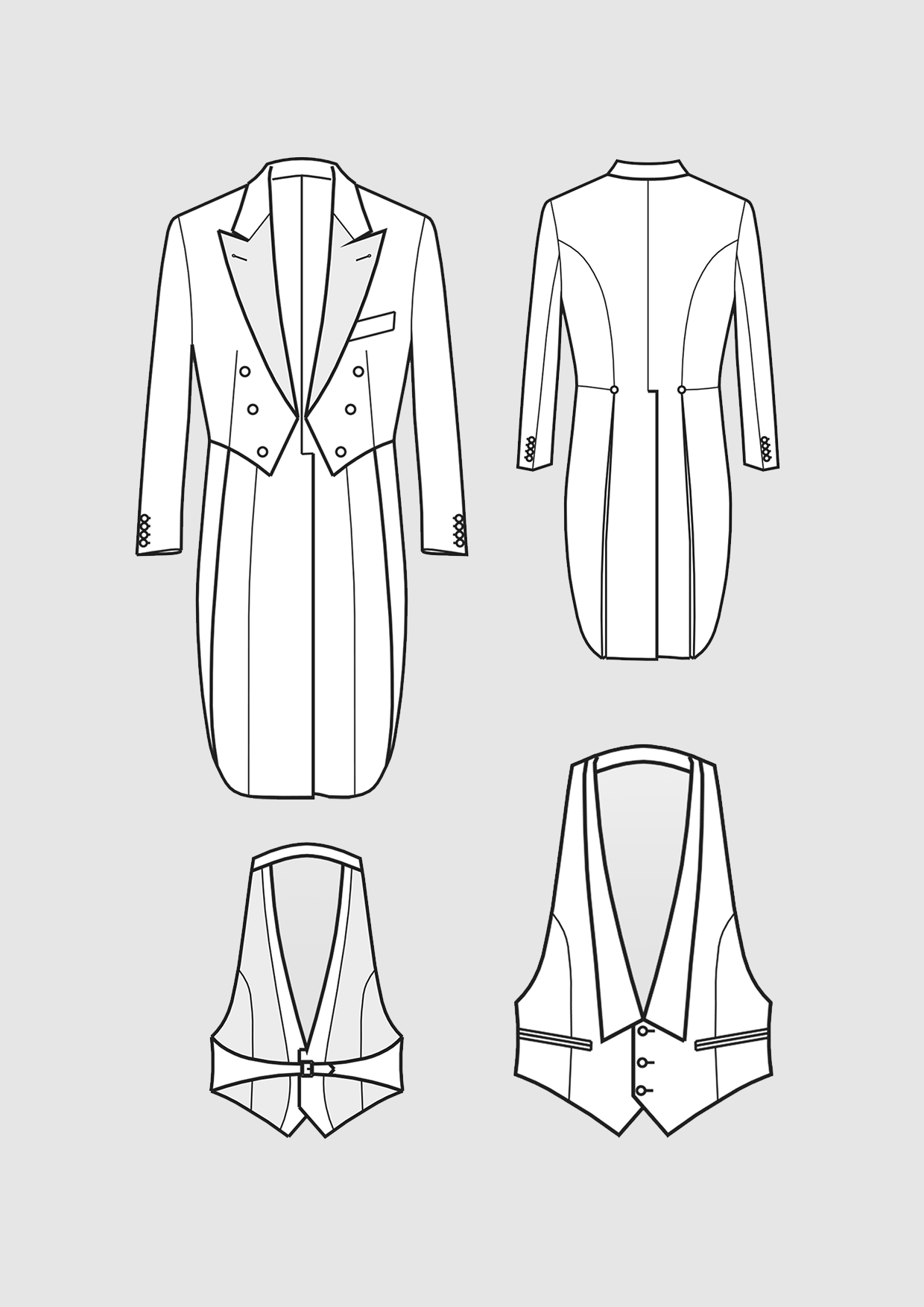 Pattern Dress Coat and Dress Vest
In European Sizes 46 - 56. Printed Pattern Sheet or PDF download (depending on purchasing option)
The pattern sheet contains a dress coat with dress vest in sizes 46 to 56.
Details of the dress coat:
waist short jacket with knee length lap (tailcoat)
rising lapel with silk trimming
three pairs of buttons for decoration (cannot be closed)
breast welt pocket
Fabric recommendation:
The dress coat is naturally made of exclusive fabric qualities. A high-quality wool (Cool Wool) is available here.  A light polyester content makes the suit easier to care for.
Details of the dress vest:
open at the back
pointed hem line
v-neck with lapel
adjustable waist strap with buckle
two welt pockets
Fabric recommendation:
White cotton piqué and mother of pearl buttons.
Processing note:
To prevent the vest from sliding up, a rubber loop is attached to the inside of the front part,with which the vest is buttoned on the right part of the trousers. The dress coat shirt has a small slit to pull the loop through.
Important note on content:
The pattern does not include detailed sewing instructions. Facings and lining parts must be copied out yourself.
Note on the download product:
This pattern has a size of 99 x 70 cm (original size). The download PDF can be printed out in the copy shop of your choice.
You may also be interested in