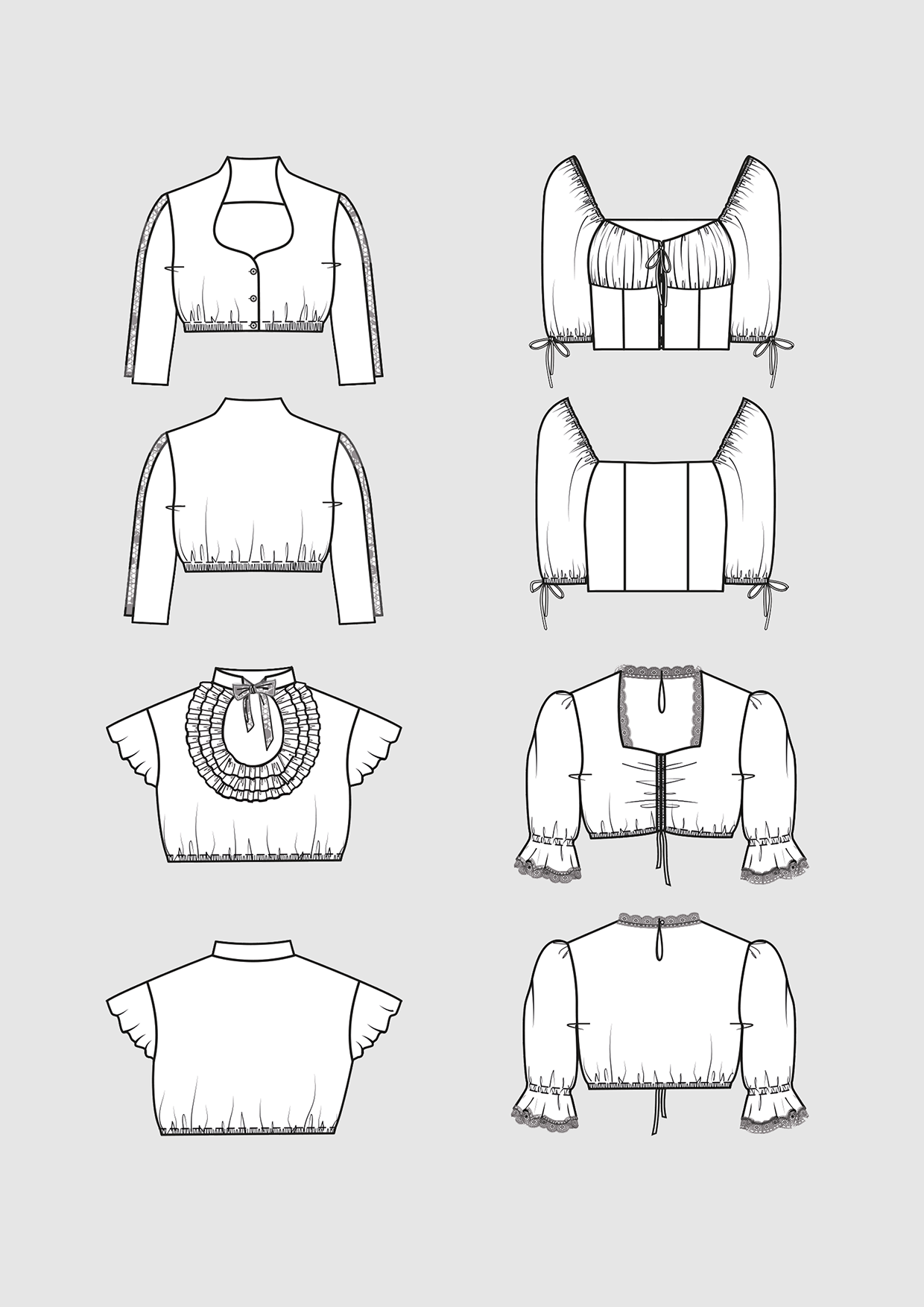 Pattern Dirndl Blouses
In European Sizes 36 to 46. Printed pattern sheet or PDF download (depending on purchasing option)
This pattern contains four Dirndl Blouses in sizes 36 to 46. A further insight into the individual models can be found in the article Pattern Dirndl Blouse.
Details Dirndl blouse 1:
puffed Sleeves
heart shaped neckline
drawstring in the centre front
elastic hem
Details Dirndl blouse 2:
snow-white collar
heart shaped neckline
straight sleeves
elastic hem
Details Dirndl blouse 3:
off-Shoulder
v-Neckline
lacing in the front middle
bodice seams
Details Dirndl blouse 4:
stand-up collar with bow
hole cut-out neckline
jabot ruffles
wing sleeve
elastic hem
Important note on content:
The pattern does not include detailed sewing instructions. Lining parts and facings must be copied out yourself.
Note on the download product: 
This pattern has a size of 99 x 70 cm (original size). The download PDF can be printed out in the copy shop of your choice.
You may also be interested in